Each winter starting in November Texas Parks and Wildlife Department begins stocking rainbow trout in about 100 locations from five different hatcheries around the state. They stock upwards of 300,000 fish that are ready to eat into ponds and streams mostly located in cities. The program is funded by anglers who purchase freshwater trout stamps and fishing license.
This is the only chance for a lot of Texas anglers to ever catch a rainbow trout. These fish are fairly easy to catch and are stocked to be taken out and eaten. There is a five fish limit with no minimum length limit.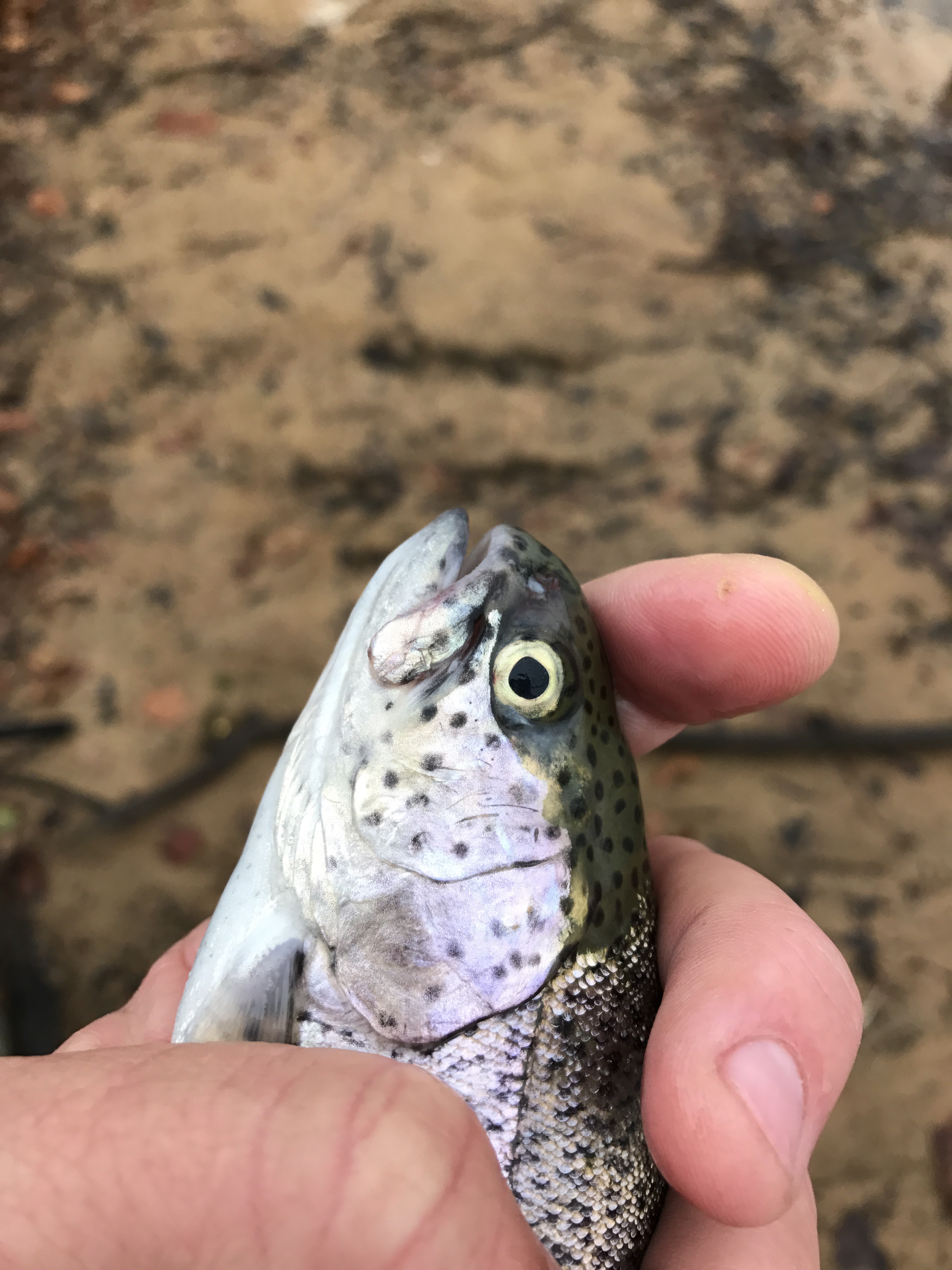 These little fish are hard fighters for their size and fun to catch and great for kids to fish for, baits can range from a simple clump of velveeta cheese to flies fished on a fly rod. Canned corn, in line spinners, various products made for trout like power bait can be picked up at any Walmart or sporting goods store are also good baits, just remember a lot of the ponds are small and grow weeds in the summer and those weeds are now dead on the bottom of the lake so if you are fishing on bottom use something like a marshmallow or floating trout bait to get your bait up out of the weed. A bobber is also a good option here especially for corn or a worm.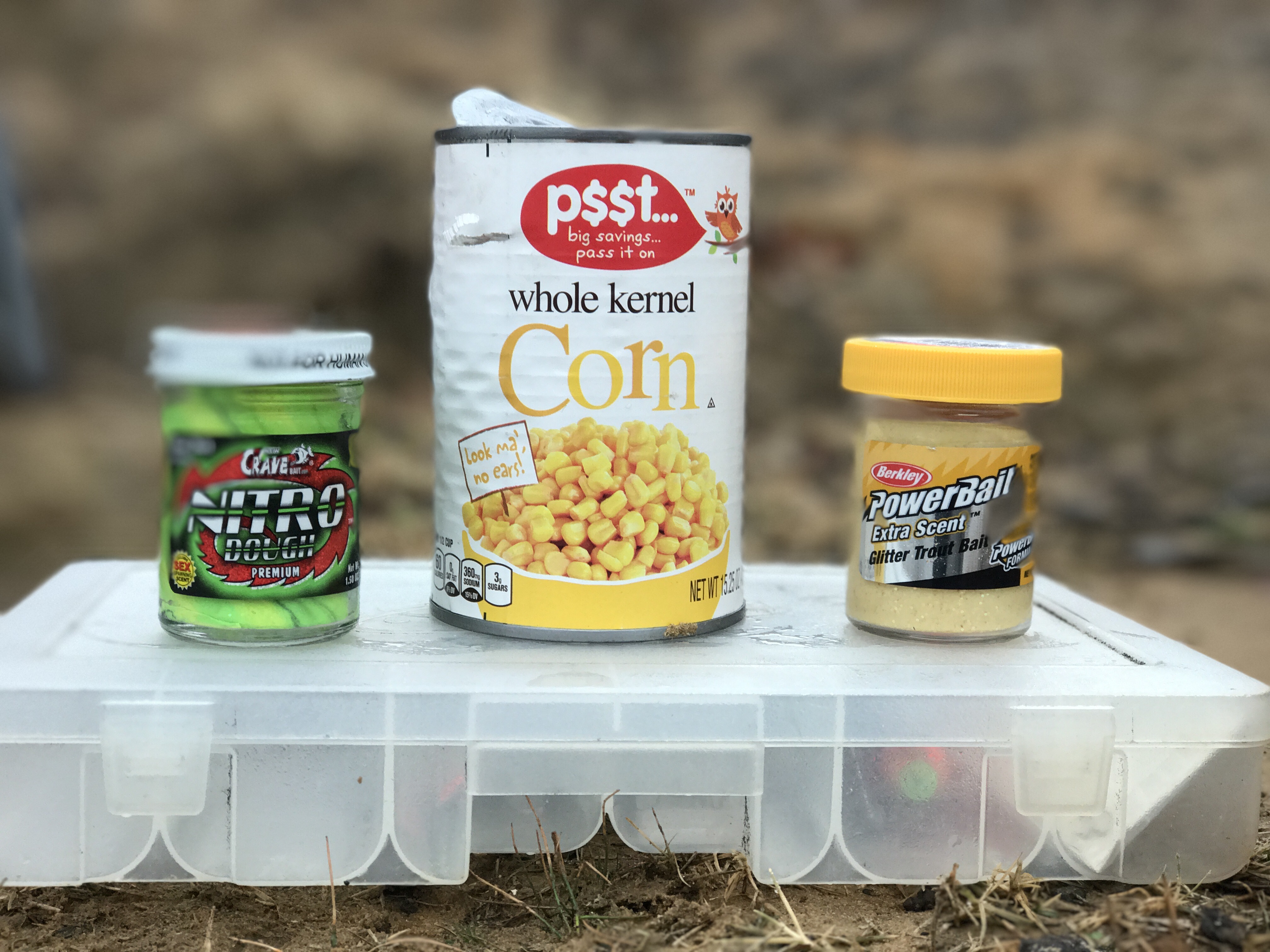 There's really nothing hard about it. A small number 8 or 10 hook with a couple kernels of corn or some Power Bait on it with a few split shot is all that is really needed. Set you split shot far enough up the line in weeded areas that your bait can float up and clear the weeds.
These fish have been fed fish pellets their entire lives and outside of an occasional insect that may fall in the pond they were raised in, that's the only food they know but often times anything moving through the water will get an instinctive reaction bite. All manner of spinners and small lures can be used along with flies. The easiest is just some type of spinner, color usually doesn't matter a whole lot as long as it is flashy and has vibration it will trigger a bite.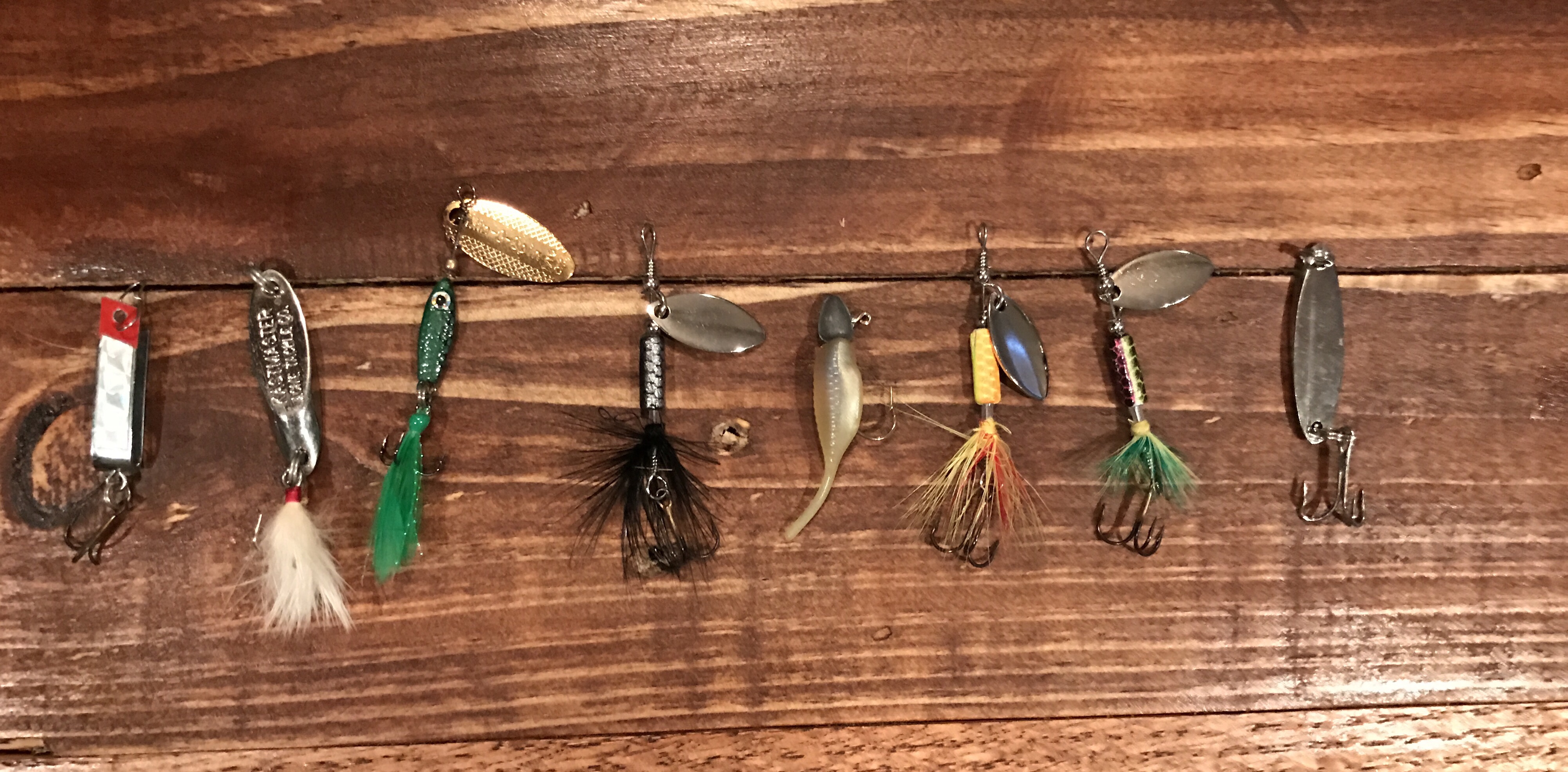 The fish can be caught basically from the time they are put in the water until the water gets too hot again in the summer. The trout can not survive the Texas summer so you are encouraged to keep your catch or help out a fellow angler who may not be having as much luck as you are by giving them your fish like I usually do. People love eating these fish as evidence by the number that turned out on a recent trip to Kennedale Park that we took. It was a cold rainy morning but over a dozen people showed up to try their luck in the 38 degree weather.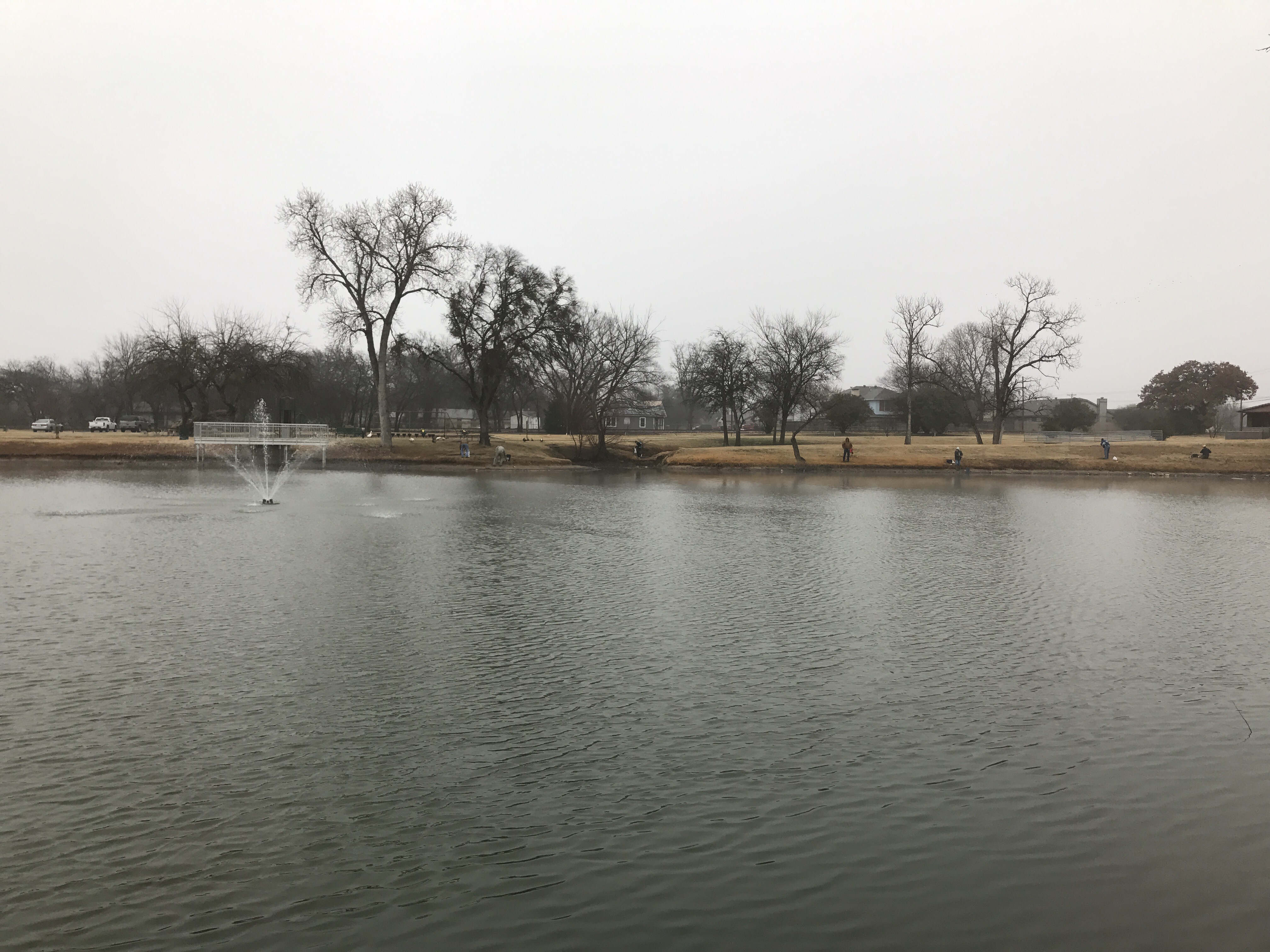 Most all fish were caught on spinners this day but I did see a few come out on bait. I think with the cold weather most people were just casting to stay moving so they would be warm but the trout were active and plenty fish were caught.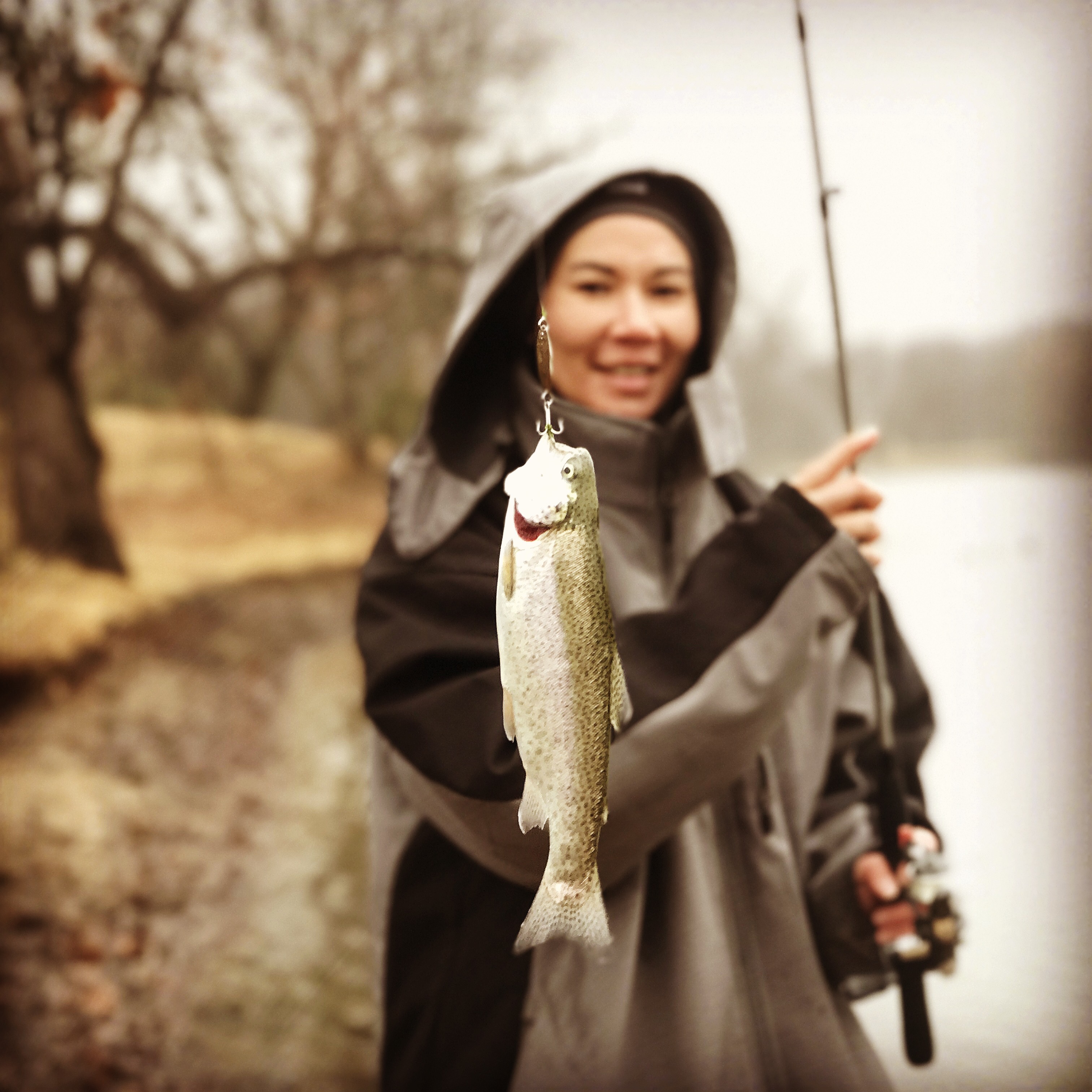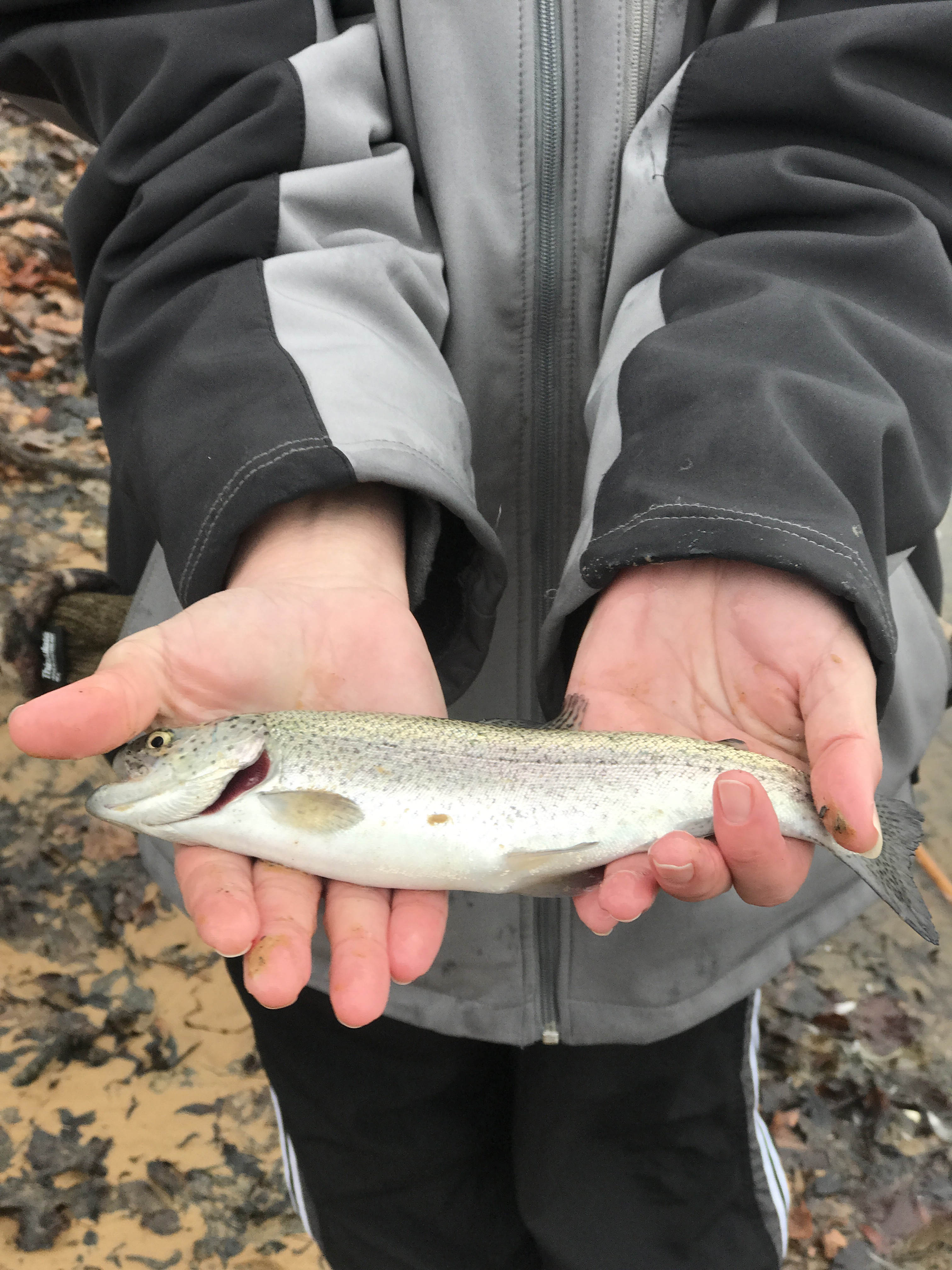 Any recipe for whole trout is best as the fish are not real big but they are stocked an eatable size so no worries about catching one too small, any trout caught will be a good meal for one person.
Several state parks around the state are stocked and a license is not required to fish within the boundaries of a state park so there's really no excuse for anyone that would like a few trout.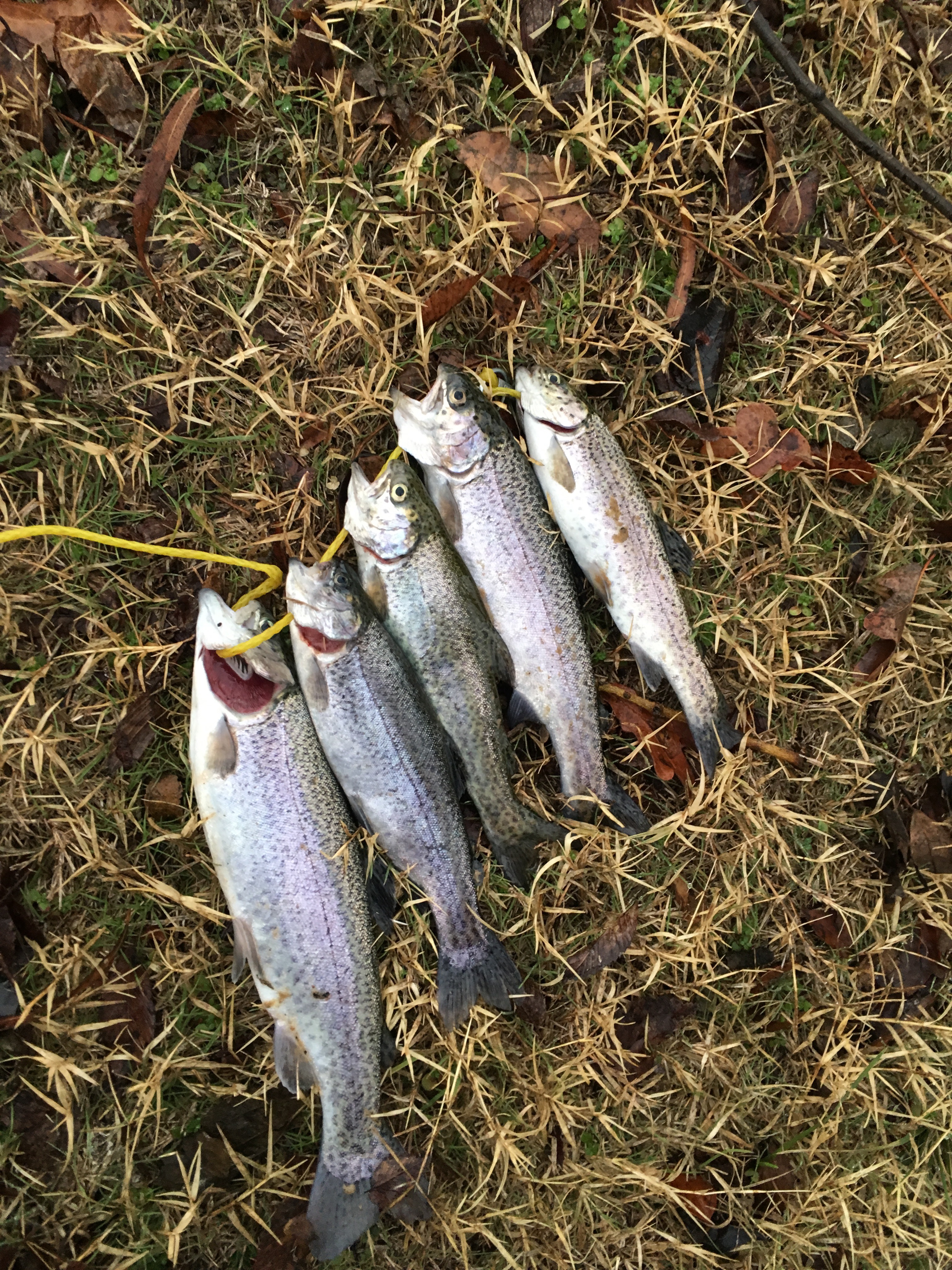 In a few places the trout are released in rivers like the Brazos below the Possum Kingdom dam. These are great places to use your fly fishing gear. Maybe you want to just practice using a fly rod or try out some new gear for an upcoming fly trip somewhere. Why not try it in the rivers here before getting up the mountain and realizing something isn't right, if you use your imagination you can see yourself standing in a mountain stream in Colorado. Sure the scenery is not exact but it's close enough and very enjoyable. Some people overlook the fact that fly fishing in mountain streams requires more clothing than they are used to most times. Cold winter mornings here in Texas is a good time to get in some fly casting practice with more clothes on.
​
​
Texas Parks and Wildlife has a list of places that are stocked and directions to them so get out there and enjoy some trout, or better yet take a kid with you to enjoy them, after all they are yours, your license fees paid for them.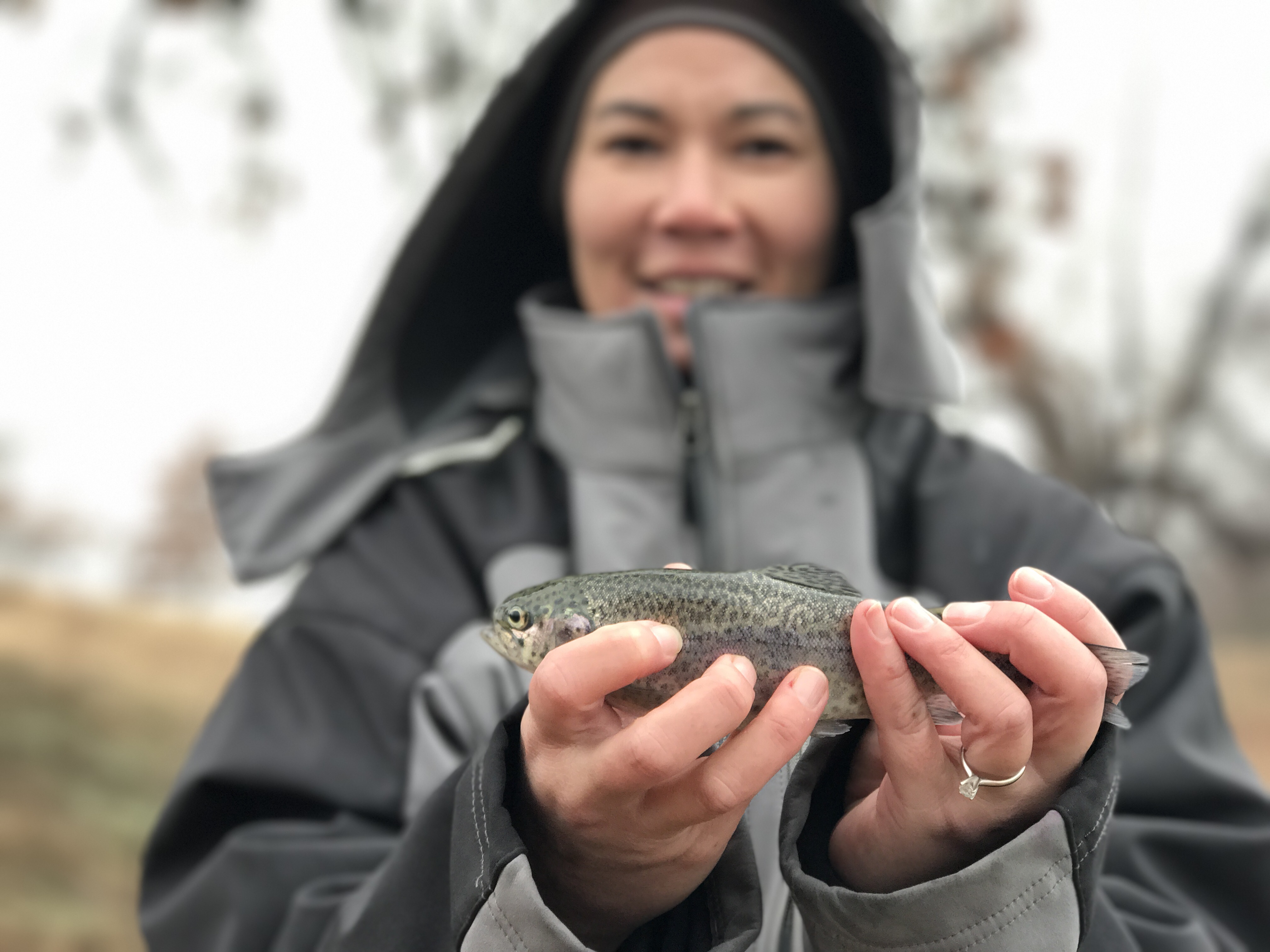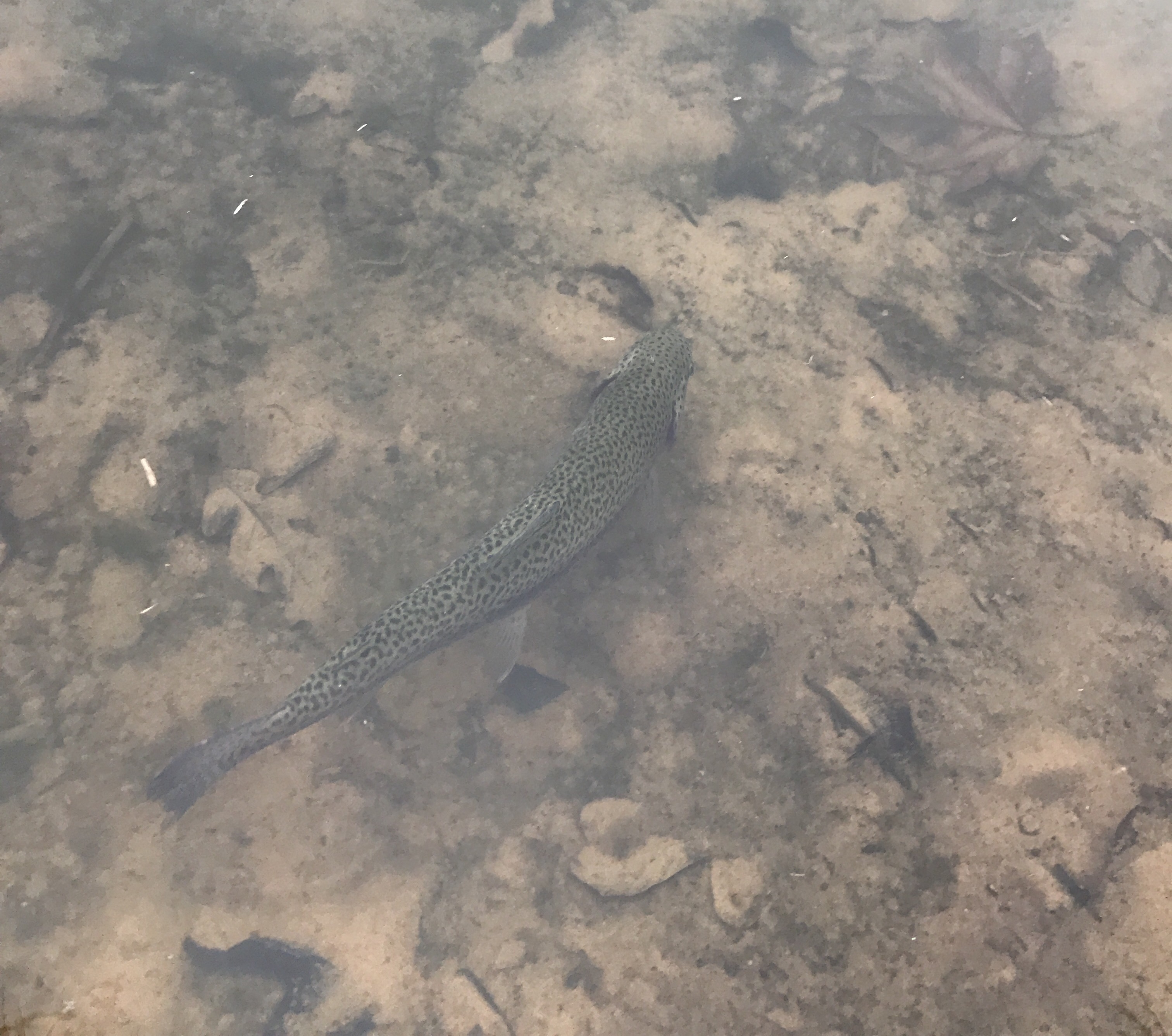 Here's the link to TPWD stocking dates and locations.