I waited all winter for it to get cold so we could go catch the blue cat at Lake Tawakoni. Being cold is not a requirement for the blue cat as much as it is for me,  I just want it to be cold when I catch them, it seems funner to me when I may get some frost bite. Winter never came this year and I didn't want to miss a good trip so off we went.
This time would be Patrick who is usually behind the camera or trying to keep up with me in the woods, his legs are short, and Hoss who I could write an entire book on the "adventures" we've had together over the last 30 years.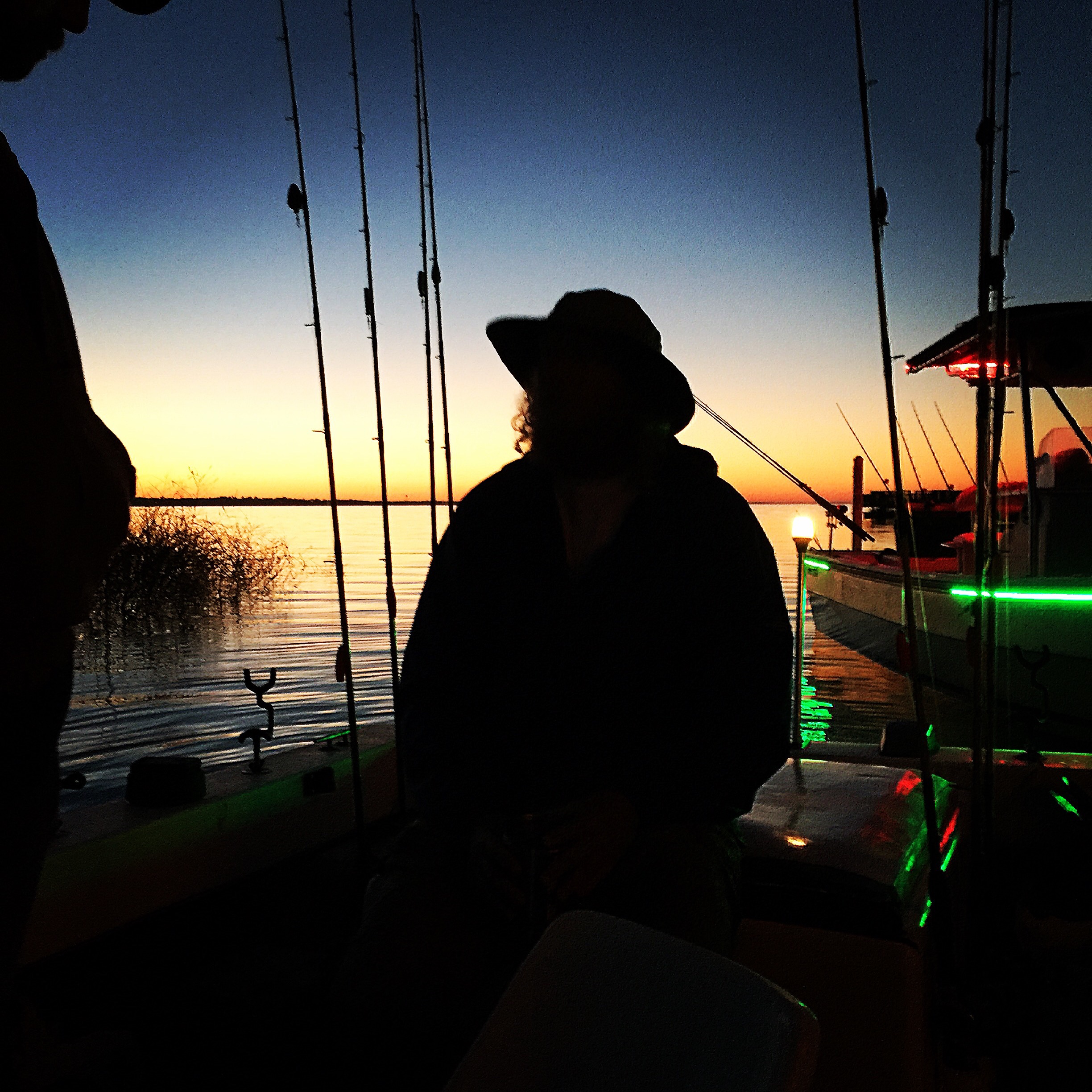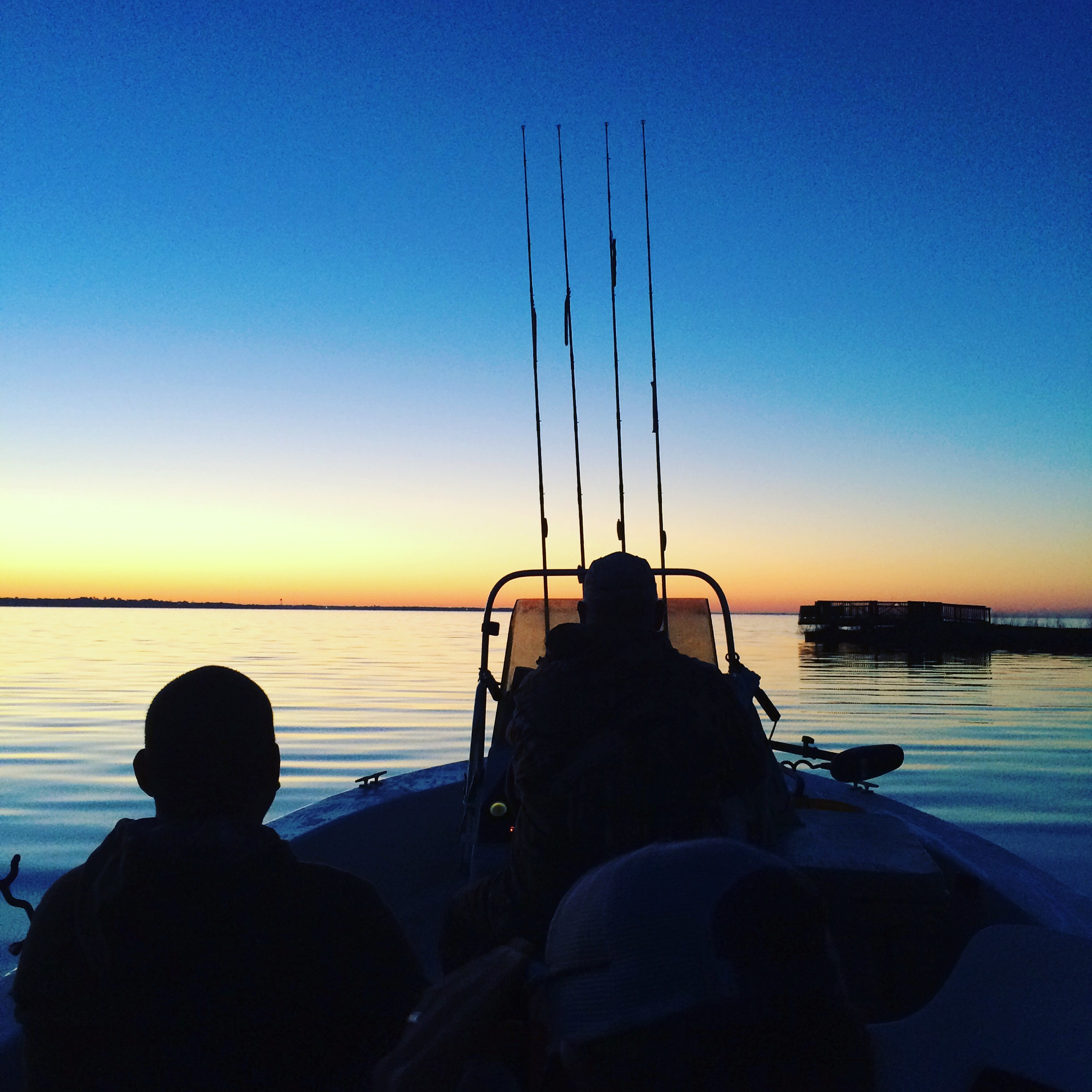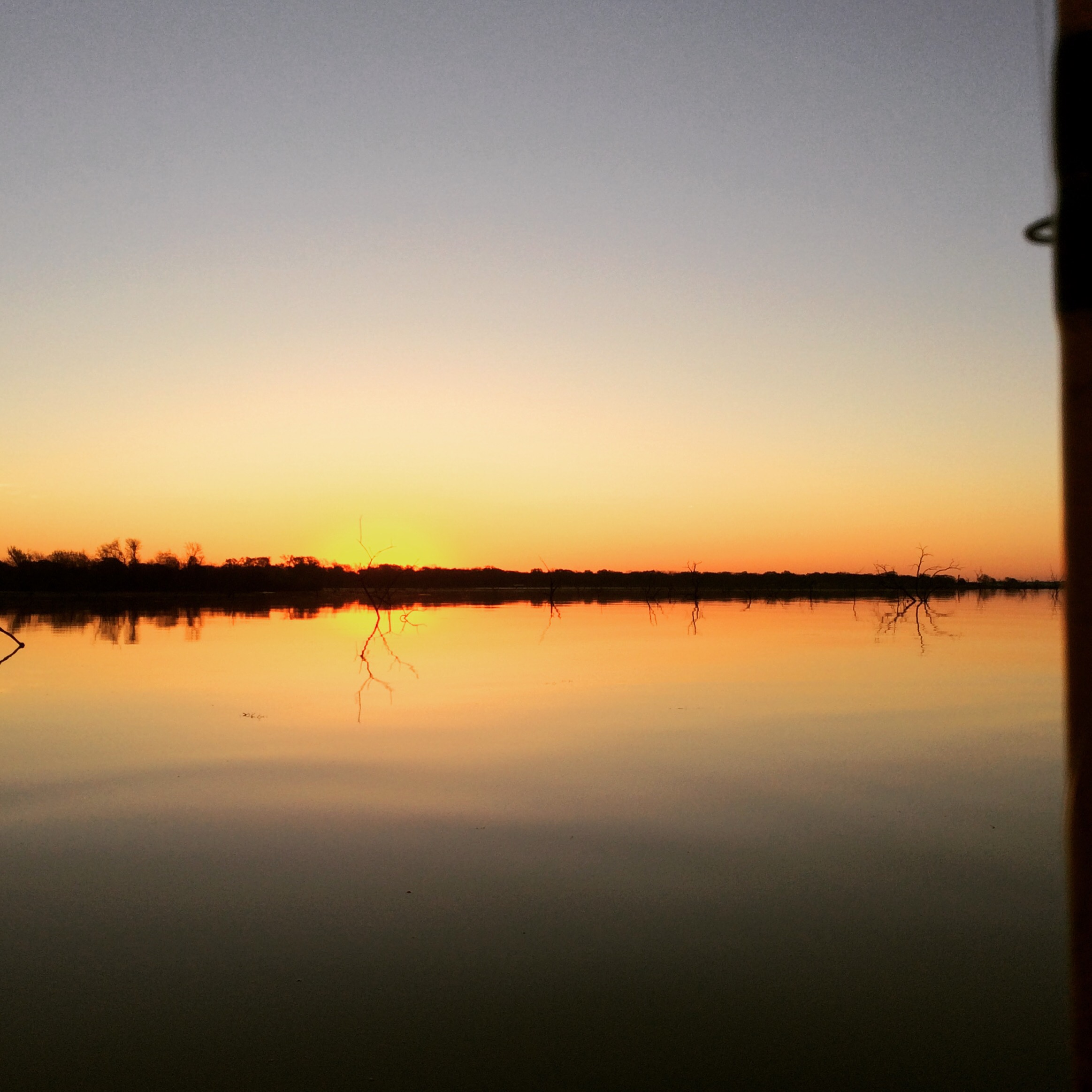 We made our arrangements to meet David Hanson at the dock at daylight and from that point forward we struggled. As we were slowing to stop at our first fishing place David realized that the throttle cable was stuck, though we did get slowed down we had no way to get into neutral which meant if we shut it off we couldn't start it again. We headed back to the ramp. Hoss and Patrick and myself decided to go ahead and go back home, these things happen no big deal. Thirty minutes down the road and David calls and says come back we got it fixed. What can you do the guy said lets go fishing so we turned around and went fishing.
Now the next problem was that inches and inches of rain had poured in the days before and the lake was rising and already had some flooded areas. At this point I just want bait in the water. We anchored and got baited up and lines out at about 11 o'clock, only four hours later than we should have but we were fishing now and the bites came soon after.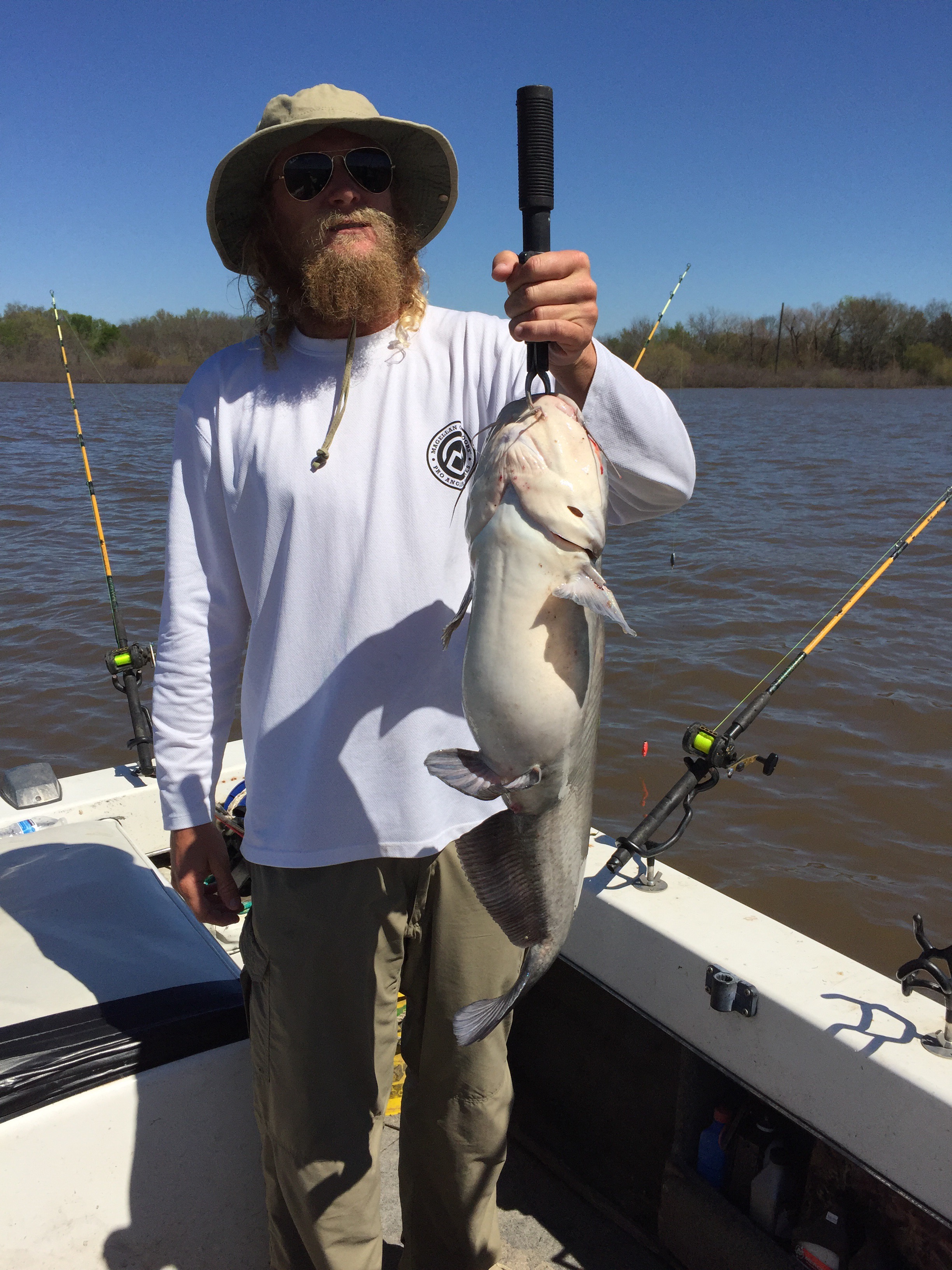 I figured with the water being in bad shape and more coming in that getting big fish wouldn't happen and it didn't. That's ok I like fillets too and we caught plenty.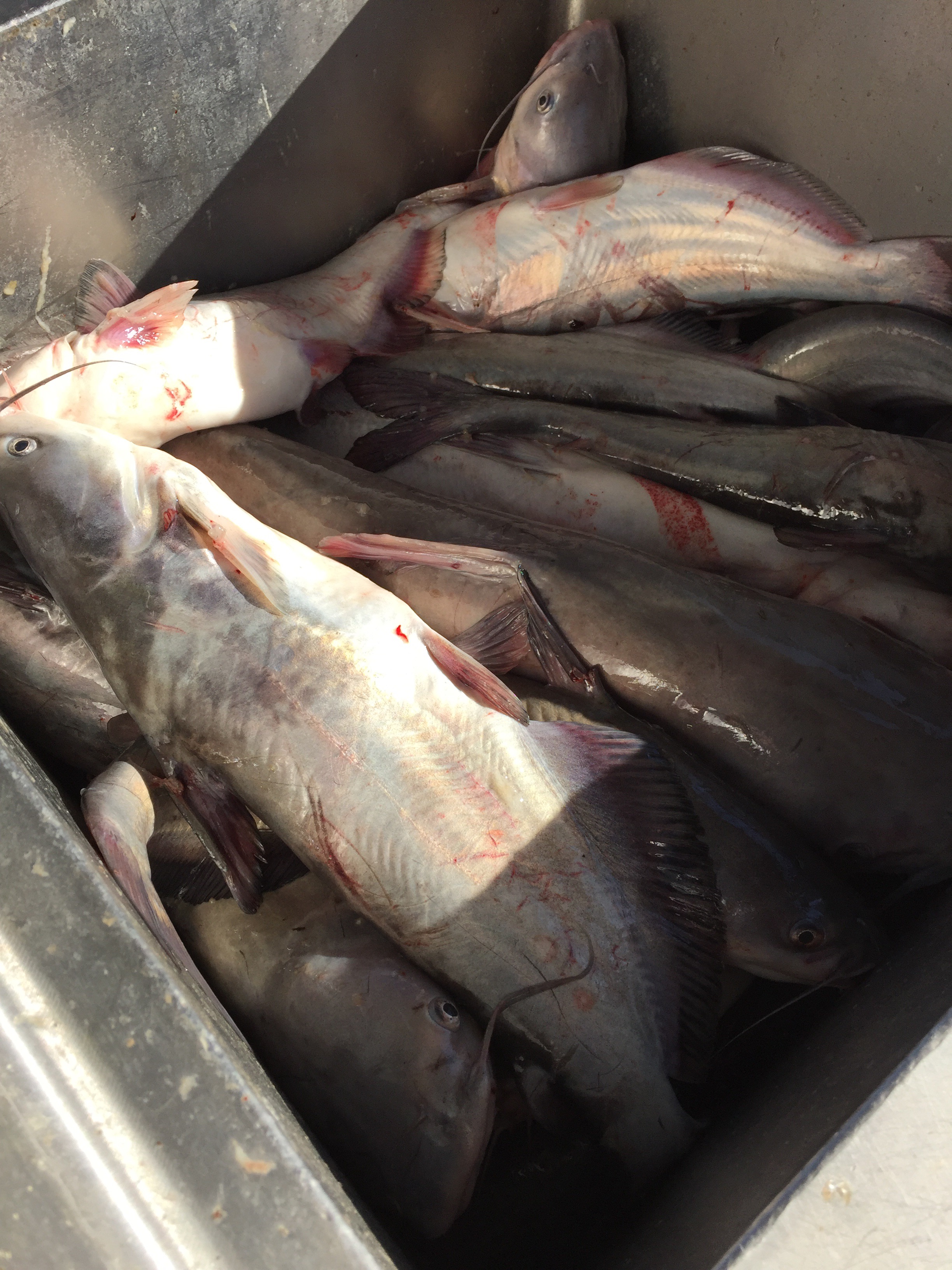 The fishing wasn't hard at all, we just threw shad into real shallow water that was in flooded grass and caught fish. Patrick caught the biggest catfish of his life and we all hauled in plenty to keep us busy.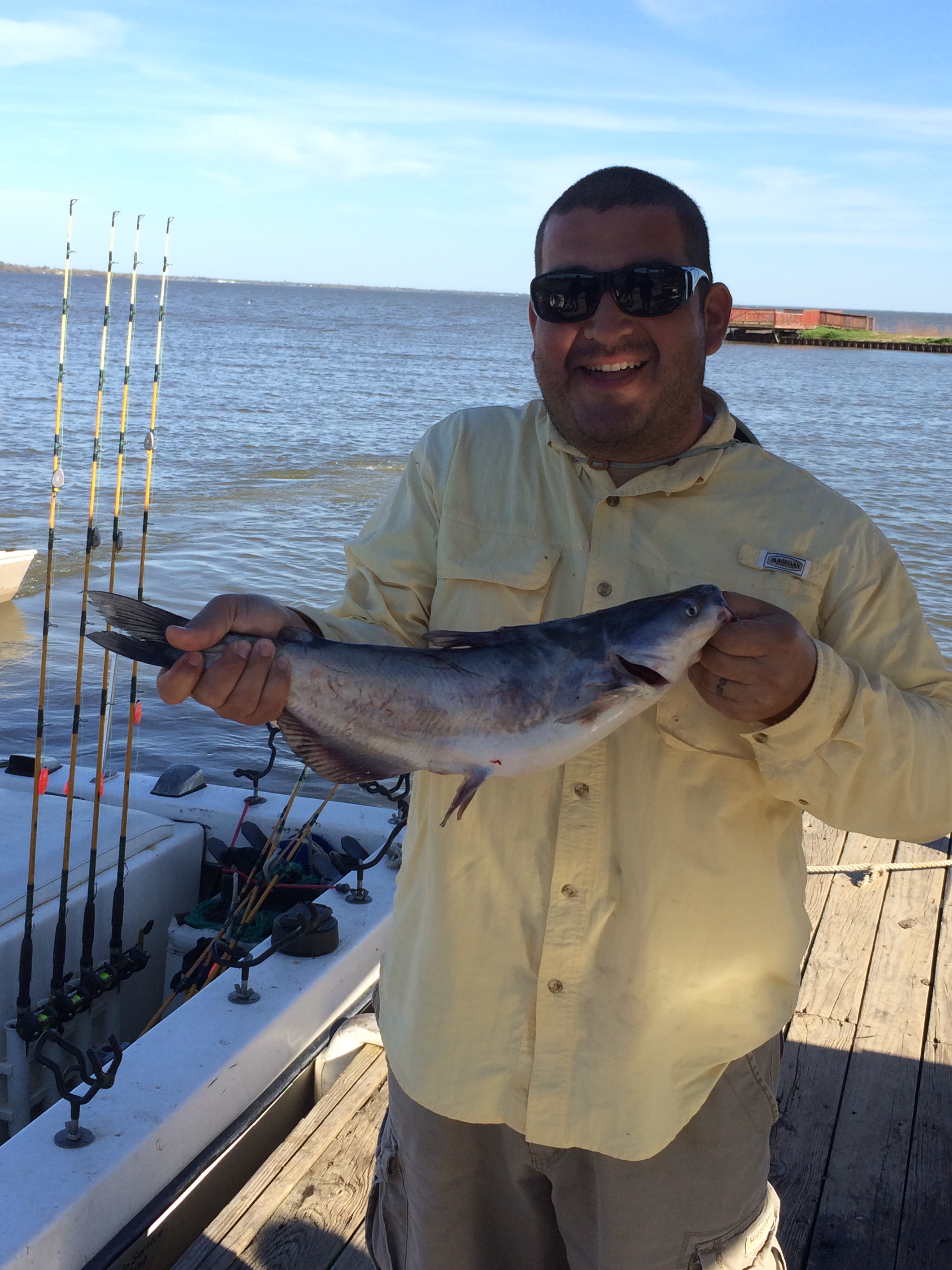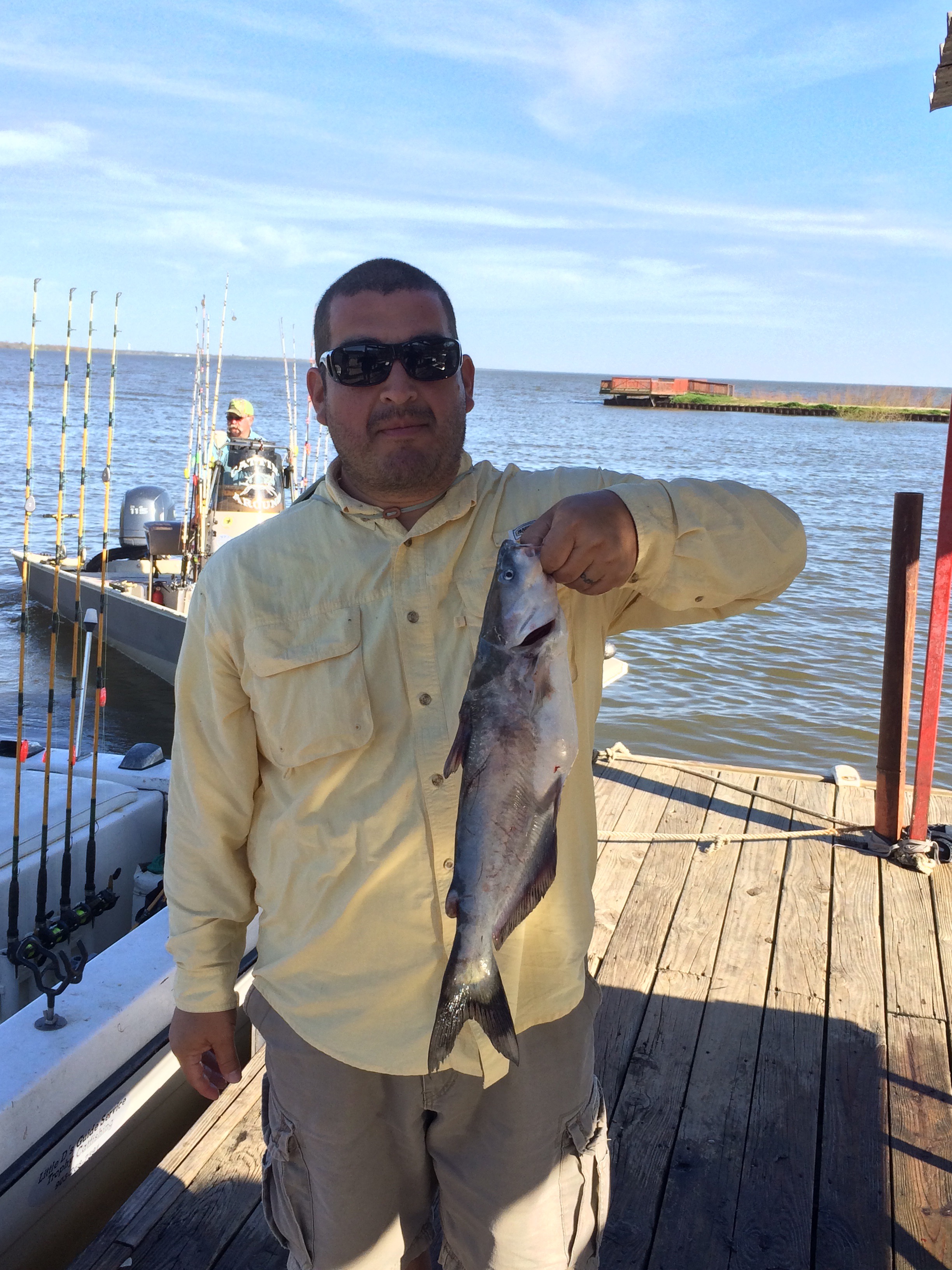 Being early spring and the fresh water running in it had several kinds of fish in the shallows. A lot of carp and buffalo were starting their spawn and the gar were there too to start theirs, but also I'm sure to eat some of those carp eggs. Some how Hoss avoided catching any gar but myself and Patrick both got one. These are not gator gar, they are long nose gar and spotted gar. I don't mind reeling in any kind of fish but when I'm fishing for fillets the gar do get in the way.
We spent most of the day poking around in a few feet of water moving a few hundred yards when the bite slowed down until we filled the cooler up. All things considered it ended up being a pretty good day of fishing. It was easily the smallest bunch of fish pound wise that I have taken from there but everybody caught fish and we had six gallons of fillets to take home.
With fish cleaned and a plan made for the next trip we were off to Monroys. Monroys Mexican restaurant is our tradition when fishing Tawakoni. They are known for their fajitas and you can't go wrong with them for sure but anything on the menu is good food.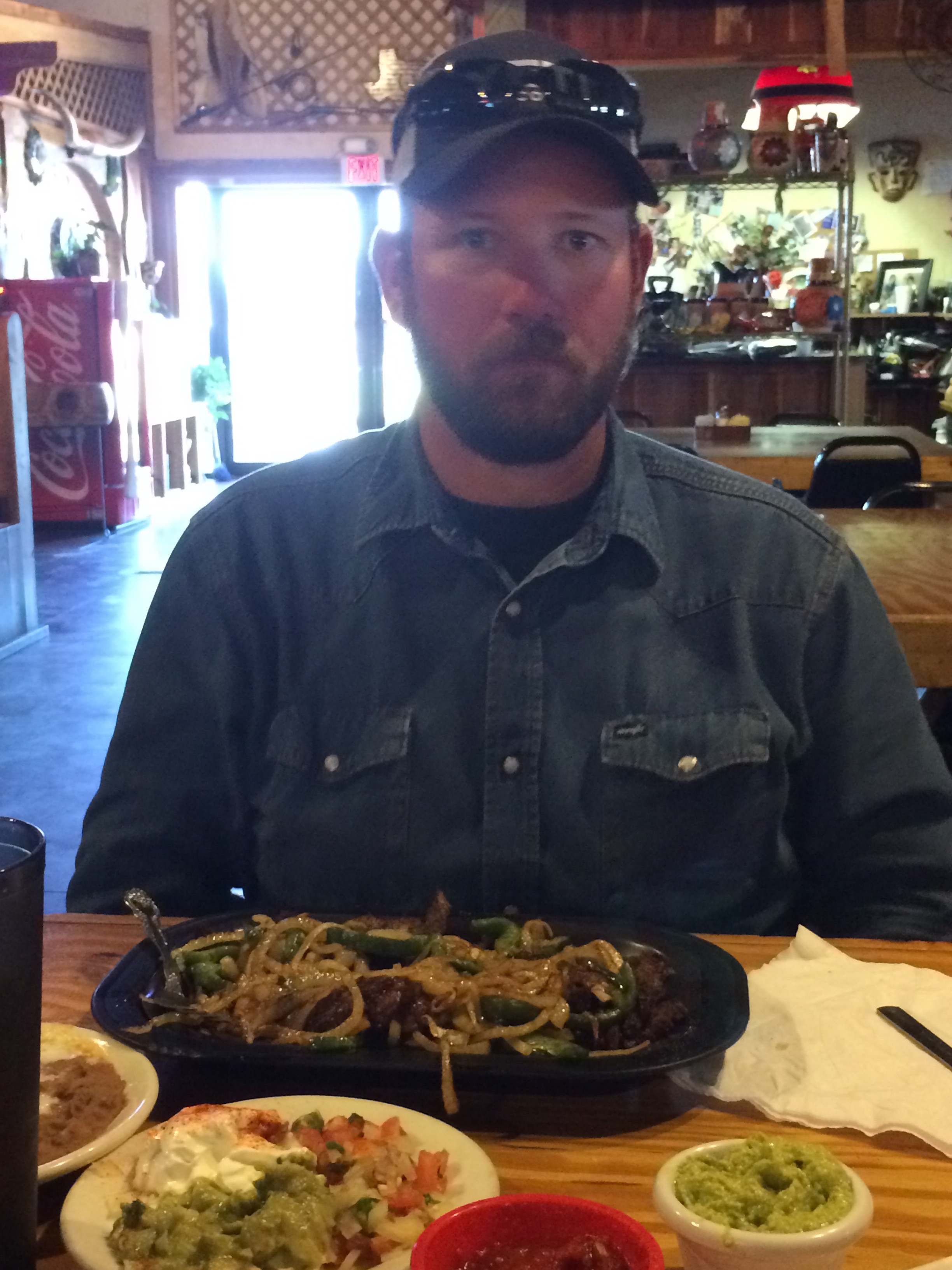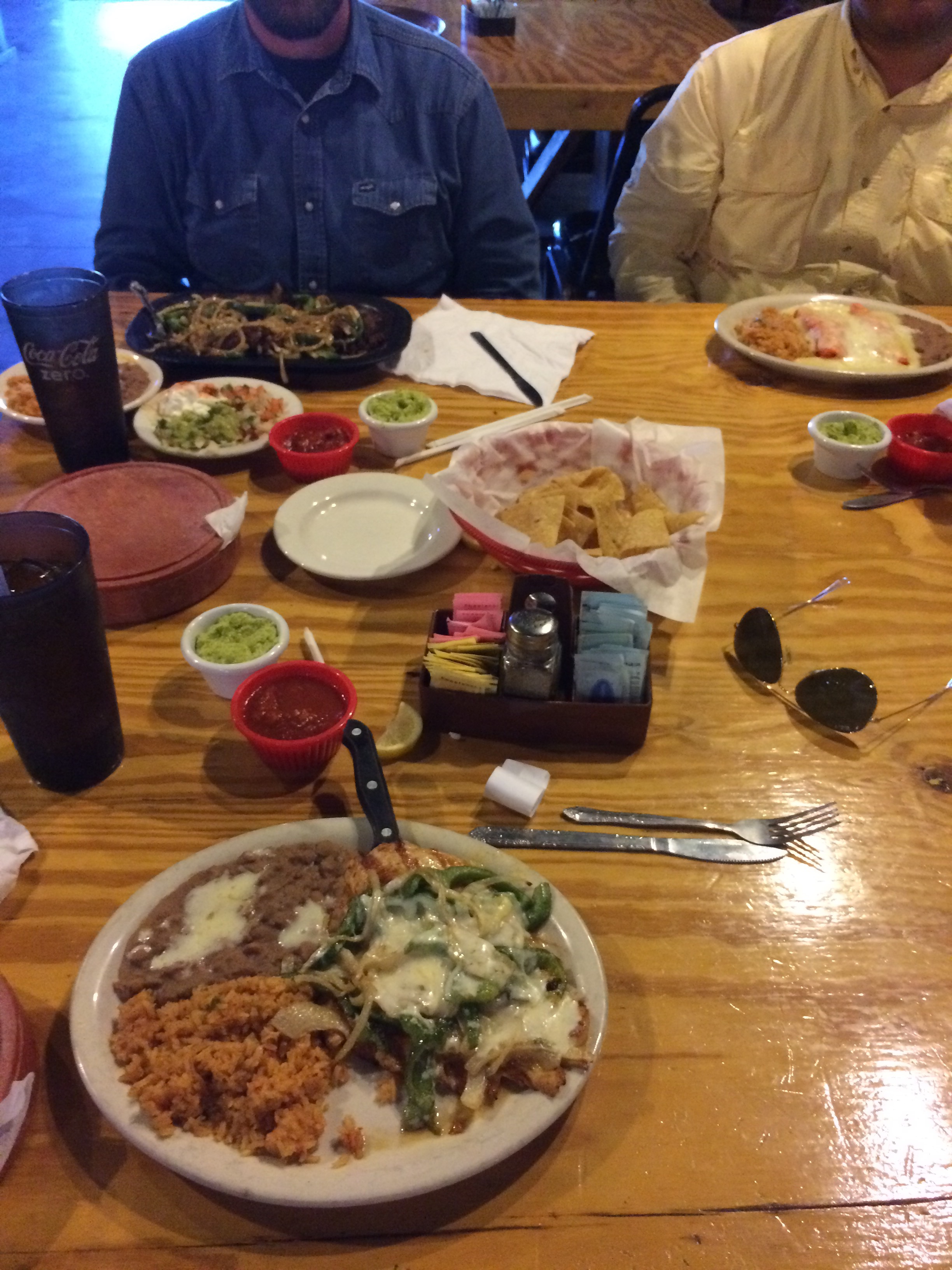 We did some major damage to their inventory and tried to stay awake on the way home. The day might've started out bad but it ended at the table over good grub with some good buddies so I'd say it's better than work any day.