After several weeks of 100+ degree days it was time to cool off so I called the whole fam-damily and told them the plan, even my sister-in-law Roxy.
When I was a kid I remember the men in the family doing what they called "hopper poppin", they took fly rods and popped grasshoppers around brush piles in the river. This never worked as good in lakes for some reason but still would yeild a few fish. Every fish in the water will eat a grasshopper but the big yellow hoppers seem to work best. They are real easy to catch at night with a flashlight but there are risk. I've stepped on snakes, been stung by wasp, and you always have the chigger and tick to deal with. When you're wading through waist high grass with a flashlight at night you will wake up some critters and they will likely not appreciate it.
 I've been catching hoppers at night since I could walk and it's really not just wandering around aimlessly, there is a technique to it to get a lot fast. I've seen people use nets and I've seen people chase them around all day, trust me when I tell you the fastest best way is a flash light in a bar ditch. You can pick them off the grass like picking a cherry and they don't even hop, plus you can get the good ones that you want and not have to sort through a bunch of bugs in a net.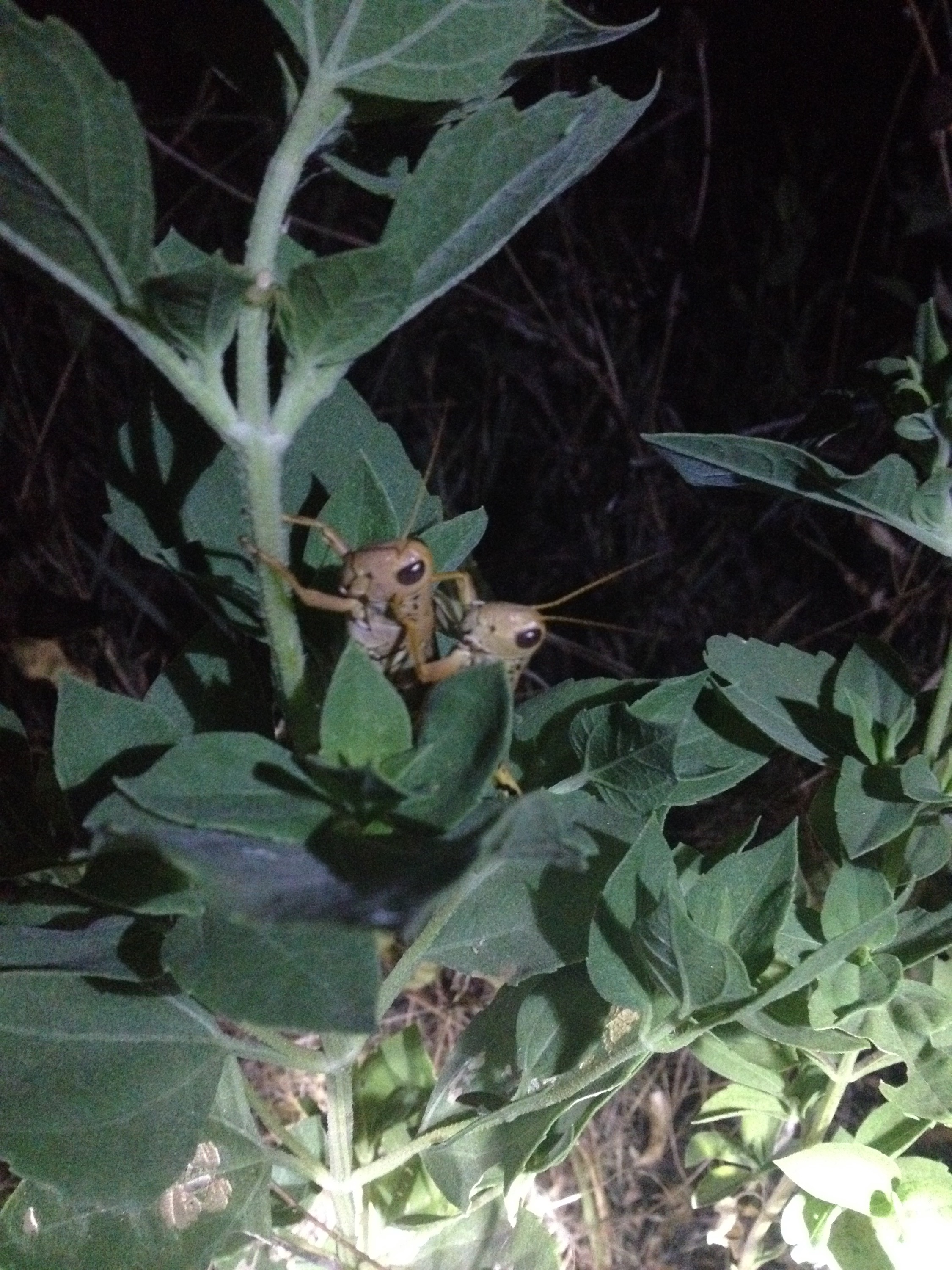 Me and Nate headed out after dark and struggled for a couple hours to find a good bunch but like always you have to find the certain plant they are on that night. I've seen mesquite trees covered and the grass under it not have a single hopper and I've seen them in only the short grass and not the tall grass. I used to think that it had nothing to do with plant itself just the area but I've learned that's not true, some nights they eat grass some nights sunflowers but cover enough ground and you'll find them. This night they were only on a weed we called culvert weed because it grew at the culvert openings, the plants were covered and we quickly filled our cages.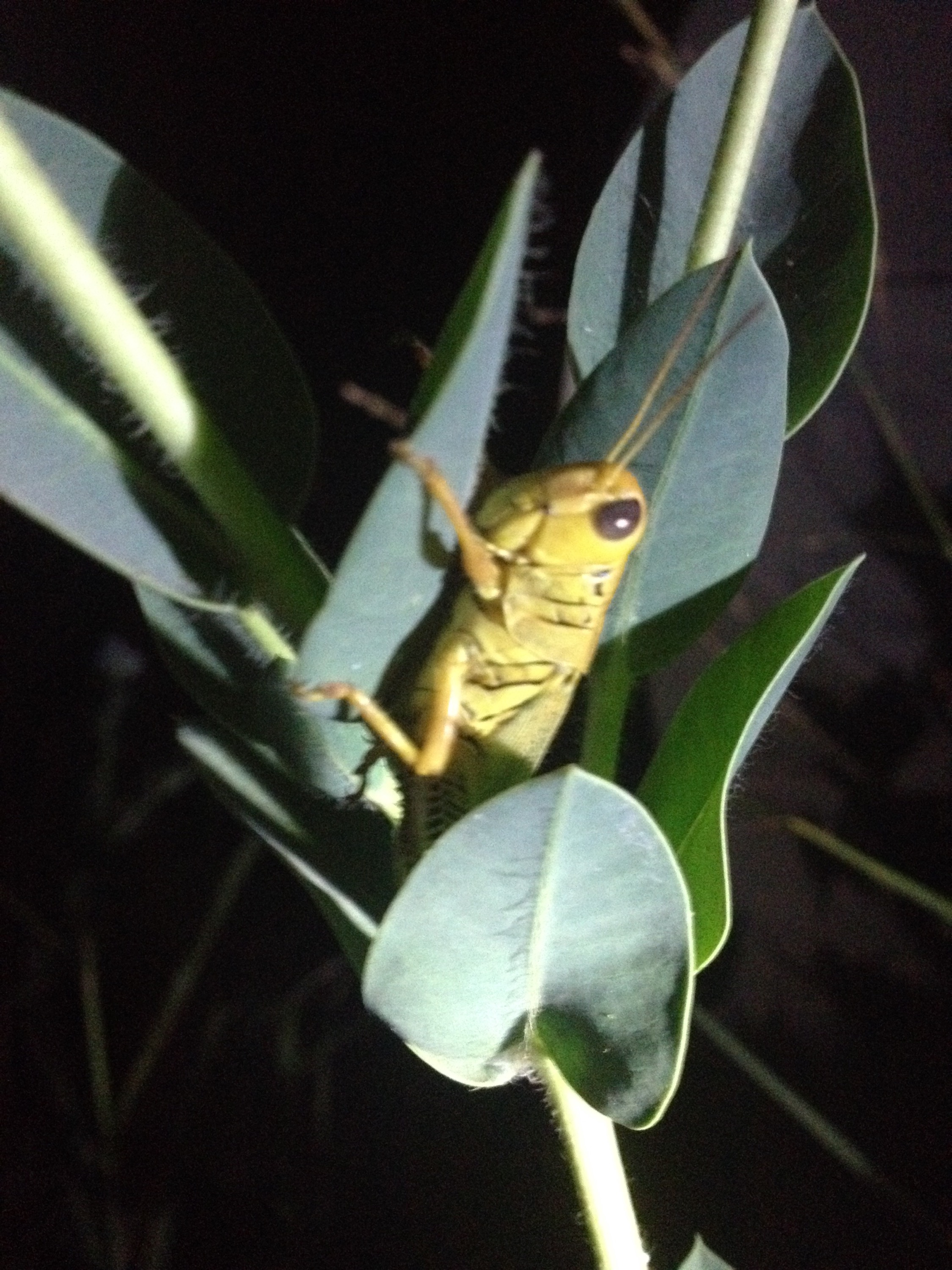 Catching hoppers half the night makes for an early morning but it's  really fun and you'll have more than you can use in short order with two guys catching.
When fishing them the idea is to simulate a grasshopper falling off the over hanging branches and grass into the river, if you don't think a channel cat knows that sound then you need to try it sometime. I've popped a hopper up river of a brush pile and seen channel cat in the brush pile come to the top looking for the hopper and then caught a half dozen out of the same pile that I could see surface when the hopper hit. Sometimes they like it deeper and you need to pop it several times on the water to get it to sink. I prefer the fly rod eventhough I'm not that good with it but Ive caught just as many on a small spinning rig with a split shot too.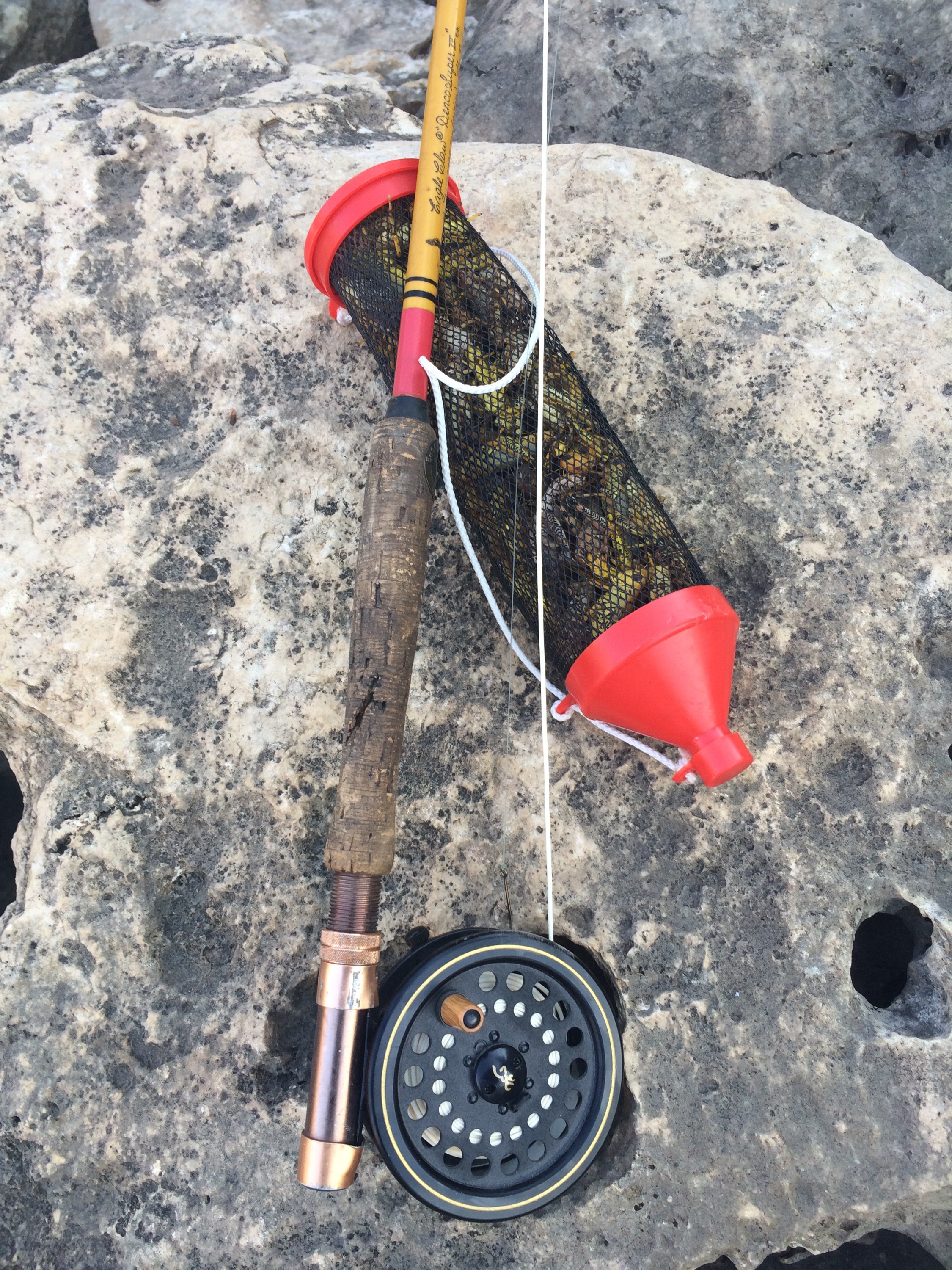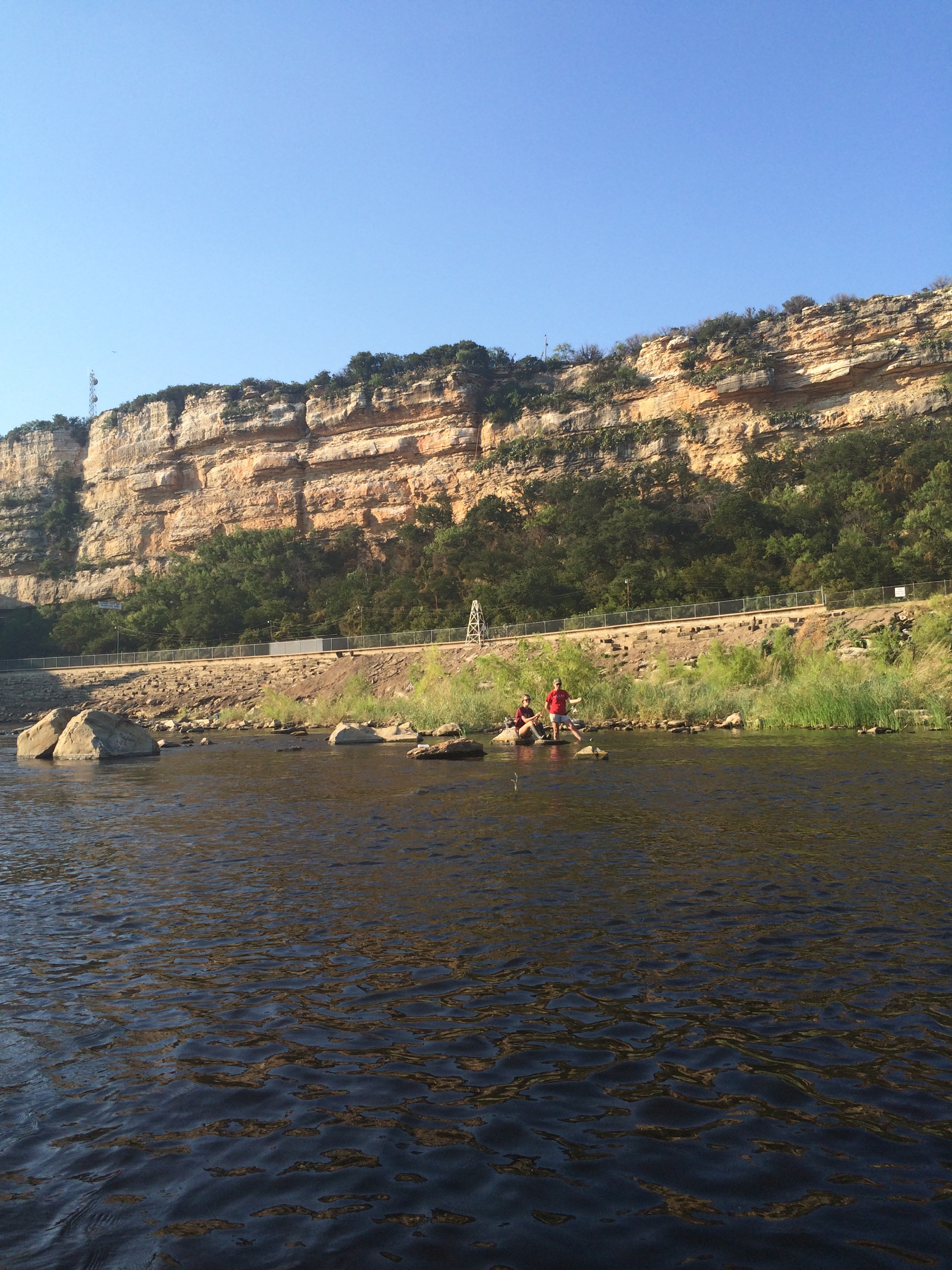 I think we had about 14 or 15 of us and about half or more were fishing and anybody that wanted to catch a fish did. These are not giant trophy fish but we weren't keeping them anyway and as long as all kids had fun and everybody stayed cool it really don't matter how big the fish are.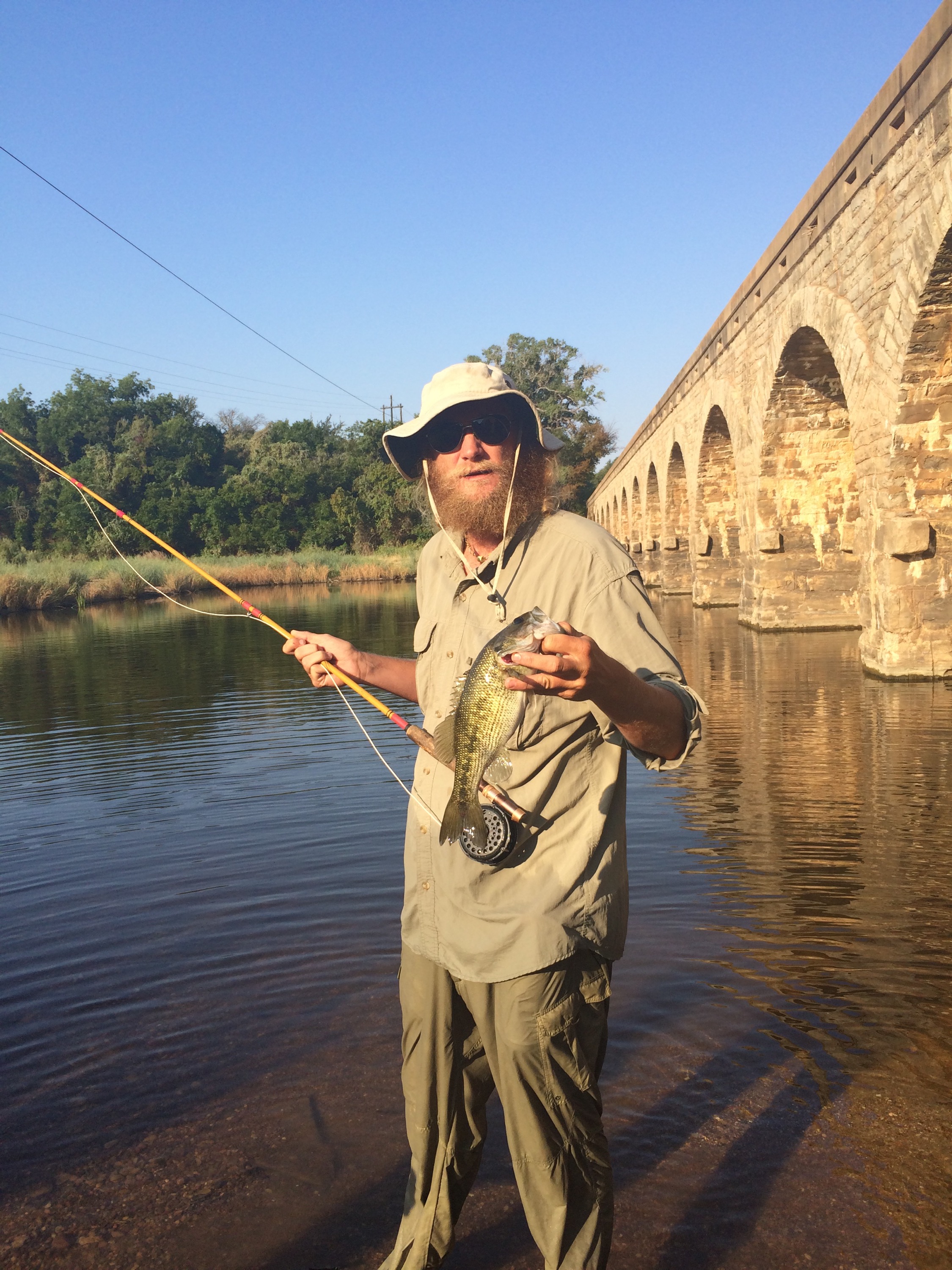 The best thing about fishing a grasshopper is not knowing what you have until you land it. Having a bait that every fish in the water will eat ups everyone's chances of catching something. I'm sure we caught 45-50 fish, all kinds of all sizes. The fish I wanted the most was a carp and they were playing hard to get but we landed, channel cat, blue cat, small mouth bass, large mouth bass, sand bass, big blue gill, and even a drum or two.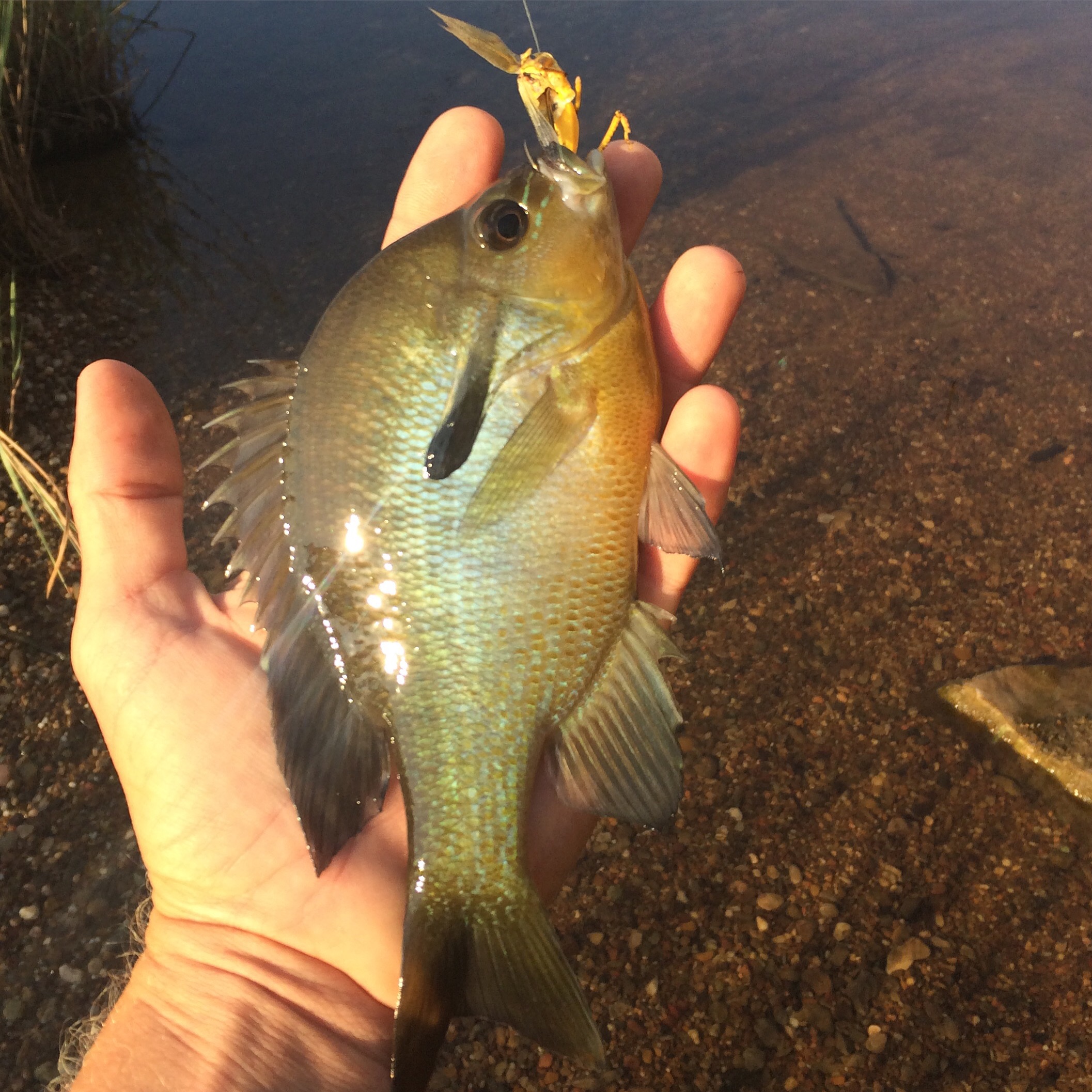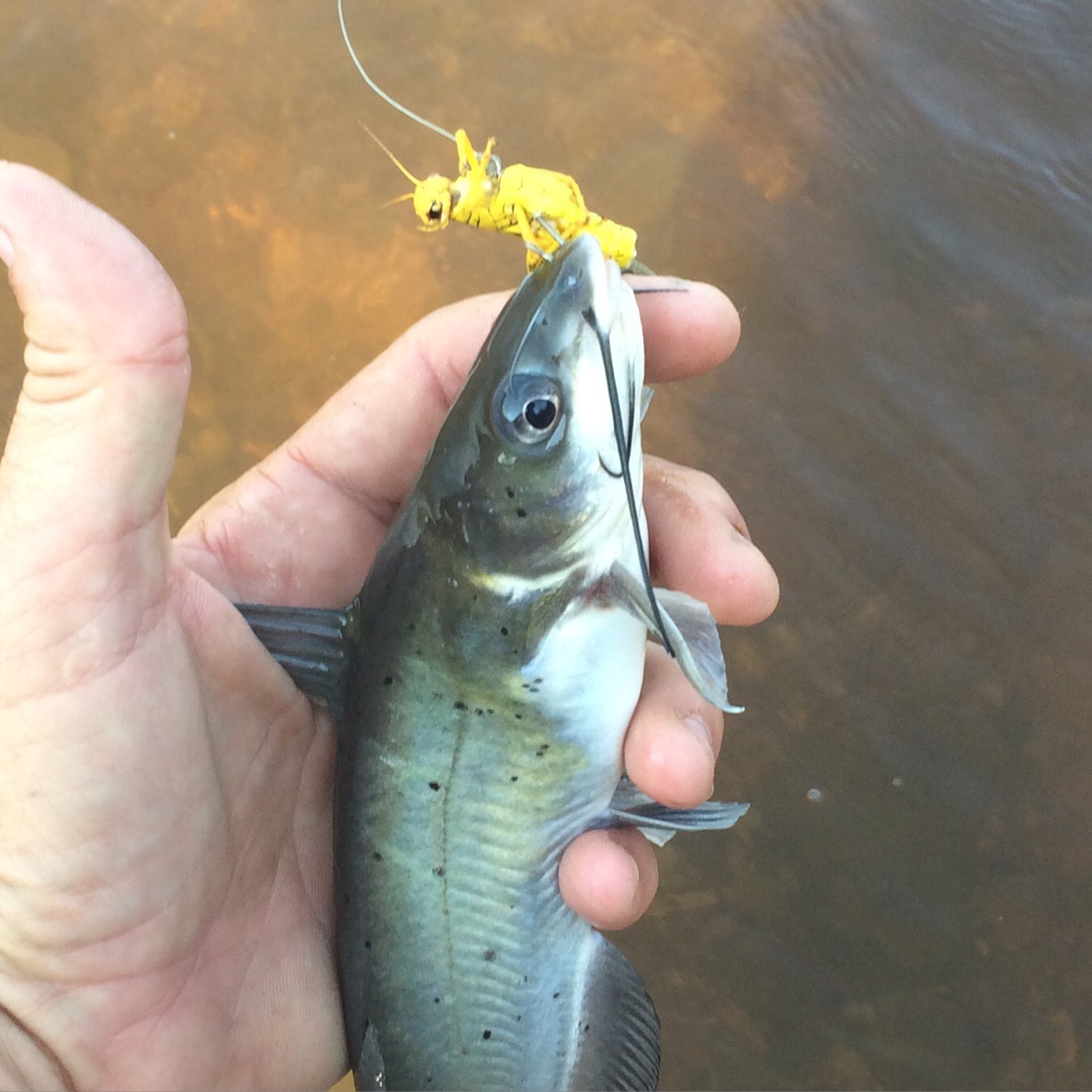 Once the kids the got the feel for what was a fish and what was just the river rolling the hopper they were catching them pretty regular.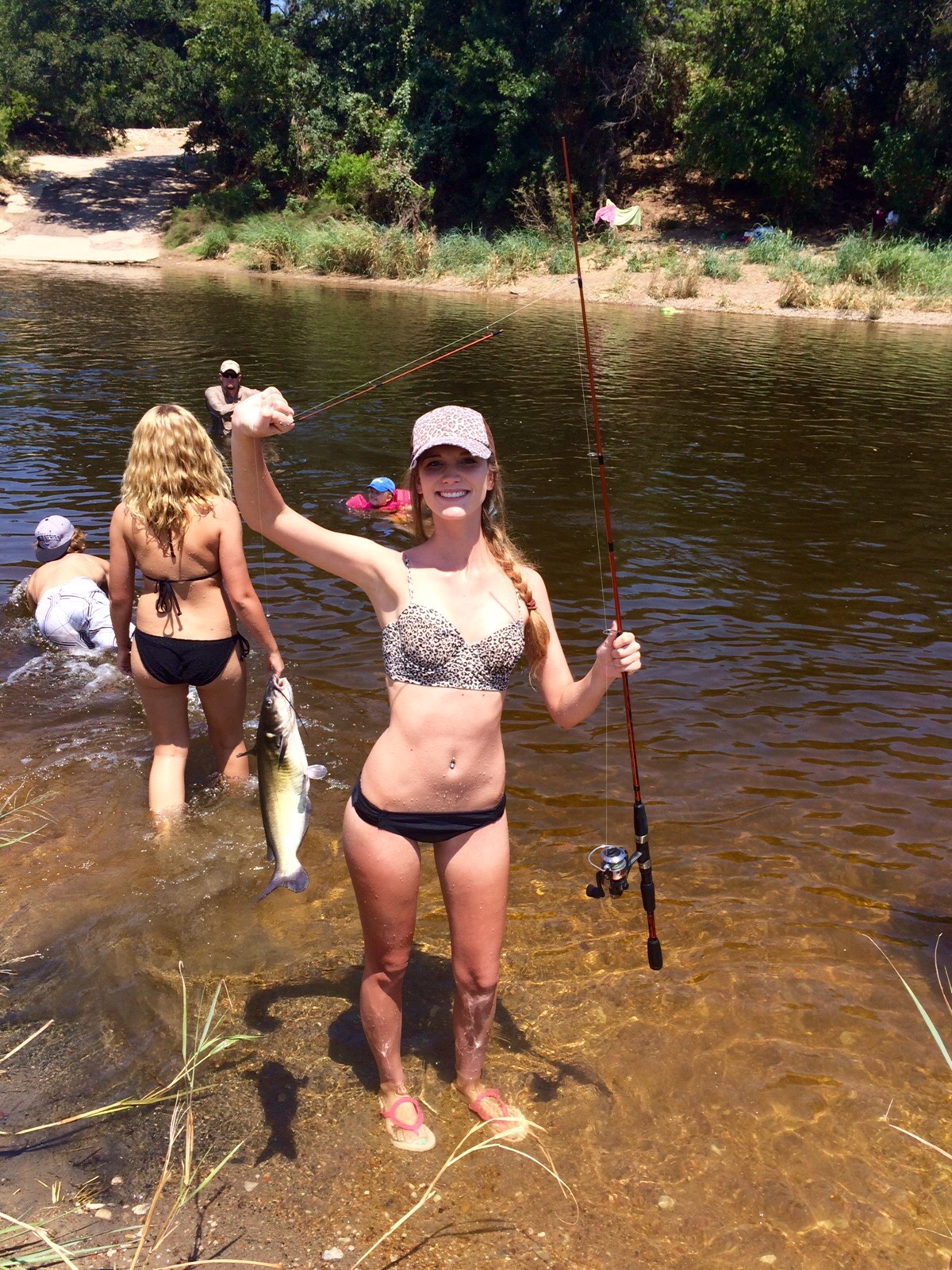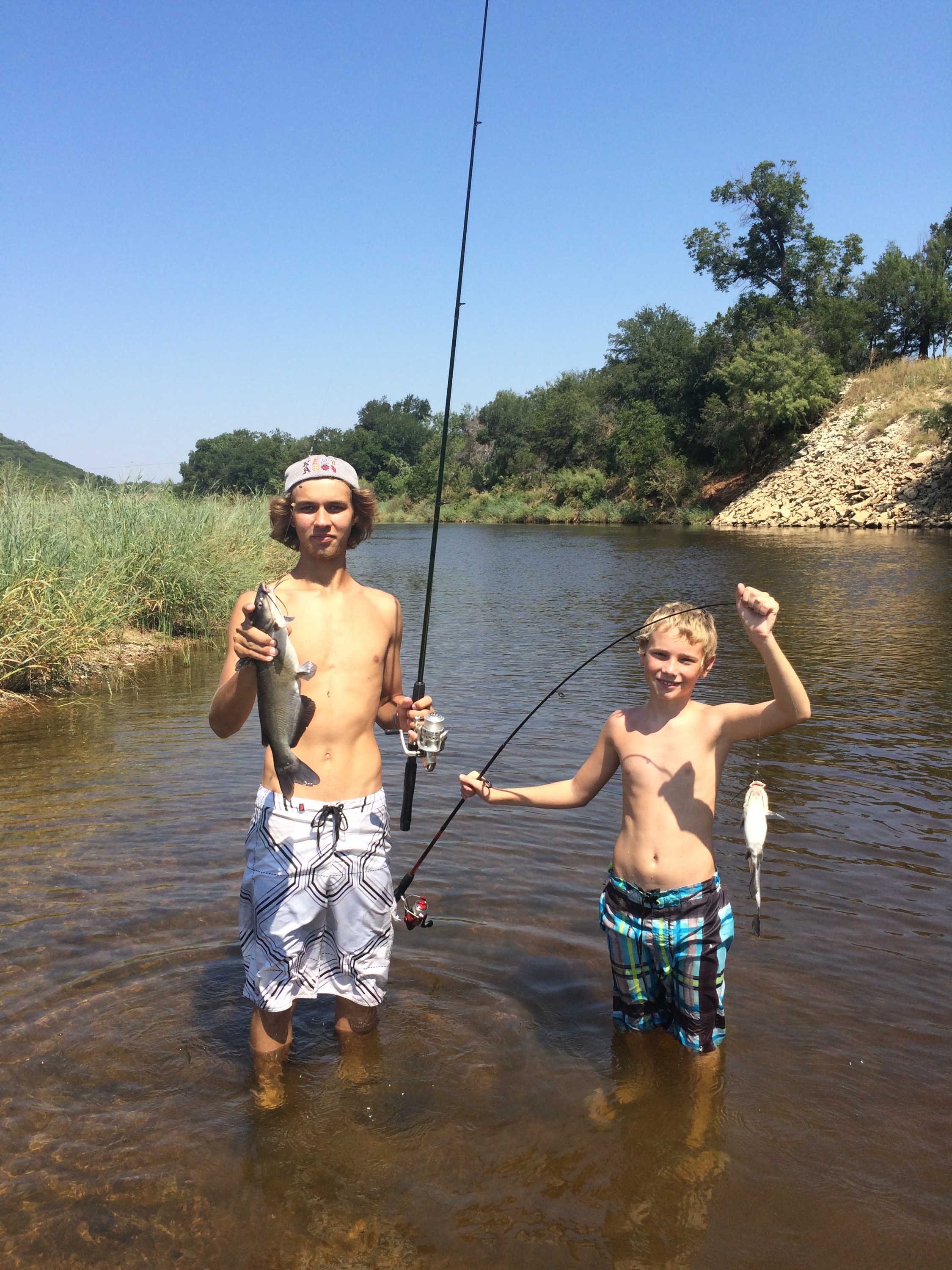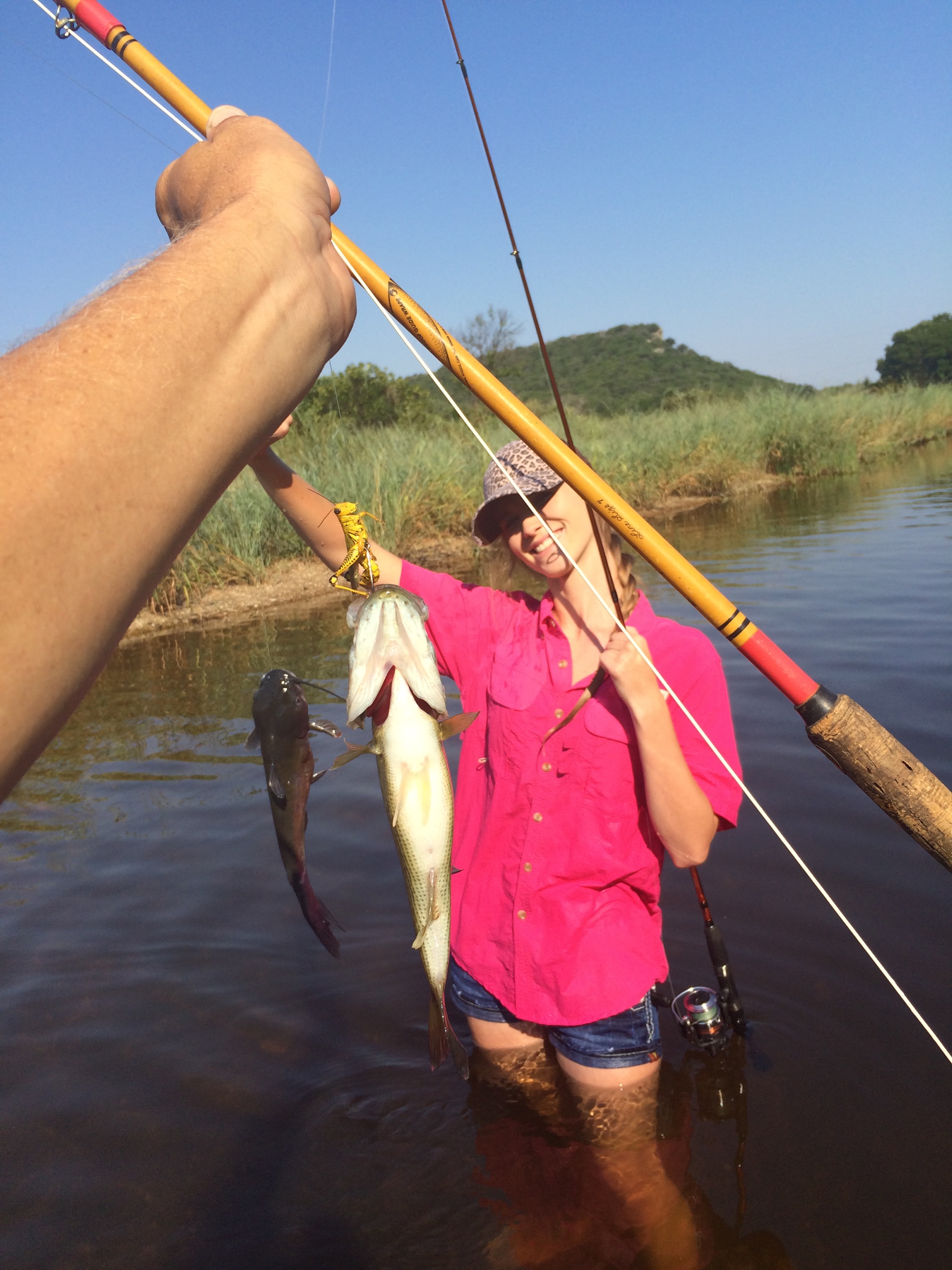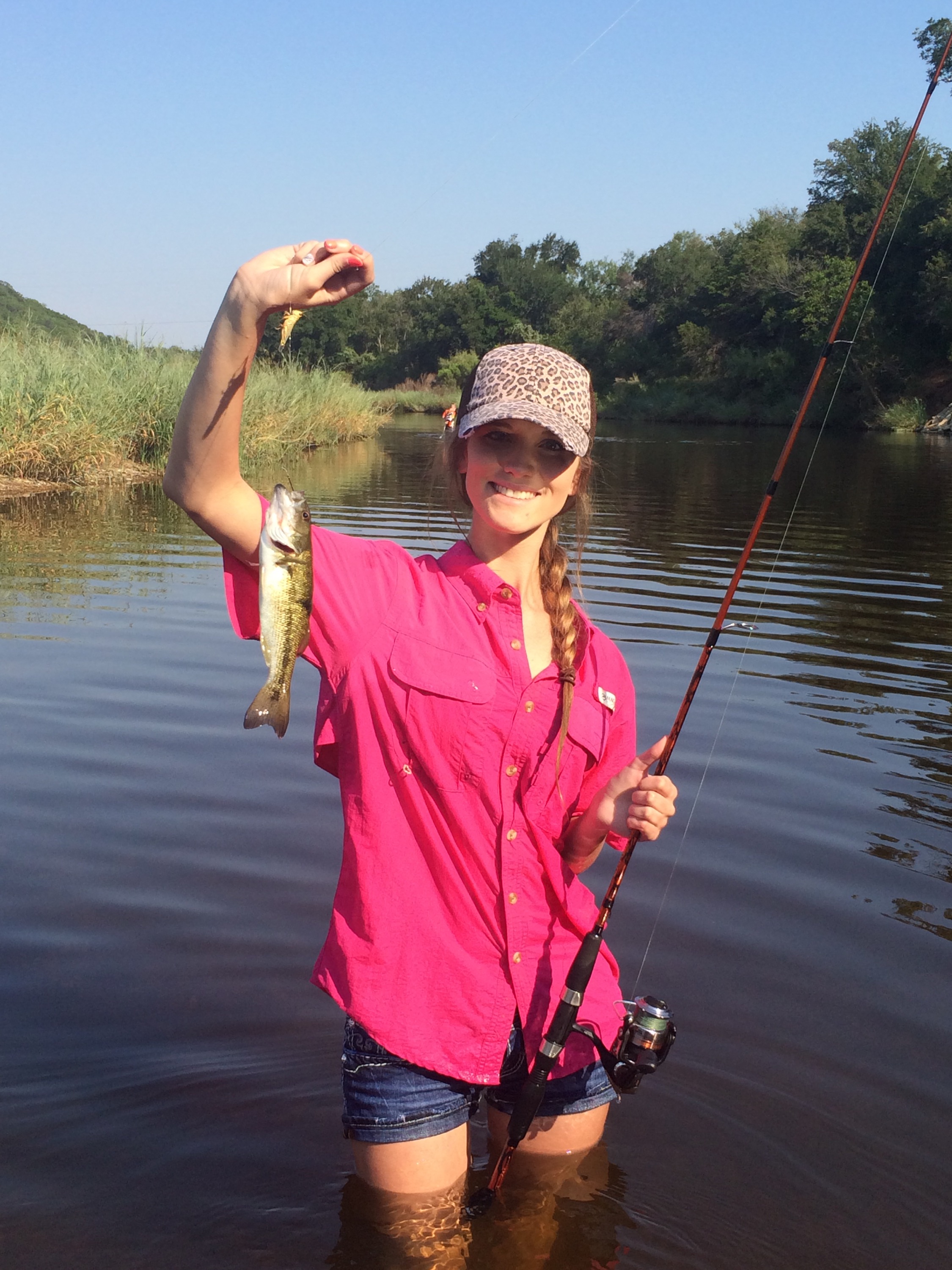 Everybody caught something and we had a enough grasshoppers to last all day so it was a good day.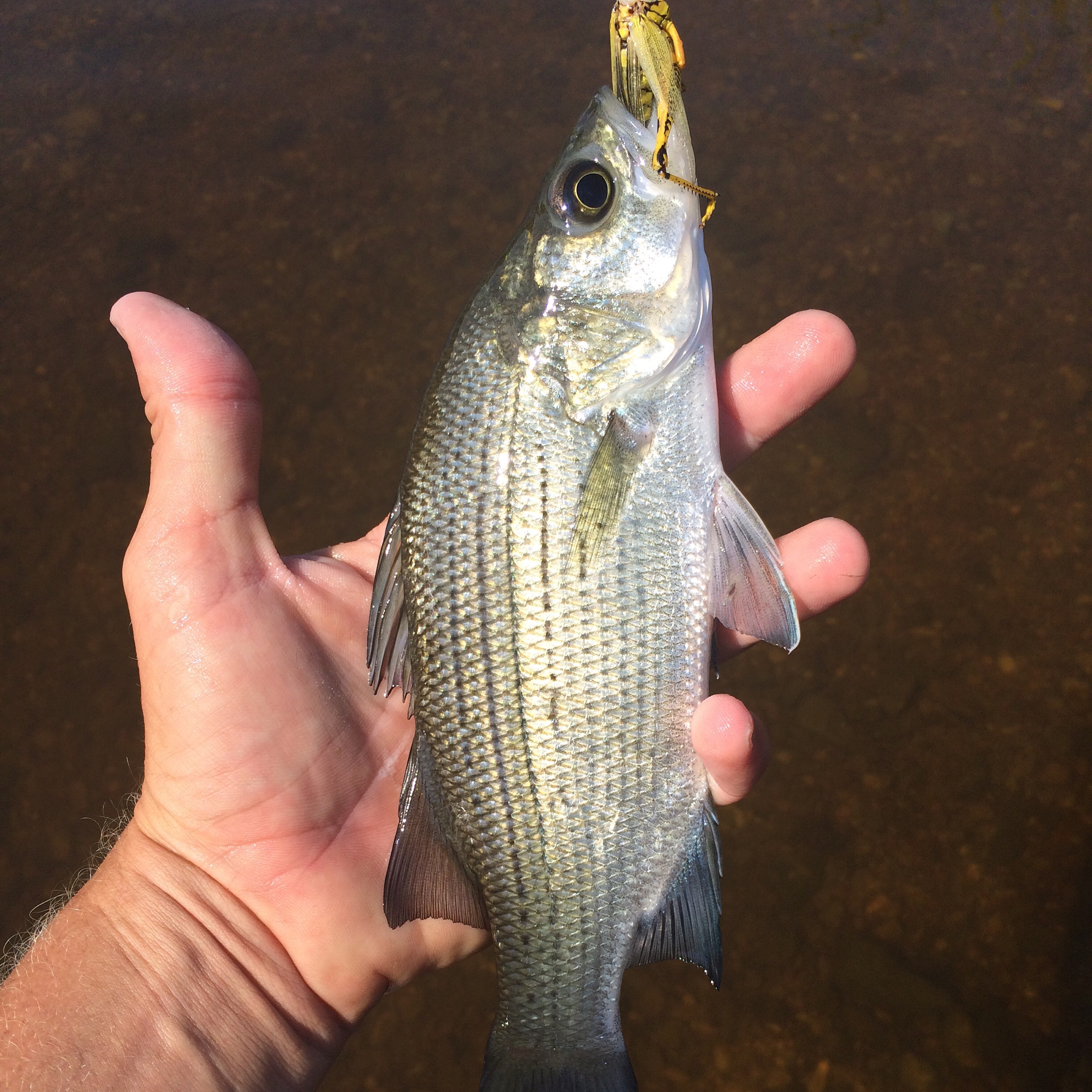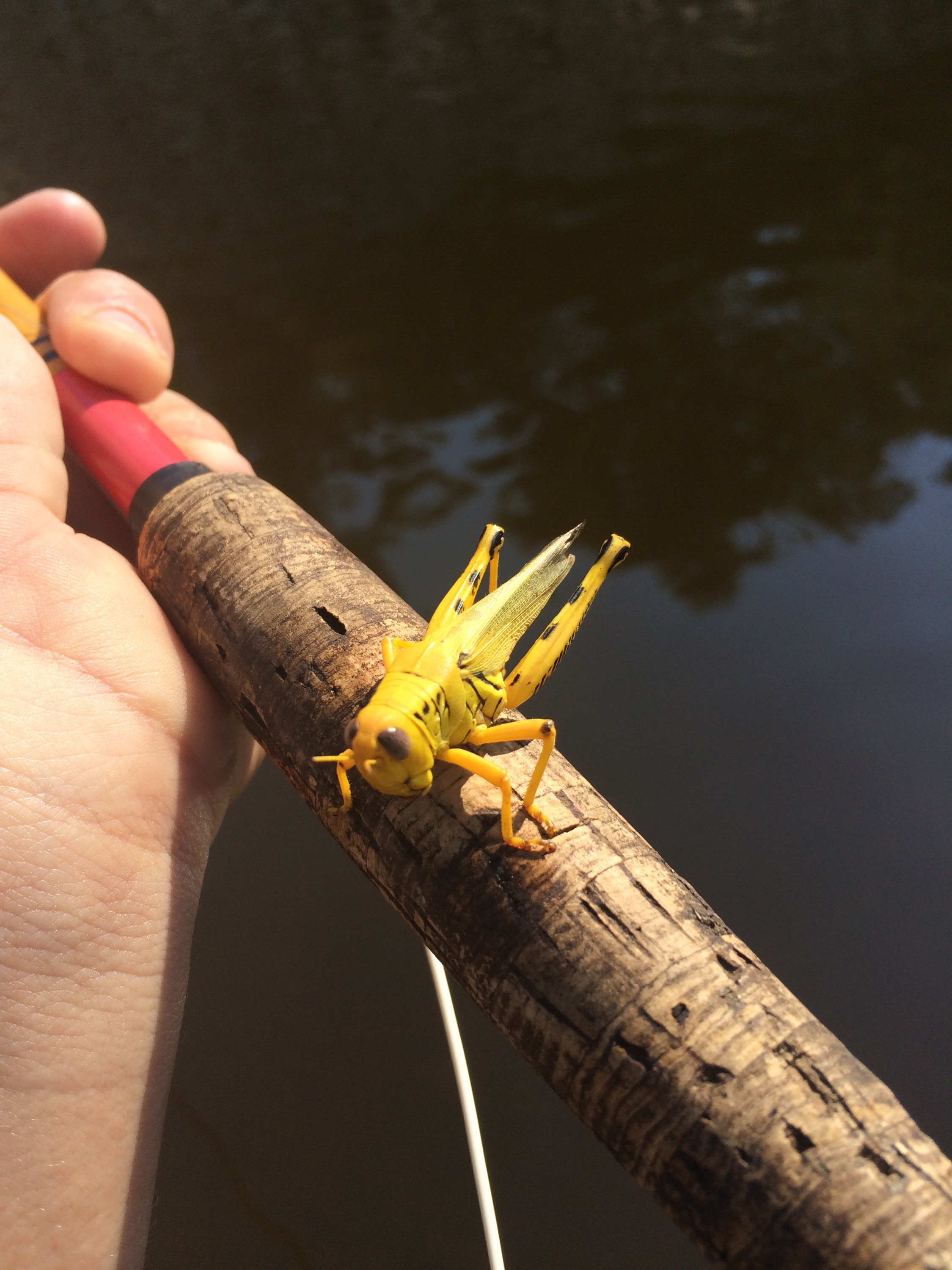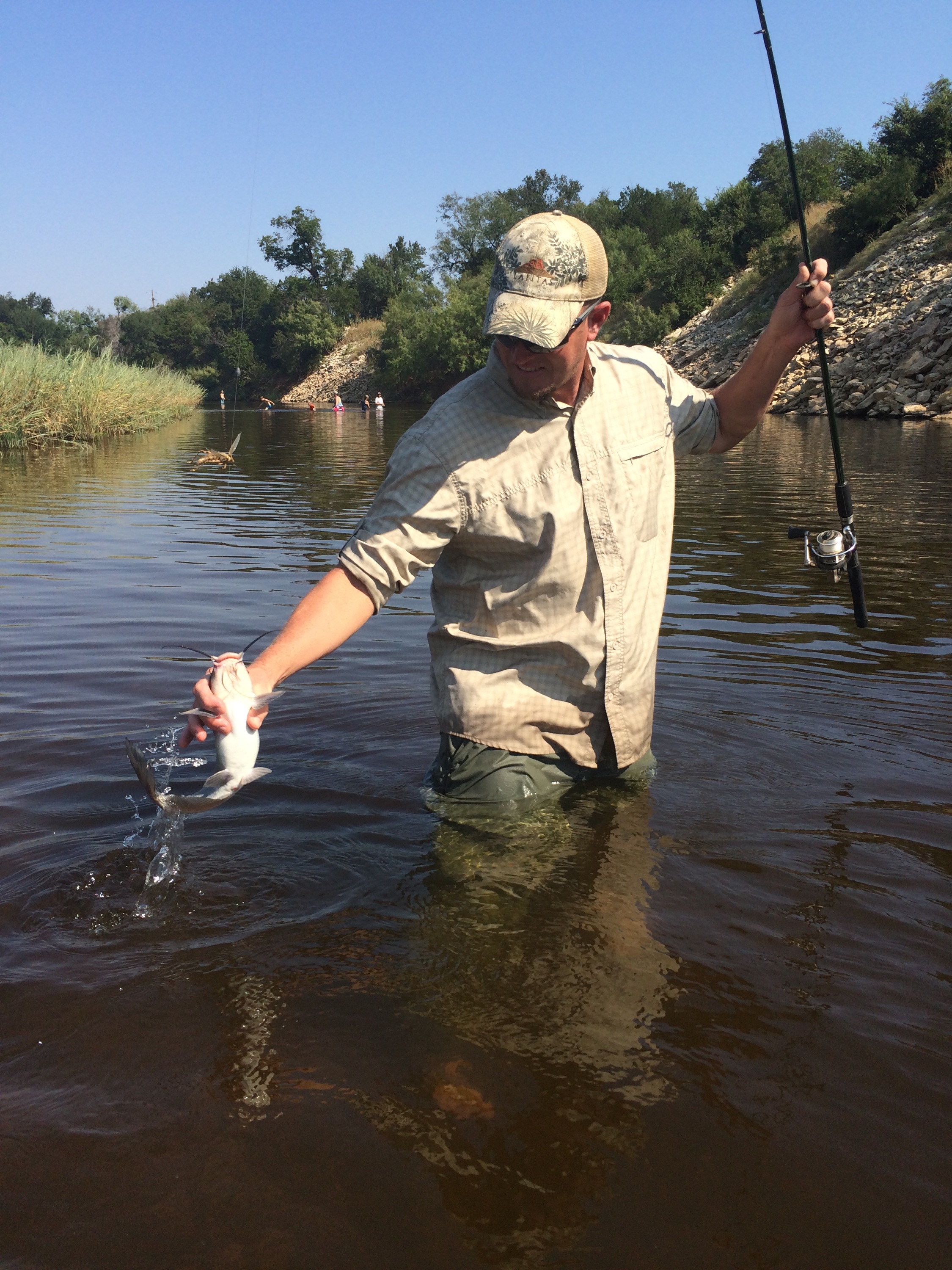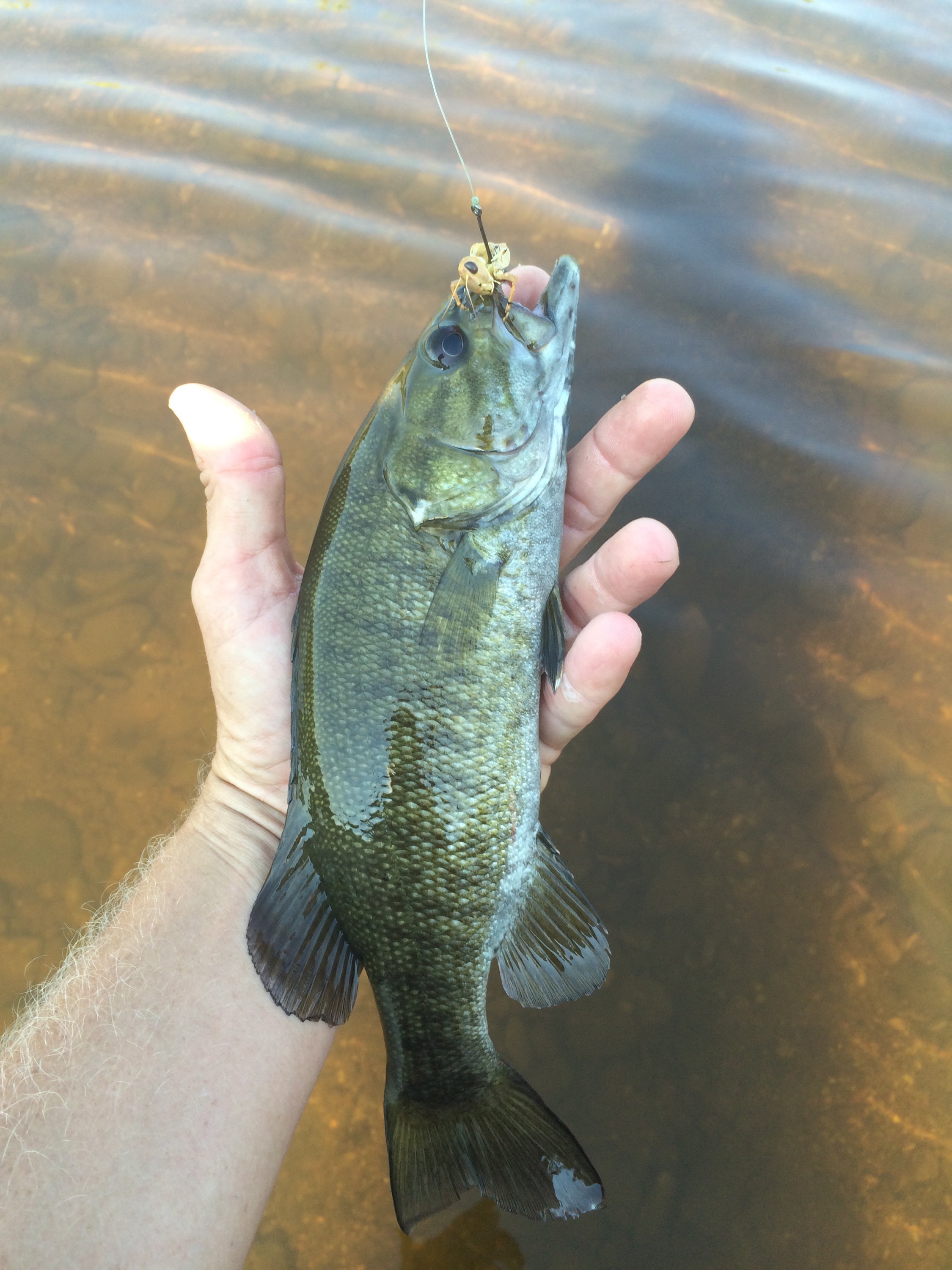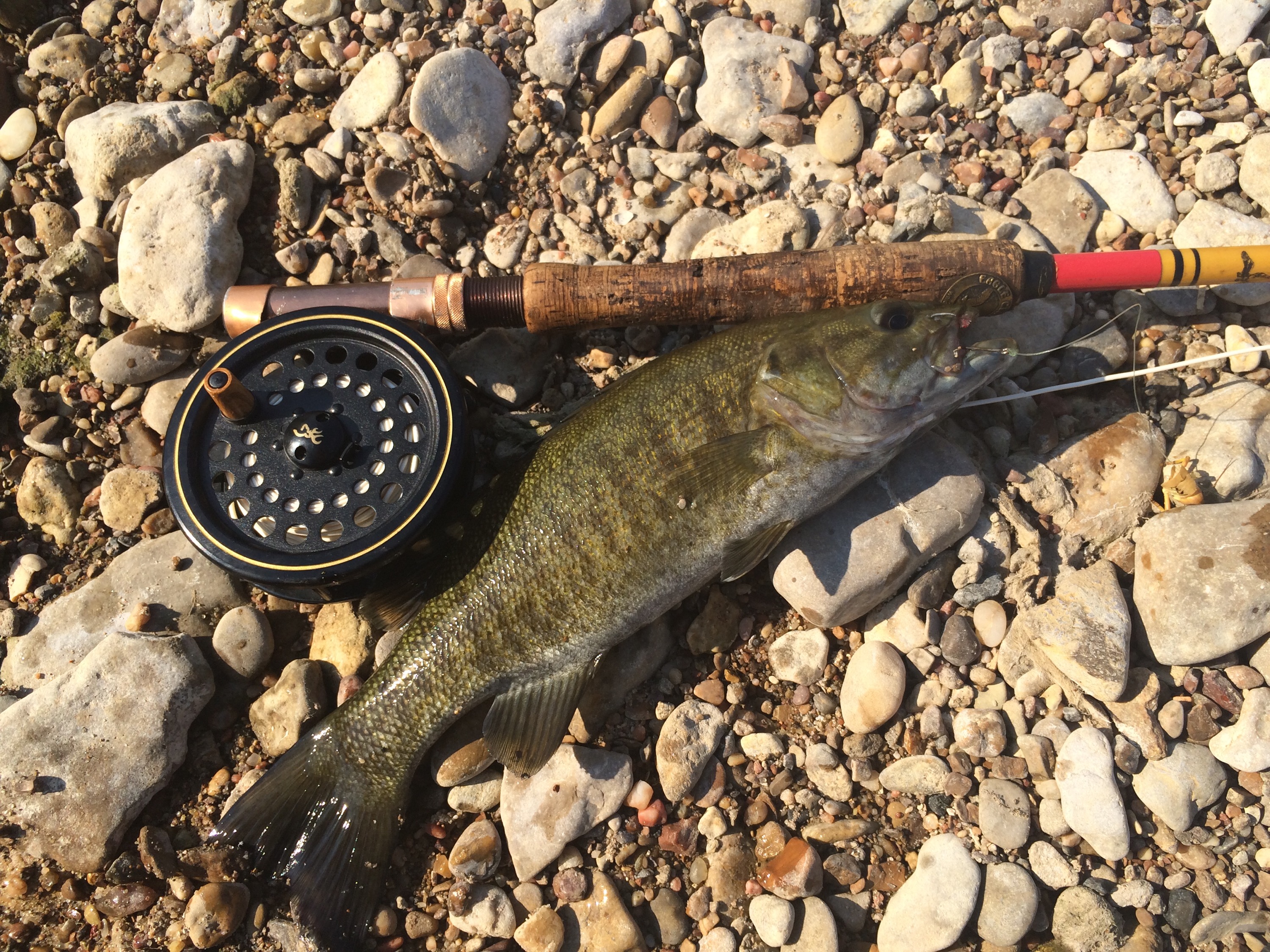 The smaller kids had just about swam themselves out and we were all hungry but I'm like a little kid that has to leave the birthday party early, I don't go without kicking and screaming. I didn't have my carp and honestly the only thing that could make me skip a meal would be fishing or maybe bowhunting so I watched from up river as the crew started to gather things and told myself one more cast.
I knocked the hopper off the rock wall of the bridge and watched it settle. The perch started pecking him away immediately and I figured my day had ended but was going to let the perch finish off the bait and then it stopped, and a second later the fly line went straight and a fish started running up river fast. I knew it was a carp by the run. I honestly thought he would wrap me around the bridge but I fought him out and landed him. He wasn't big but man a carp can fight. Most people consider them a "rough" fish and pay them no mind but a carp weighing equal weight to most any other fresh water fish will out fight it. My day was complete, we loaded up and headed for the cafe.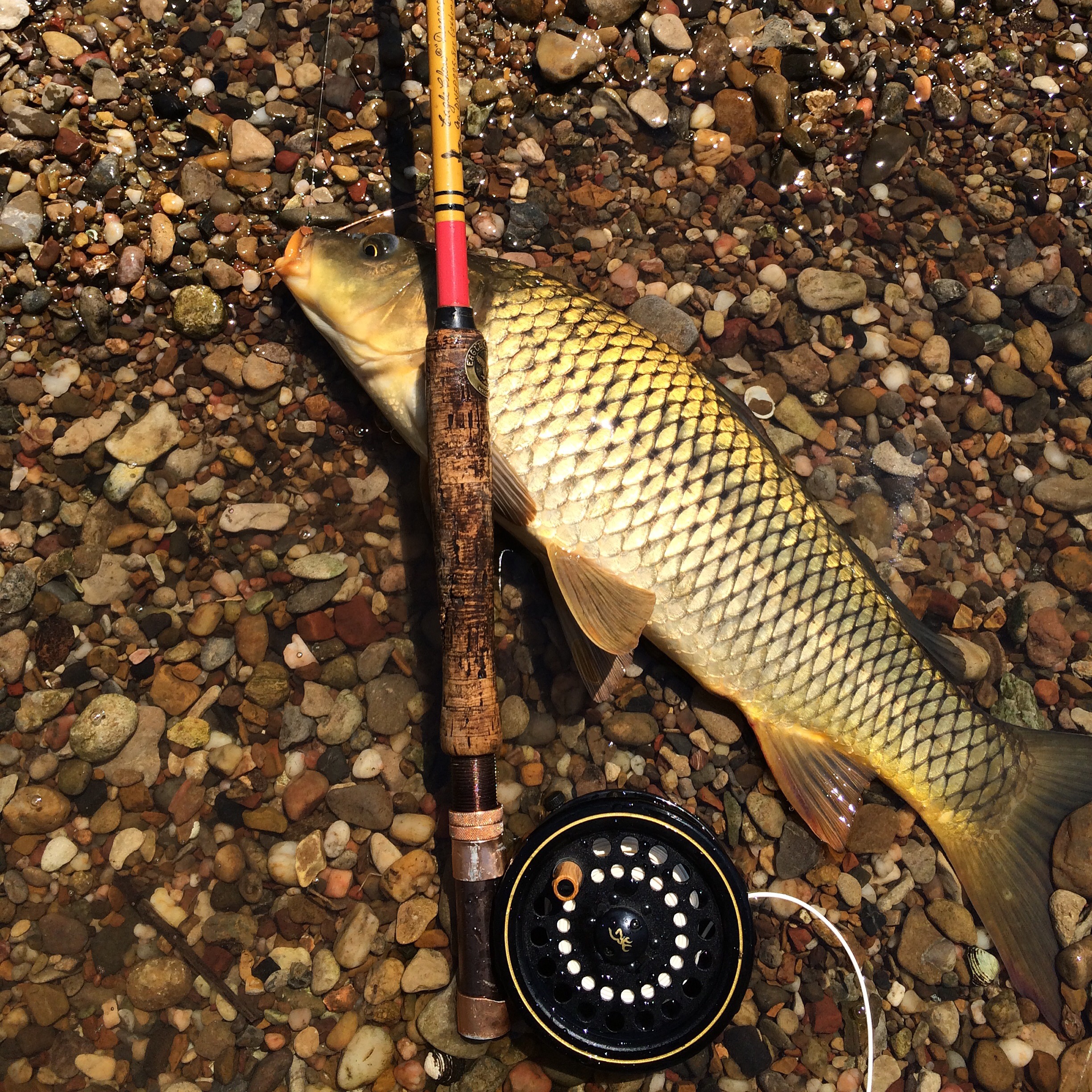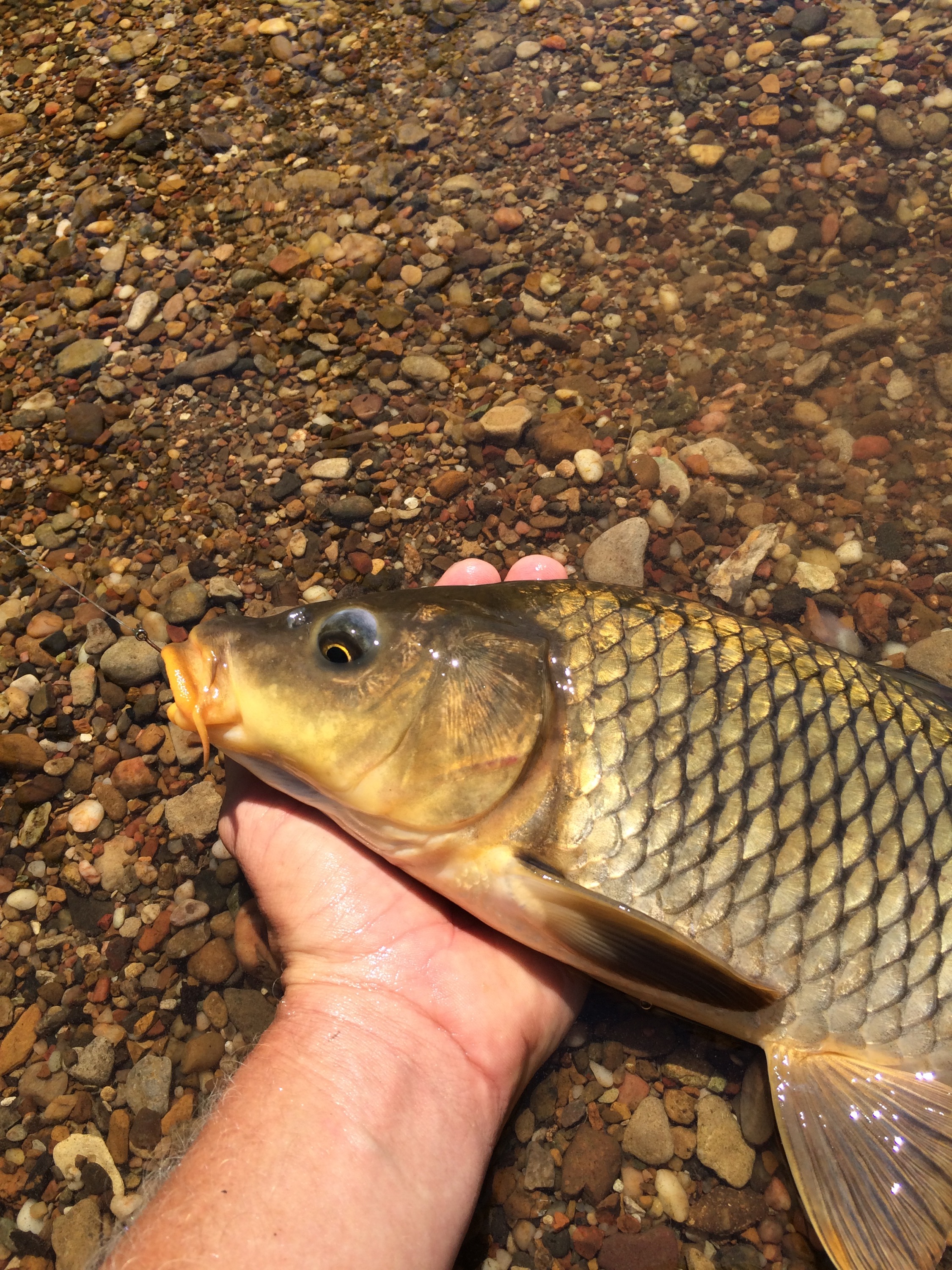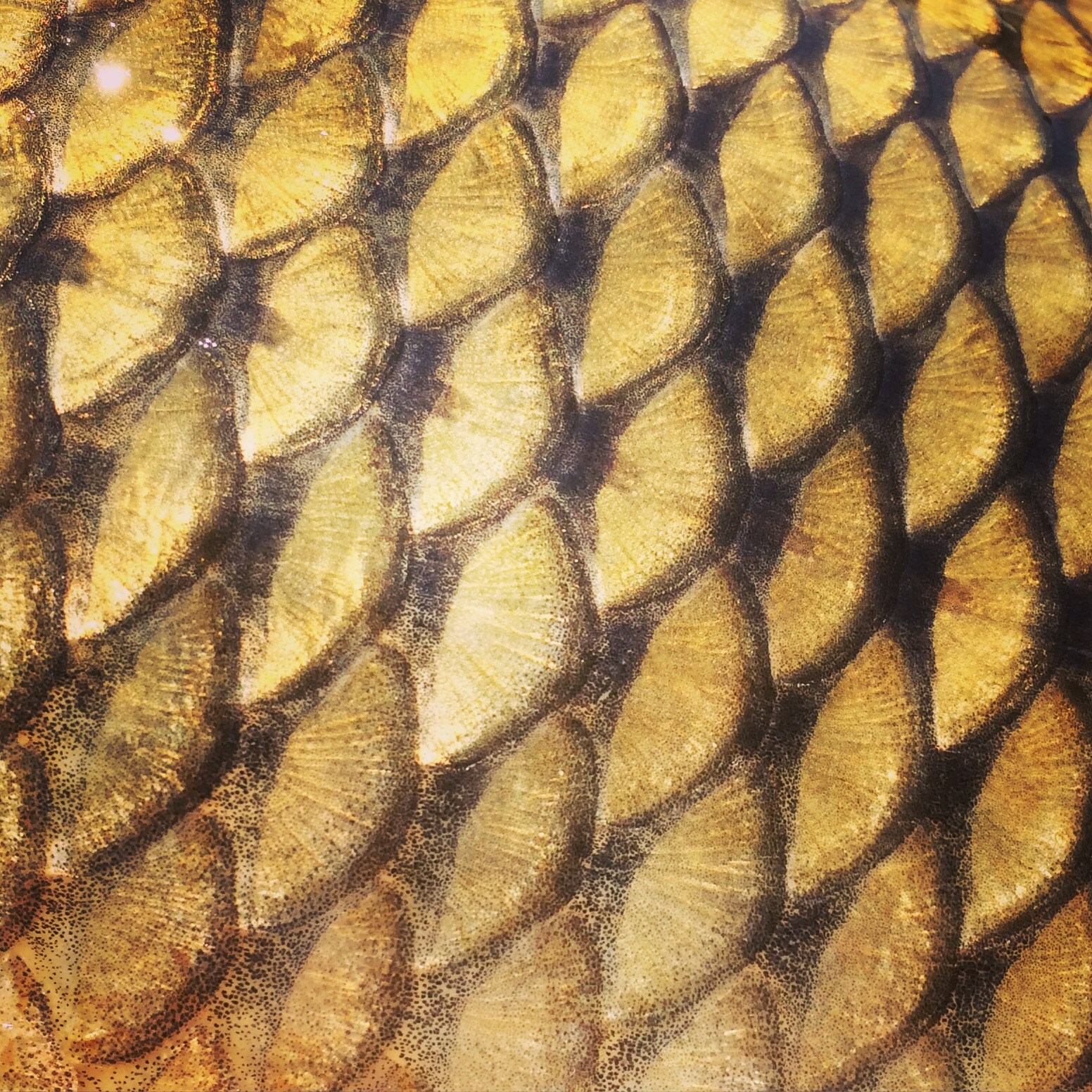 Some of the crew had to go home but most of us went to the Graford Cafe. It was a good meal and a good way to end the day. Glad everyone made it and I know the kids will remember these days and that's what its about, just like I remember my grandpa popping grasshoppers maybe they will grow up and tell stories about their Uncle Chris that was the greatest fishermen they ever knew, that's what I tell them and I don't take them fishing with people that might out fish me.