After a few hour drive over from Ohio where I had a great hunt I was in Detroit Michigan. Detroit to Cleveland would be a real short drive except for some little lake in the way, Erie I think they called it. I think if it had been frozen I could have made it on a snow mobile in 45 minutes but I chose the highway like everybody else and had to sit in a car for three hours.
We stayed there for a night and went to a hockey game then had a four hour drive the next morning to the hunting grounds. Now if you are any kind of sports fan you know there are some places that are legendary and you need to attend, Yankee Stadium, Lambeau Field, and among others "The Joe" or Joe Lewis arena. I'm not a huge hockey fan but I understand and appreciate the significance of this place to hockey. After all this is hockey town right? The arena was great it's old school hockey with old school hockey fans they love the Wings for sure and it shows.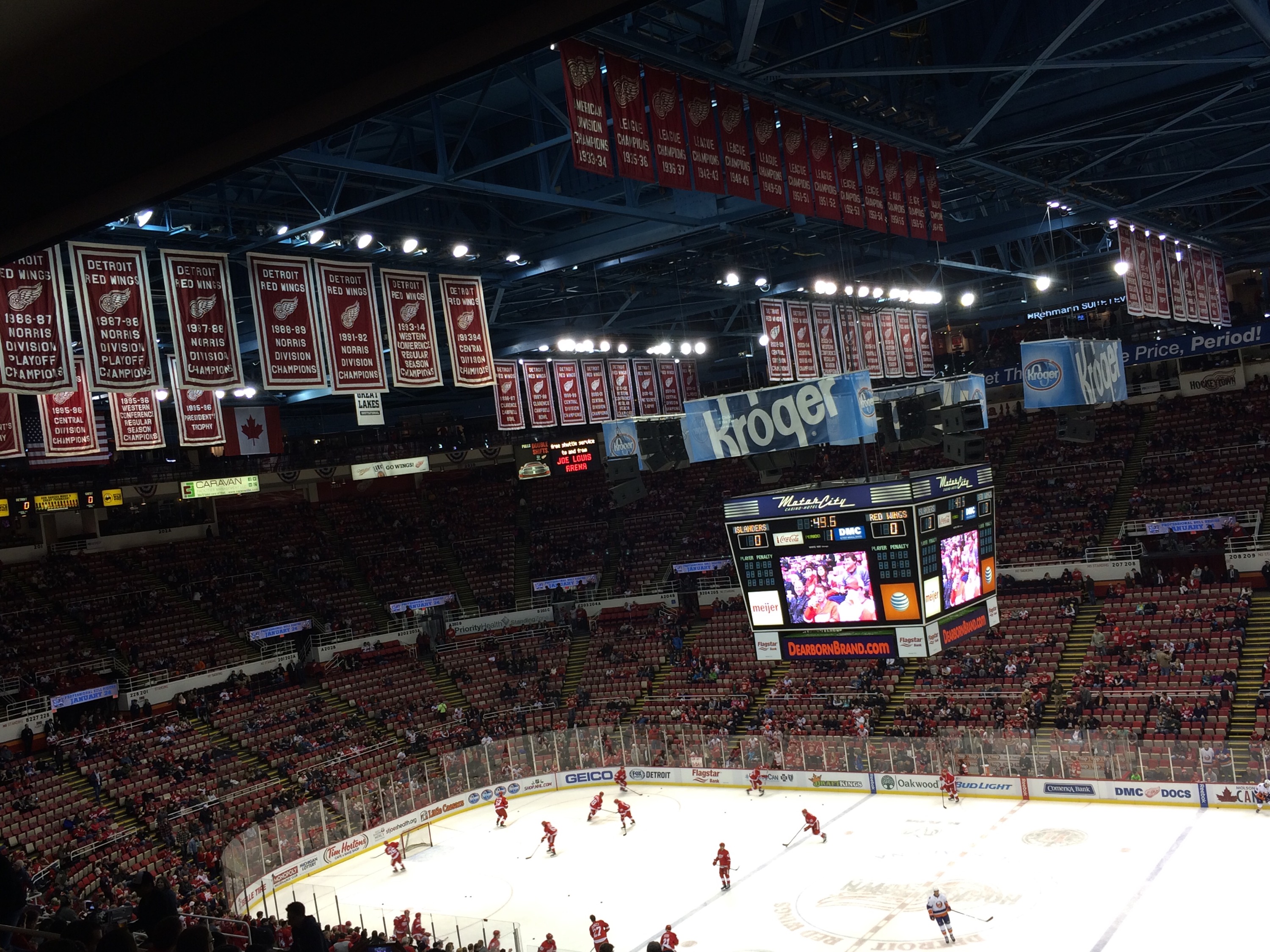 We road on the "people mover" that goes around Detroit which was another first for me, they should just call it a train, and you could see Canada across the river so that was cool. Then we walked around the town a little, I'm not sure if we were lost or just looking around, I know I was lost but I didn't care I like seeing new people and things even in the city.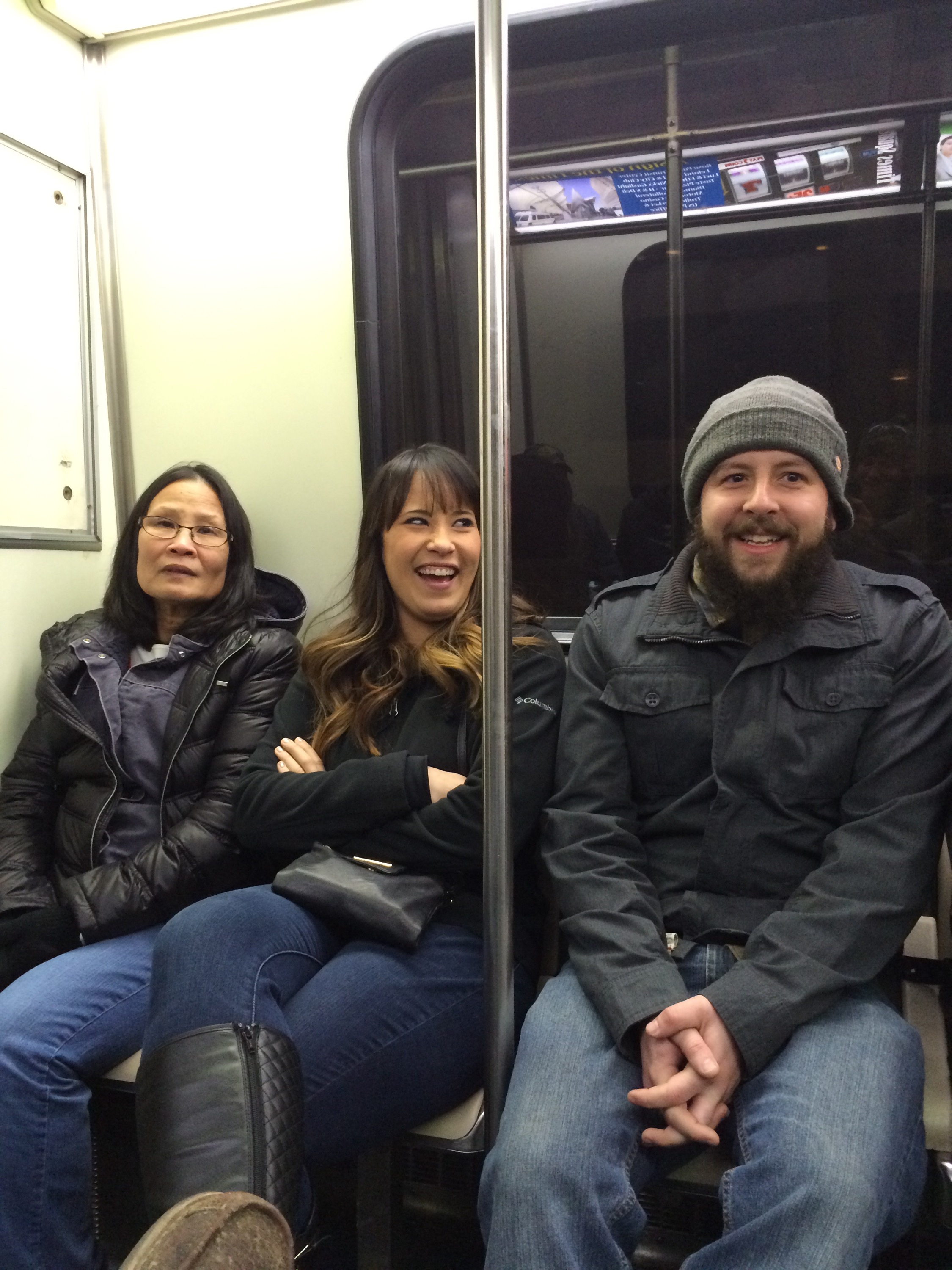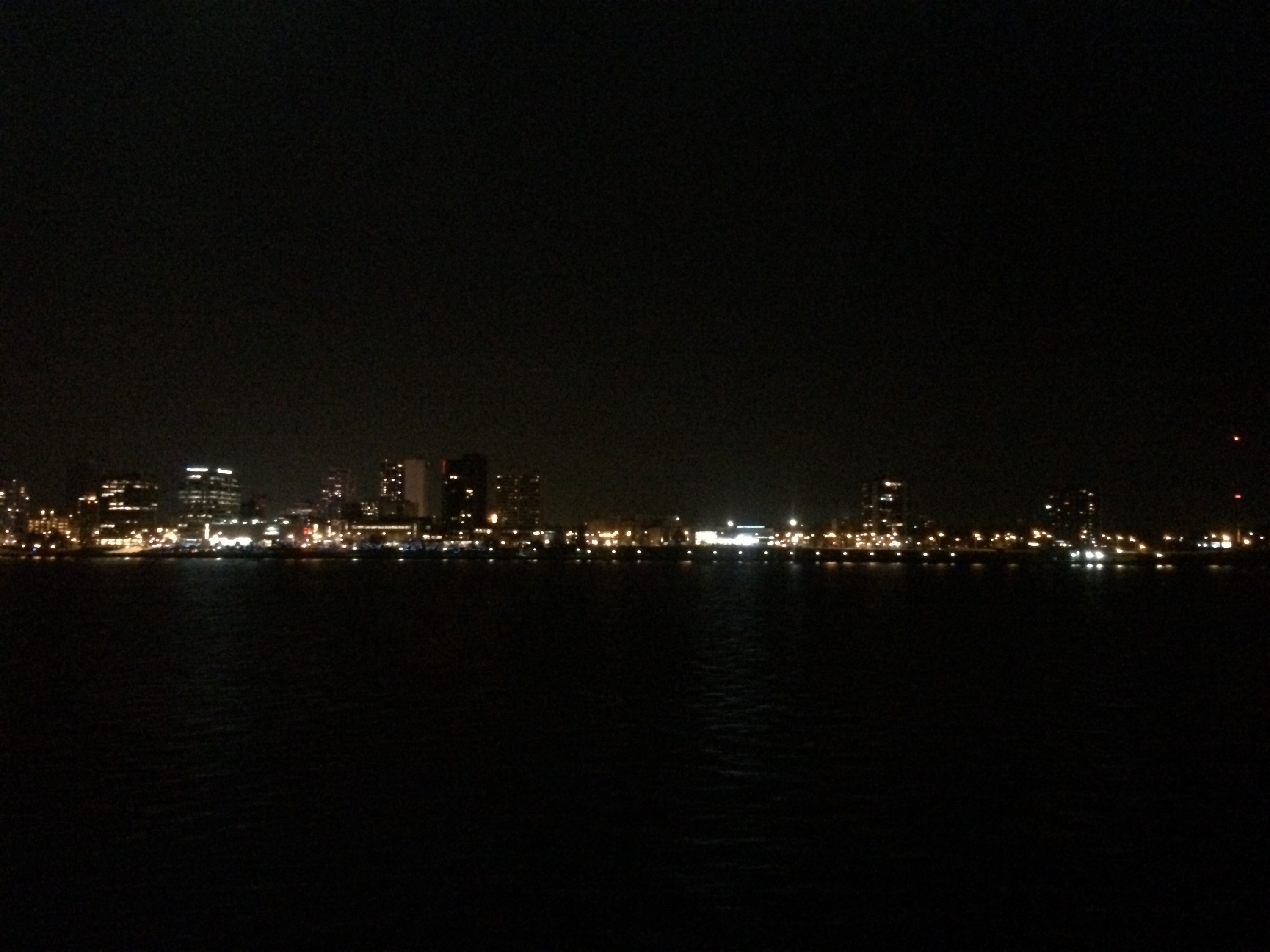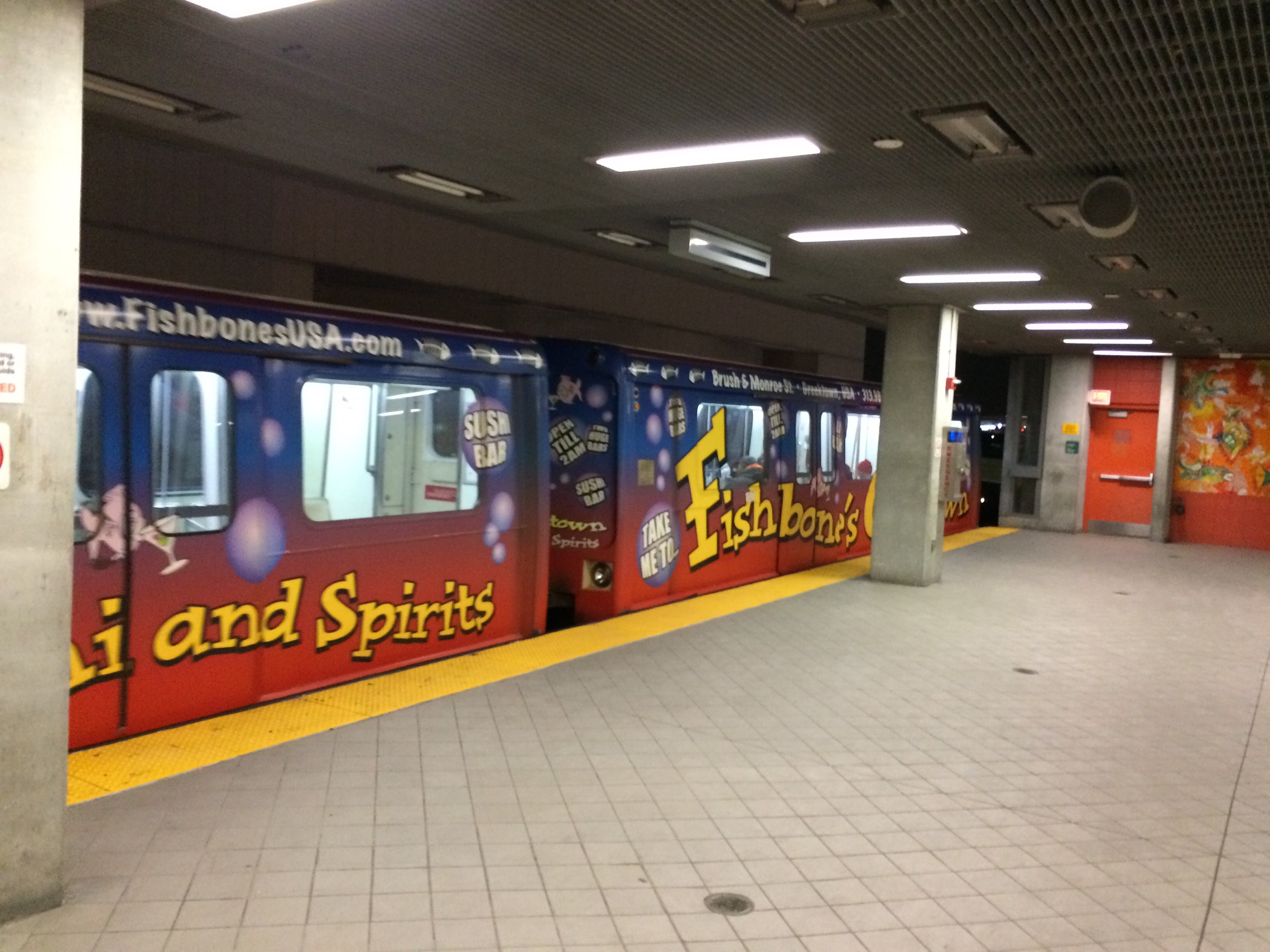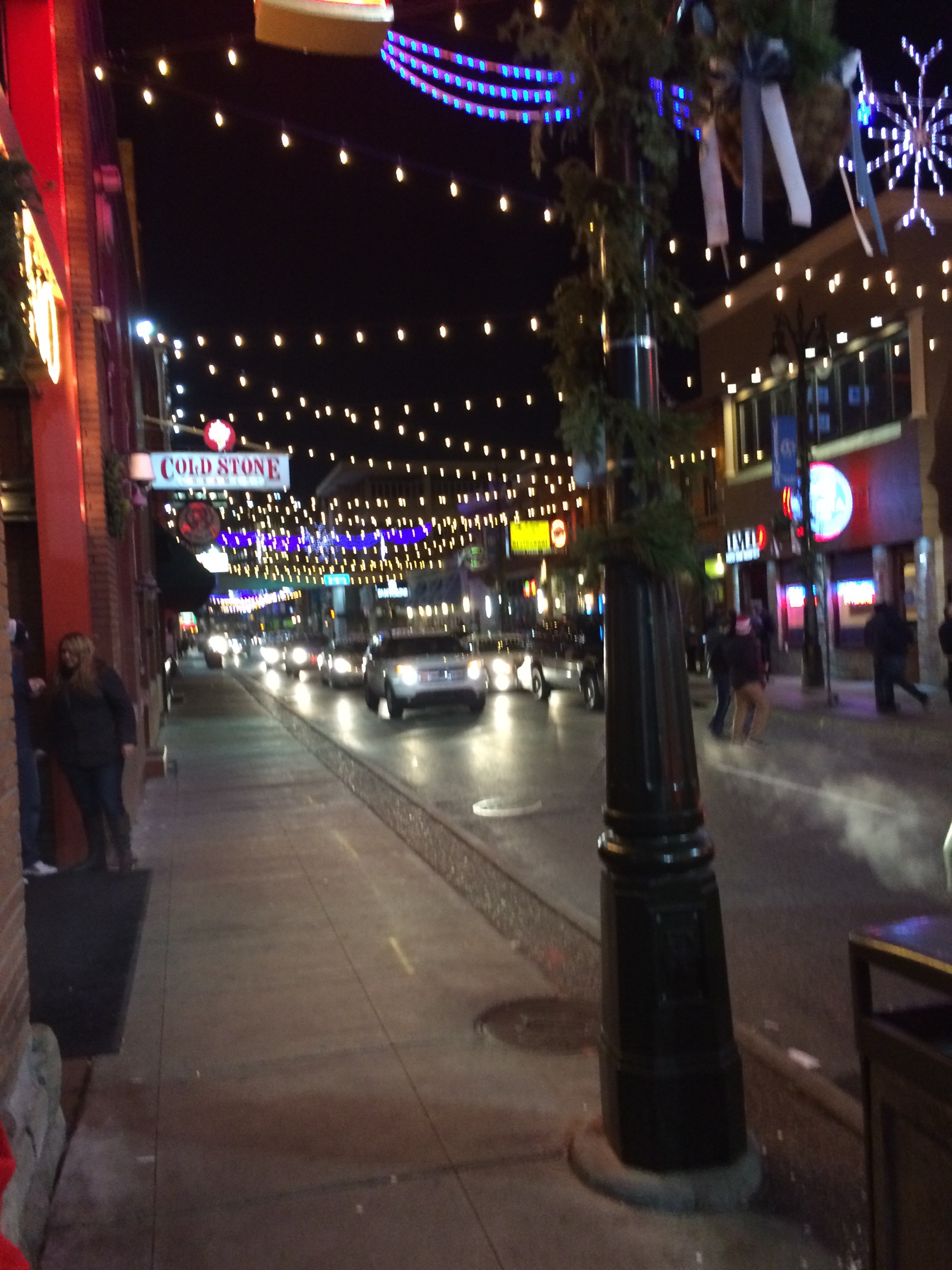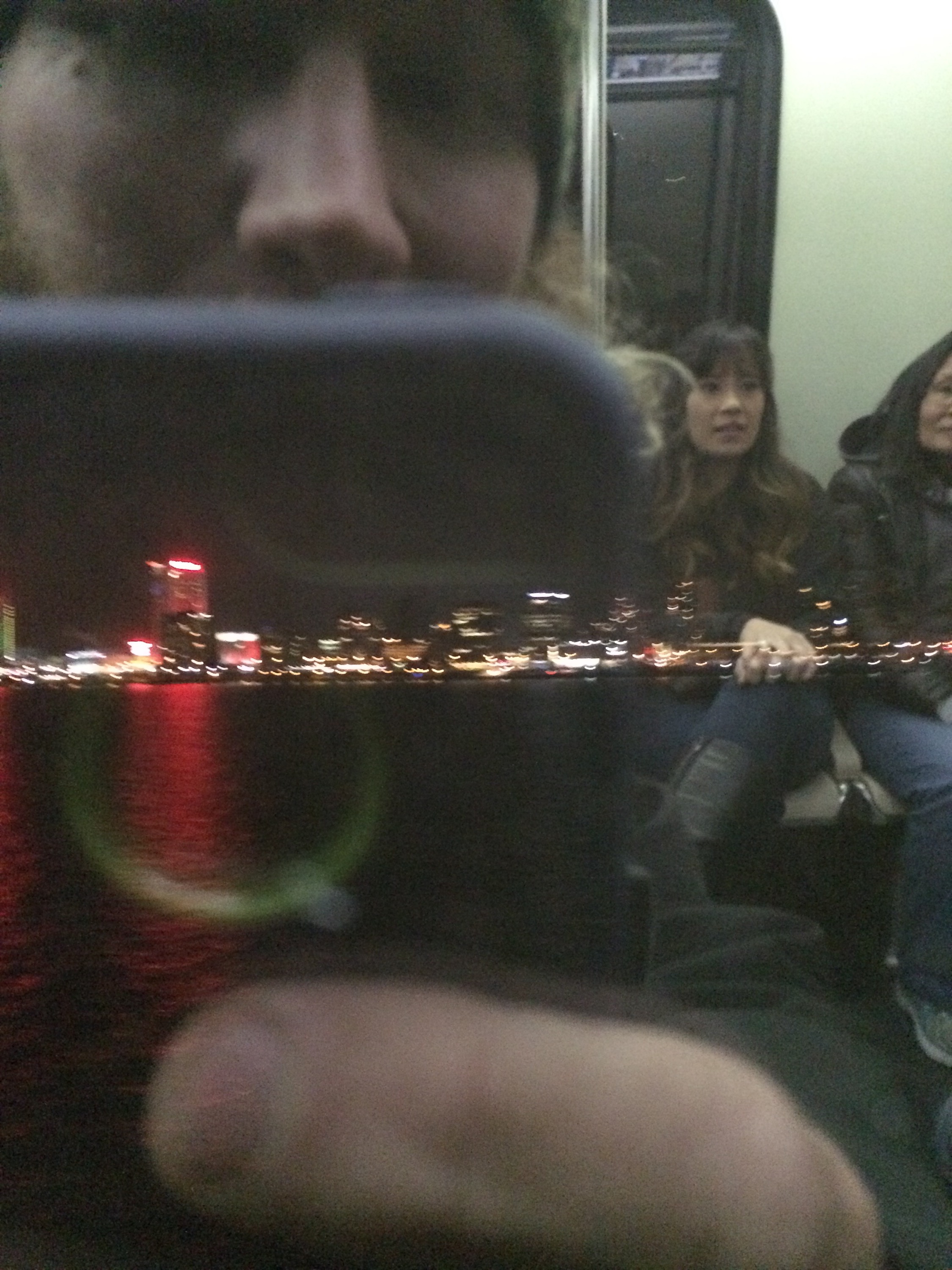 It was a short night but I was excited to get moving, the reports were snow and a few deer being seen, that's just what I wanted to hear.
My father in law Danny set this up and it was great, he's our Michigan tour guide since he lives here and he does great. I didn't know what he had in mind for food on the way but I sure could use some coffee and a biscuit but Danny had a plan and I was in for a surprise at this cafe.
Tony's Cafe in Birch Run, Michigan just won breakfast, that's right of all the cafes in all the land that I have been to Tony's wins. I can't say that I've had everything they offer as I struggled to finish the one plate I ordered but I can't imagine how anybody could do it better. These were the biggest plates of food I've seen anywhere and it was good food not just a pile of food but a pile of quality food. I had corn beef hash and it was as good as anybody else's anywhere. Alex had scrambled eggs and bacon, when you order bacon here you get one full pound on each order. How can you beat that? Danny had eggs, sausage, hash browns and toast and it was enough for three people. I did finish mine but mostly just to say I did it not because I wasn't full, half of these orders would have been too much for one average person. I walked around and looked at the kitchen and I've never seen piles of hash browns on a griddle and mounds and mounds of bacon like that, it was cafe heaven. Everything was served with home made toast and strawberry jelly, the toast is big enough to make a sub sandwich on and the home made strawberry jelly is one of the best I've had.
Tony's has food to go like the Hunters Special which is gallons of all kinds of good food and they also have a ice cream sundae that six people could share. I could go on and on about this place but as you can tell if you read my stuff much most cafes don't get reviews like this from me so just trust me and go to Tony's if you're anywhere close to Birch Run, Michigan.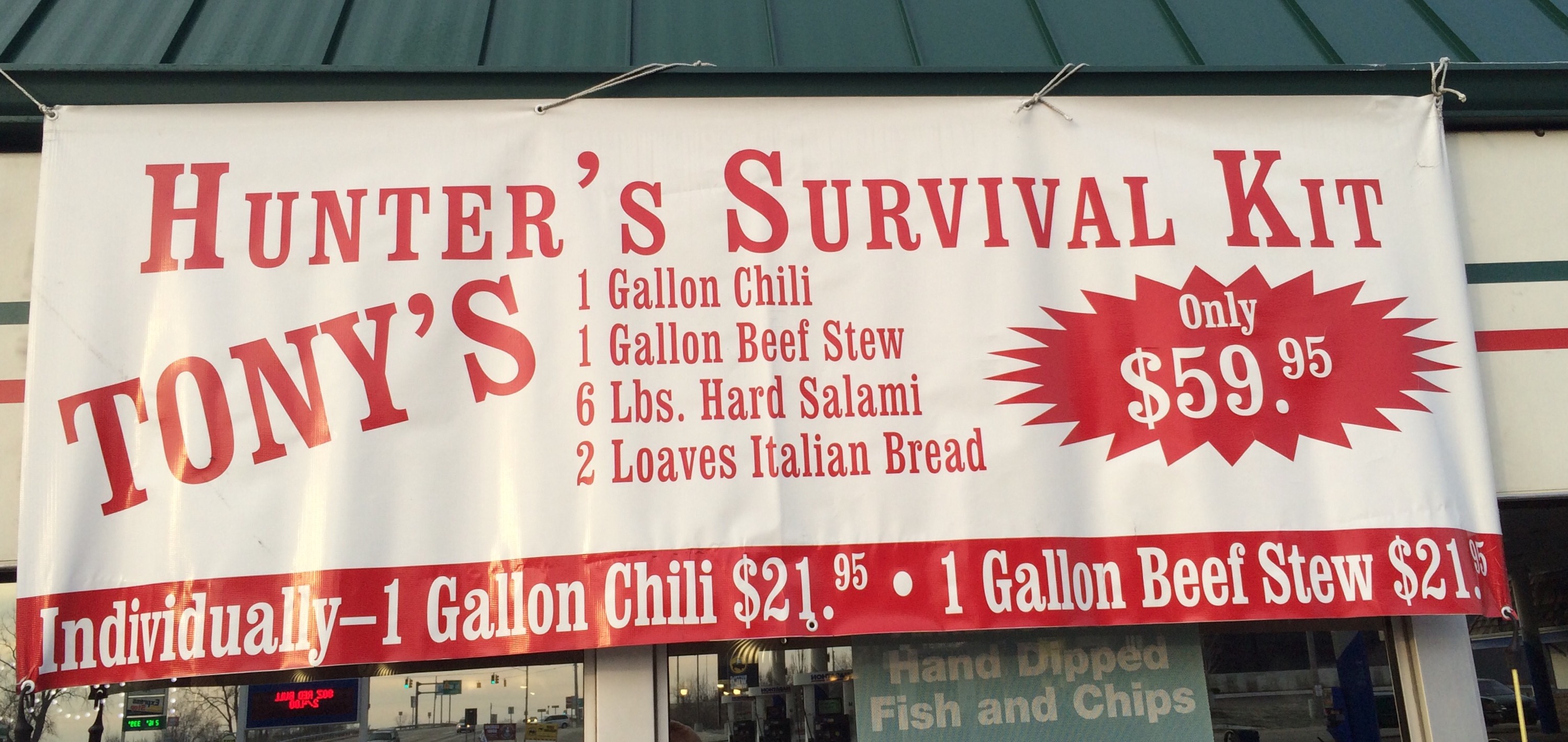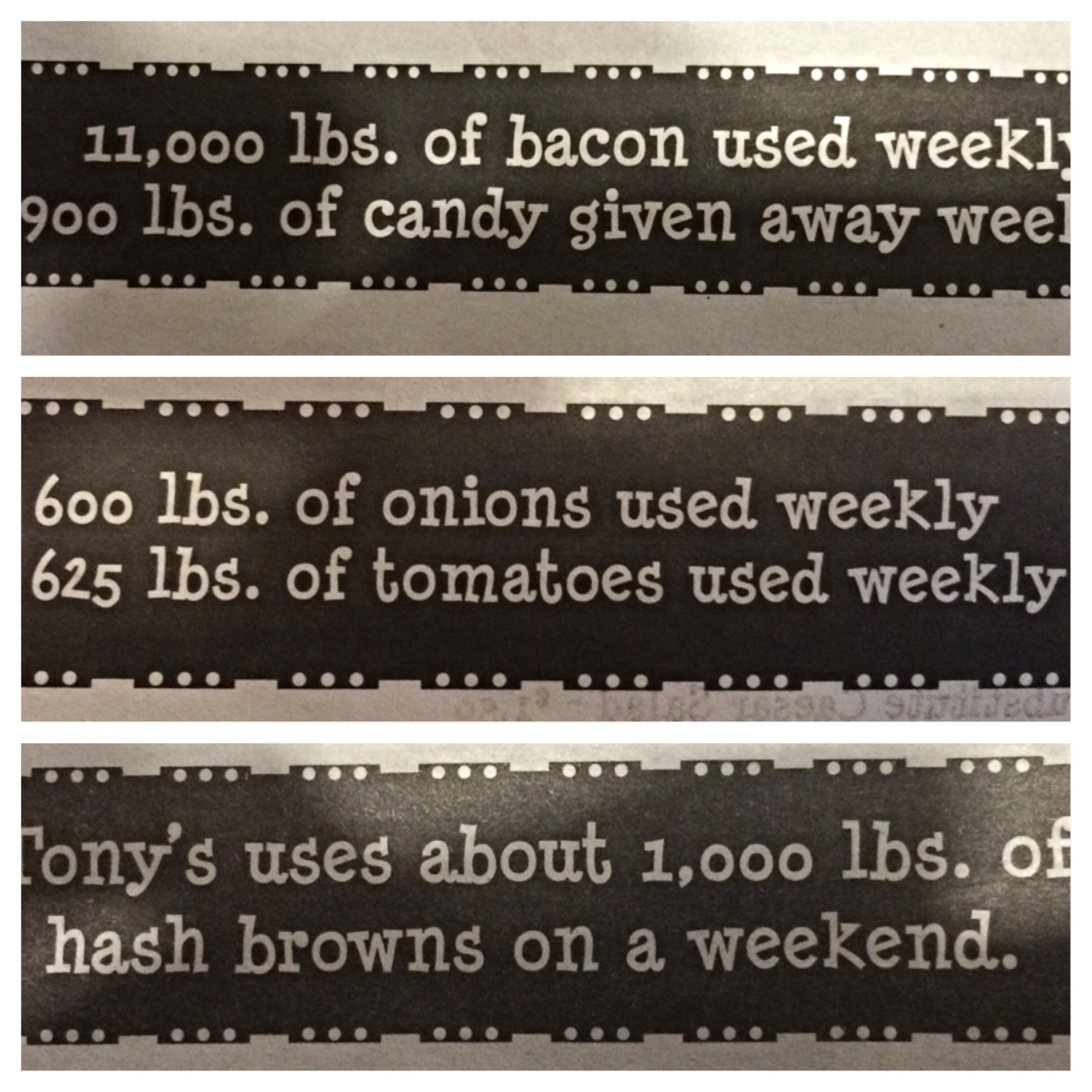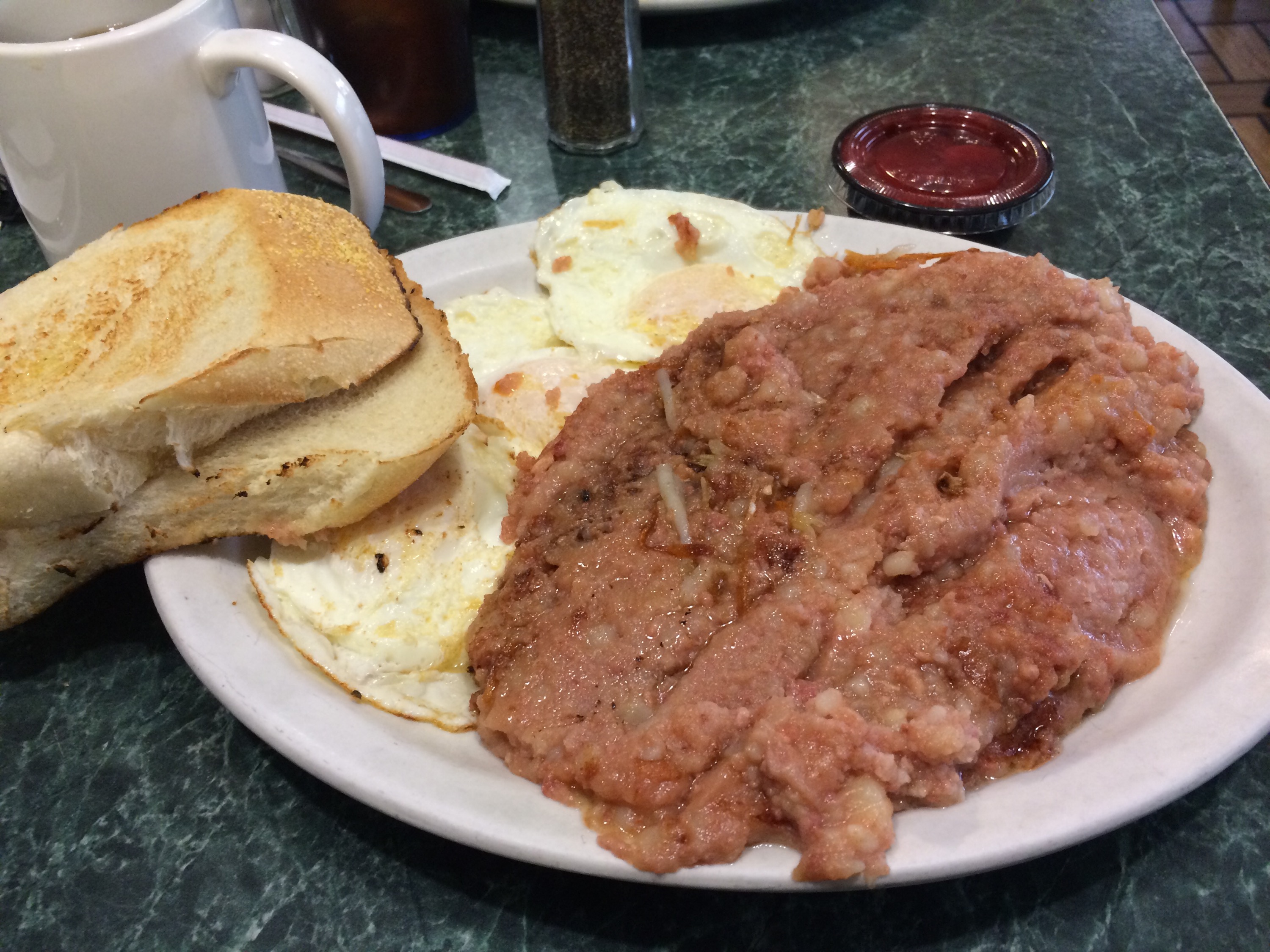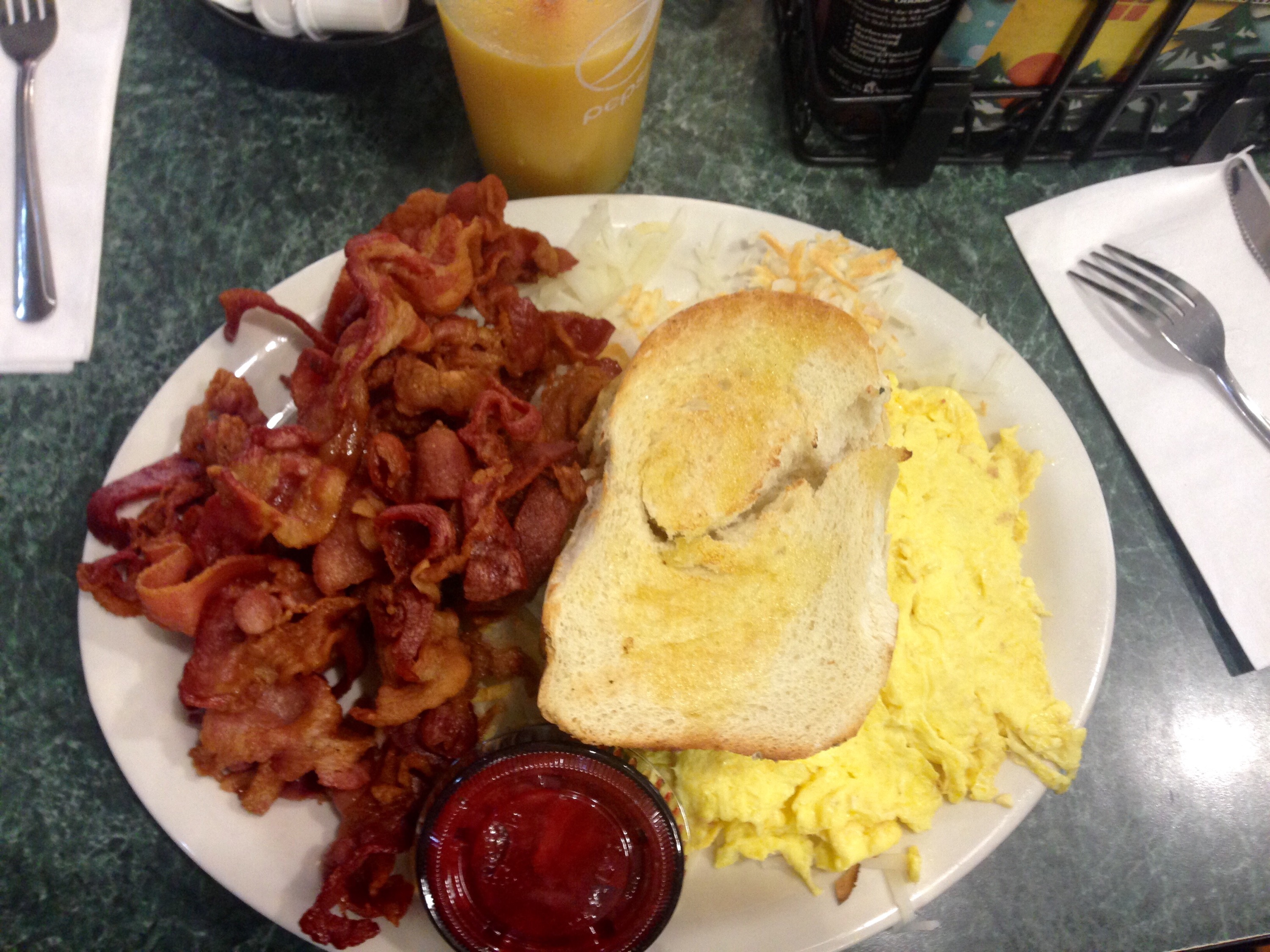 It's hard to stay awake after a meal like that but we started to see snow soon after we left the cafe and that's one of the reasons I came so I was glad to see that.
We finally made it to "camp", it wasn't exactly roughing it. We had a nice little cabin to ourselves and the owners Mark and his wife Mindy were as welcoming as any host I've ever stayed with. It's a rare occasion to find people that will welcome strangers into their home and onto their hunting area but these folks did and I'm grateful for it.
Mark said anything here is yours to use as you would like and that included snow mobiles, four wheelers, guns, bows, just about anything a teenage boy would want and you could see the smile on Alex's face looking at all these toys.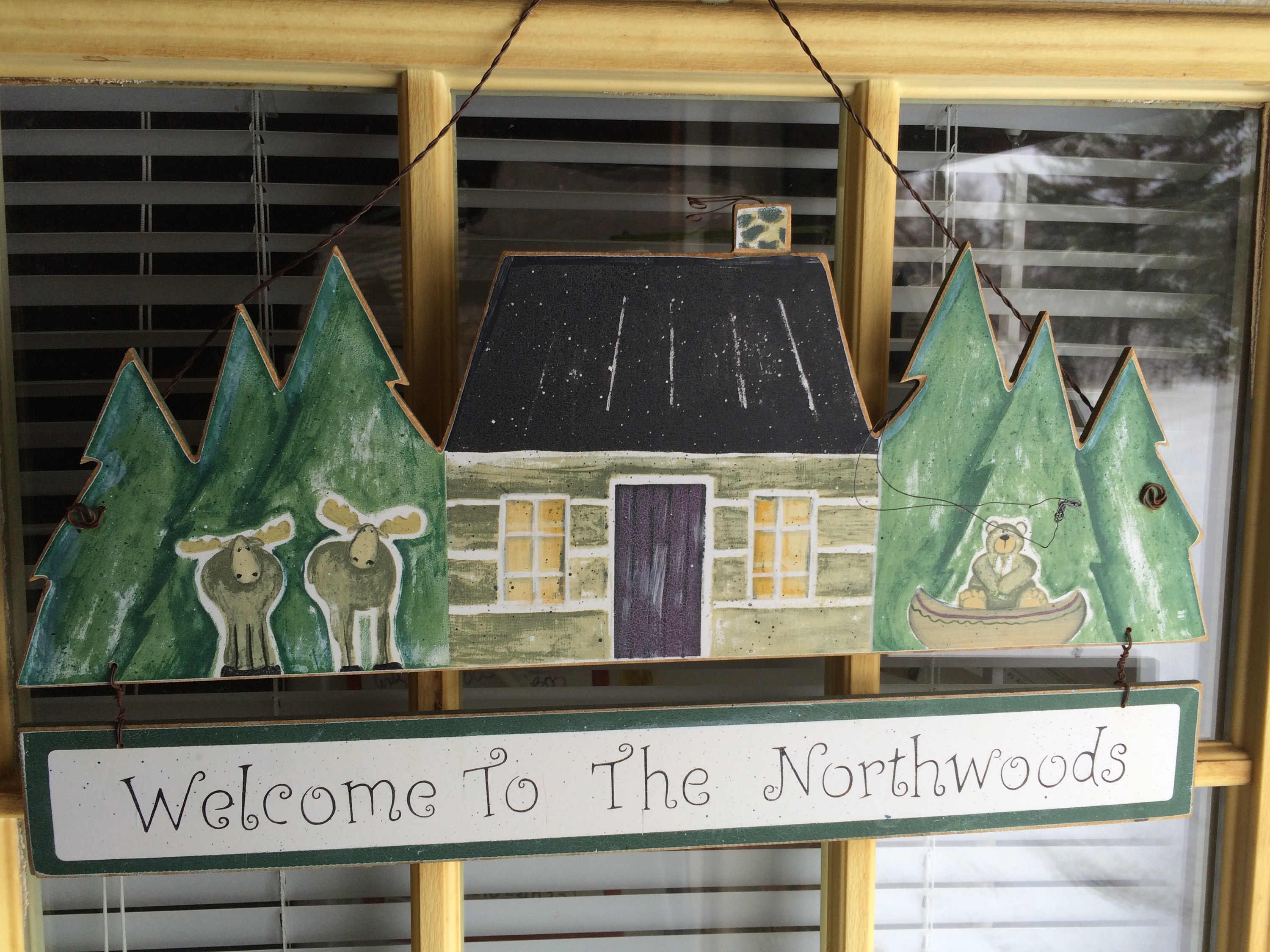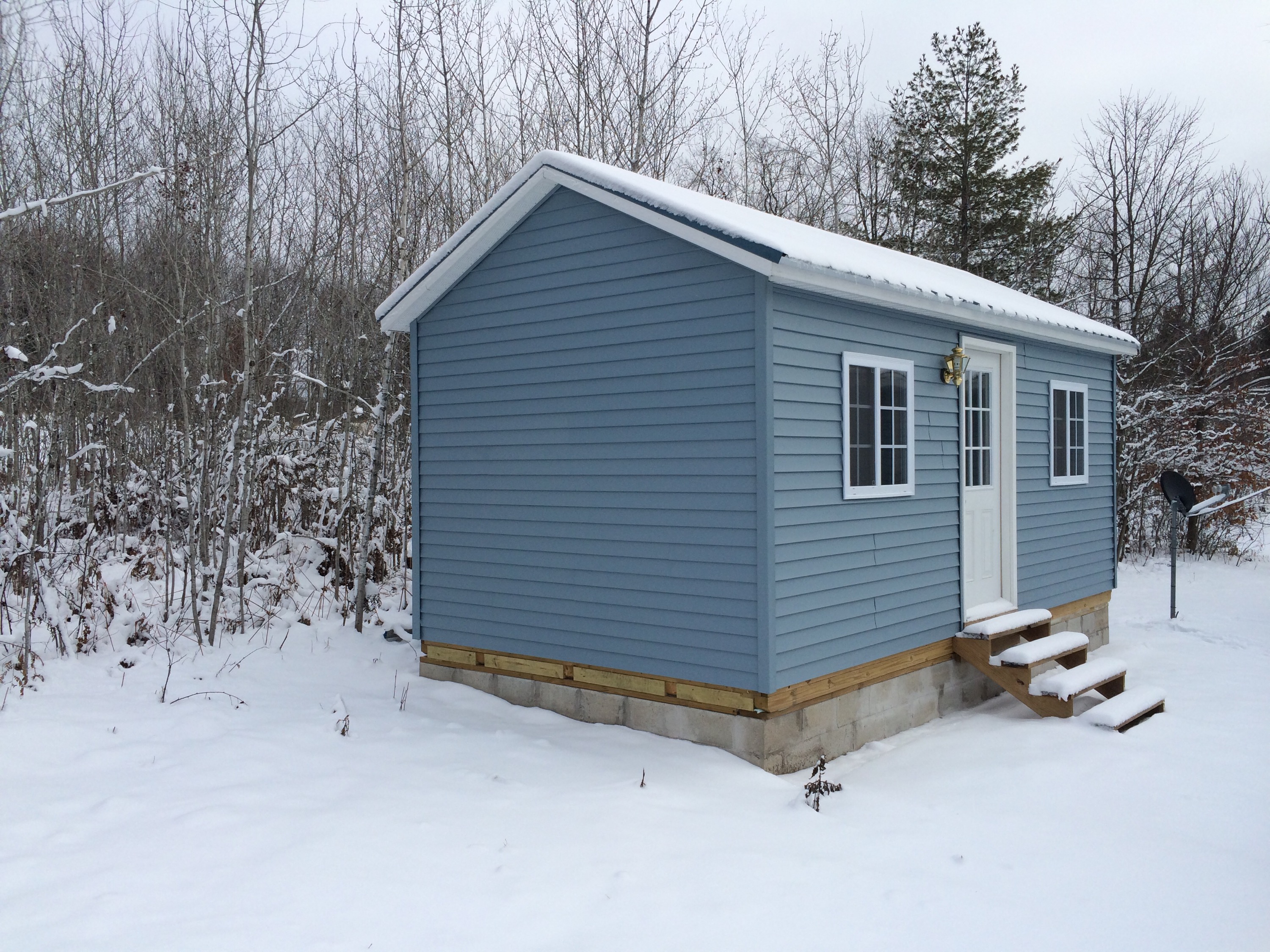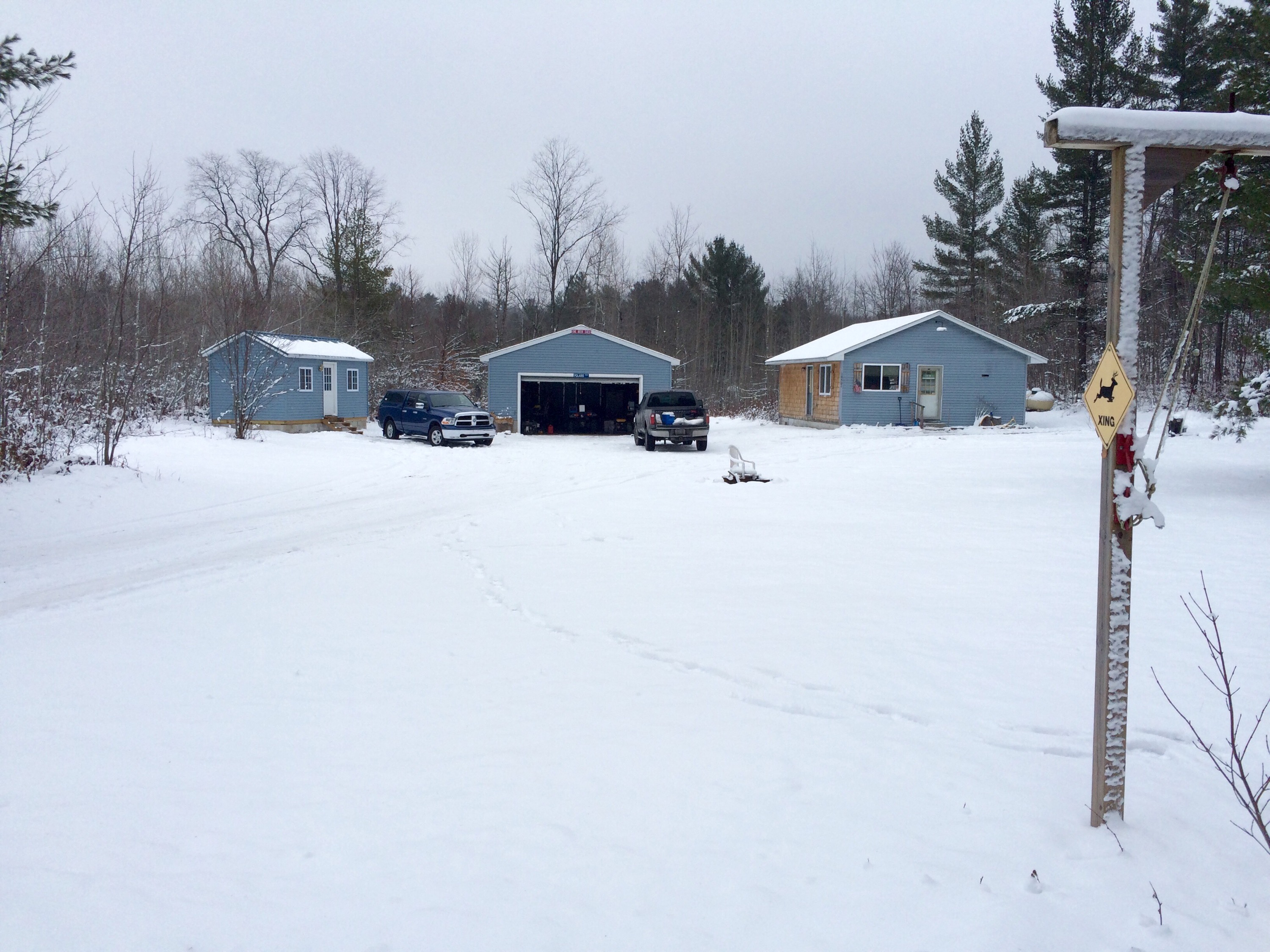 The snow was great but there wasn't as much as I hoped for. Our first evening out Danny got a real nice doe but Alex and I didn't see a single deer, which would be the norm for us for the next four days. Sometimes it just don't work out but that's alright, it's hunting after all.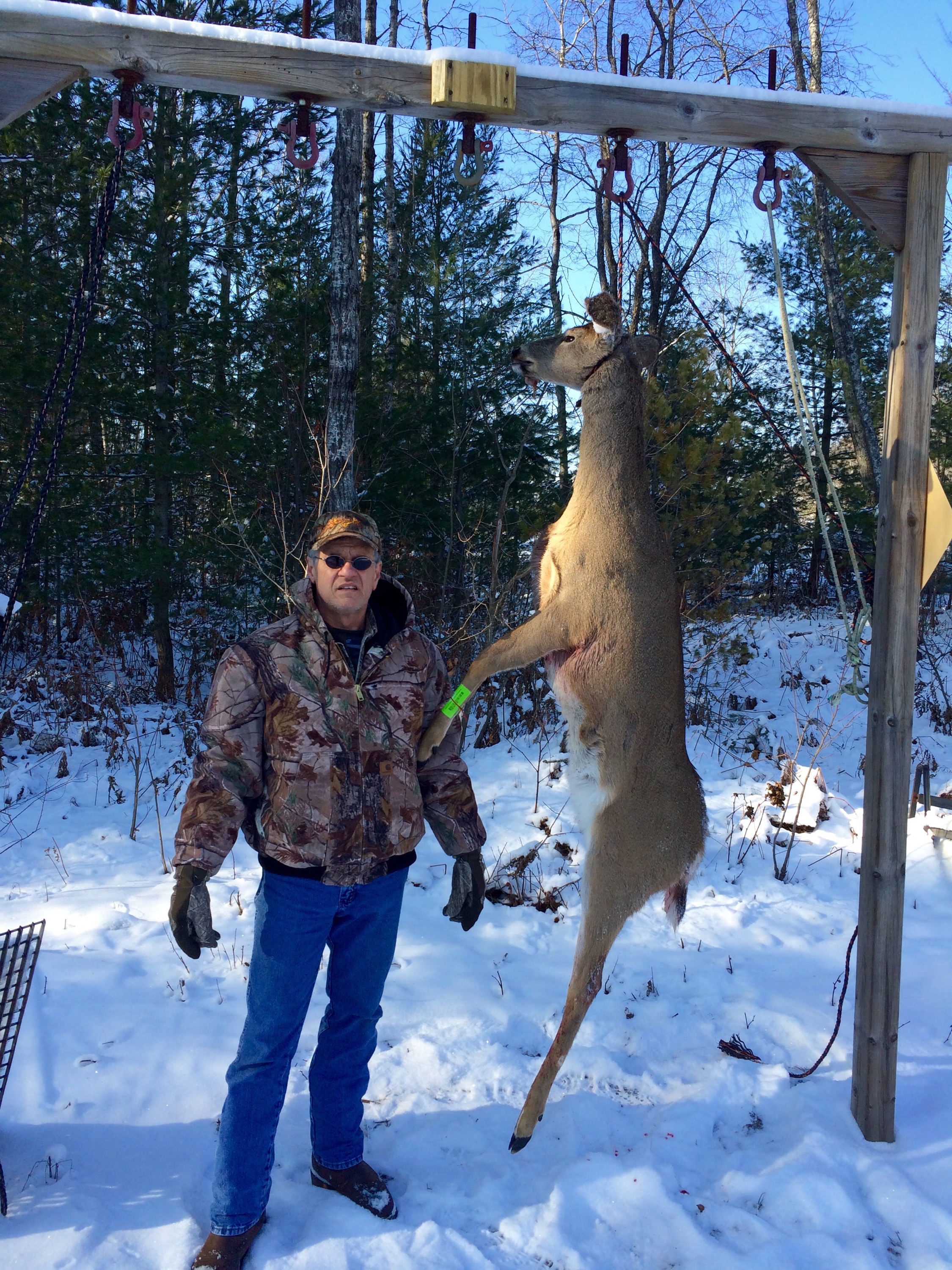 Marks wife is a great cook and fed us two big home cooked meals a day with plenty snacks between if needed. I don't mean sandwiches either, we had deer chili, smoked tenderloin, pancakes, French toast, eggs sausage, pies, I can't even name it all. It was a wonderful four days of meals and I gained weight no doubt.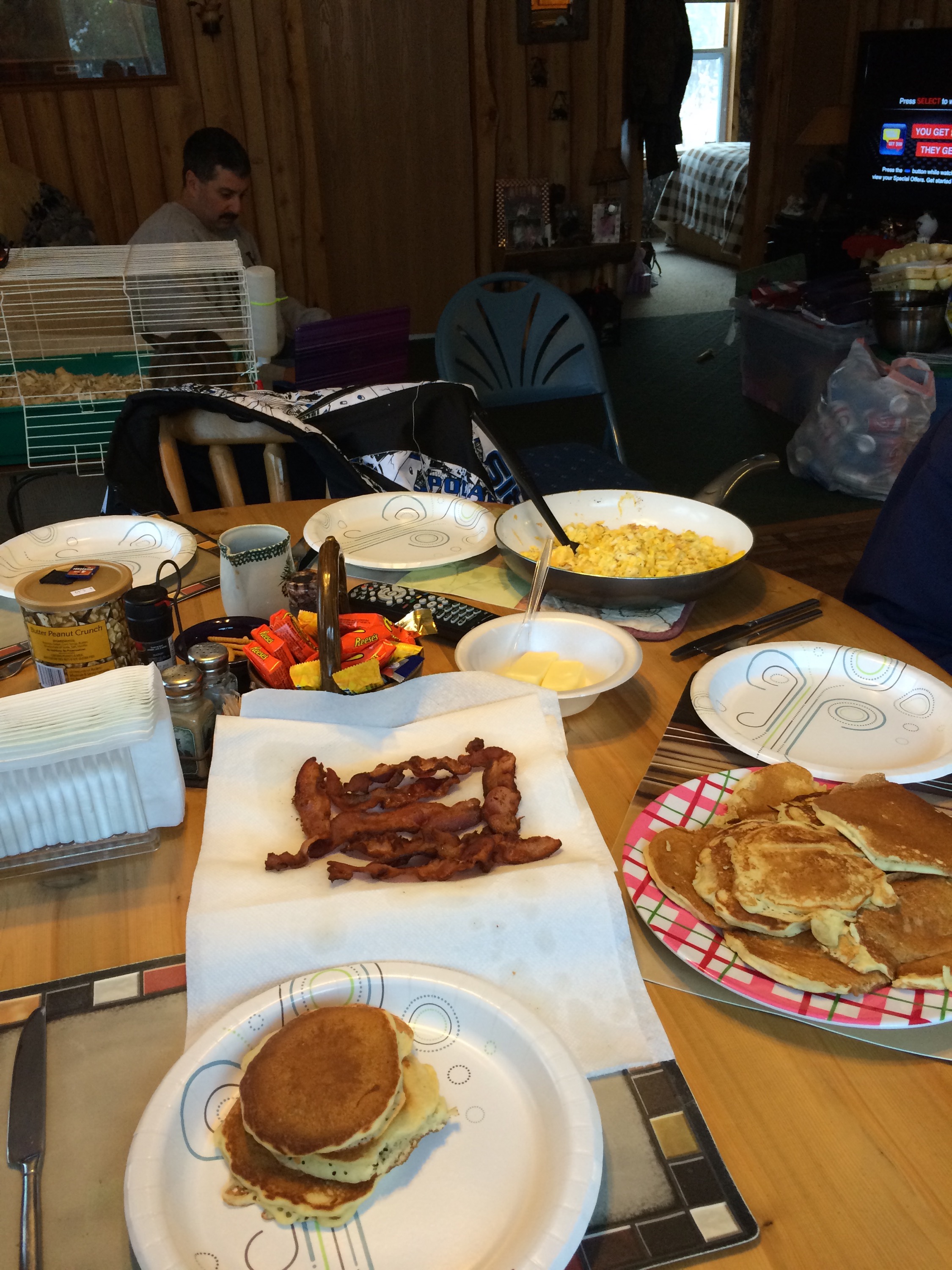 We sat for hours each morning and evening but it just wasn't meant to be. I put out every bait we could think of to try to entice them out in the daylight but that didn't work either. It was cool to put bait out on the sled. I just threw a bale of alfalfa on the sled and drug it around putting squares out at each stand. Alex did what he usually does and found a way to get out of it.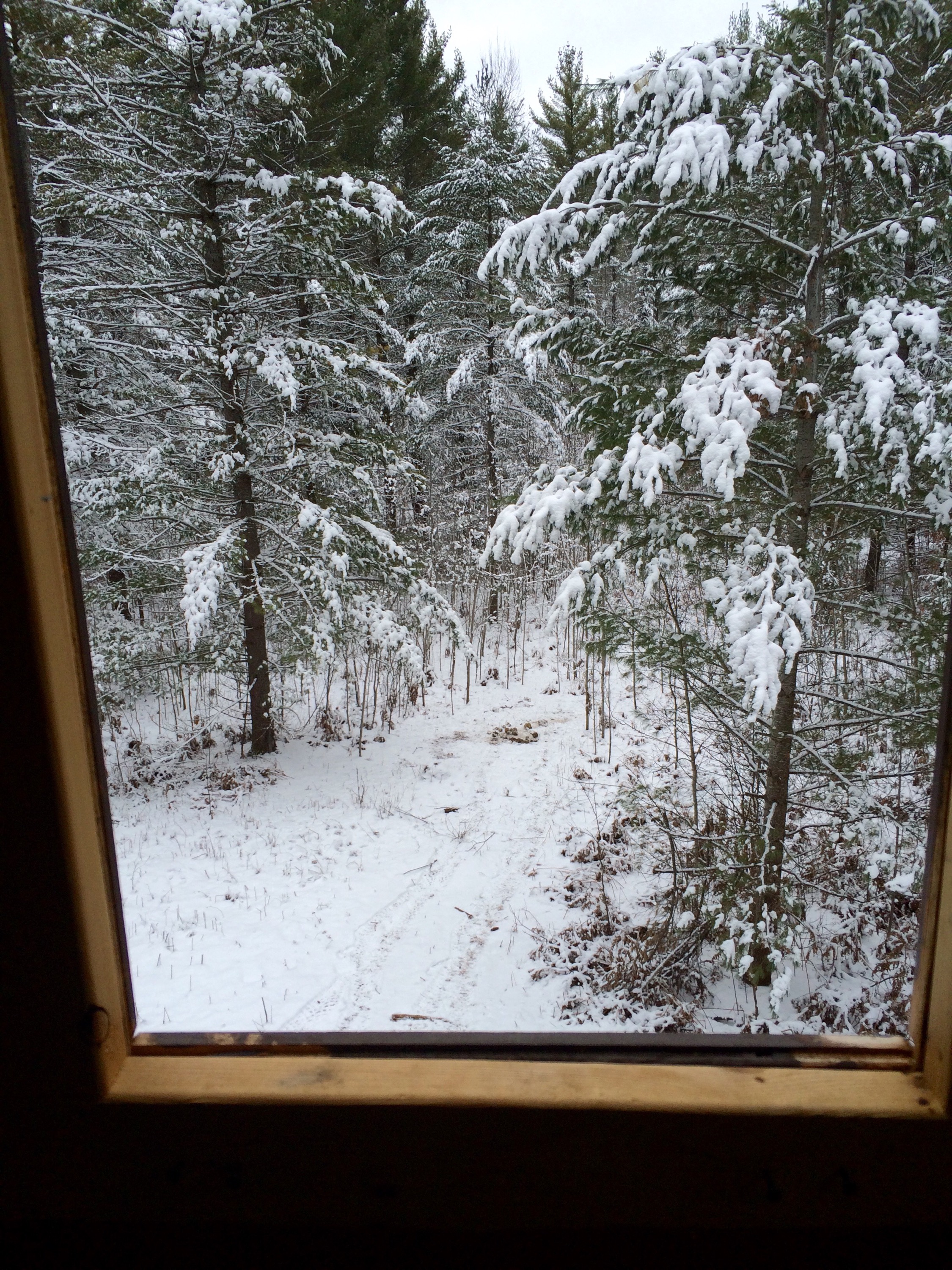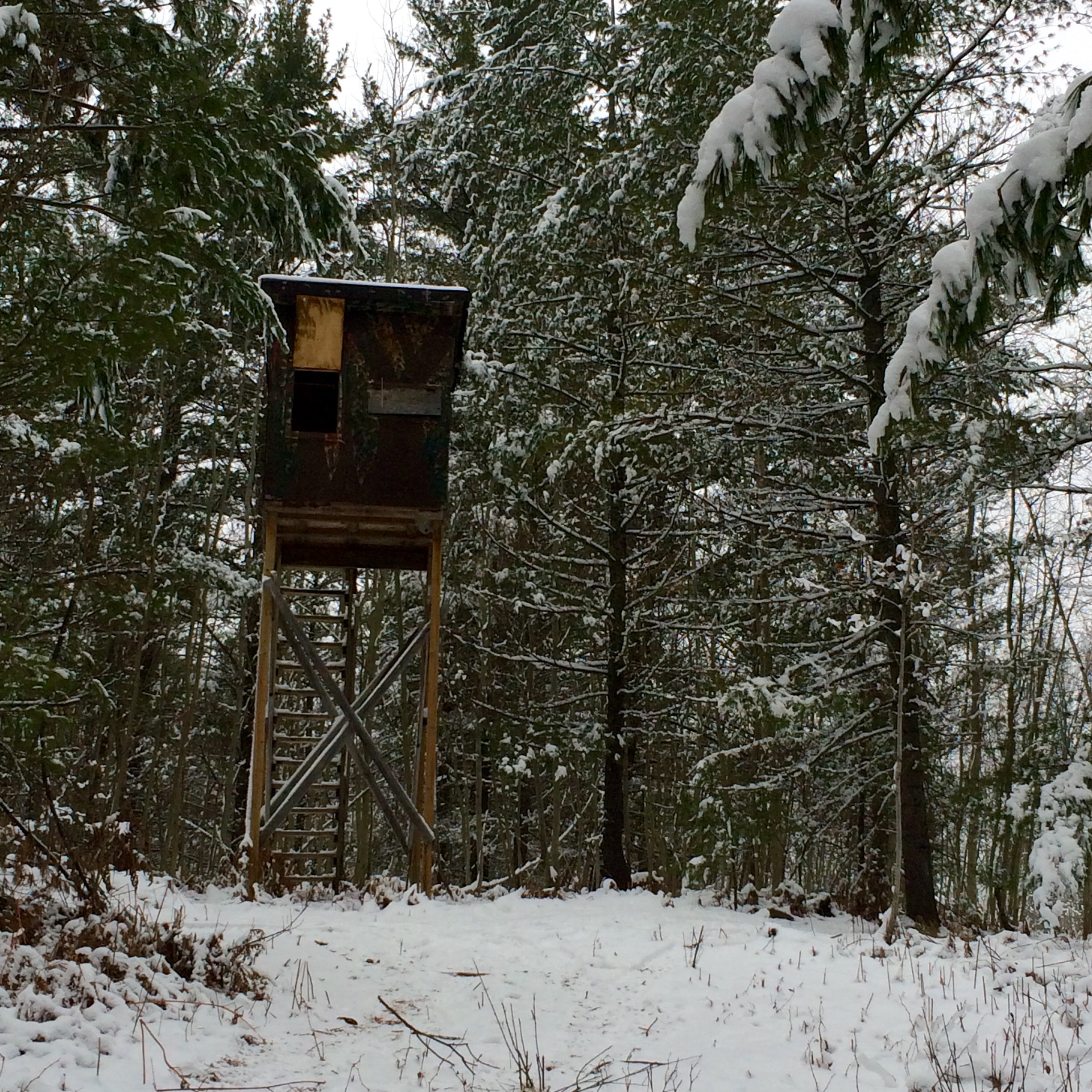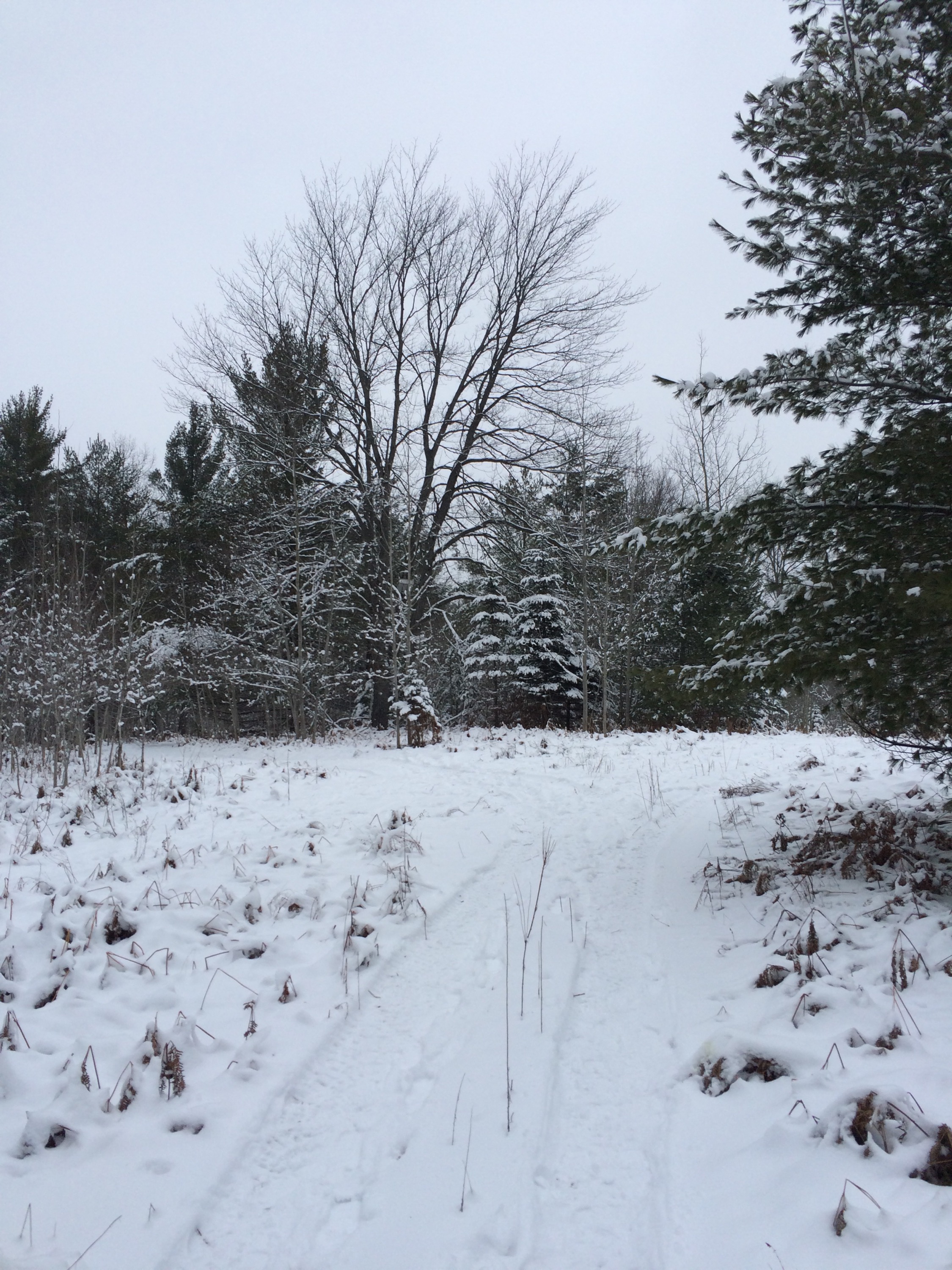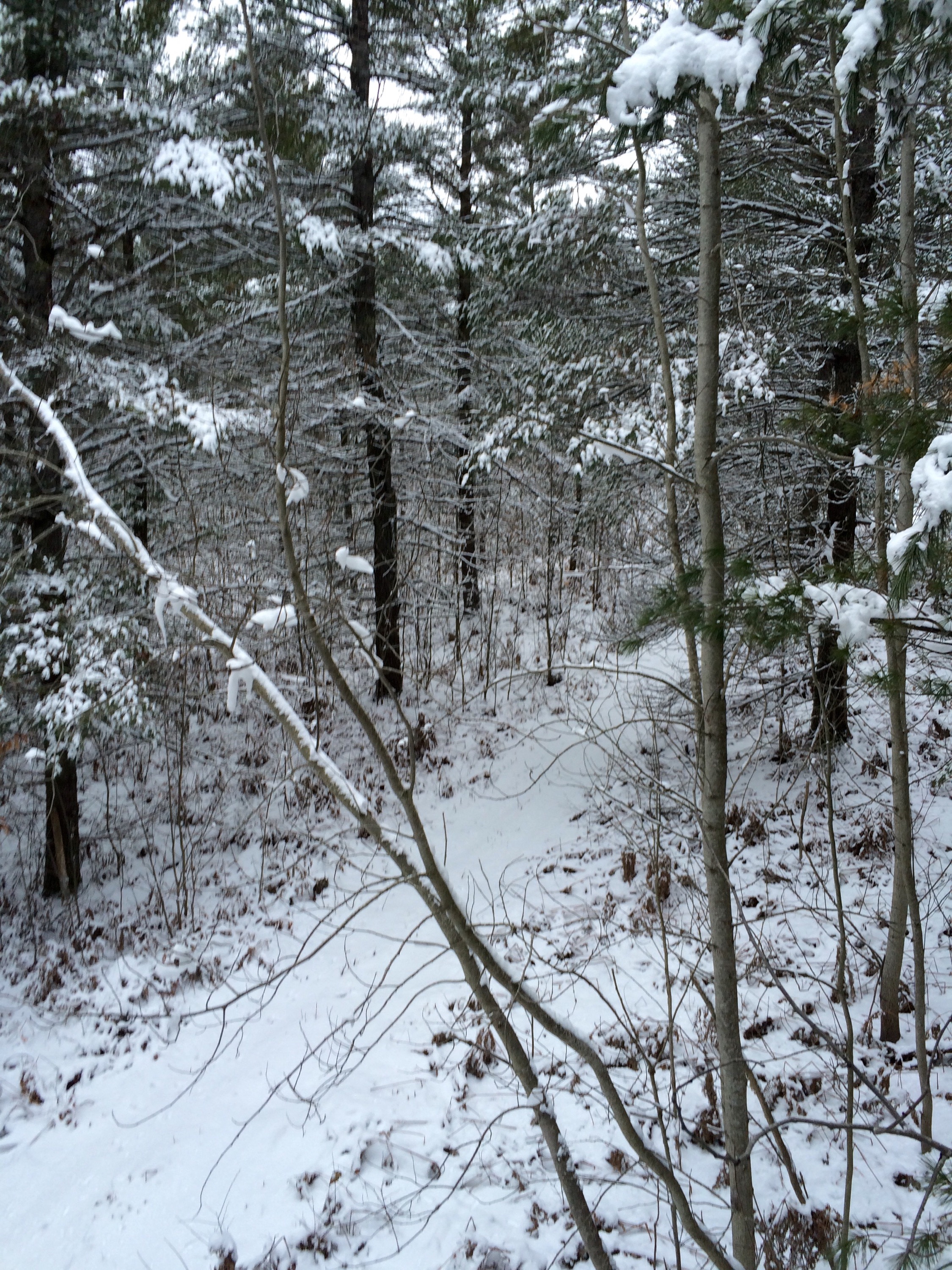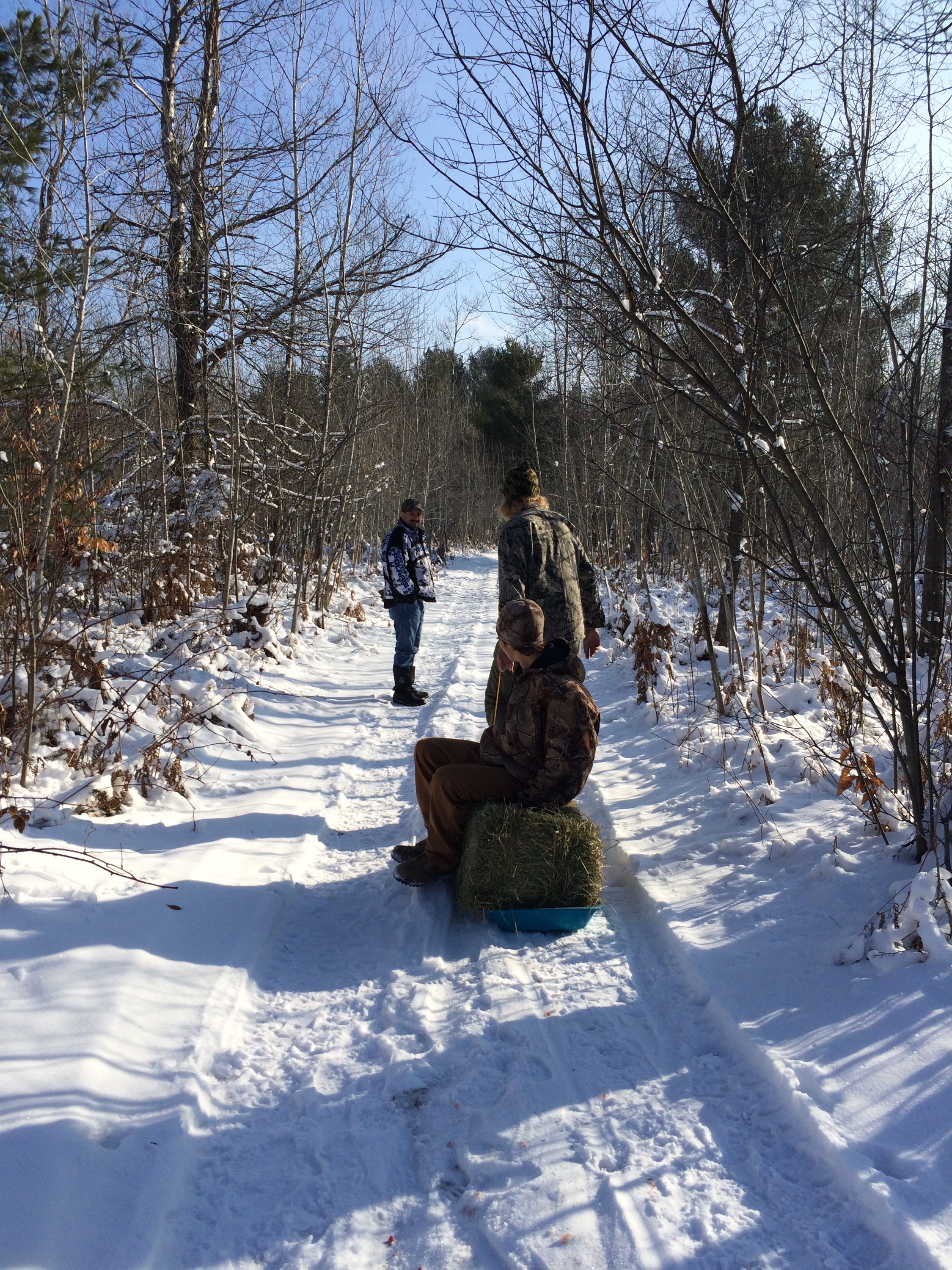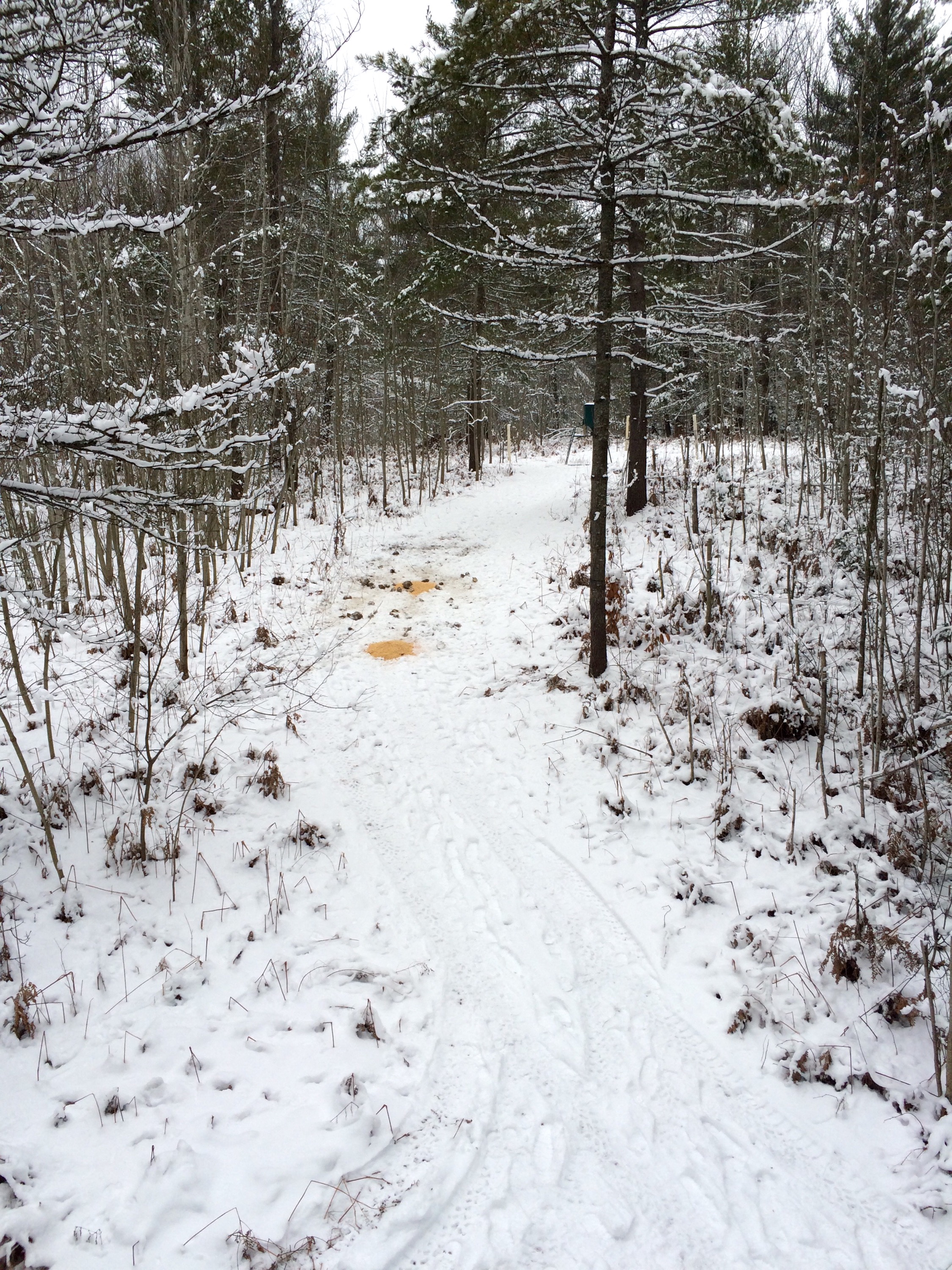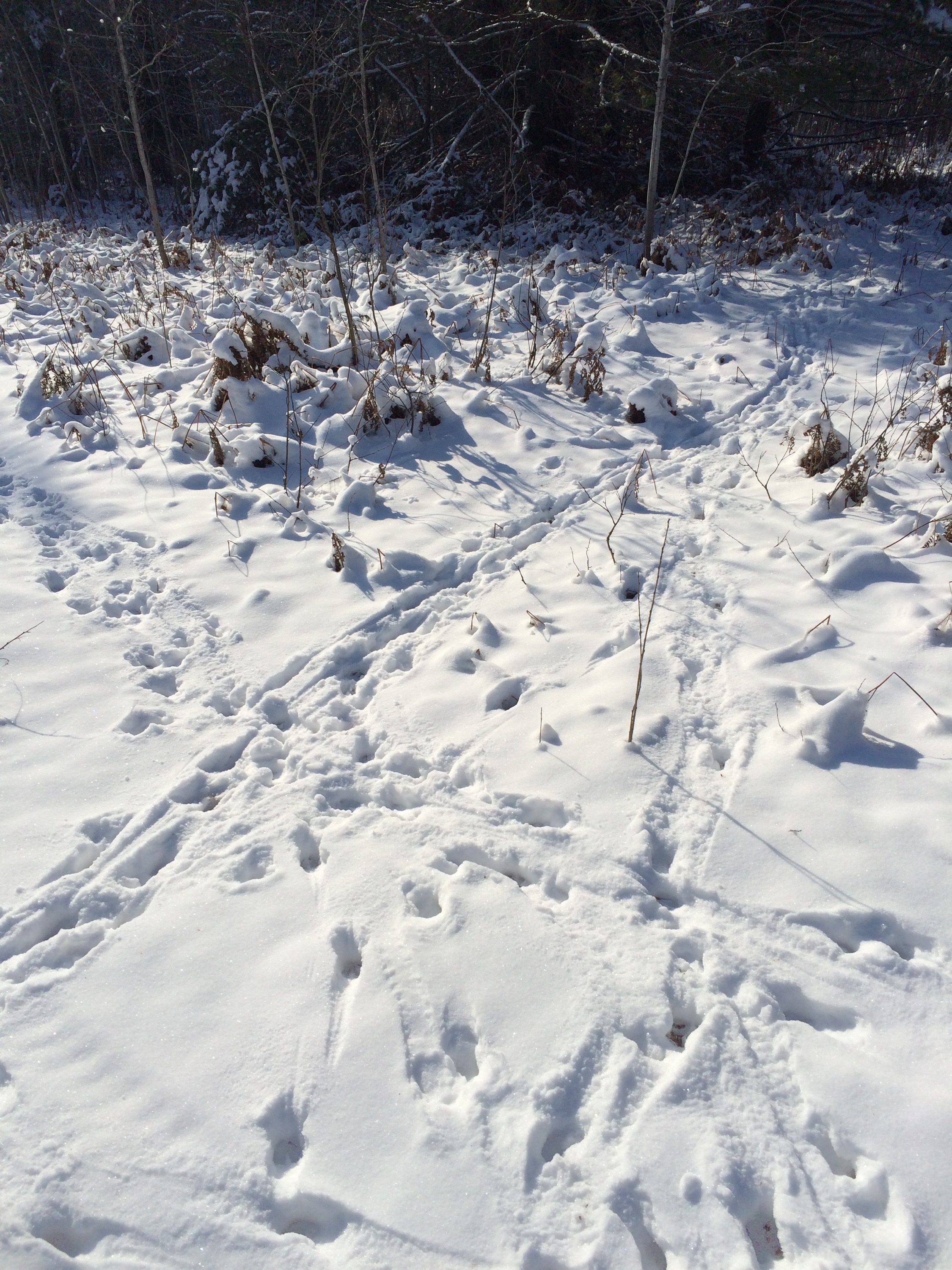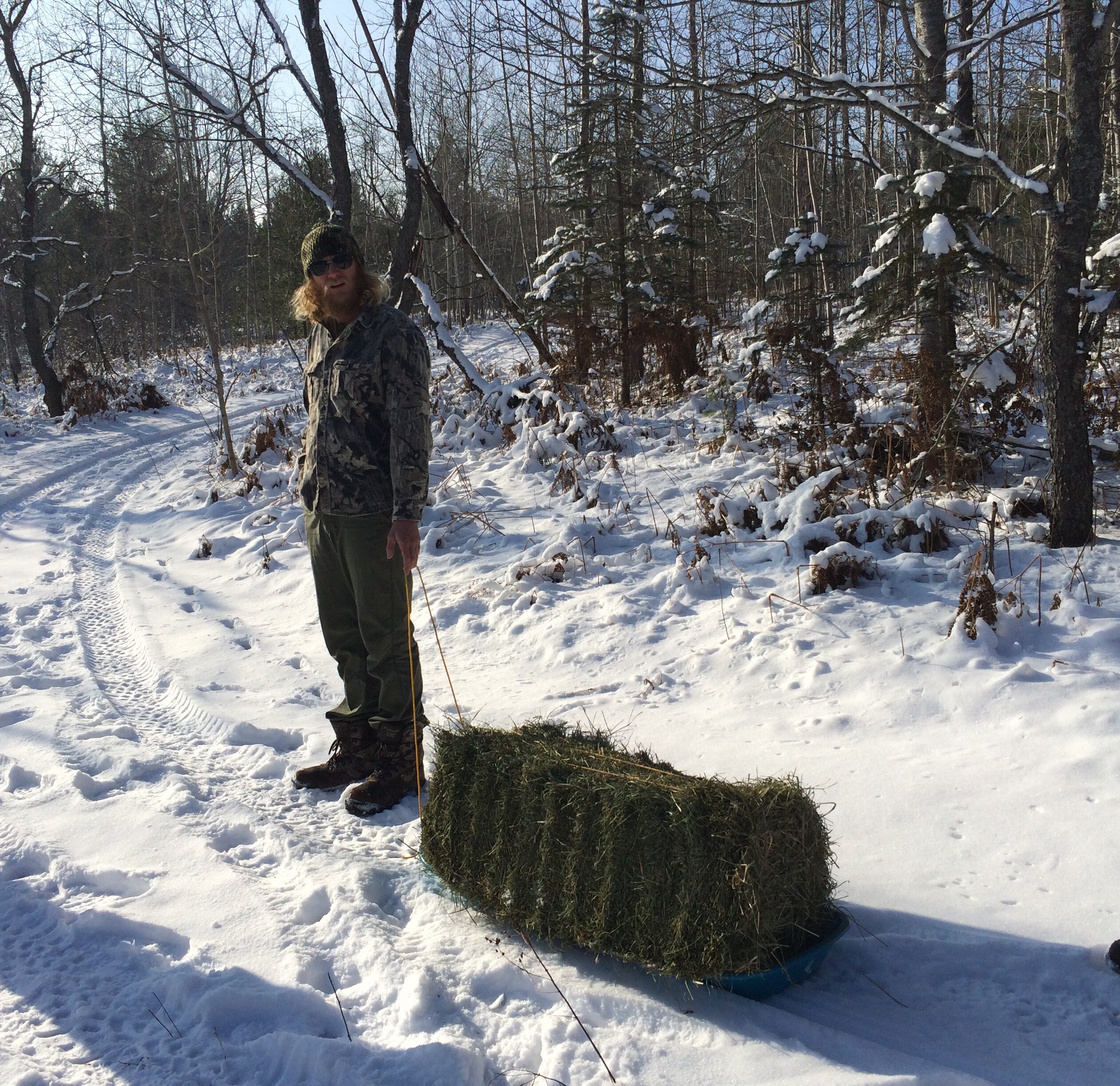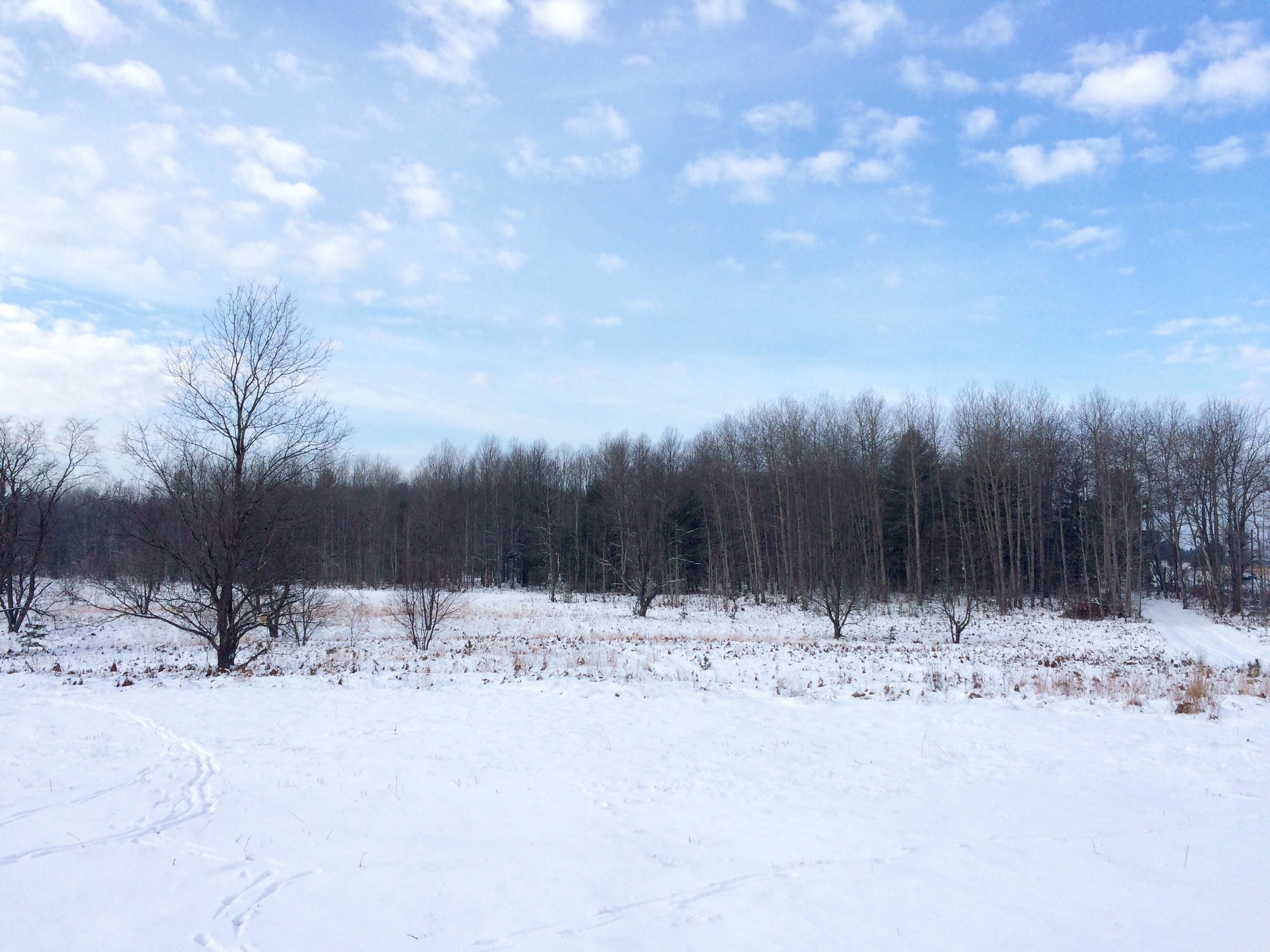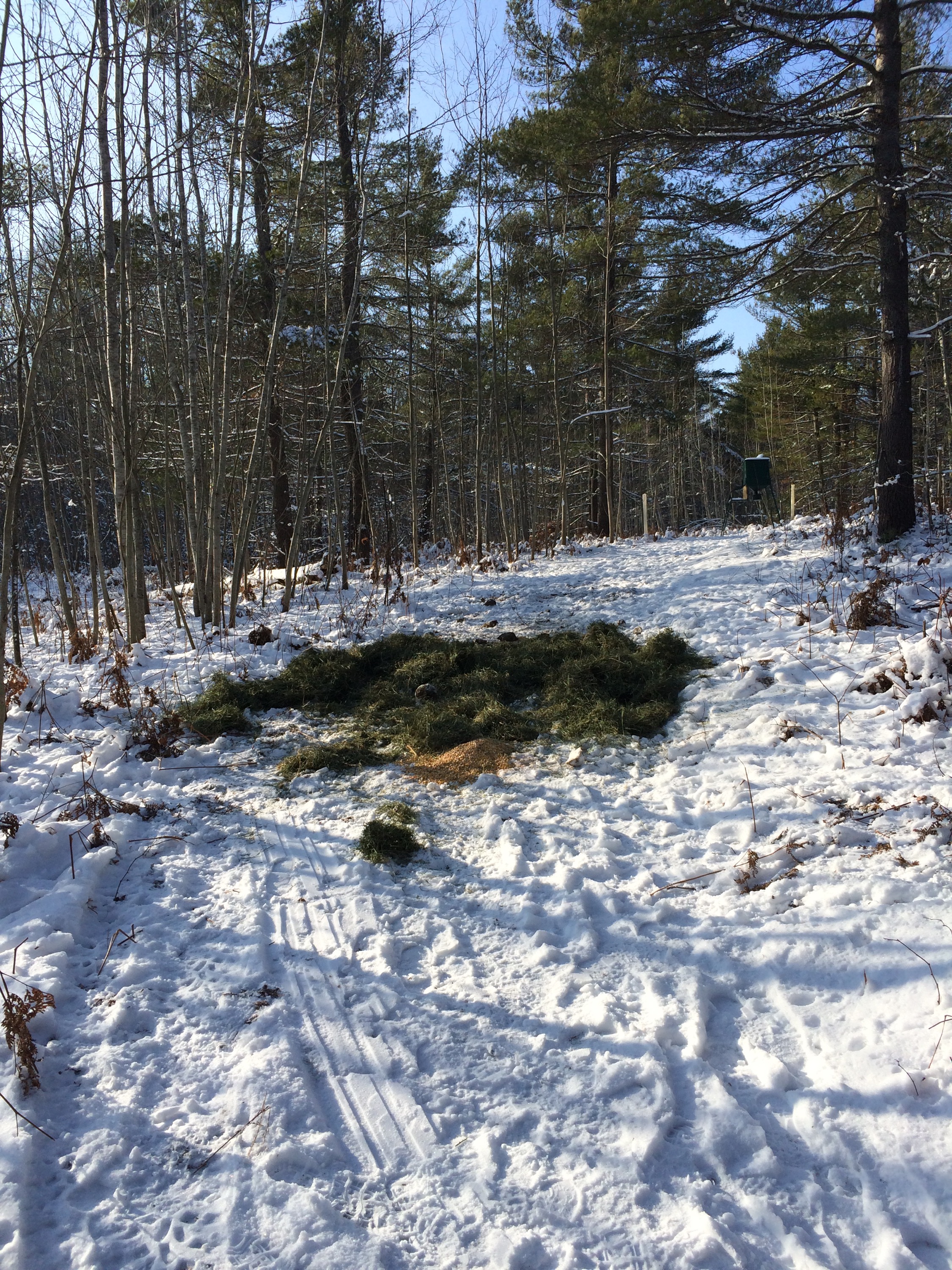 I did have some grouse come by one evening and I had to do a quick google search on the legalities of hunting them and turns out we are good to go but I missed. Actually I got some feathers but no bird, just a few feathers stuck to the snow and my arrow. I tried again over the next couple days but turns out grouse are not easy to hit with a bow.
Mark said hey there's no deer let's pull out the snow mobiles and raise hell on them then. A few weeks back I told my brother about the chance of us riding snow mobiles and his first question was, "do you know how to work on a snow mobile" I said no but I'm sure I'll learn since Alex can break a steel ball by just touching it. We didn't even get the first one out of the drive way and had to try another machine.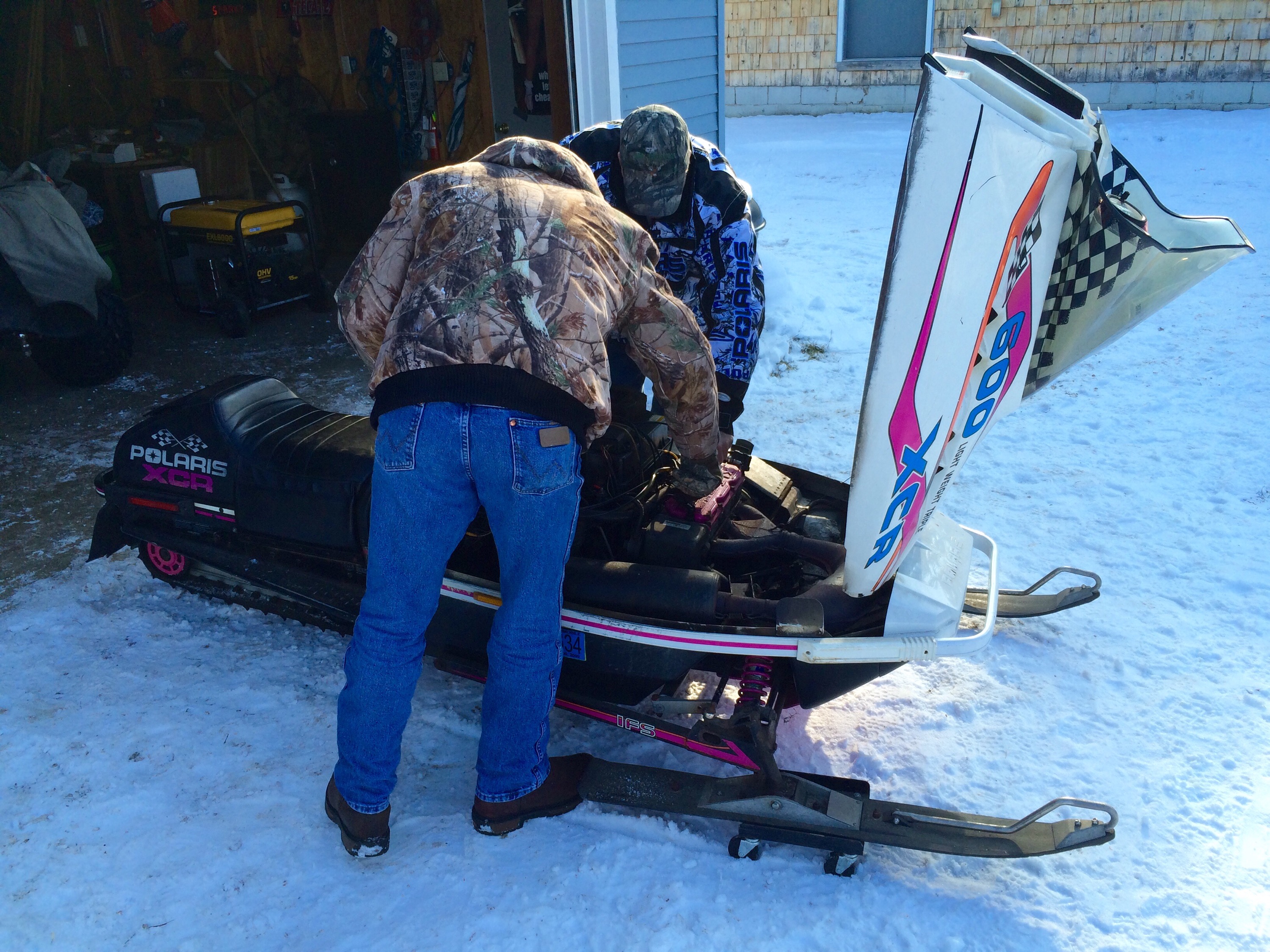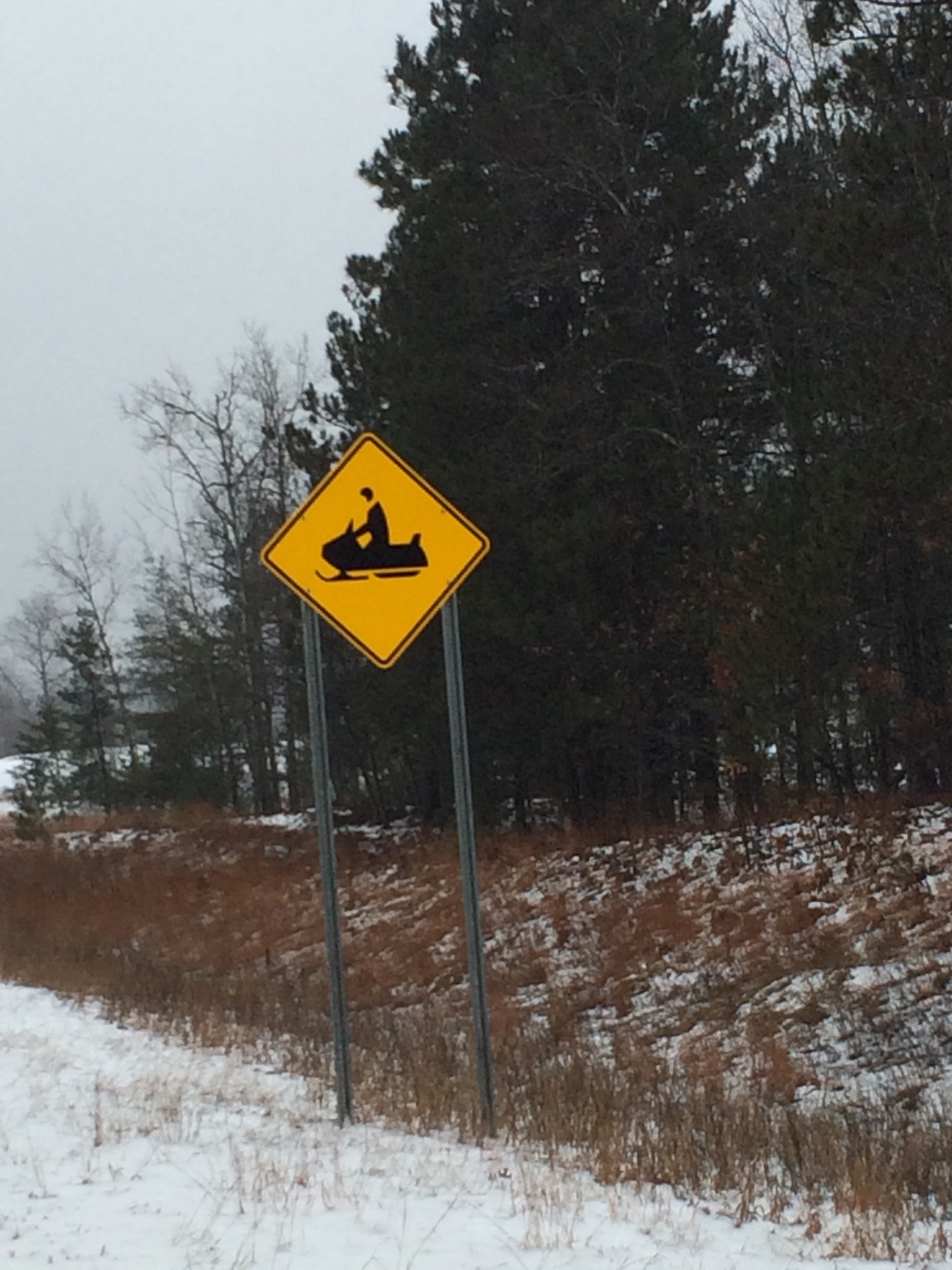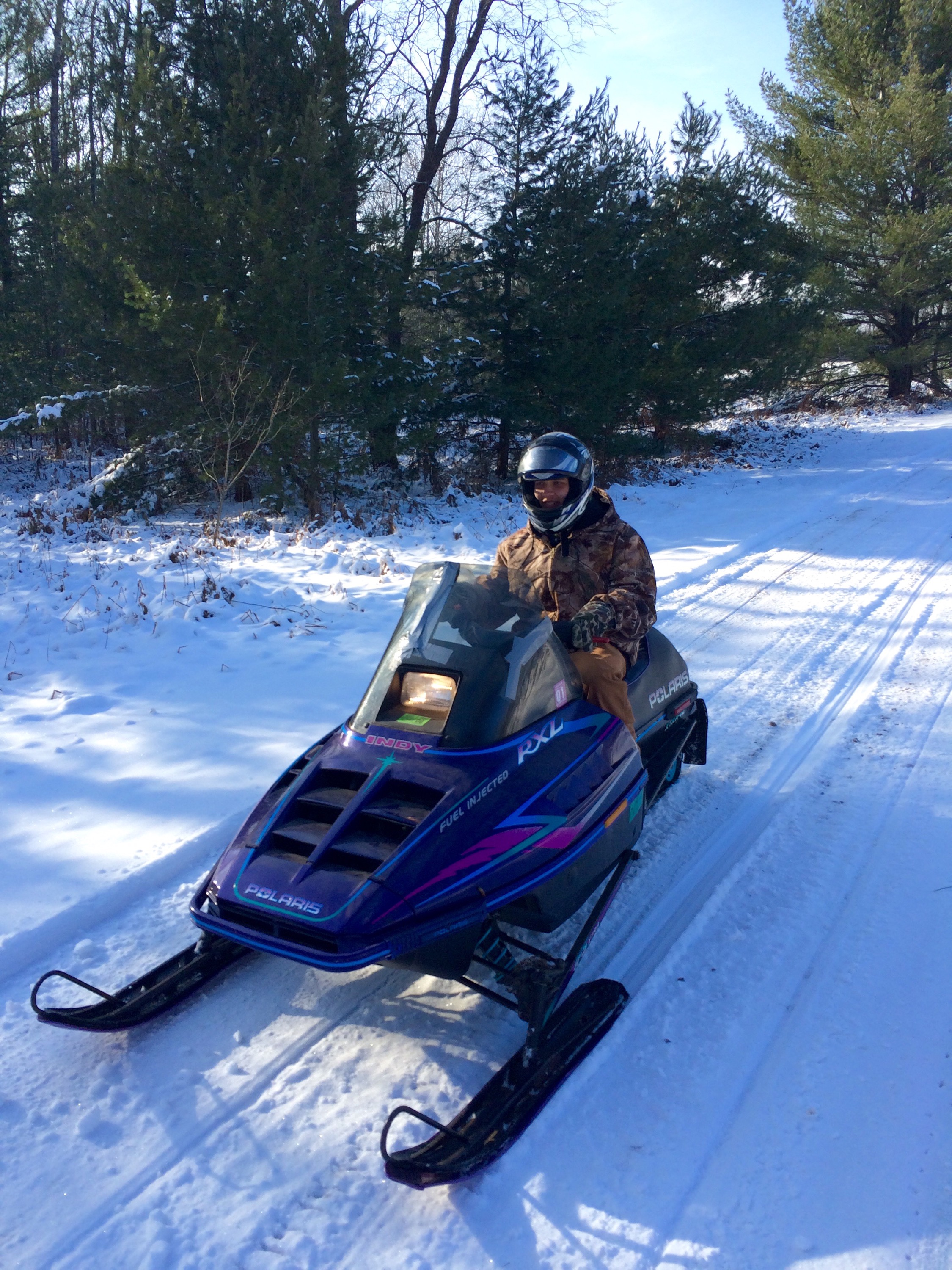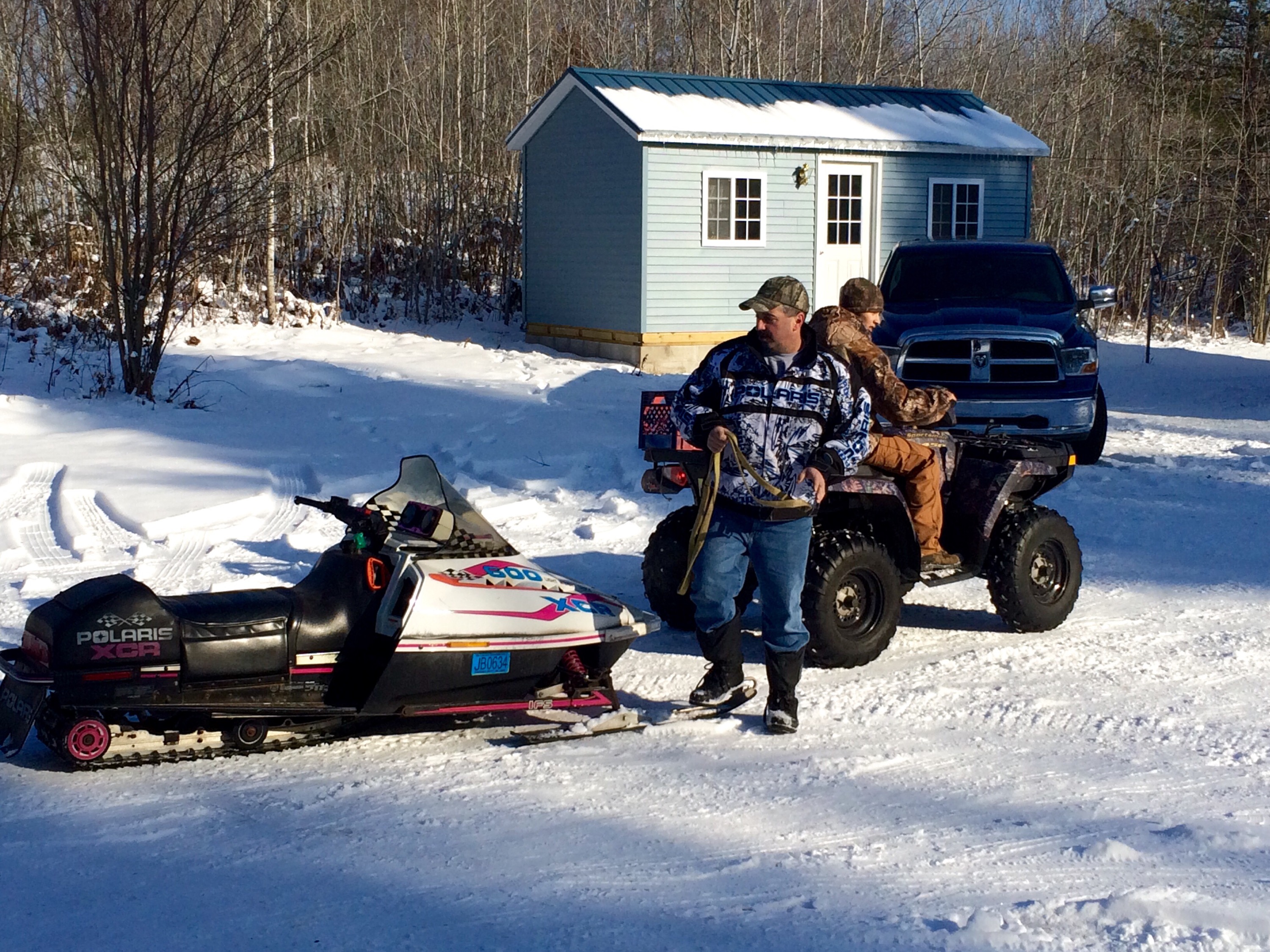 These things are faster than I thought and I could see me doing some damage to something or somebody if I was turned lose in a big enough area.
I hated to do it but we had to go back to Detroit and leave the snowy north woods behind. I never made it all the way to the upper peninsula but I will one day, I really want to see it in the winter. Why not stop at one more cafe on the way, I mean I've only eaten enough food in the last week to keep a small army alive for a month?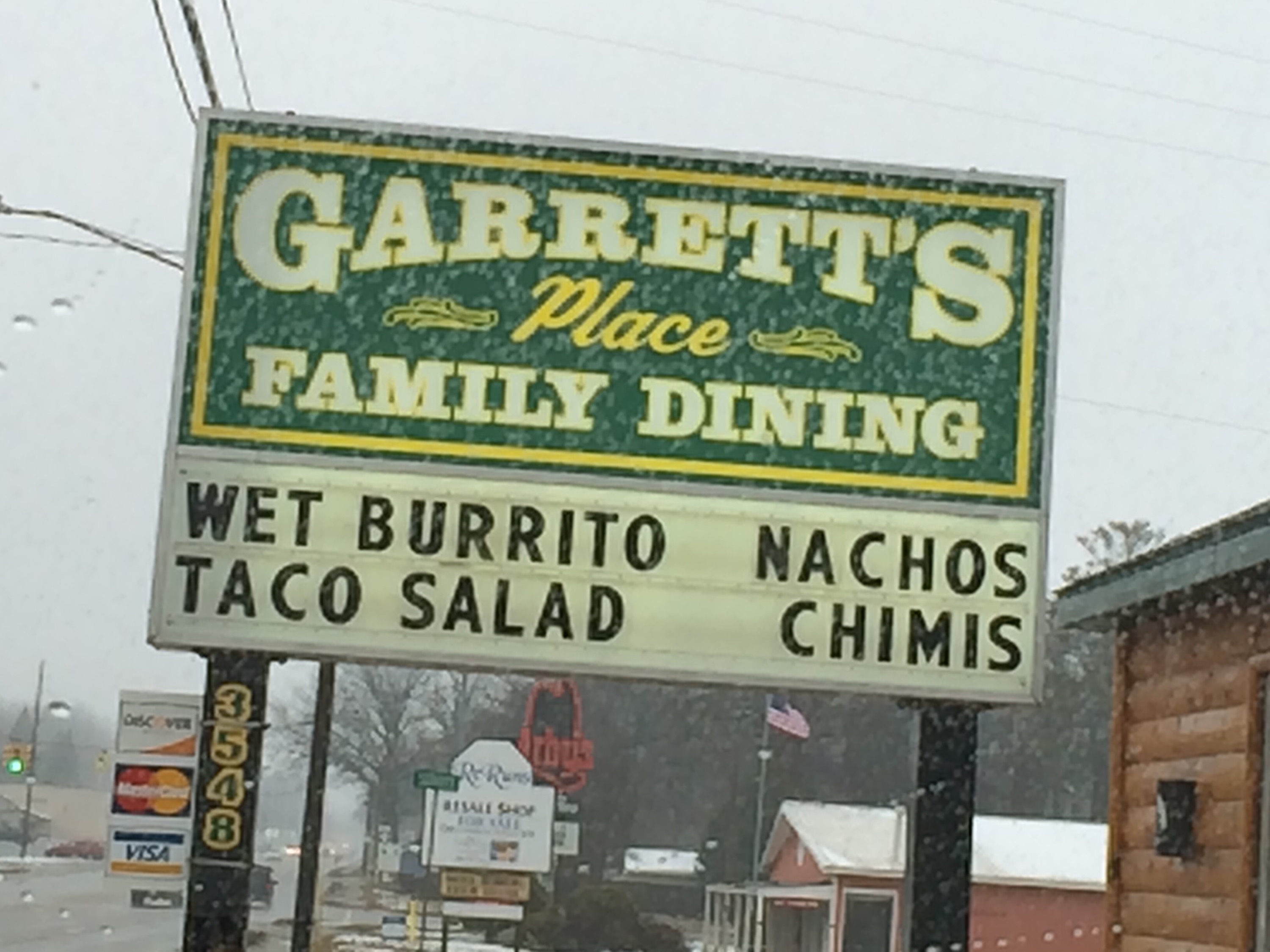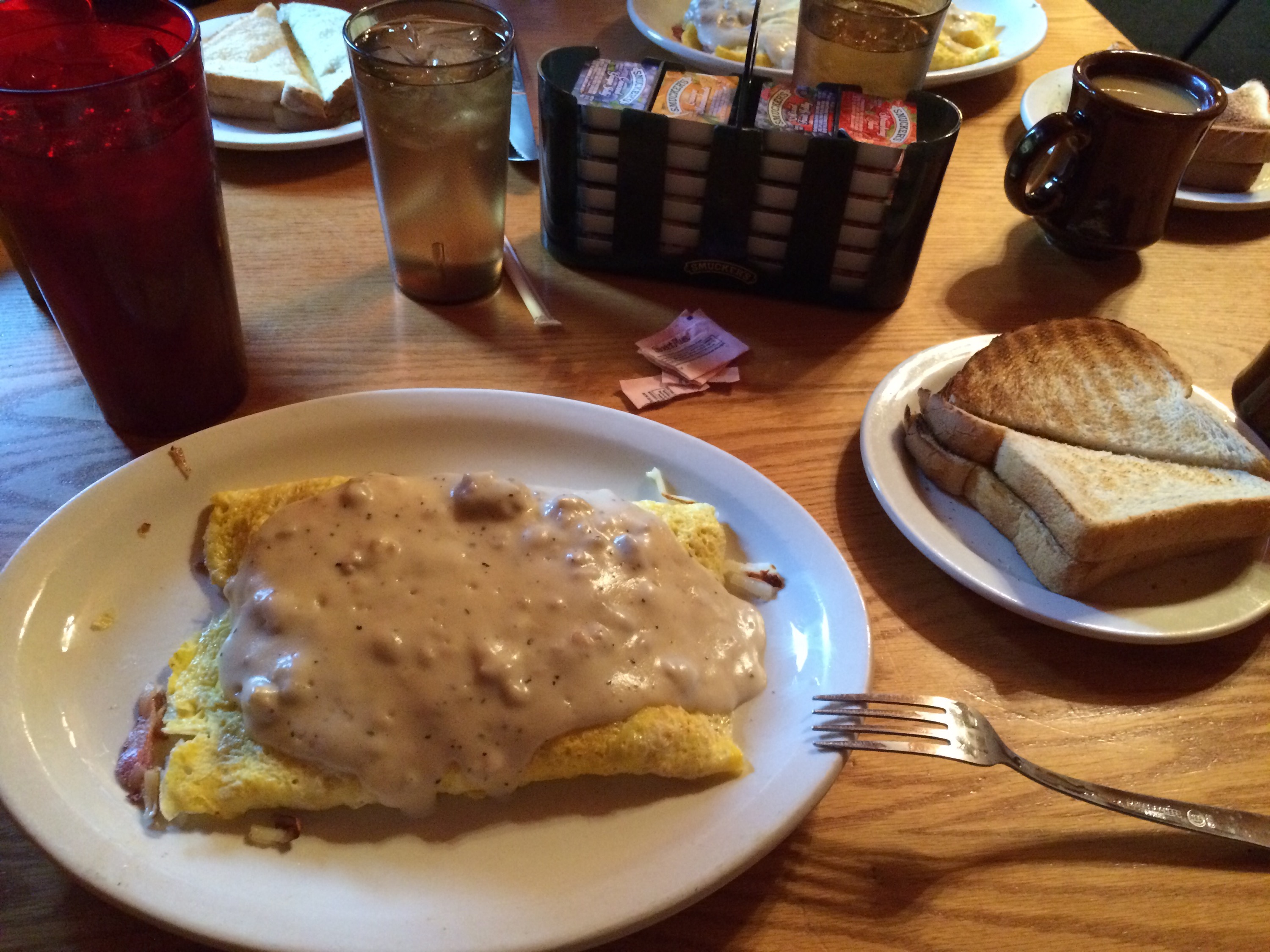 By the way a wet burrito is what I call a chilada, I asked the waitress. I think they should just call it a chilada because wet burrito does not sound appetizing at all. It looked great, a giant burrito covered in red enchilada sauce. I had Garret's omelette which is every kind of breakfast meat with hash browns inside and gravy on top. Would you expect anything less from me?
We had to go back to Detroit for some ice skating the next day so I walked around and took a few more pictures of the town. I think the people were confused by me. I told Mary Ann they must have thought I was a homeless guy that had a good Christmas because I was wearing new clothes but looked like I may sleep under a bridge on occasions too.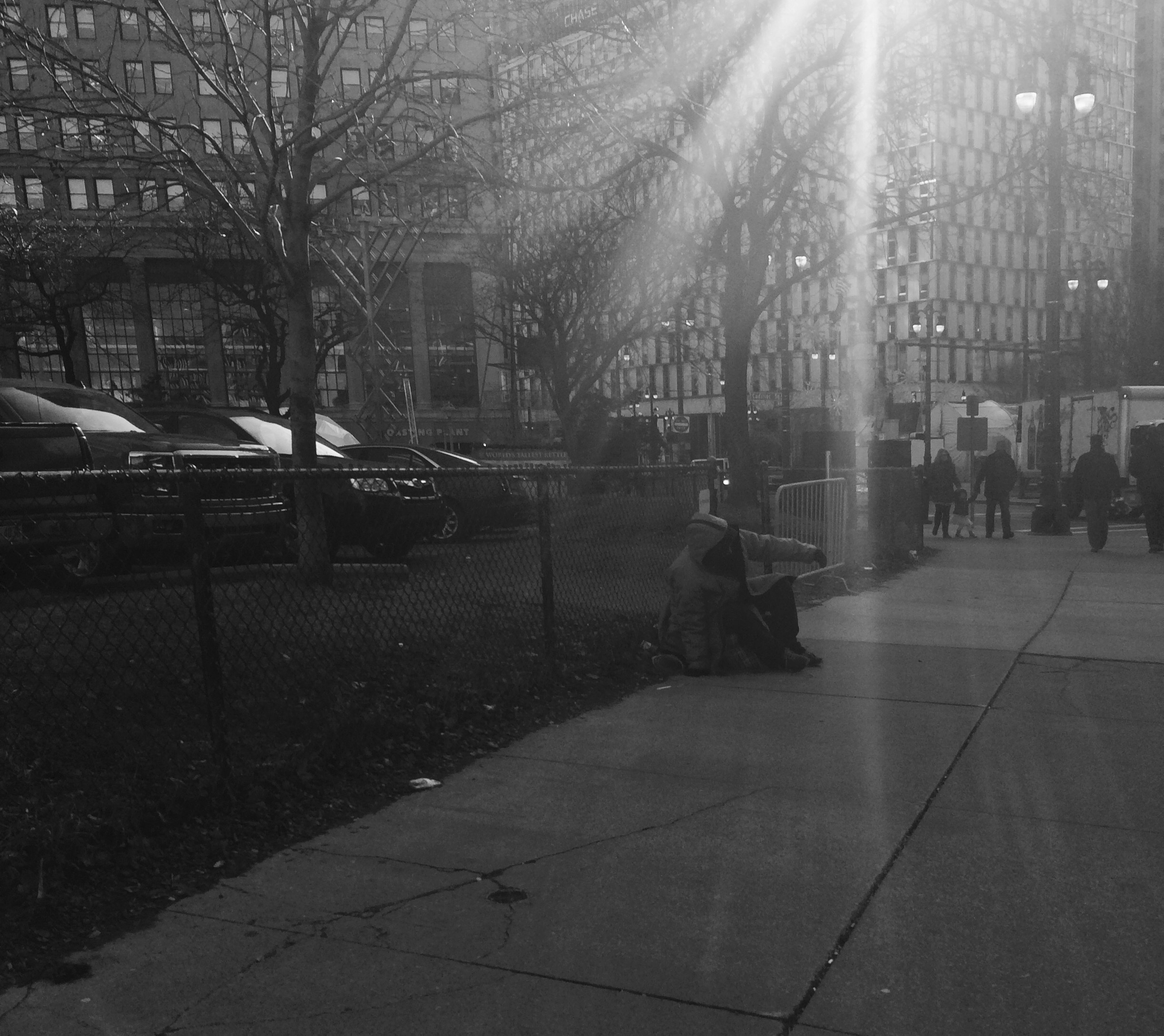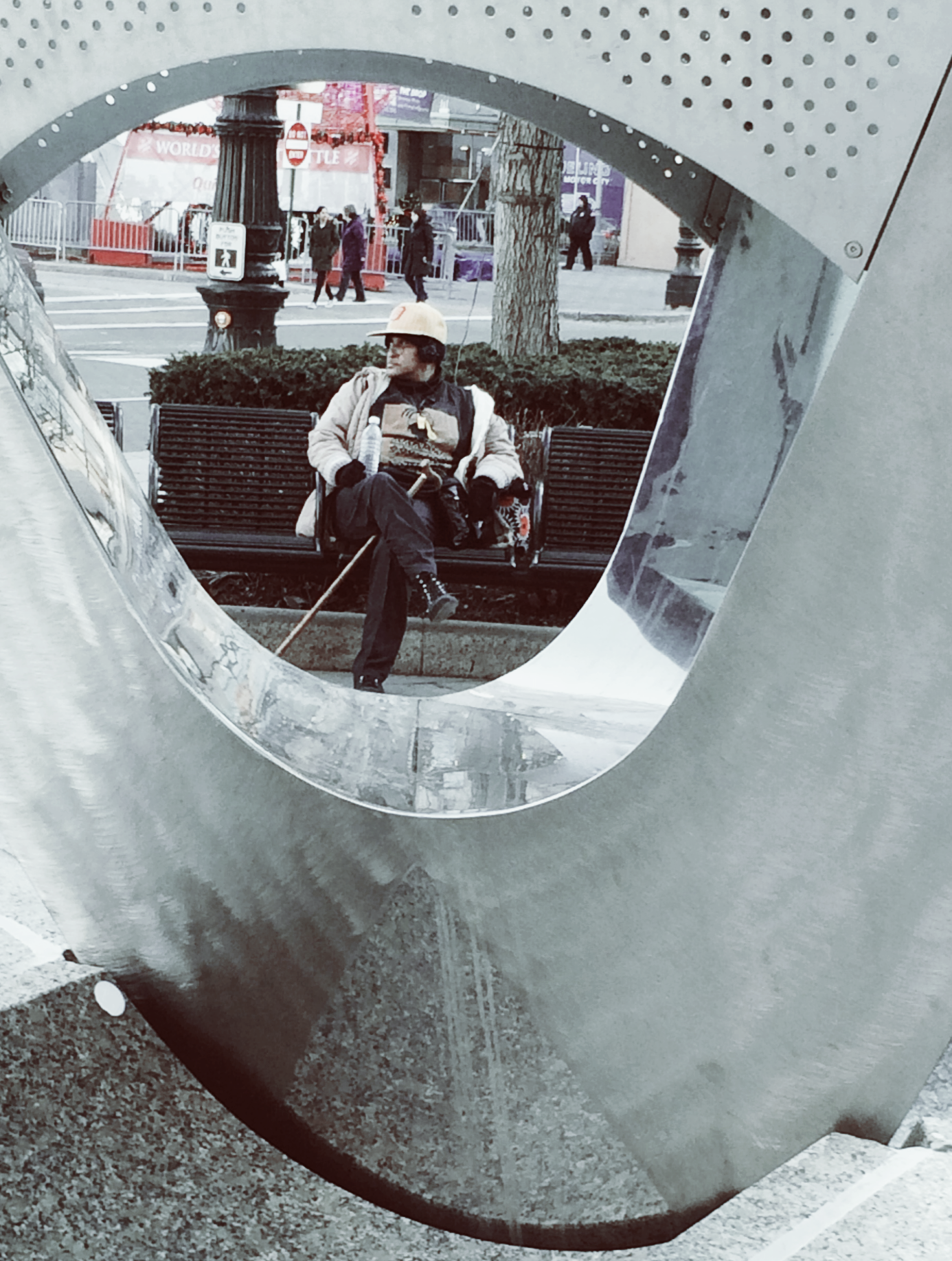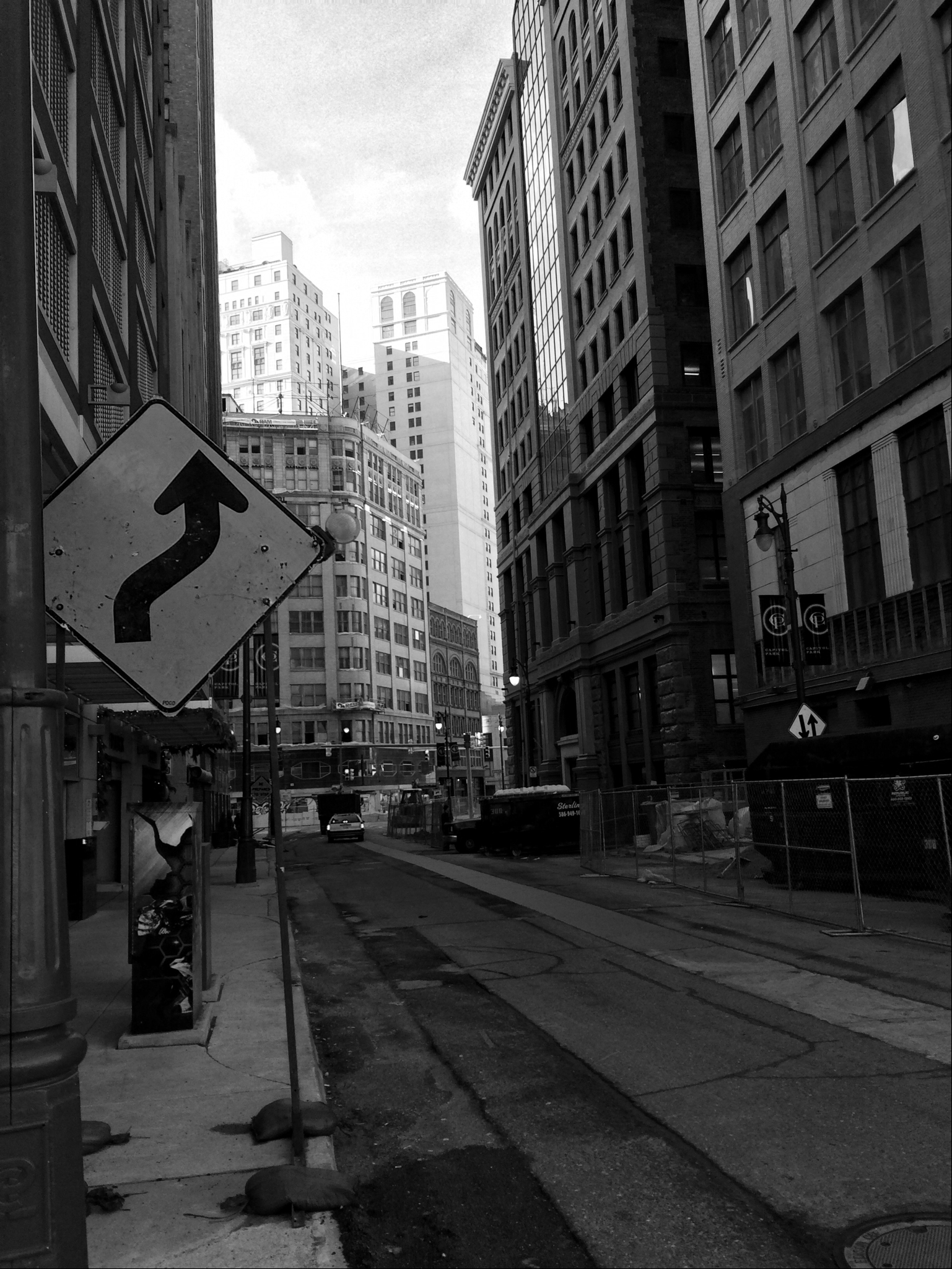 Ok ok one more cafe, I was told you have to go to the Hudson Cafe if you're in downtown Detroit, well since I have too. It was good and a nice place too. Red velvet pancakes are great, so was the chicken and waffles, and charizo and French toast and whatever else I ate, I can't remember, it was all good and worth the trip there.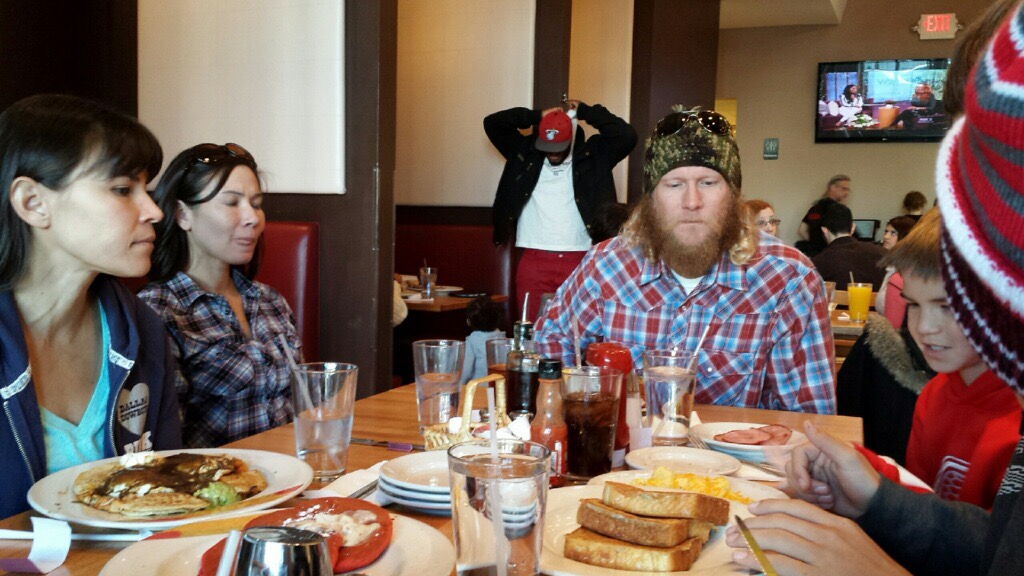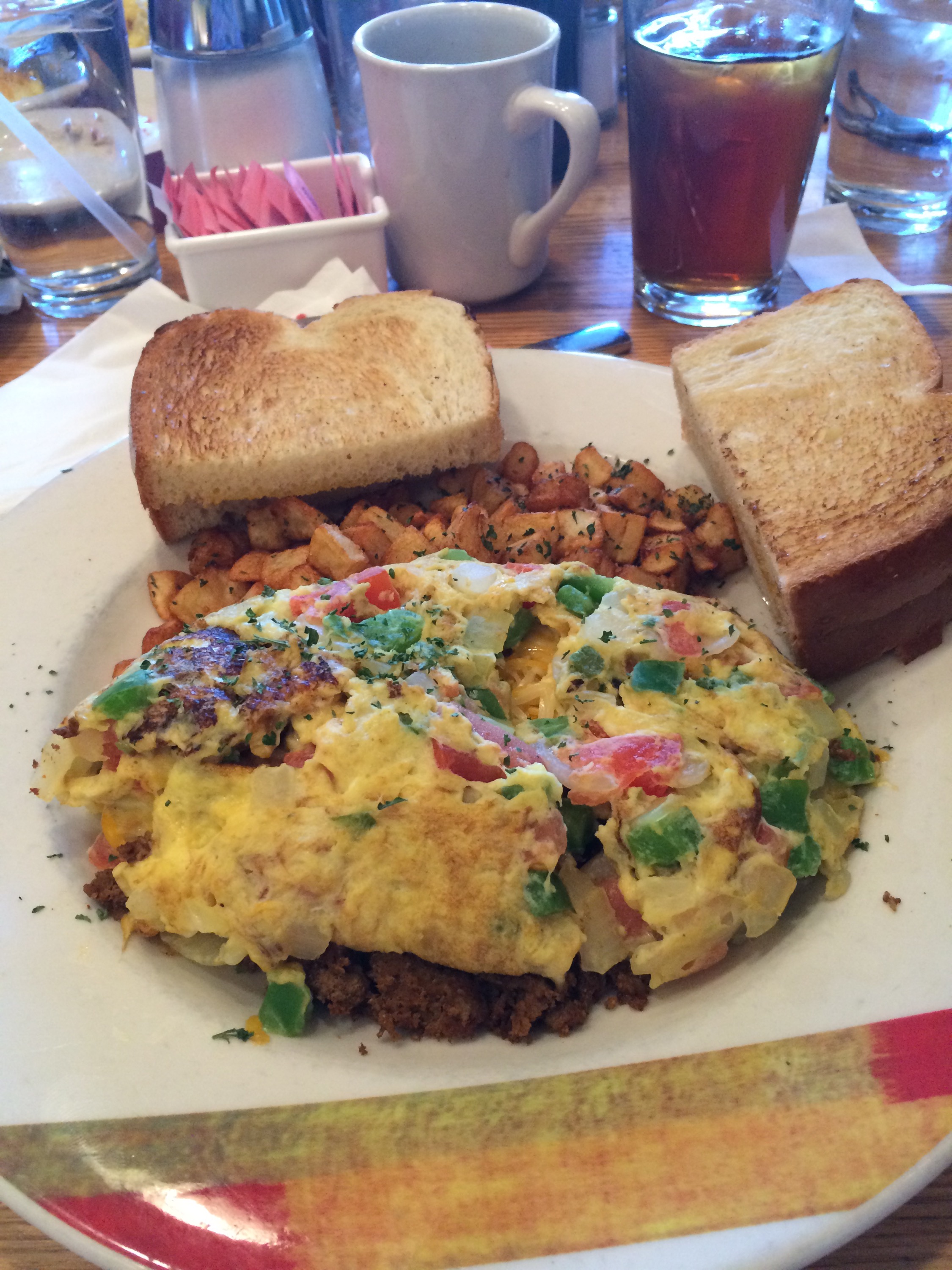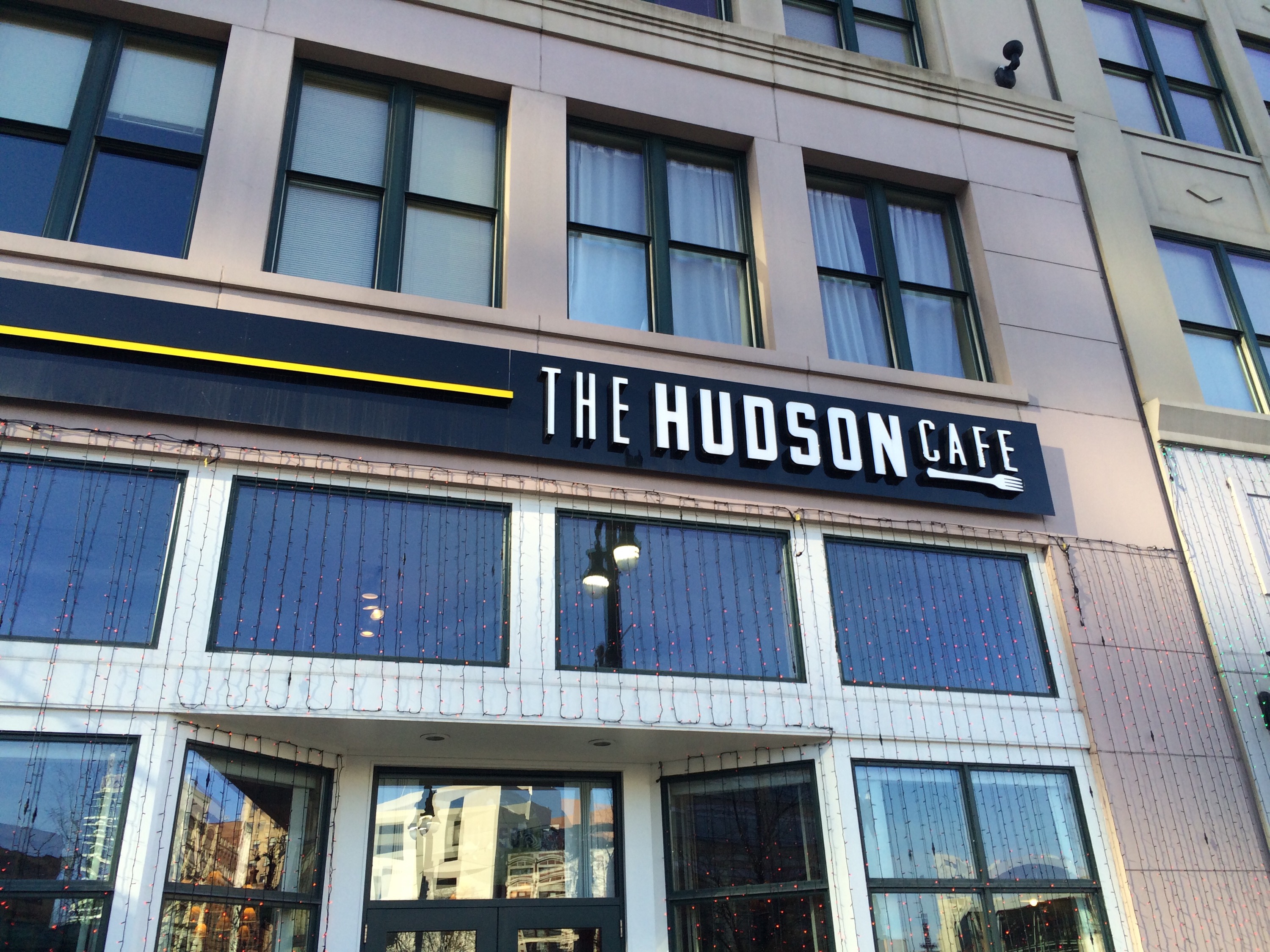 Everybody watched the kids ice skate and looked at the giant tree and took more pictures, it was pretty good times but I'm getting anxious being away from my home deer woods and I still have three Texas tags left so we needed to get moving along.
The northern deer tour was a great trip and meeting new people and visiting friends and hanging with family is always great but I can't wait to get back to my old trusty stand in Jack County and just watch the darkness fall on those giant trees down in that bottom.