I'm like Gary P. Nunn and like everything between the Sabine and the Rio Grande too so when the in laws come down from Detroit I'm gonna show them everything I can there is to love about my state. We started the day with this view and if that's not the best way there is to start any day anywhere I would like to know a better one.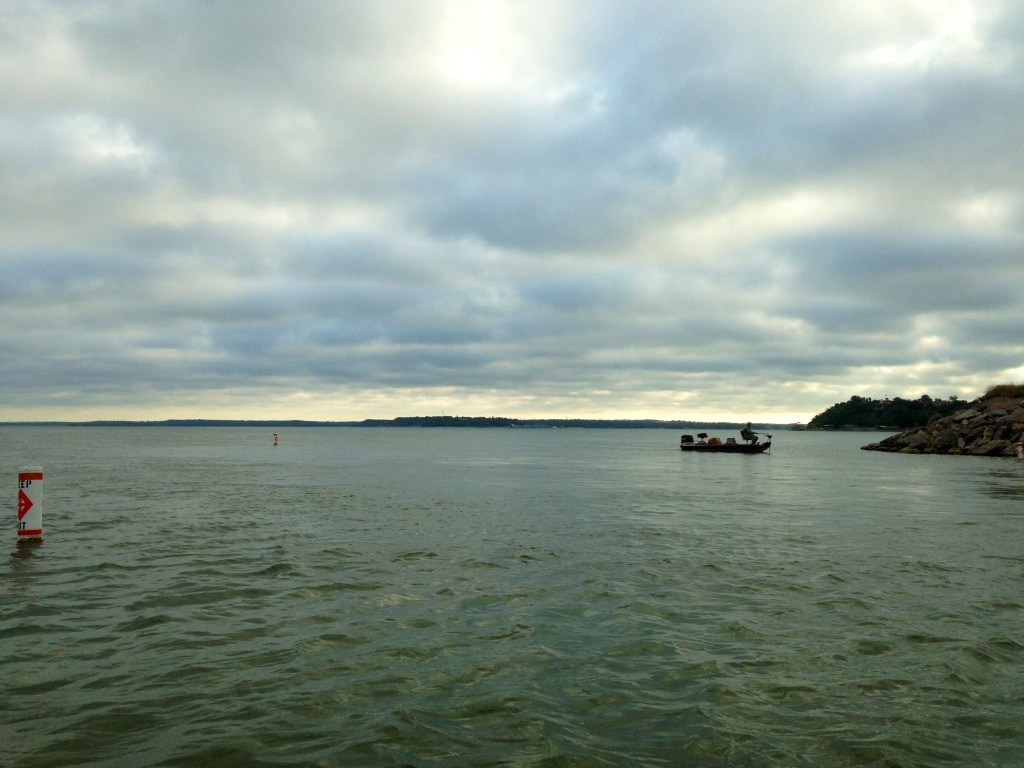 I called Johhny Stevens over at Eagle Mountain Lake and told him I wanted to take my brother in law and sister in law fishing and he said its been slow but we will give it hell, that's all I needed to hear. They arrived from Detroit at DFW at 9:15 PM and it made for a short night but we got to the lake at daylight and Johhny was ready to go. You gotta love a guide that has the boat in the water and things squared away when he tells you to be there. Just like Johhny said it started slow, so slow in fact at about 9 AM we were considering calling it day, but I'm glad we didn't I really wanted Chris and Jenny to catch fish. We decided to try one more spot and it had a few fish so we stopped and slowly but surely we started catching a few. It was still slow and it took a lot of casting but it was enough action to keep us there. Jenny some how managed to catch a stick in the middle of the lake, but we didn't laugh at her.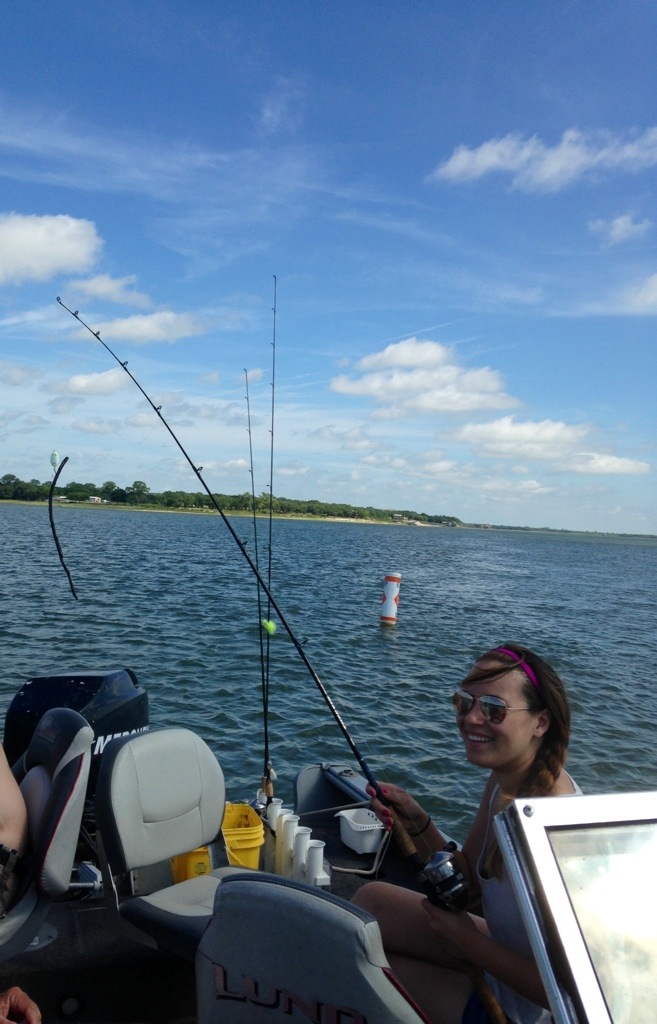 She redeemed herself though and caught us a nice sand bass to eat.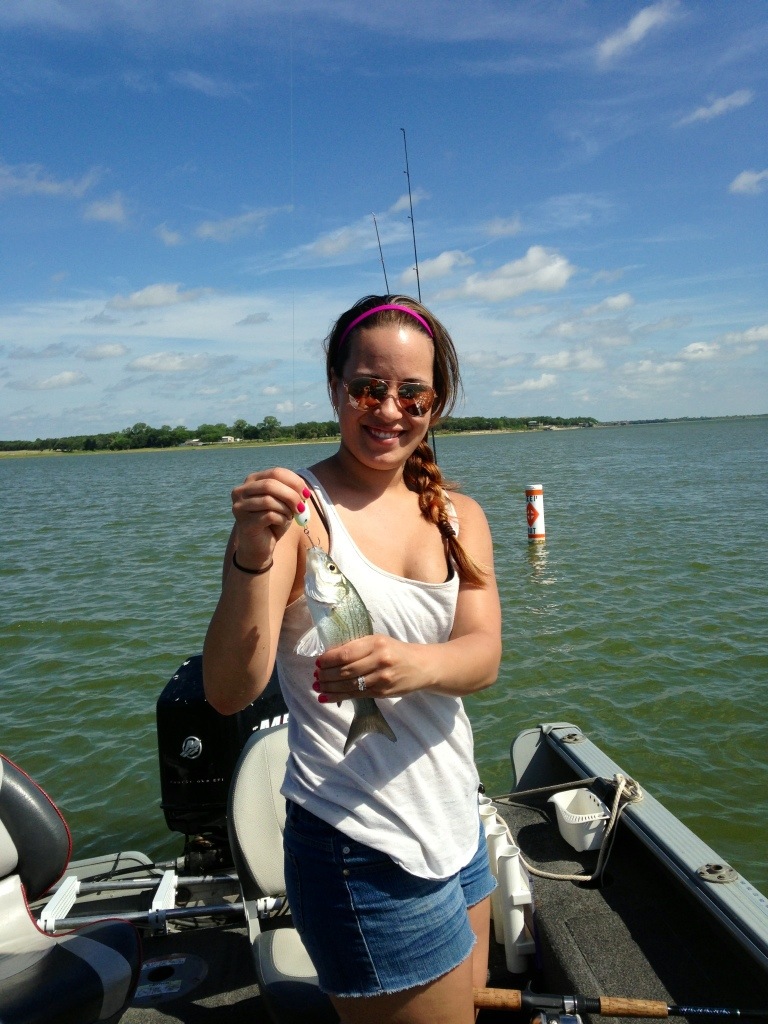 These fish were weird, they looked poor but wouldn't bite and most of the ones we did catch were directly on bottom and it was a muddy bottom. I've never caught sand bass on black mud bottom but they were there so I learned something. Here's Chris, Johhny, and Jenny trying to figure them out.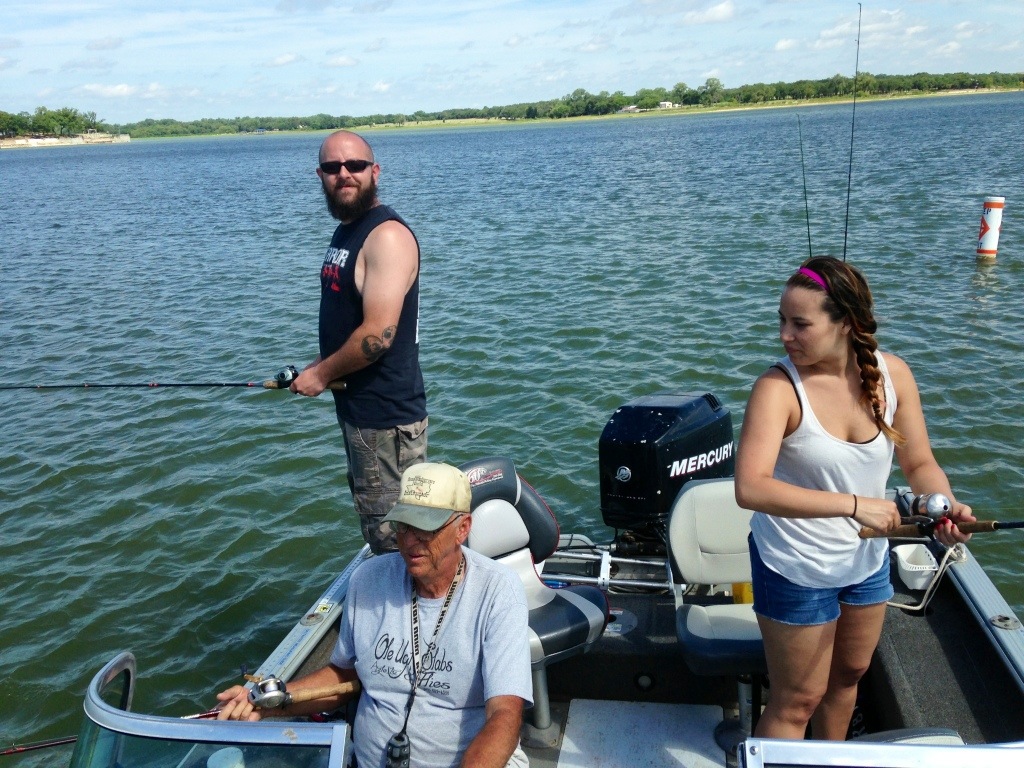 Let me tell you a little about Johhny, first Ive fished with dozens of guides and Johhny is one of my favorites, when I called he said fishing sucks but we can try it. I liked that about him, he knew we may not catch much and he told me that but he's 72 years old and been fishing this lake for 50 years so I figured if he can't catch them then they can't be caught. He makes his own lures which I bought plenty of when I left and he has his things squared away and he put up with me on a boat for six hours which I guess to some ain't easy. We ended the day cleaning 51 fish, that's not bad but not a typical sand bass trip but thanks to Johhny's honesty there were no surprises. I'll go fishing with him anytime.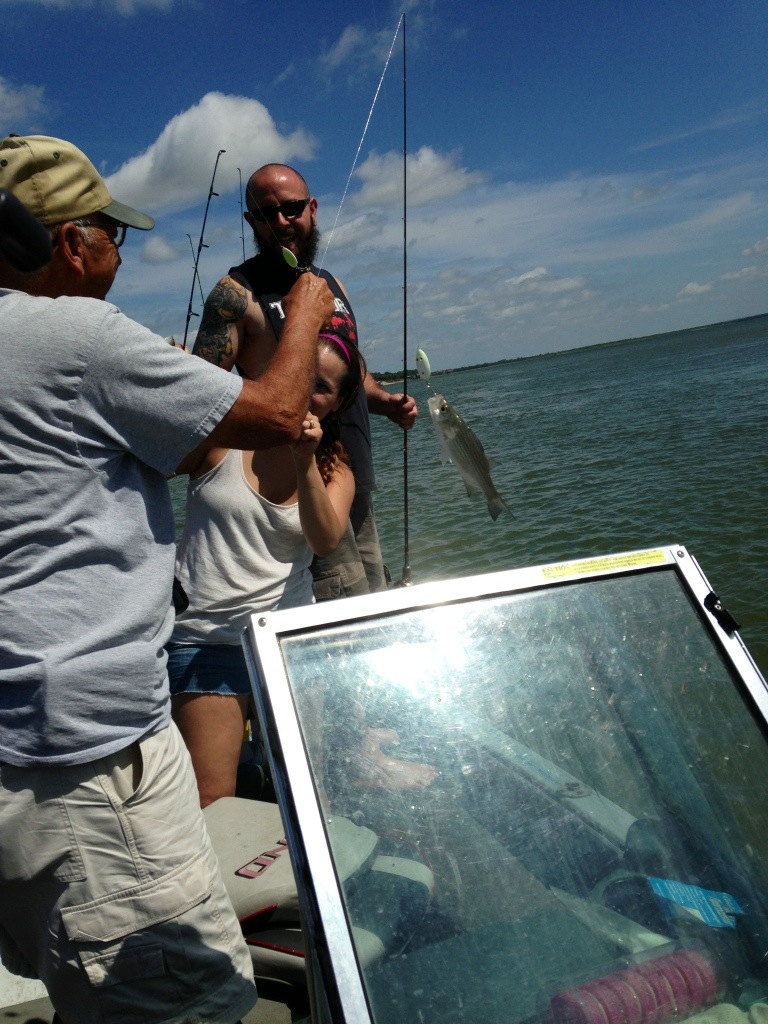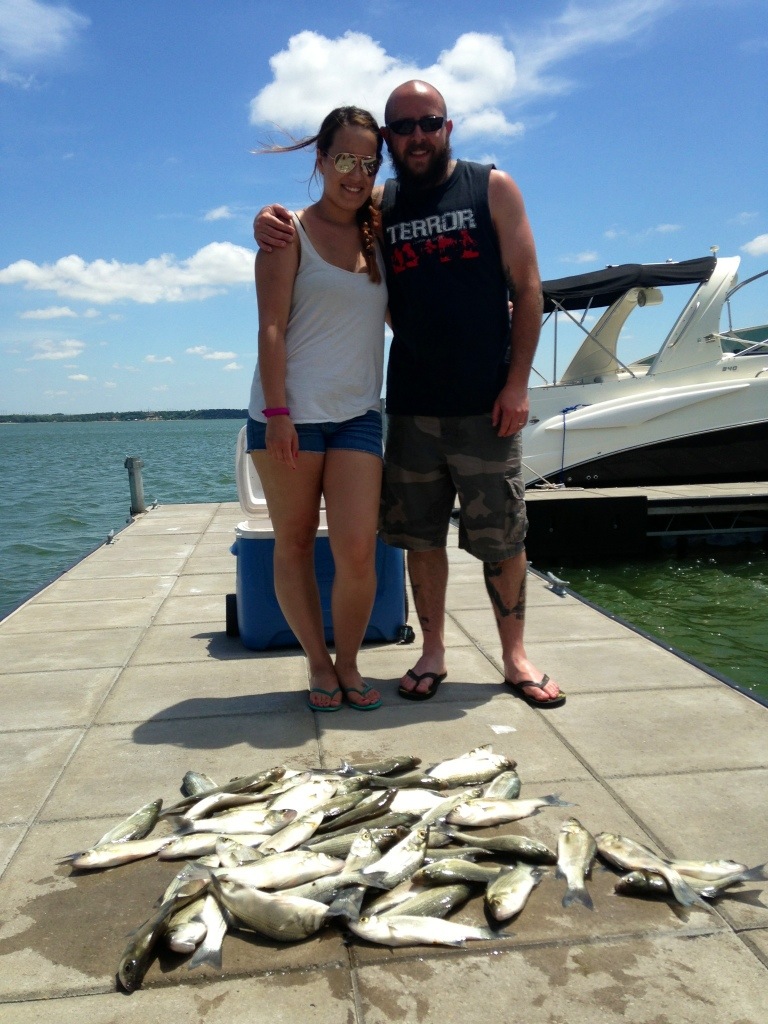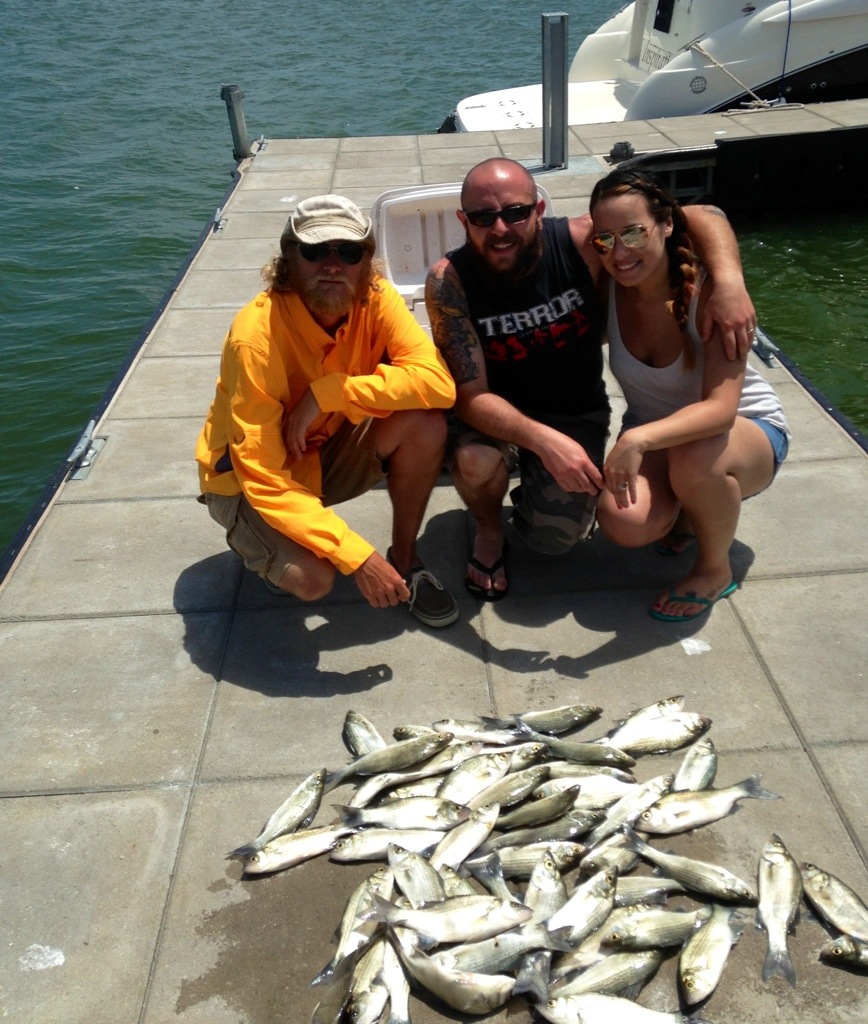 As you may have guessed fishing makes me hungry and Johhny knew a spot we could eat while he cleaned the fish so off to Mak's Burgers and BBQ we go. This is a cafe in a gas station which are some of my favorites, I mean I can have a burger, scratch a lottery ticket, hear the latest local gossip, and fill up the truck all in one spot. Now before I tell you about the cafe let me tell you that Jenny is like me and can eat and loves food so when she is here we knock out some food. Chris and I had burgers which were great and had about everything you could pile on a burger on it. Jenny had what Mak's called armadillo pie and this thing was a beast. French fries, with brisket, grilled onions, jalapeños, tons of cheese, some kind of sauce that I think they make, and more cheese and, well you get the idea. It took all of us to eat it but I think we did it.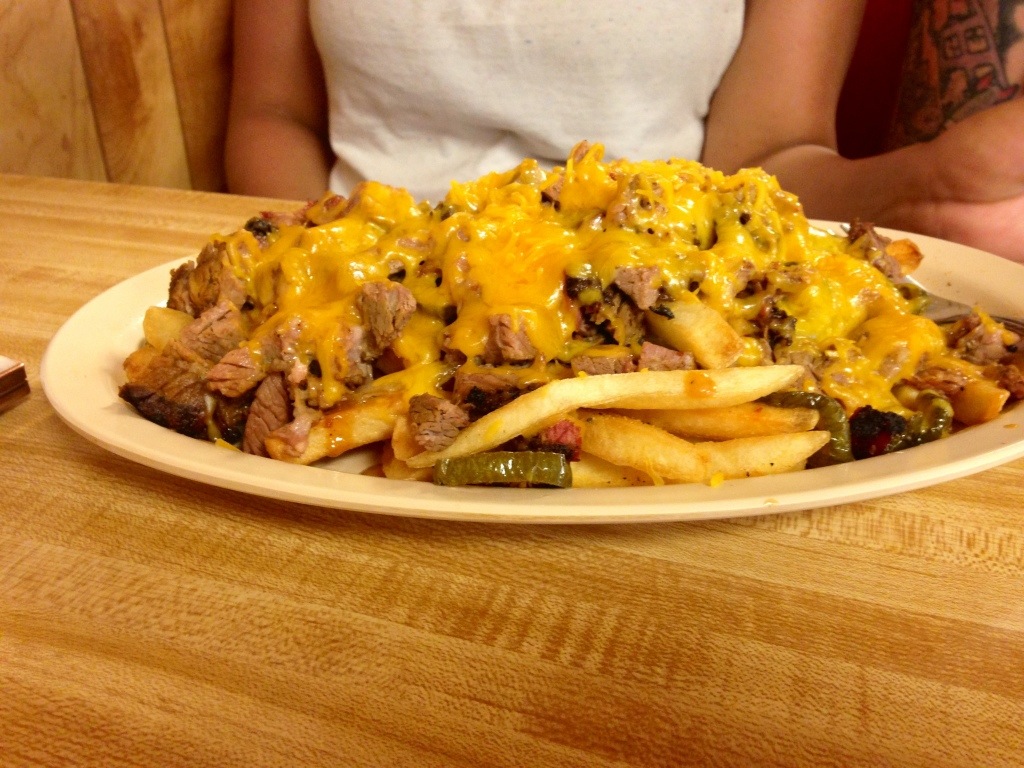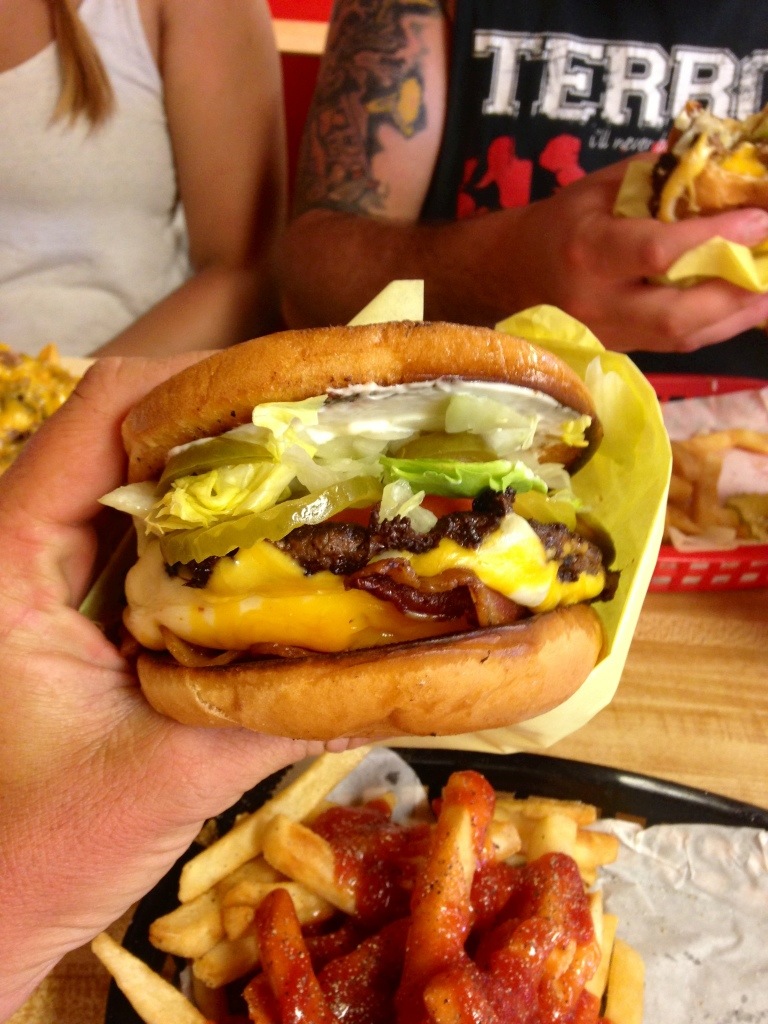 Johhny met us back at the cafe just in time and we got squared away, I filled up some sweet tea for the road and we headed home to rest up for the Ranger game, another thing I like about Texas. So far in less than 24 hours Chris and Jenny had left Detroit, landed in DFW, got a couple hours sleep, fished for six hours and were at a Texas Ranger game. That's a lot of doing in a short span but I wanted them to see and do as much as they could while here, and they ain't even got to Austin yet for the X-Games which is the whole reason for coming to Texas to start with. We got to the park and I introduced Jenny to some Texas size food. The Rangers ballpark has what they call a Boomstick, which is a two foot long two and a half pound hot dog, and a Choomungous sandwich named after outfielder Sin Soo Choo, it is also two feet long, and has some Asian beef, slaw, sriracha sauce, and some sort of spicy mayo. I have already eaten the Boomstick a couple years back and it wasn't that good, it was average for a chili dog but I had to eat it all to say I did it. I ask Jenny if she wanted to try the Choomongous sandwich and of course she did. This thing is massive, it looked bigger to me than the Boomstick and after I started eating it I realized there was no way I could have eaten this thing alone. I'm not sure how I finished the Boomstick alone but the sandwich wasn't happening so lucky I had help, plus at $26 a pop you kinda feel like you have to finish it.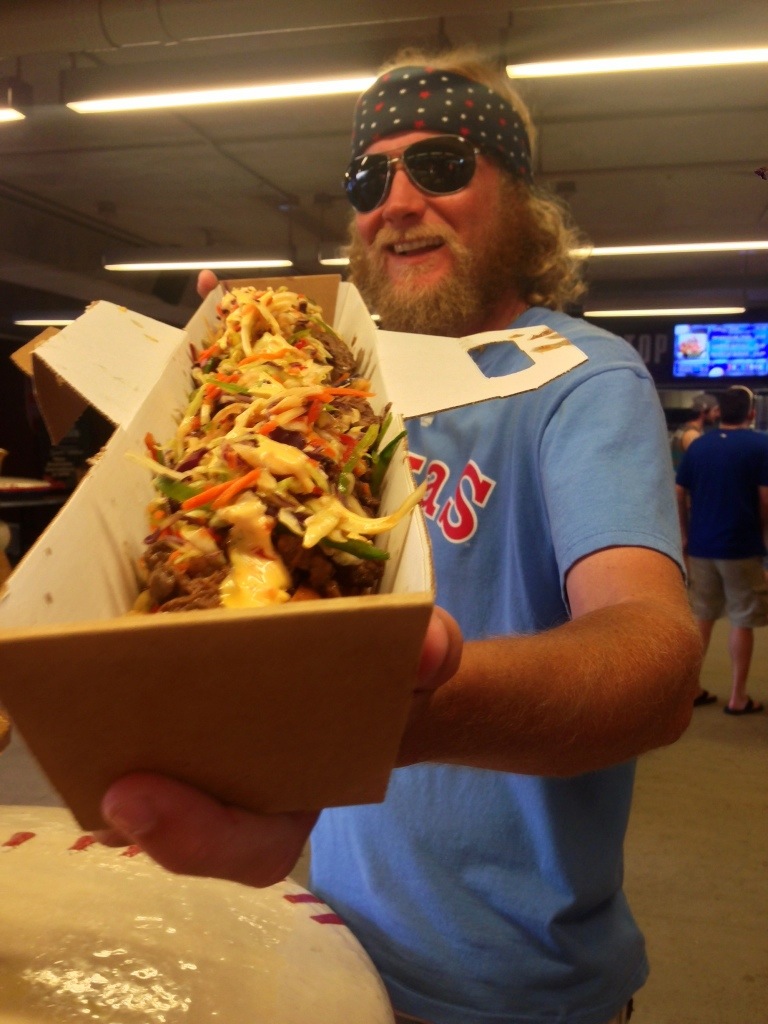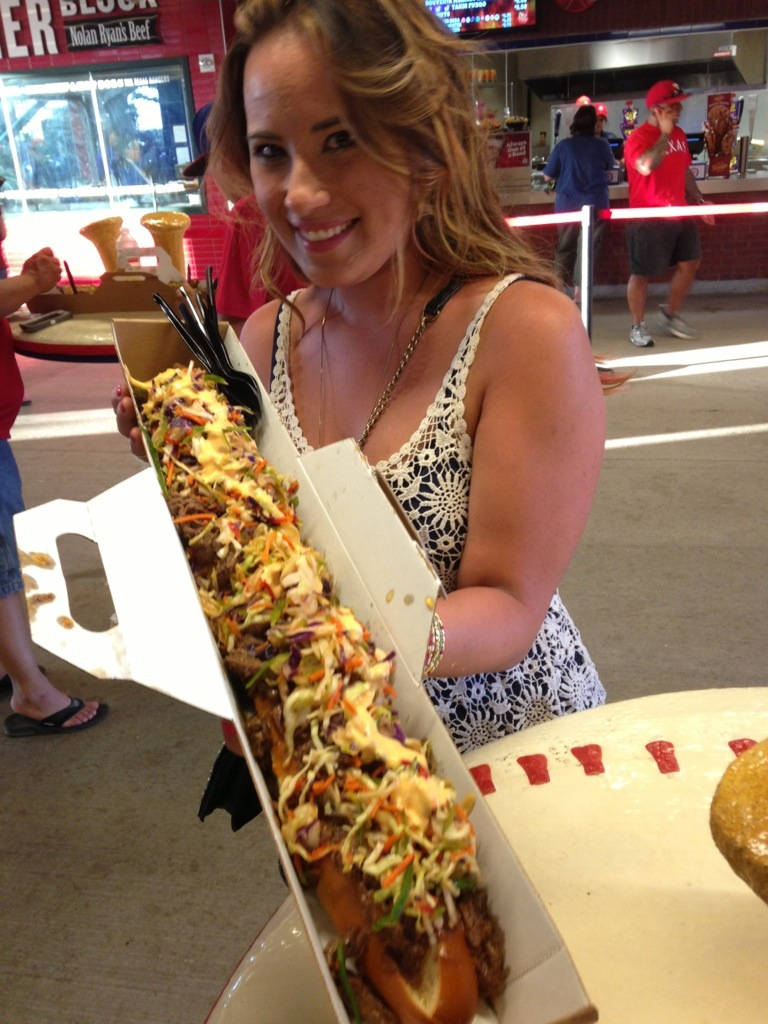 I waddled back to my seat after that and we watched the Rangers get beat, and called it a night. I hope the first 24 hours of being in Texas was better than they expected, and now they have some things they can like about Texas too.