I had high hopes for our trip this week to Eagle Mountain Lake but the wind had other plans. Wind is the weather I hate more than any, I can take cold and even rain but hate wind. A little wind is nice it makes the channel cat hang out on the points and usually easy to catch but this amount of wind is not fun. You need to be in the wind where the fish are but you want to be back in a cove where the fish aren't so you have a decision to make.
Me, Alex, Catman Brandon, and Mary Ann were looking to fill a cooler up with channel cat but it didn't work out. The wind was bad, the lake was white capping, and it was tough. I should have known when Alex lost the first fish at the boat, and it was nice, that it just wasn't our day. Then my first catch is this green guy, we are going down hill fast.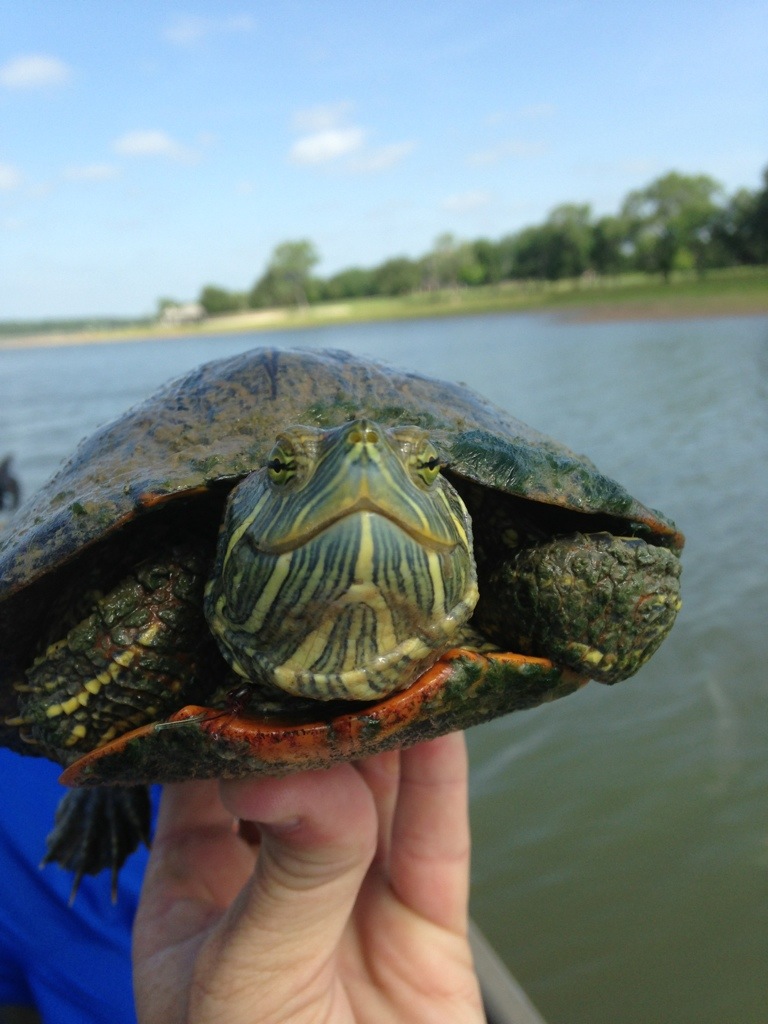 But wait I landed this monster, and its the right species so I'm counting that as making progress.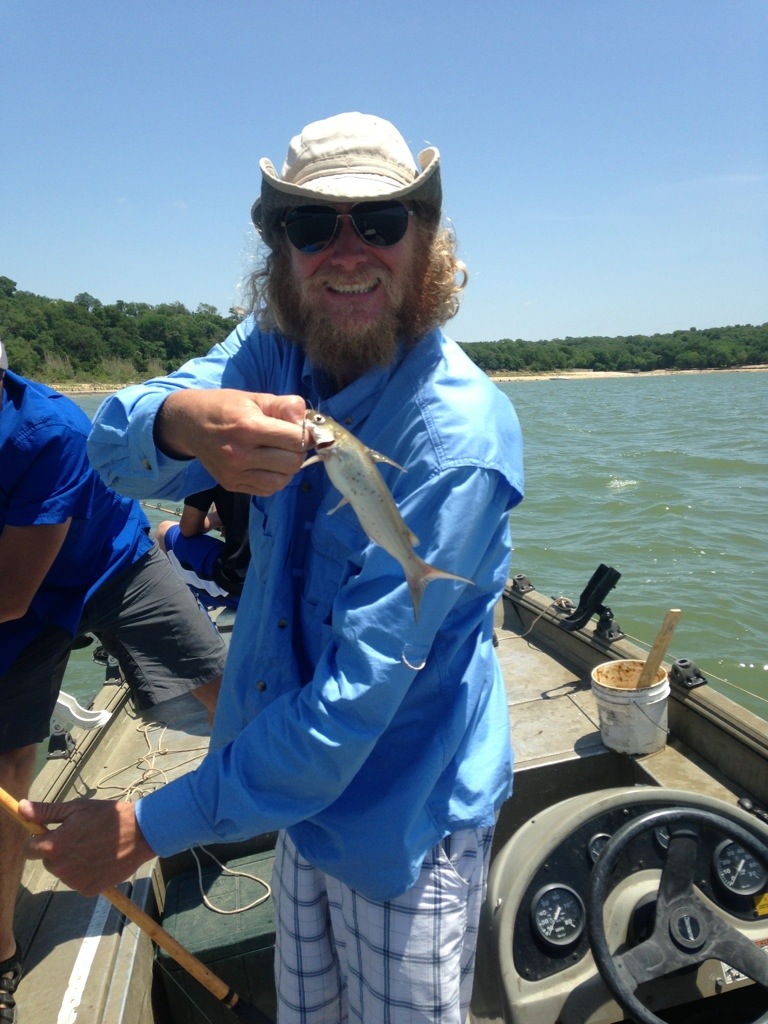 It did get a little better but it was tough. Alex caught a couple nice ones and if you were a channel cat under 12″ and you live in Eagle Mountain lake there's a real good chance me or Mary Ann put a hole in your lip. We had to have caught 50 littles ones but ended up keeping 30 so a total of 75 fish or so but not many fillets.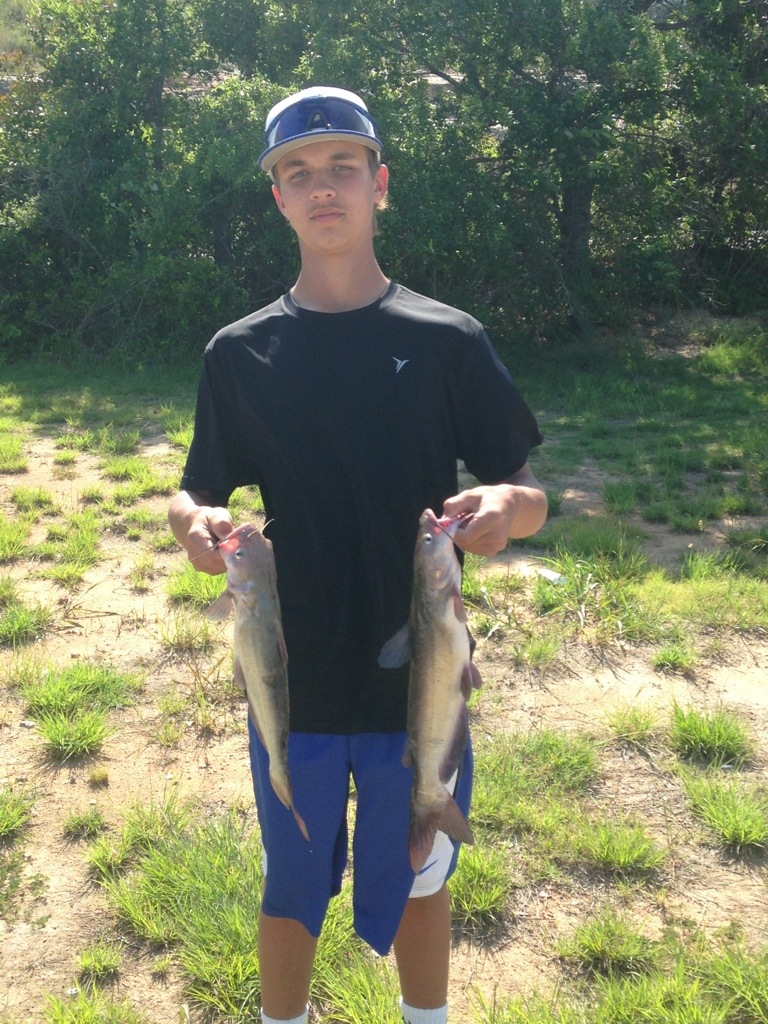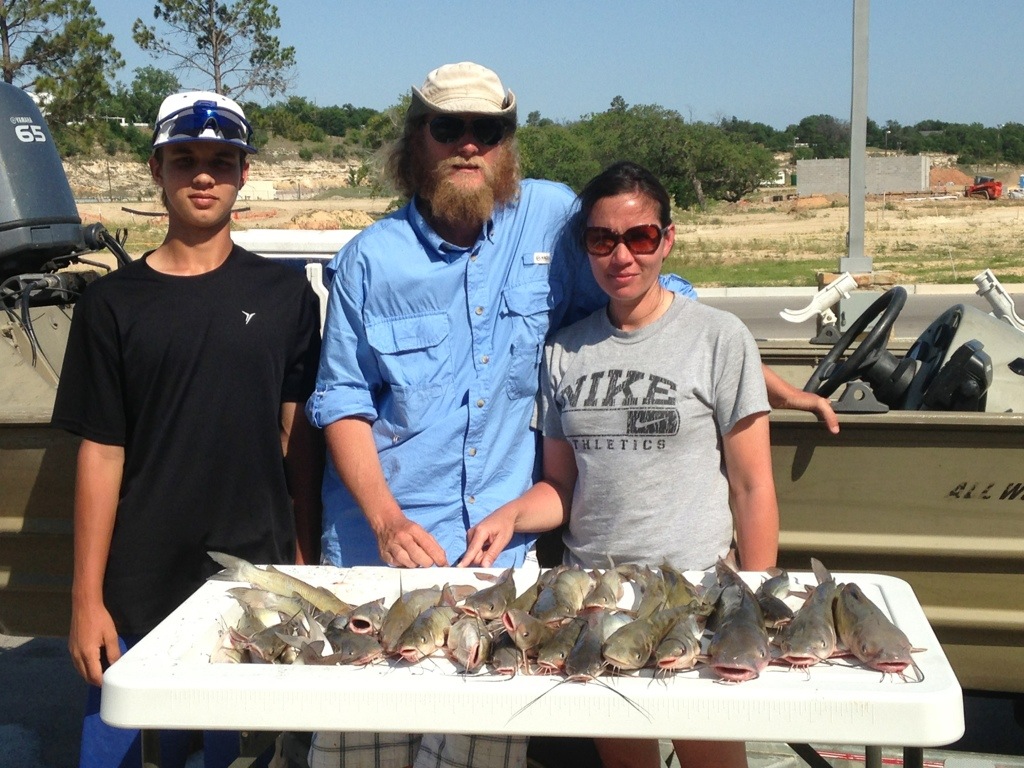 Not a great day but, hey we were on the lake and that's better than about anything else you could be doing and we stopped off at Colters for BBQ on the way home so over all not a bad day.