The plan was to catch limits of fish, win every prize at the carnival, and eat good food along the way, well I tried. I started by stopping in Weatherford for breakfast with my sister and brother in law at Main St Cafe. I was impressed, it was a cool little place and the wait staff was great. I had a charizo omelette with ranchero sauce, hash browns, and biscuits and gravy, and of course black coffee and sweet tea.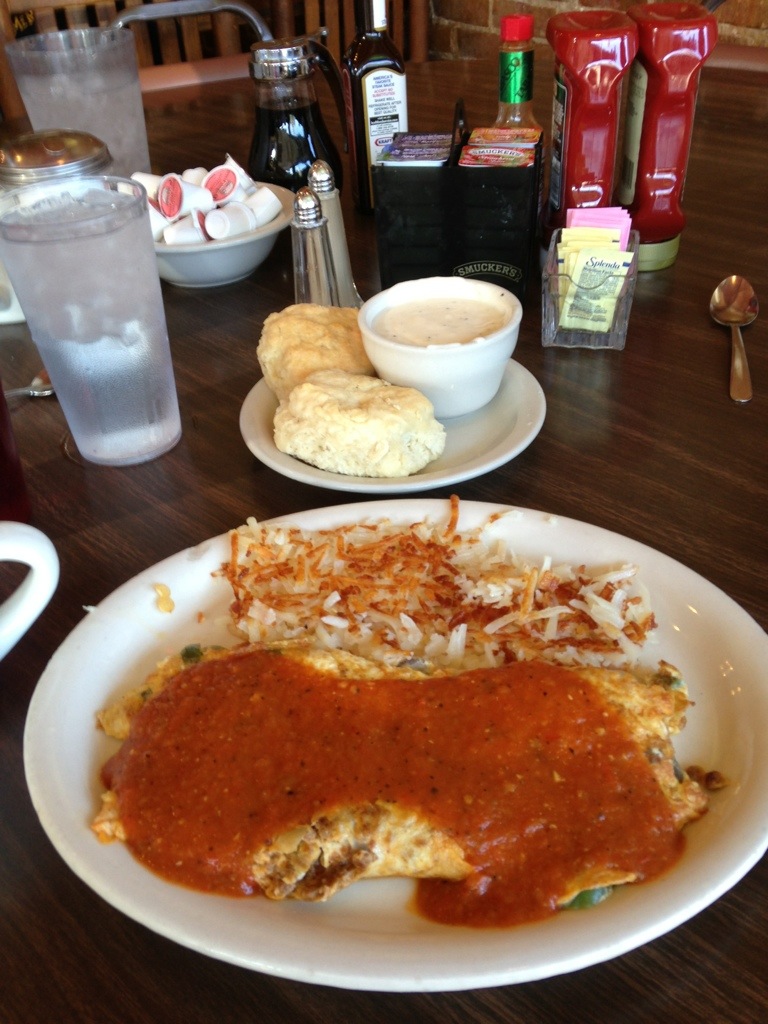 Next stop Graham for fishing, flea markets, and carnival. Cason couldn't wait to go to the carnival so to pass time we tried to do a little perch fishing. This should be easy but when there's only half the water in all the ponds as there normally is and still the same amount of people fishing it gets hard. We stopped at the flea market first and I got Cason a new pocket knife and he thought he was the man. He put it in his pocket and walked around a little then would have to stop and pull it out to check on it every so often. He says, I bet I'm the only five year old with a brand new pocket knife with three blades on it. After that we went fishing and he used his new knife to cut up worms but we struggled finding fish. Look close in his left hand and you can see the knife sticking out. It didn't spend much time in his pocket.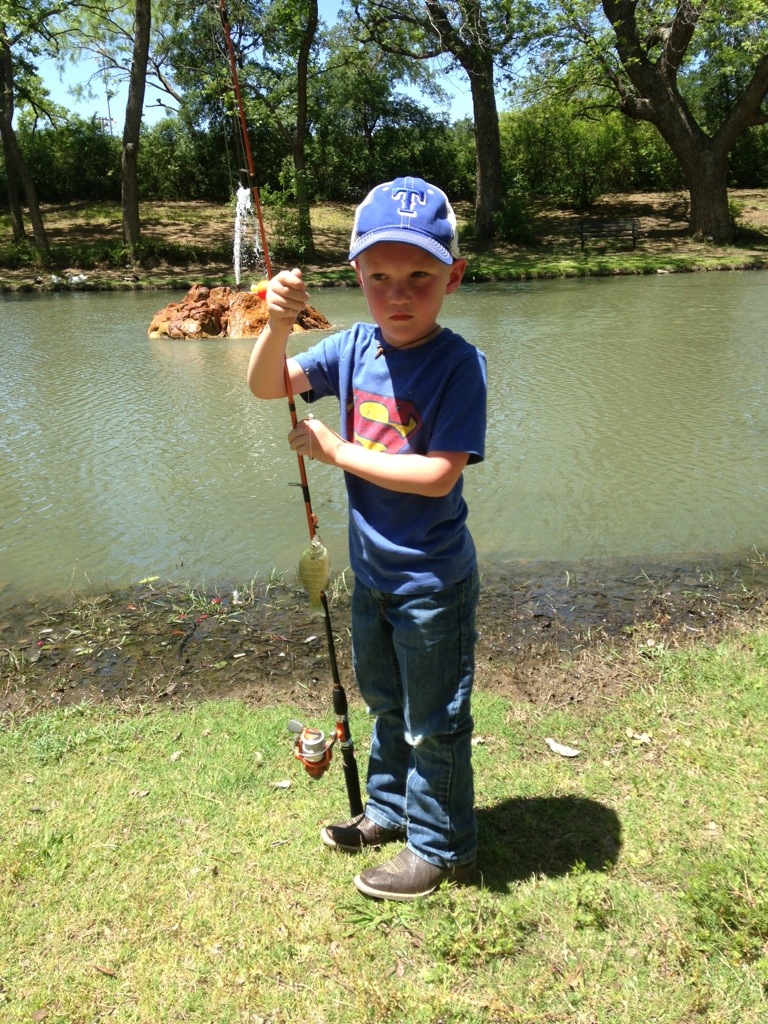 We needed a snack after that so we headed to the Dairy King just up the road. I've eaten here my whole life and it hasn't changed and that's a good thing. The owner Harmon, told me once that when his dad built the place it was the end of the paved road in Graham. Half my family has worked here at some point, its nothing special just really cheap food that's good. Everybody knows everybody and its just a part of Graham that I hope stays around. Cheeseburger, fries, drink $5. $5, think about what else you can buy for $5, not much and surely not a burger in most places.

We had made Cason wait long enough and after getting out of his fishy clothes we were carnival bound, against his best effort the pocket knife had to stay home. I'm not gonna lie and tell you I go to the carnival for the kids because I don't I go because I love it, the kids having fun is a bonus but I would go without them too. I called in all the nieces and nephews for this one, in total I think we rolled in with about ten people total and we won't count the money spent it was worth it. Graham carnival always has great sausage so I had a handful of those, then me and the kids knocked out four or five funnel cakes, and maybe some cotton candy and a few Cokes, I wanted to make sure they had the energy to get through the night.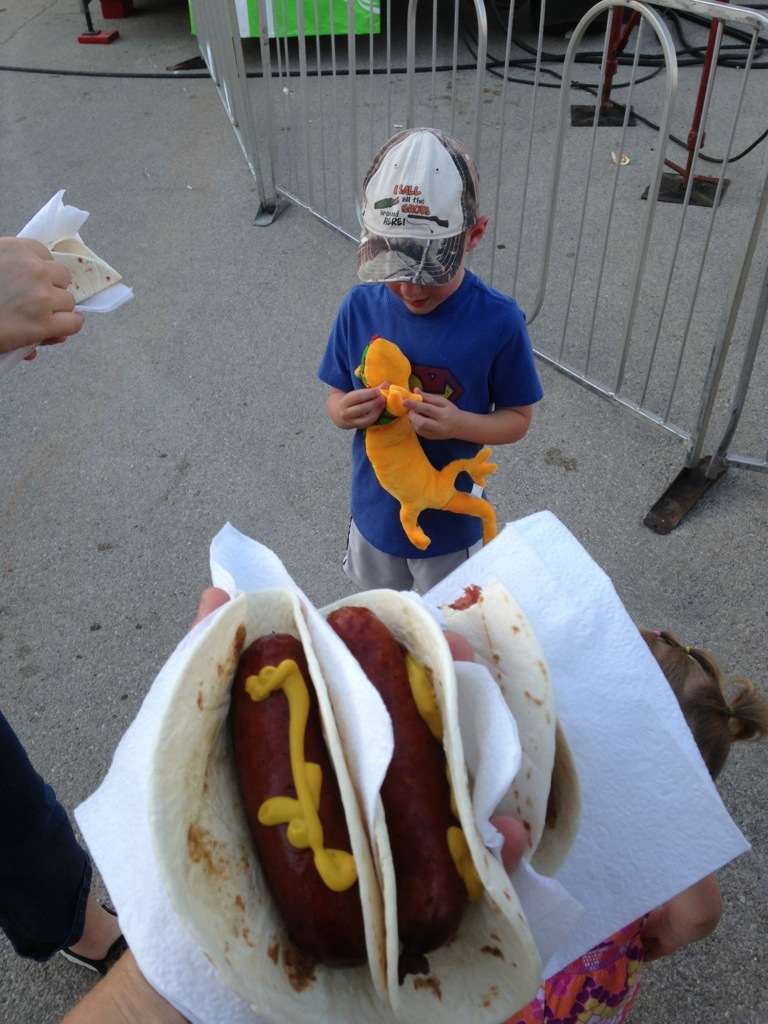 Cason, Ryley and Landry rode a few rides and Keeton and I won all kinds of prizes at various games. I say won but I learned long ago your success at carnival games goes up dramatically if you pay the carny working that particular booth more than they ask, for example Cason wanted a stuffed lizard and needed to pop five balloons but for $5 more to the carny while he's throwing he somehow won no matter how many balloons he popped, cool huh, everybody wins. After the kids were wearing down and most of the adults wallets were worn completely down Jarod and I decided to launch the drone and take some pics and video of the carnival. I'll show the pics from the drone but really can't describe the reaction from the people when they spotted it, lets just say there will likely be UFO sightings reported and I'm convinced at least one woman knows for sure aliens tried to abduct her. This is one of coolest things I've played around with in awhile, expect more pics in the future from the drone.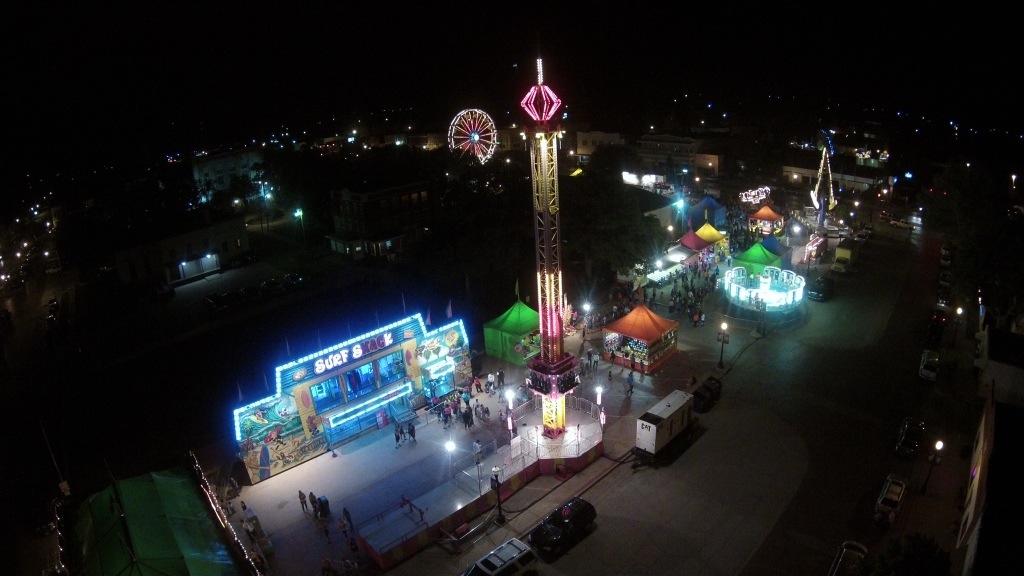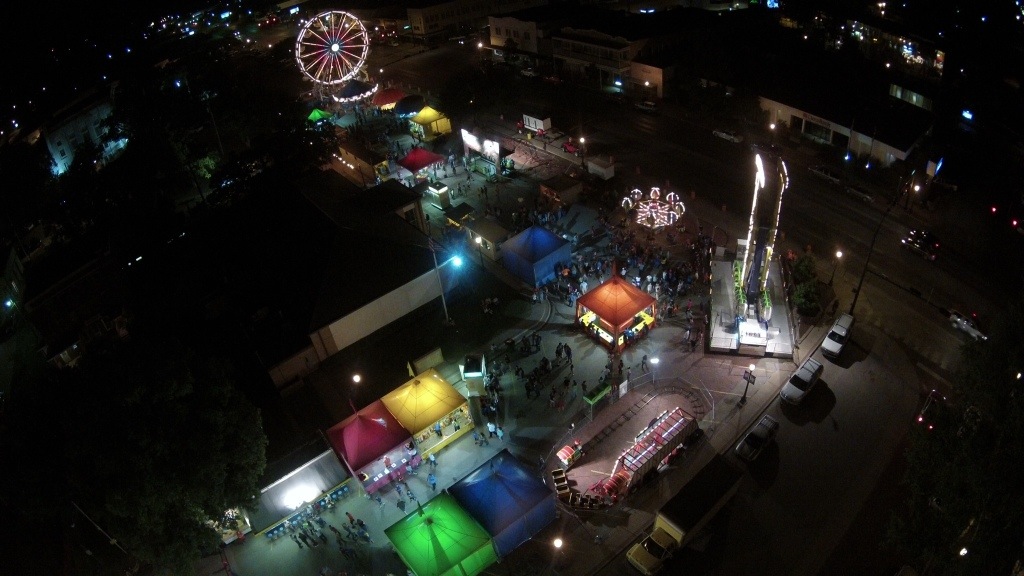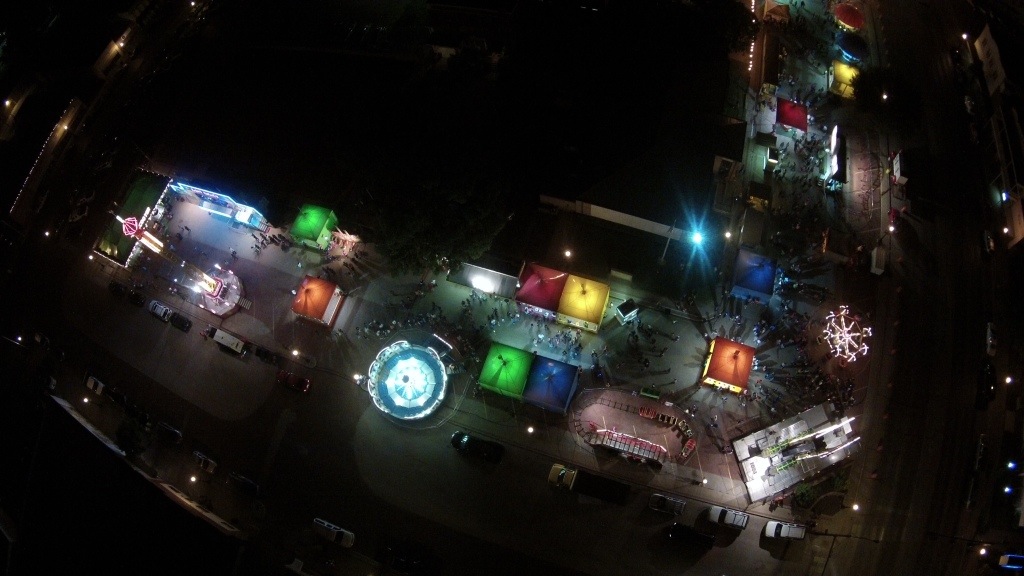 The next day we decided to try our luck at the lake and Cason wanted to ride around in the boat, careful what you ask for buddy. Launching the boat and fishing in Graham Lake was unsuccessful so we loaded up and went down the road to Newcastle. Nate knew it was low but we thought we could still get around a little walking. Its really sad to see the lakes in this condition, where I used to put my fishing tube in the water is now a 200 yard walk just to get to mud and Cason learned a hard lesson about the mud but it made me laugh. I heard him saying I'm stuck and when I turned around he had walked clean out of his boot, he didn't find it as funny as me.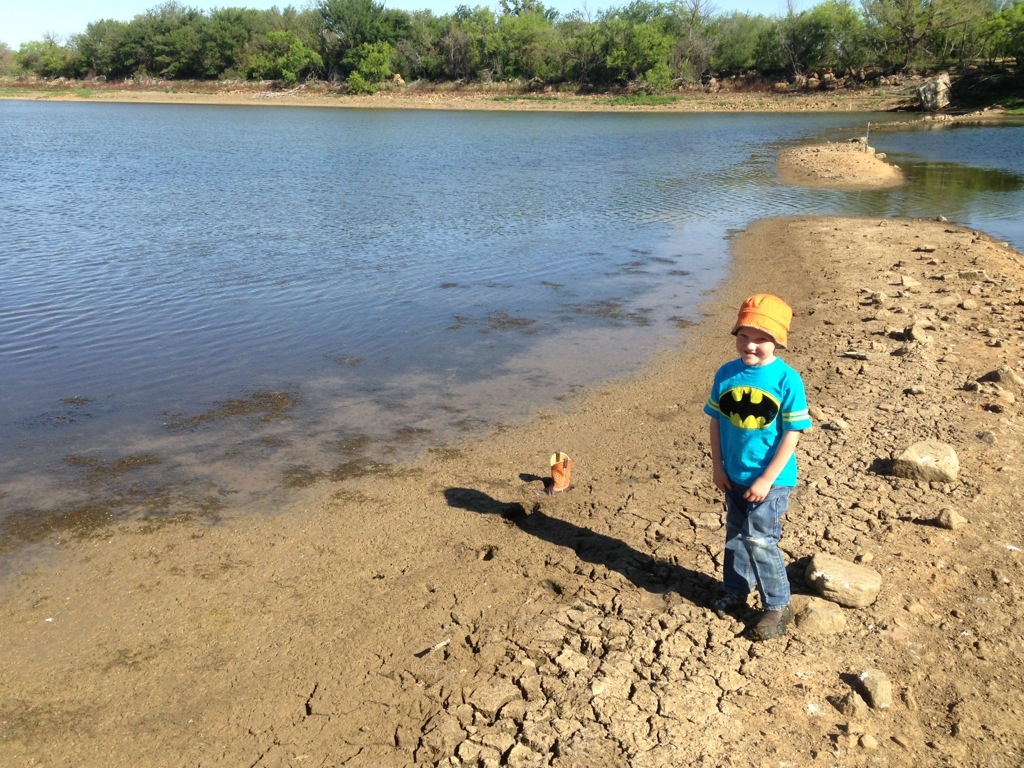 We did manage a small bass but mostly I took pics and stood in amazement at the condition of the lake.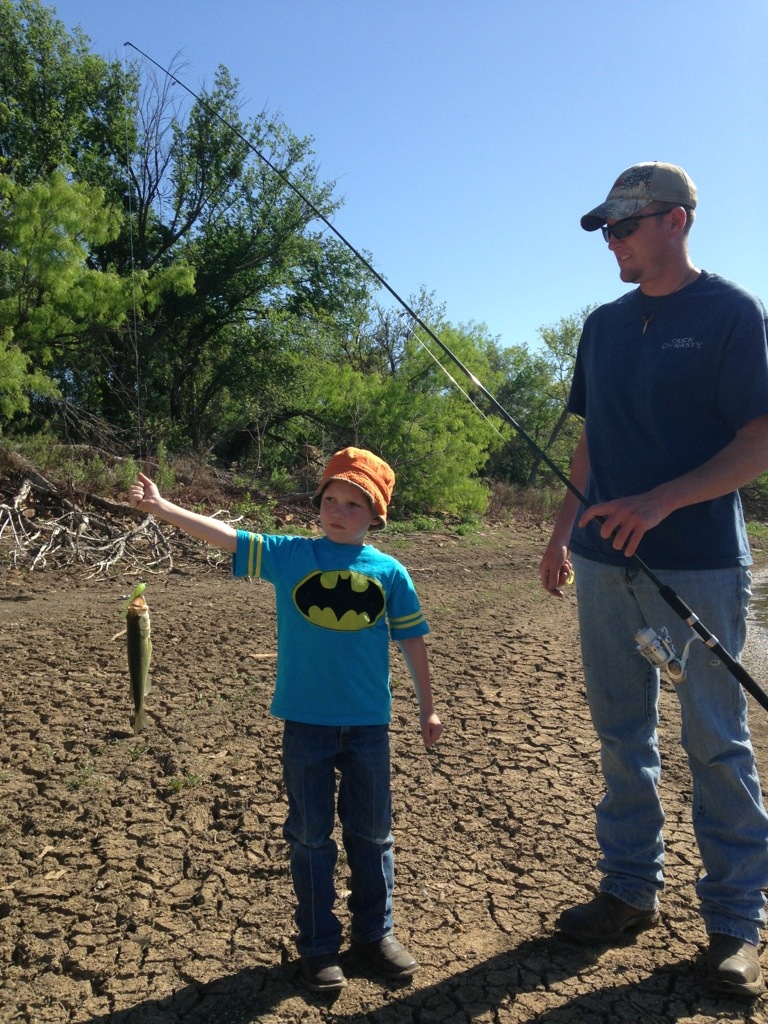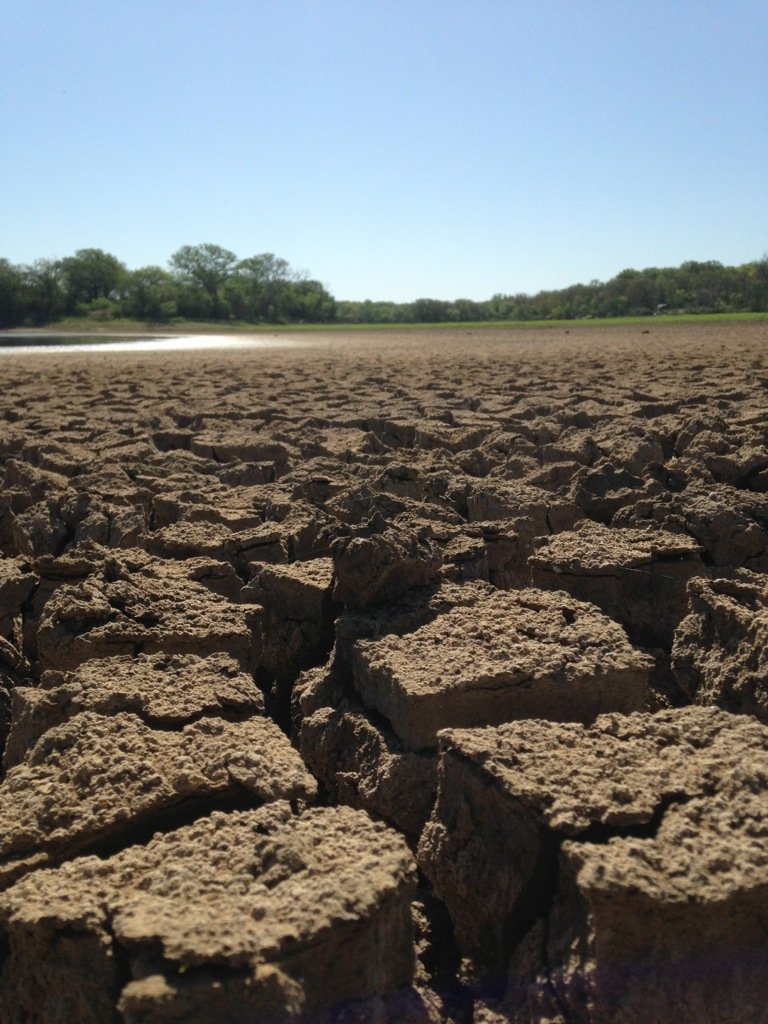 I've fished this lake when the water was running into the top of that overflow and it is about nine feet out of the water now.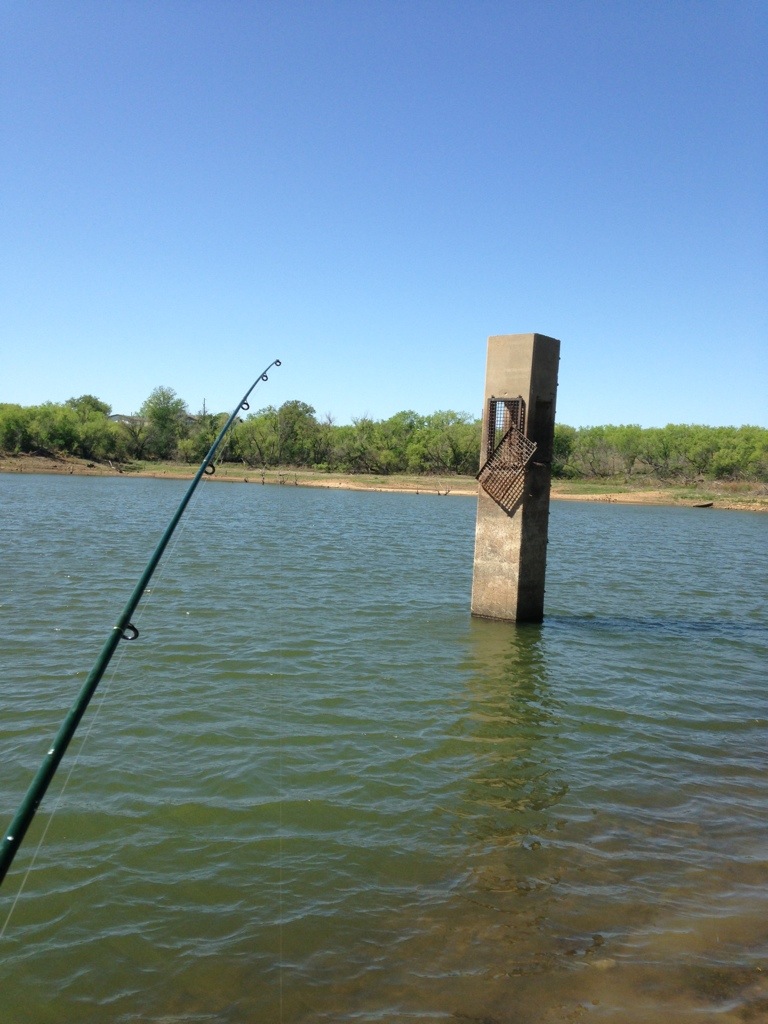 Oh yeah Cason asked to ride around the lake in the boat so that's exactly what he got to do. We put him in the boat and we road around the lake, the boat was on the trailer and I don't think its what he had in mind but hey we did the best we could with what we had.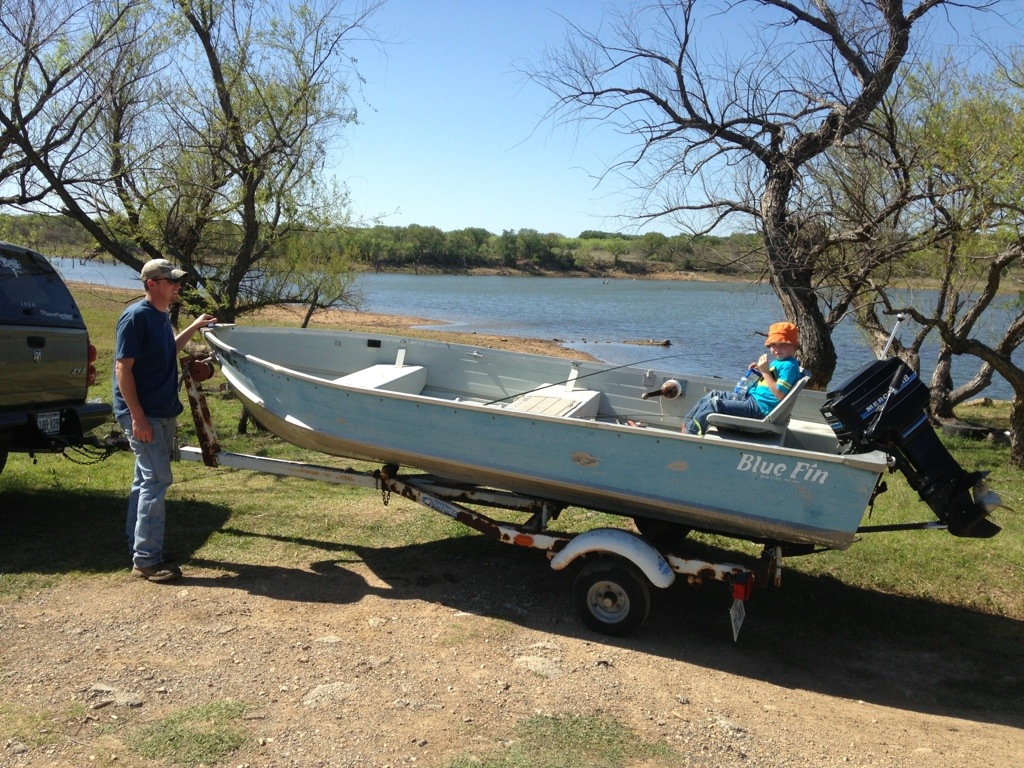 That ended our fishing effort and I was hungry again so we went for lunch. Clayton's BBQ back in Graham. The cool thing about Clayton's is Ive been eating Clayton's before it was a place. I went to school with the owners son and he always had the smoker going behind the house when we were kids. He started out selling sandwiches from his yard, then got a small building, then moved into a large building and now has a very successful business. BBQ is not hard to find in Texas, we all know that but there is some bad Q around. Clayton's is not one of those, its good smoked meat with good sides but for me the banana pudding puts it over the top. Mrs Clayton even gave me a t-shirt for free, thanks Mrs Clayton.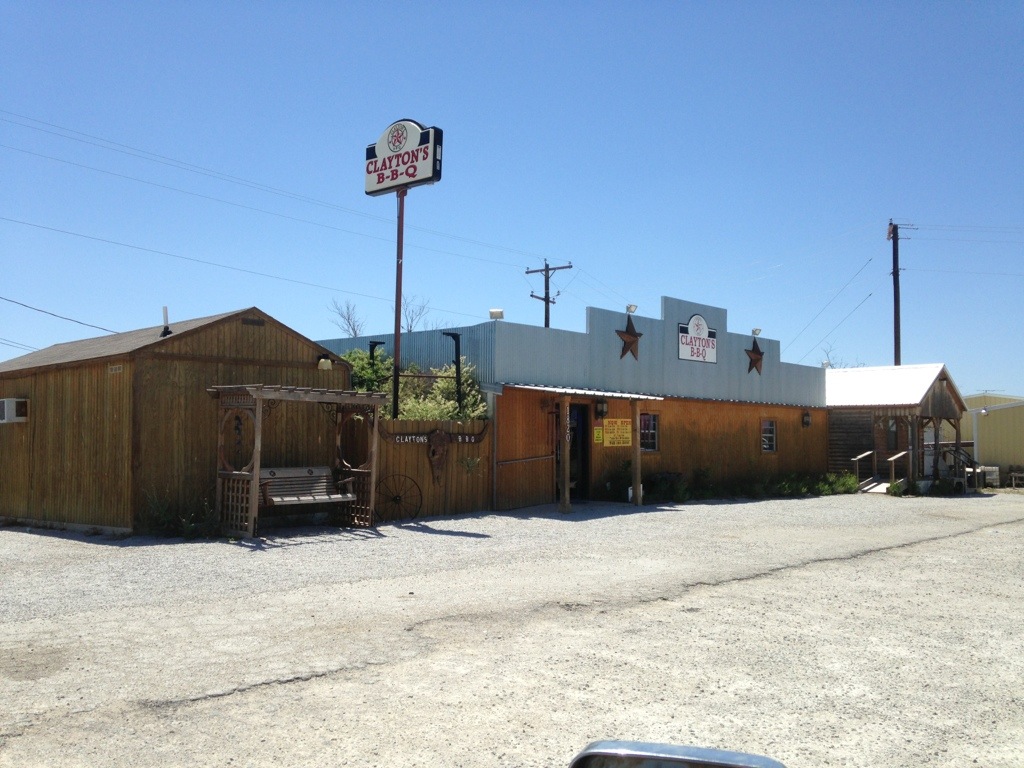 That's it 3 cafes 2 fish and a carnival.