I've hunted the same land for near 20 years now and have never known of a grave on the place until recently. Maw, who is not my grandma but is still Maw, is 90 this year she owns this land and has lived on it her whole life, her kids were born on it, her family made a living from it, she knows no other life than being in the country and working on the land. She recently ask me to clean the grave up a little and rebuild the fence around it. Charlie her son told me, "Maw wants the grave cleaned up, that's our kin some how and she wants new fence up" I said, "grave? I never knew of a grave, where is it" He said, "just down from the old log barn against the road I'll show you." So for twenty years Ive been stomping across every inch of this land and never knew of a grave. Its a little creepy now thinking about what else is there or how many other people could be buried there.
Here's all I know about Minnie Conway. The best we can figure she died in 1890 and was a toddler born a few hundred yards from where she was buried. Only being 2 or 3 years old she got sick and couldn't recover but part of that was because they had no way to town. Apparently the creek was way up and couldn't be crossed to get to town for medicine and this is also why Minnie was buried on the land and not next to the rest of her family at the town cemetery. It really amazes me to think of how all this likely happened and the life that these folks had, it was tough but I'm sure they just kept working and didn't complain. People today are weak and whiners and spoiled and in my opinion not near the quality of these people that just worked and made a living off what they had. Life was simple but damn sure not easy and when your looking down at a little pile of sand stones in a barbed wire pen and know that this is what is marking the grave of a baby, born into these conditions you realize how far we have come but also how far we've went backwards.
I did the best I could to clean the area up but it was really just a guess as to where exactly the grave laid. I found some sand stone in a pile but nothing was carved in them. Maw says there was a head stone but she didn't think it said anything.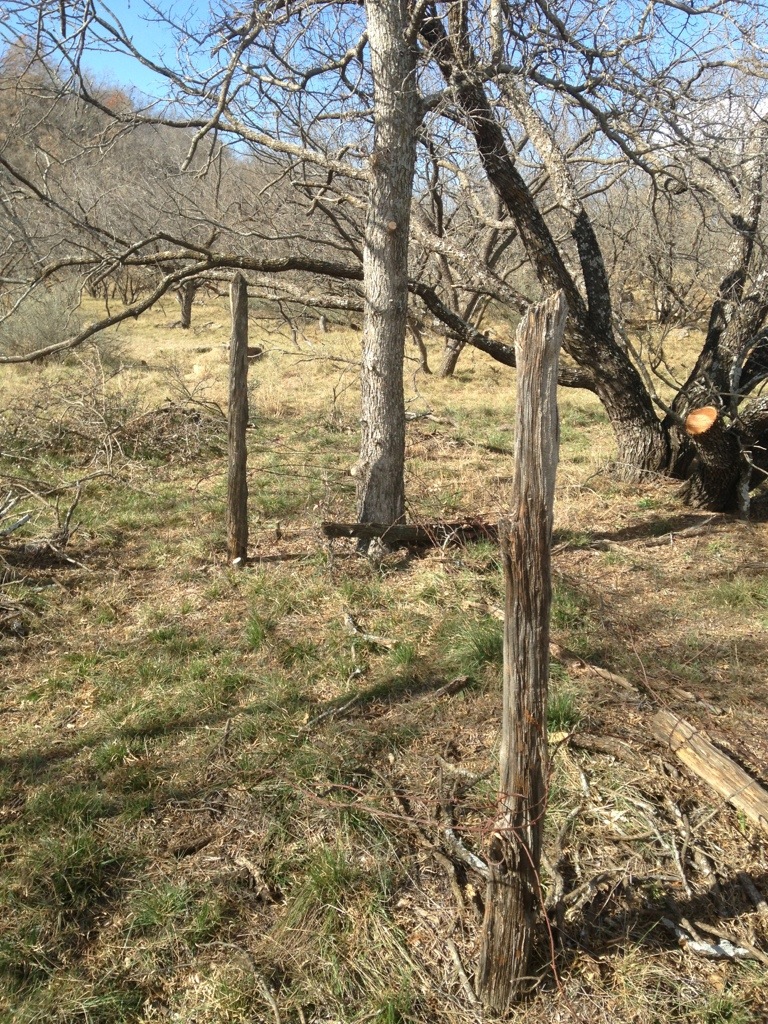 This is about what was left. I trimmed the trees up around it and took down the wire. Those few cedar post were ax cut and buried deep to last and they did, over 110 years. The elm tree obviously wasn't there in 1890 since its about a 20 year old tree. I suspect a seed landed in the few rocks that were there to mark the grave and the tree grew because the rocks were against and around the tree. Not knowing exactly where the grave was I just used the tree and the rocks as a head stone marker.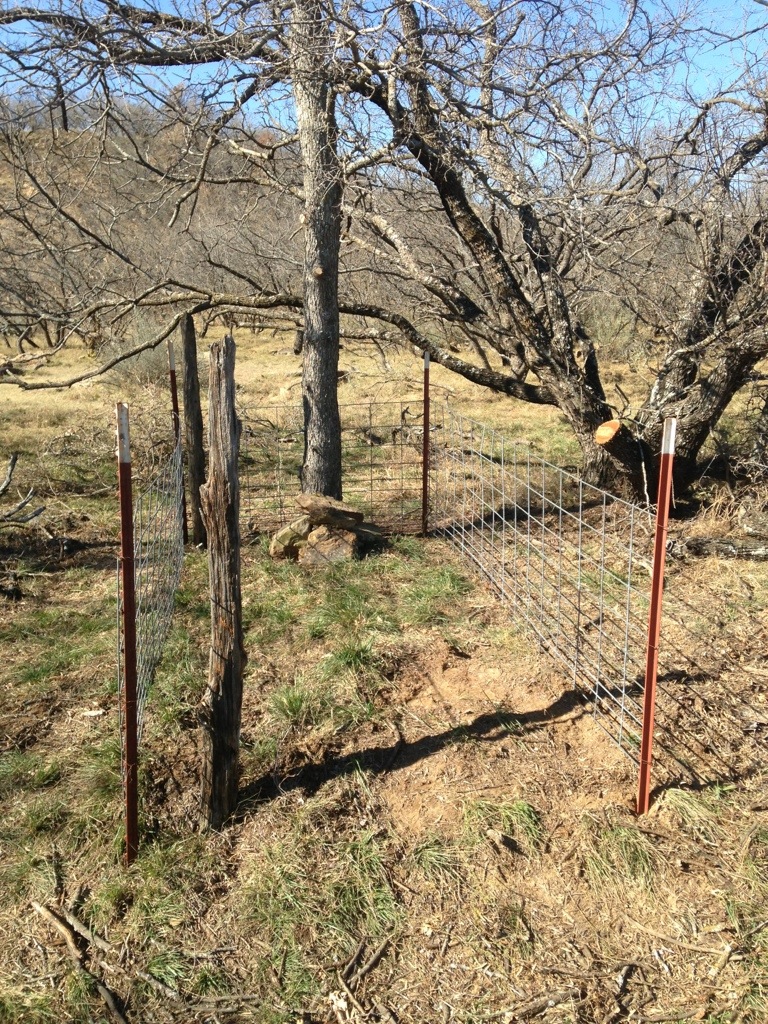 I really feel like I'm not doing justice to it but I don't know what else to do. Little Minnie has been laying here for a 100+ years in what Im sure is a fairly shallow grave and Ive walked passed her 1000 times and never even knew she was there so I guess anything that lets people know she's there is better than what she had.
I put up a few panels to keep the cows off of her and trimmed the trees and piled the few stones I found laying there, I walked off a little ways and got her some more just so maybe in another 100 years there will be enough rocks there for somebody to find. I felt weird doing it, it should have been just a little work no different than cutting any tree or putting up any fence but it wasn't. I couldn't help but stop and think about this poor little girl and the short life she lived, it saddened me and she wasn't kin to me at all and I had never even heard of her a few days ago.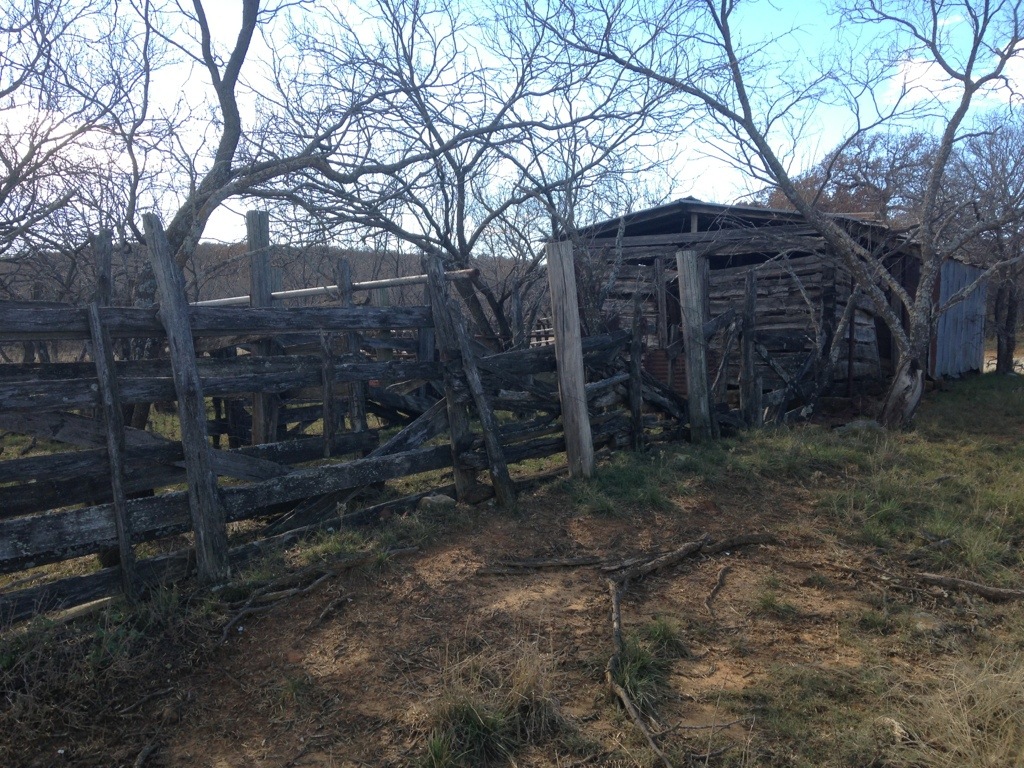 This was Minnie's house. The center of this barn is the original "house" built here. Look and you can see the parts that were added on after they made it into a barn. The big logs have hand cut notches and the house was built to live in. I assume it was originally a dirt floor because the floor is old but I don't think it was built when the house was first built.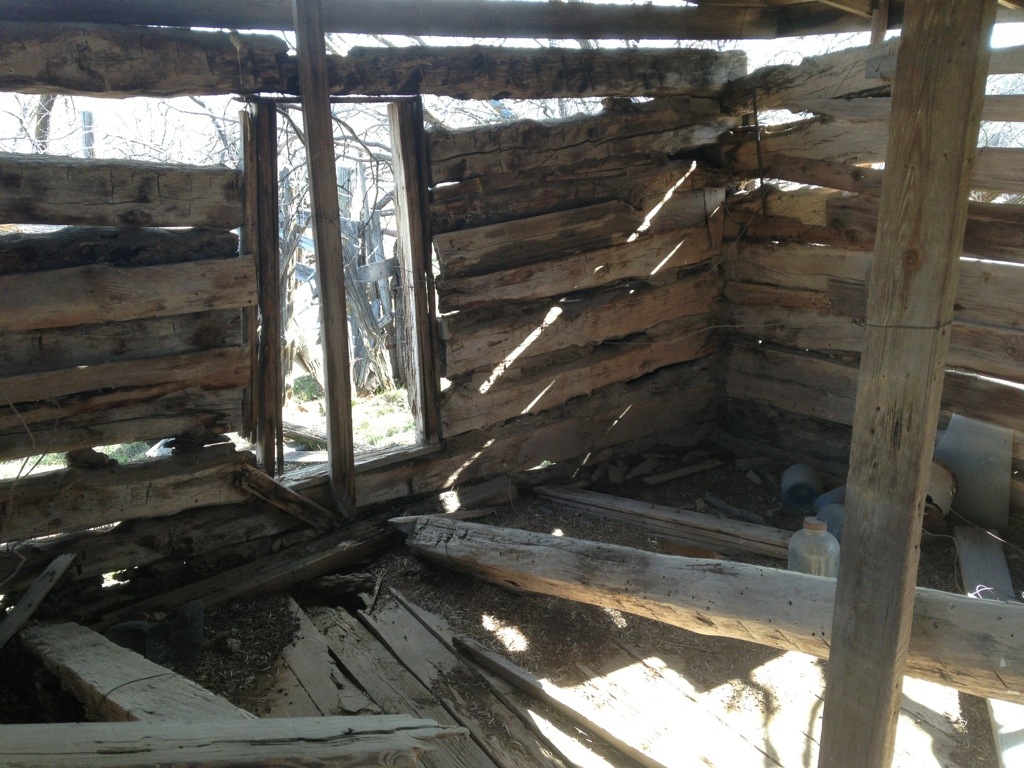 The original part is about 12 feet square and the logs are not round they have flat sides. I can't tell if they were cut with some kind of mill or by hand and I didn't do enough research to see what tools would have been available to them, sorry. I do know the notches that hold them together are hand cut.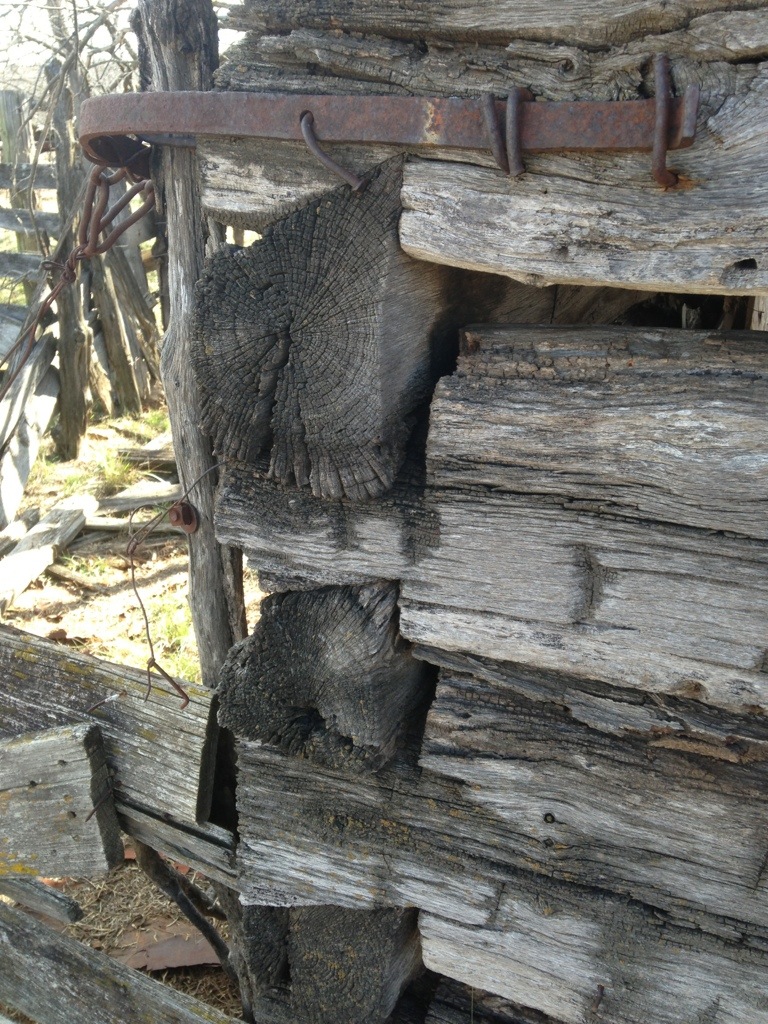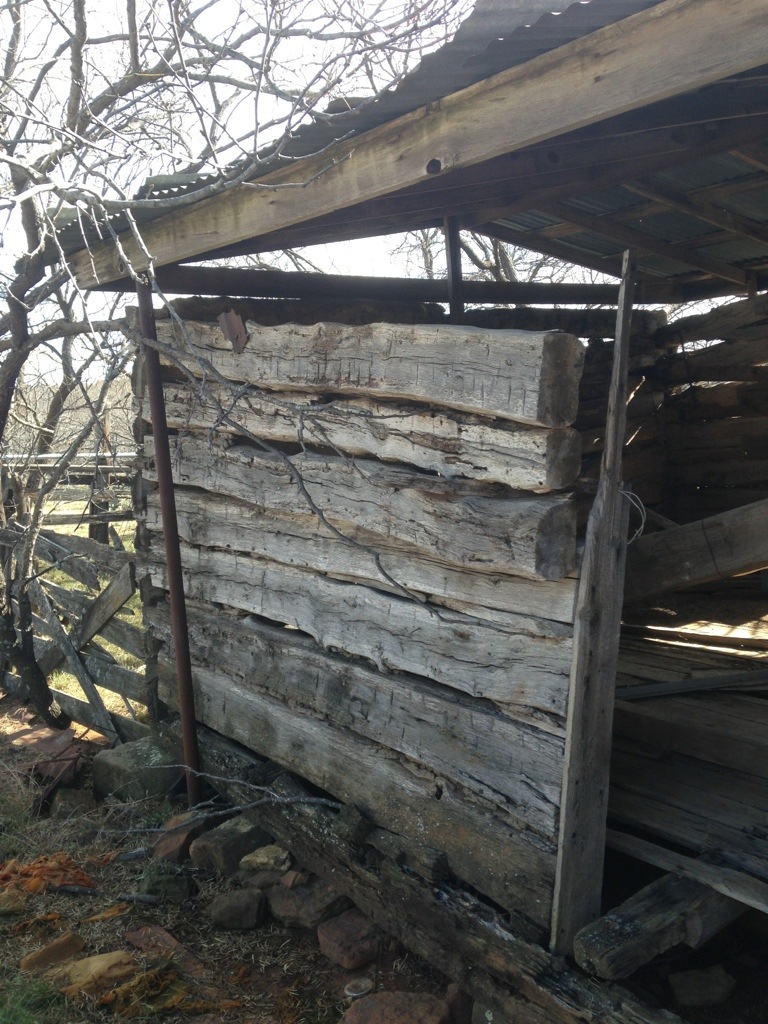 The old roof was long gone and replaced with tin several times from what I'm told. This started out as a 150 square feet home and over the years was built and rebuilt into a hay barn, and later a barn for animals to get out of the weather and eventually a pen was built around it and chickens were raised in it but it was Minnie's house. Minnie was born in this house likely without a doctor and to a mother who had minimal medicine if any at all. She lived her short life right here within a few hundred yards of it and it is possible she never even seen town. She had to be buried alone, not near her families graves in a cemetery and I hope I did enough to represent her little grave. Now when I walk by I will at least know somebody is there. I can see the barn from her grave and when I walk up the road it really makes me appreciate what I have because what I'm looking at right at that moment is all Minnie ever had. Her whole world was what is in my view looking up that road and that's all she had.