Remember when you were a kid and you played hide-and-seek and you had a home base? This was the place where when you got there nobody could get you and you were safe, well hunting hogs in Jack county is my home base. I've spent the better part of a month driving from one border to the next chasing critters and even though I love it its nice to go to home base and be safe.
As every good weekend should this one started with high school football, but Graham seemed to have it under control so at the half we made our way out and got to camp at 10 o'clock. With the moon full and shining bright I thought a little walk about with a light and rifle may yield us a shot at swine so no sooner had we unloaded we were straining our eyes into the shadows looking for those hogs I love to chase so much. I had my friend Patrick with me on this trip and although he's not a hunter he's ready for about whatever adventure I dream up so talking him into walking through the dark while I shoot at pigs was not hard. The walking through the dark part I got right, the shooting pigs part not so much. We walked for about an hour and seen one deer and no other critters so it was bed time.
I knew there was a new oil well location about 300 yards from one of our better stands so I avoided that spot. The place I chose was close to a half mile from the location but that wasn't far enough away, for today was fracking day and if you don't know this involves a few dozen trucks, and water tanks, compressors running, and about everything else that makes the loudest noises you've ever heard, needless to say the morning was a bust but that's hunting in Texas I guess.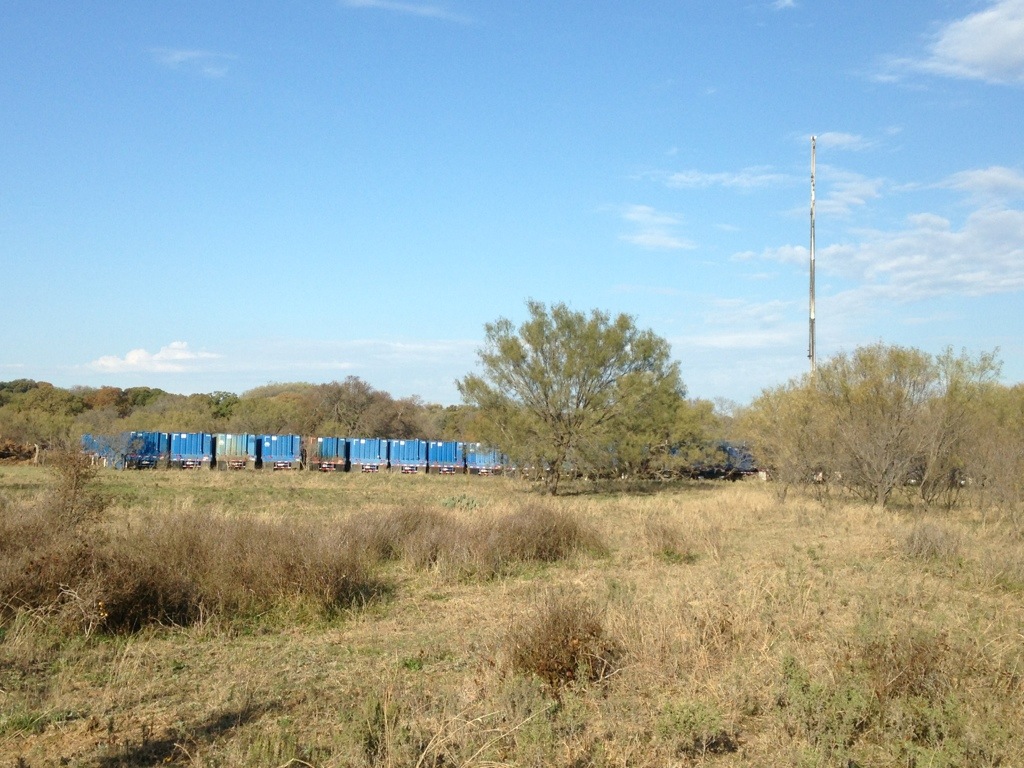 On top of the oil field workers it was 85 degrees and windy, and you throw in a full moon and you have a recipe for, well I'm not sure but it ain't good deer hunting. You know how the old saying goes, "when life gives you lemons, make gumbo", I think that's right, either way I found some ducks and knocked down two with two shots and toss in the squirrel I took before that and I got a good start on that gumbo.

Back at camp I cleaned up the critters and got the makings for charizo and egg tacos out. I can make these in my sleep, its the meal I eat most every time I camp here.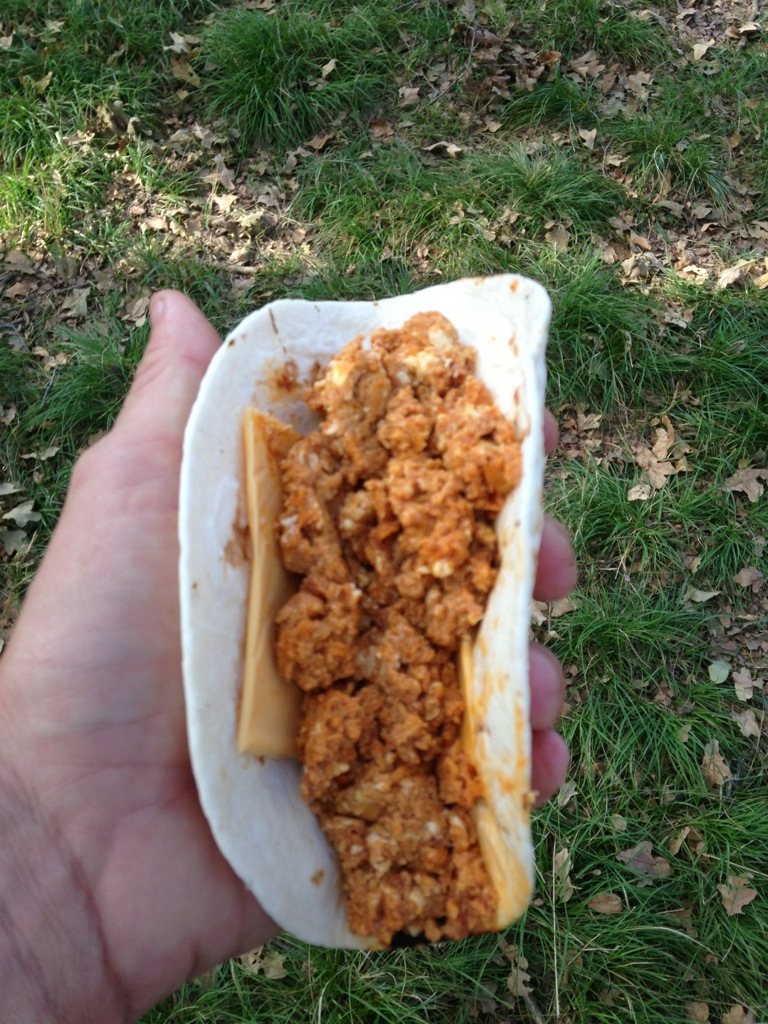 After three or four of those I needed to go for a ride before I got lazy so I loaded some corn and a gun and went to fill feeders. That was uneventful but man my food plot is looking nice. Lots of turnips, clover, oats, and wheat coming up nice and green and the plot is full of tracks, I know where I'll be after it freezes few more times.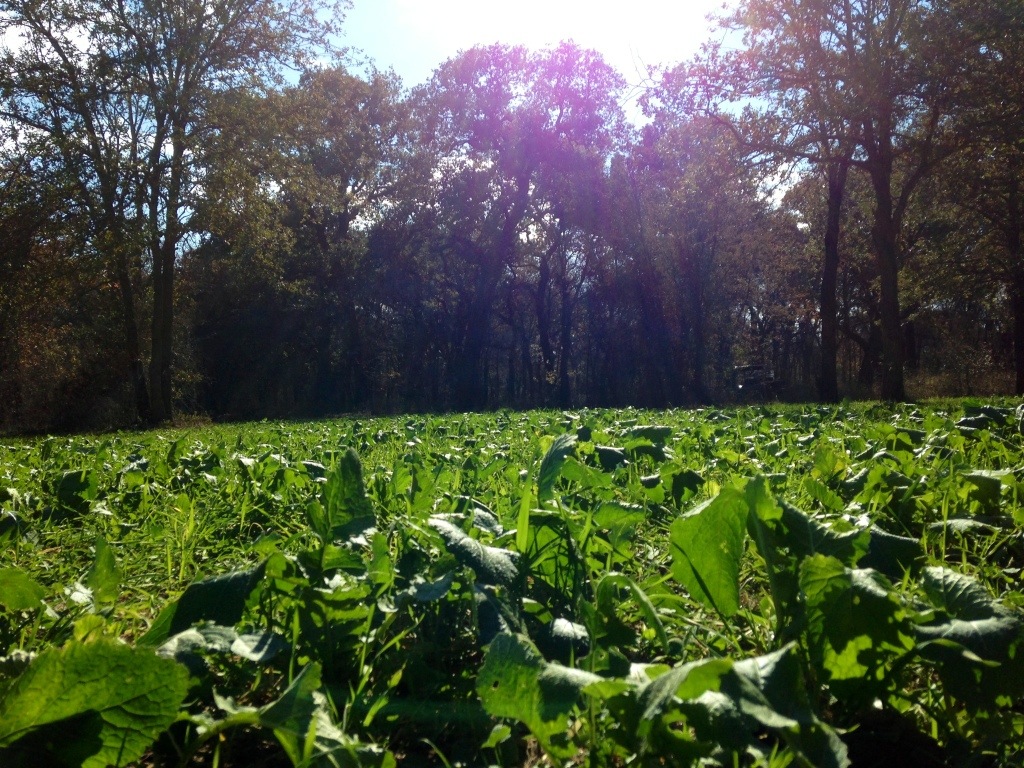 The afternoon sit wasn't any better than the morning and I had figured that there would be no need to get out skinning knives this weekend as the conditions and circumstances were against us but I'm ok with that, sometimes its nice to do nothing. What better way to do nothing than to start a fire and roast some hot dogs, sit around the fire tell stories that are half truths and talk about life like you got it figured out? That's just what I did and I may not have life figured out but I got enough figured to know when to have a hot dog by a fire with your buddy.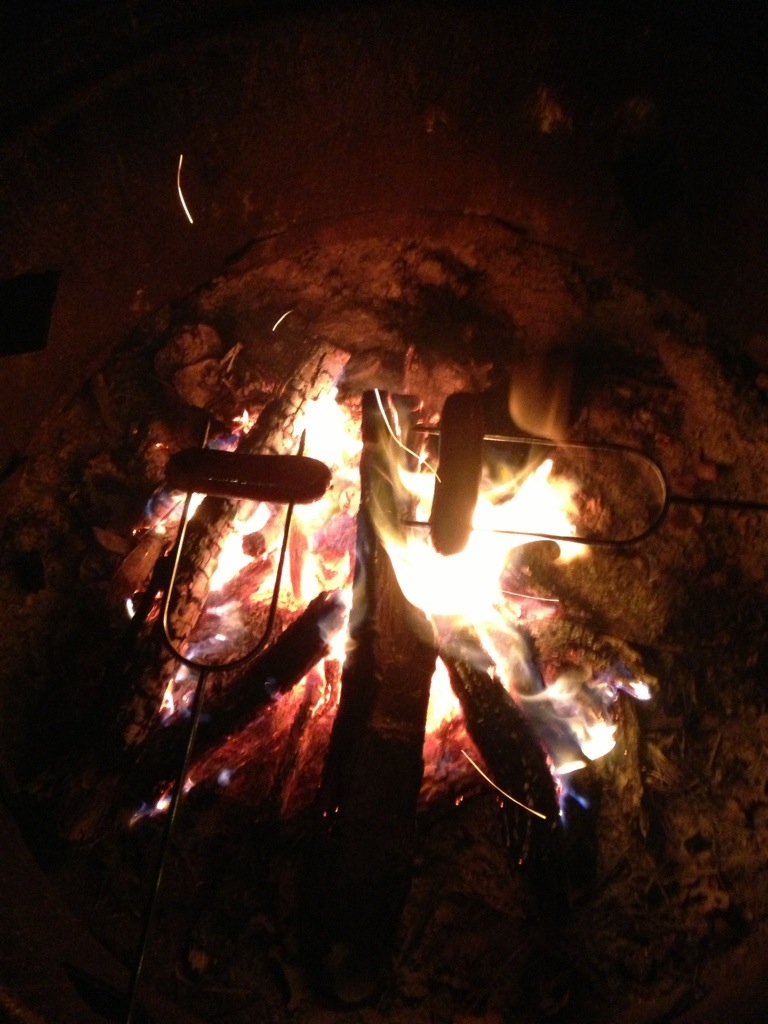 I taught Patrick about "sombrero dogs", that's where you roast the hot dog first then put the tortilla on the fork to warm it and it looks like a sombrero, when the tortilla is hot you use it to pull the dog off without getting burned and lay the cheese in it. Who wouldn't love that?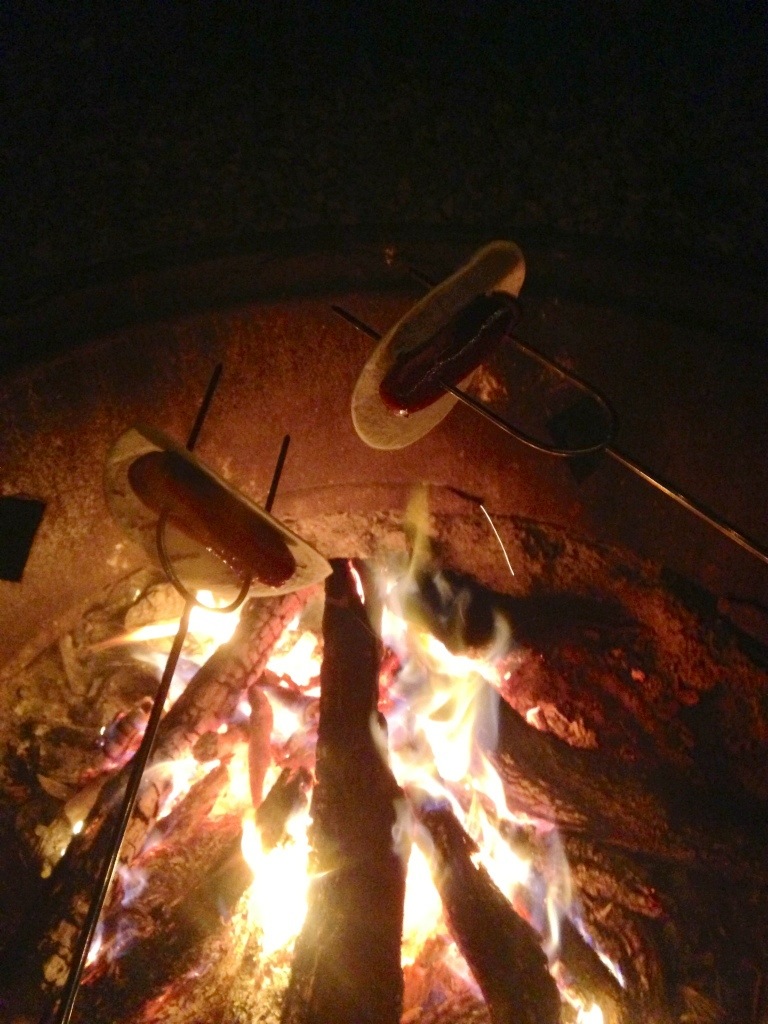 The wind was all wrong to bow hunt the morning stand so I went to my food plot with a rifle and waited on a big spotted hog I had pictures of a few weeks back. We got in at 6 o'clock which is thirty minutes before sun up and a big black hog had already started eating his breakfast. I turned the light on him and tried to line up the light and the rifle scope and couldn't get it done, I handed Patrick the light to help me out but we still couldn't get stuff together and I hit the roof of the blind a time or two and made about as much noise as one could make and I successfully ran the hog into the next county. We sat the rest of the morning without a sighting so I figured the only thing that could help this whole situation was a chicken fried steak. Look out Green Frog here I come. You already know I pretty much keep this place in business if you read any of my stories. I had chicken fry, fried eggs, hash browns, biscuits and gravy on everything. That should fix about anything that ails ya, and it did.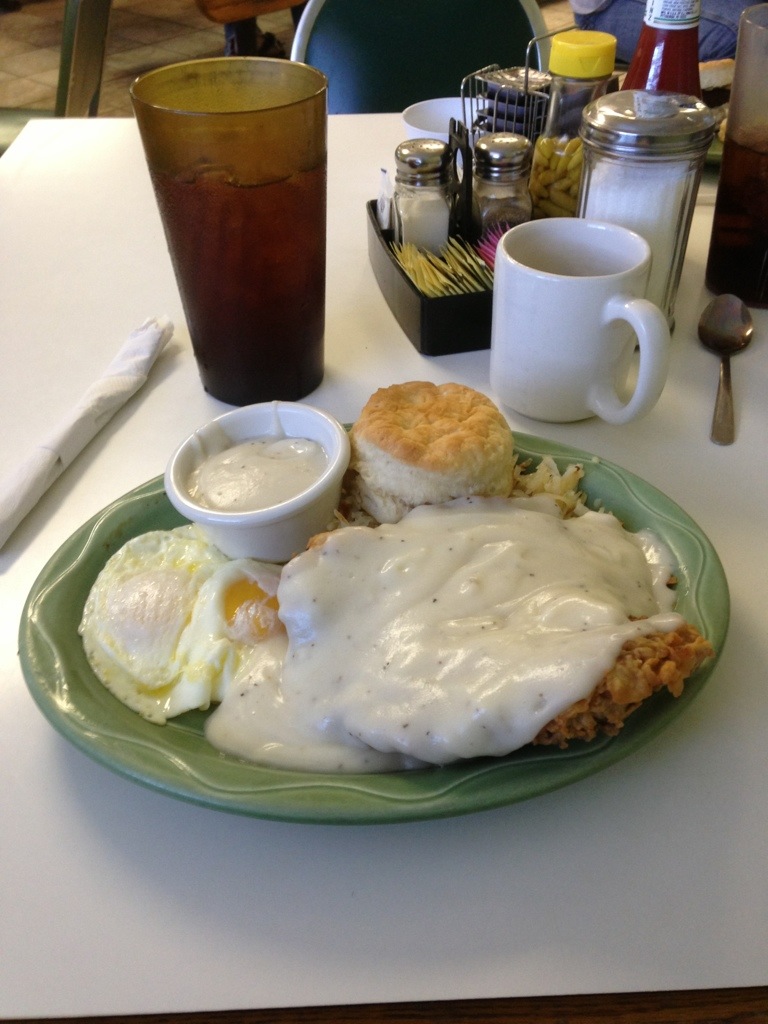 The weekend wasn't a success in the sense that we took a lot of critters but again we had good food, a good fire, and a good time.