Morning always comes too early no matter what time you get to sleep but we got up and went at it. Everybody was going back to their same spots as the evening before, but the fog was so thick it didn't matter where you were because you couldn't see 50 yards until 8 o'clock.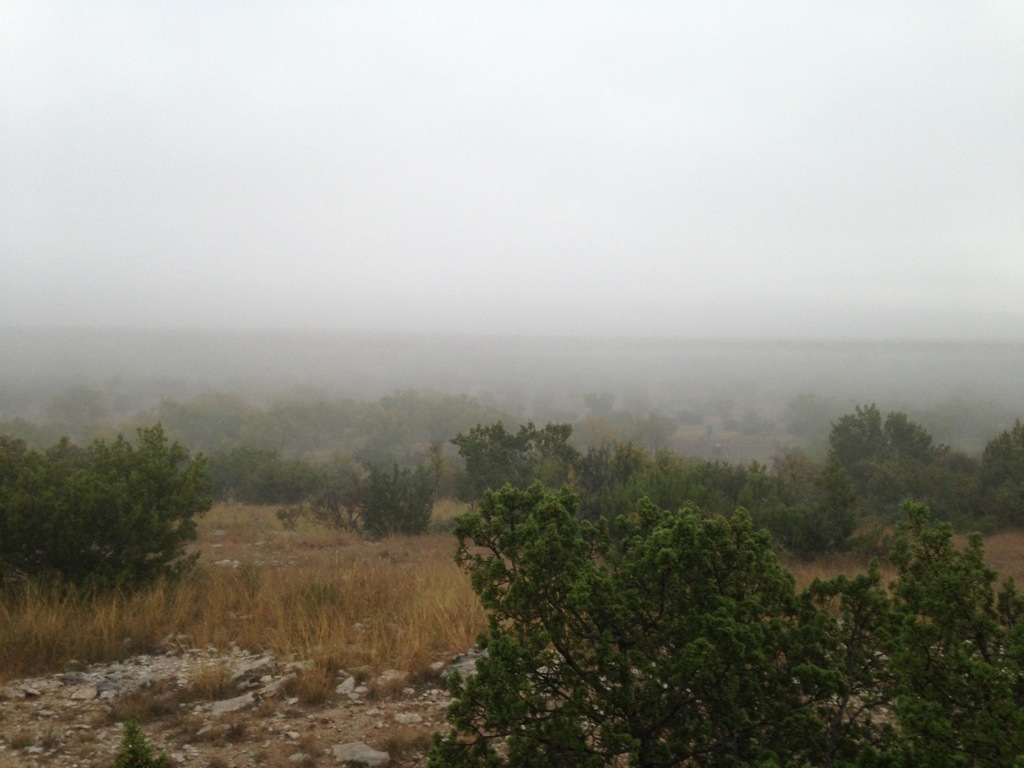 Finally the sun started to cut through and immediately I started seeing deer. One buck after another started filing through but of course we were hunting does so as cool as it was to see it wasn't helping the cause any. I heard a shot from the direction Alex was and I got a text saying he got another one. I continued to watch my bachelor party going on and another shot accompanied by yet another text saying Alex had gotten one. This kid don't mess around, if there's something in range and he takes a notion to kill it then its a done deal. That gave him three on the weekend to my one. Is the apprentice becoming the master?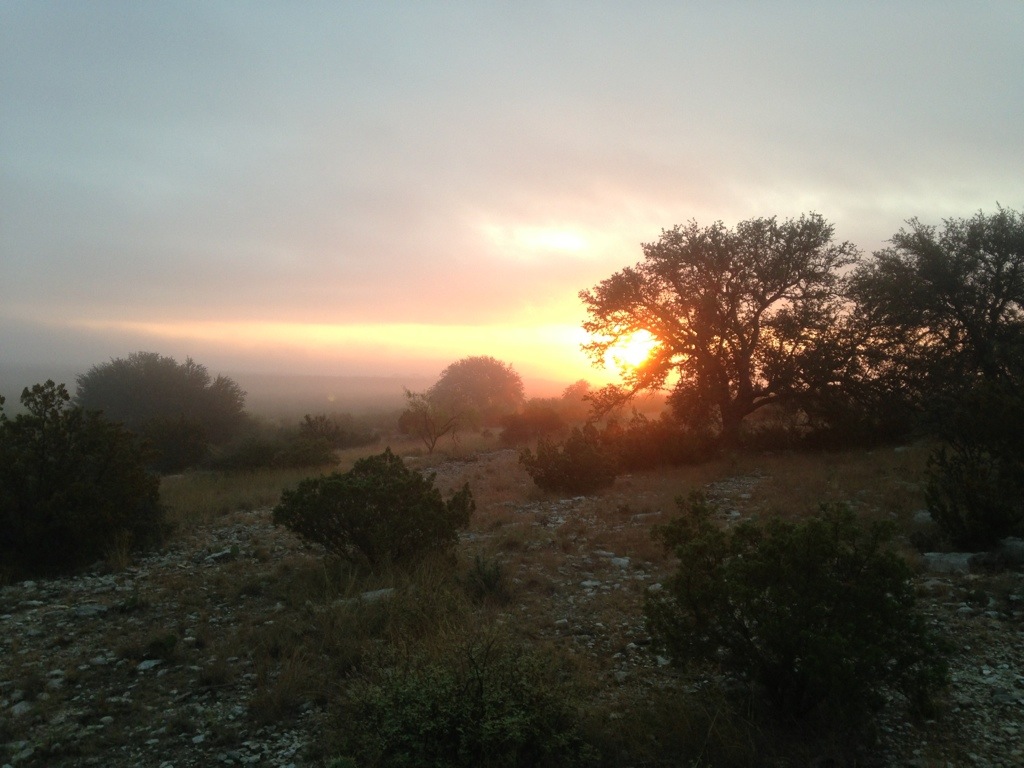 My morning ended without a doe sighting but that was ok because I had gotten reports that several had been shot so we had work to do. Back at camp the guys had already cleaned three and we had three so I got some coffee and went to it. I clean deer because its part of the deal, I don't really consider it work and actually enjoy it so I did three more that morning making my total 9 on the weekend. Some guys had already packed and headed out and others were in the process of leaving. We ended up with 17 doe total for the weekend and plenty good times and good food with good people. I hate leaving any hunt but you can't get to the next one if you don't leave the last one. On a hunt like this its not real hard to get your gear back together because it doesn't take much gear to hunt here.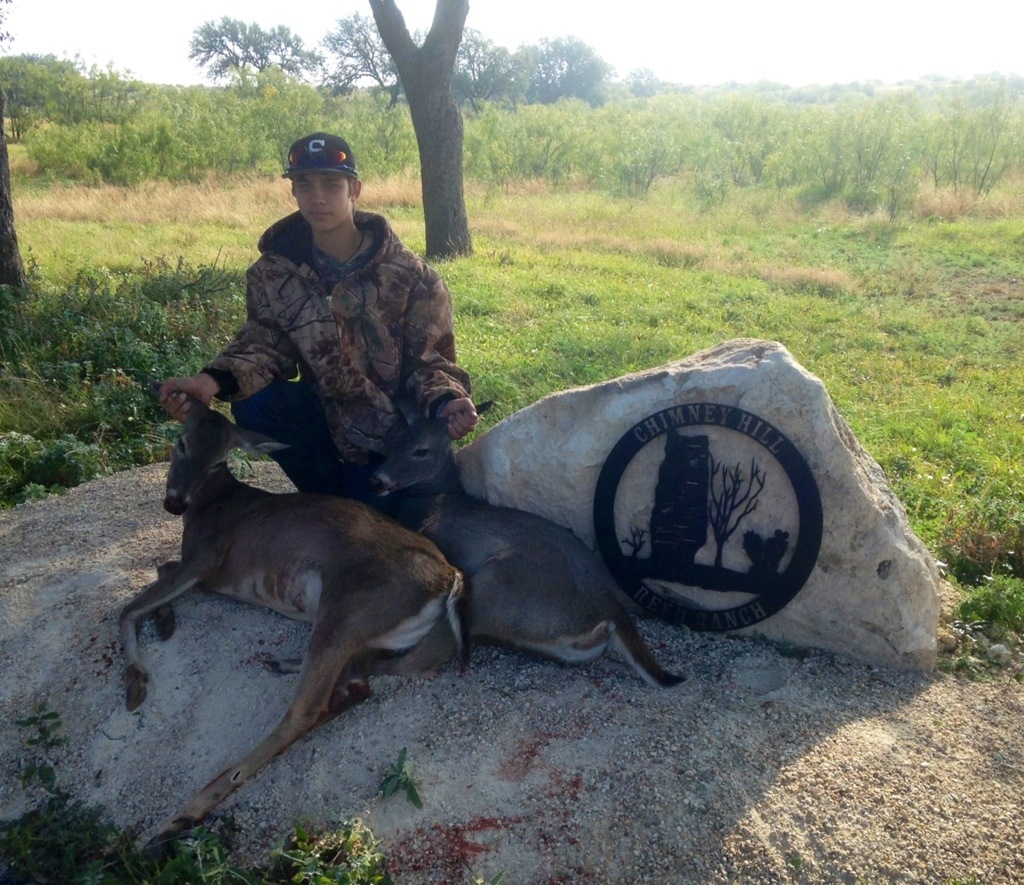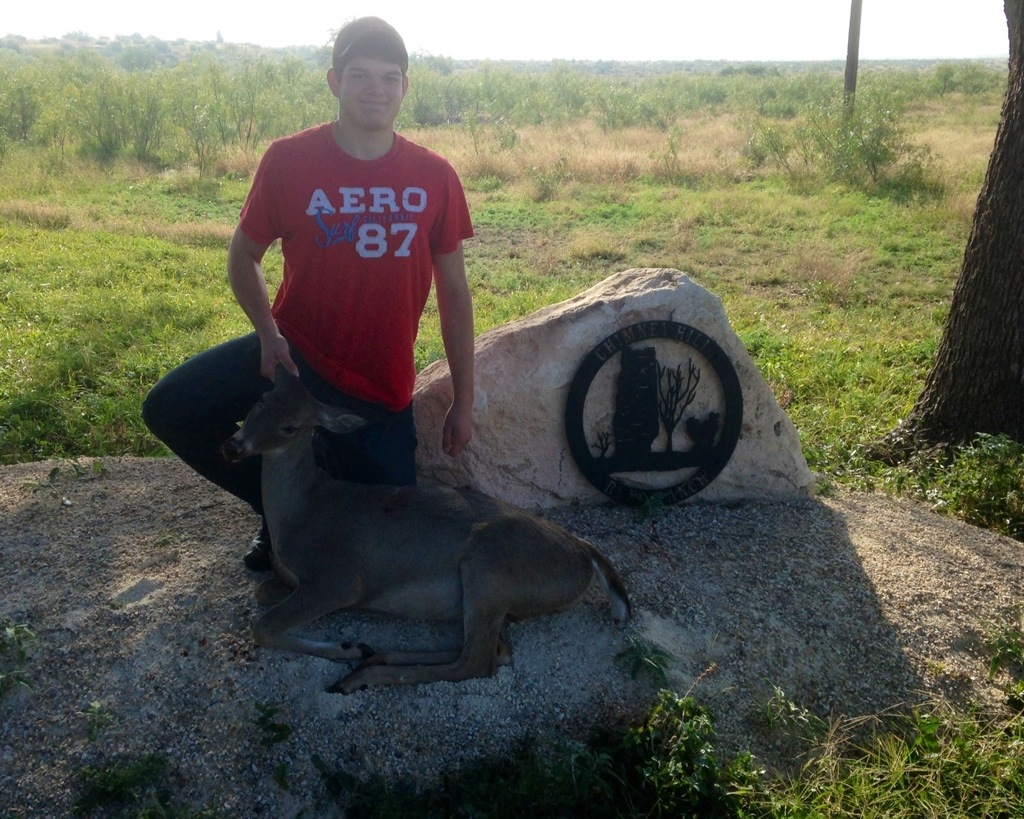 We all loaded up and made our way off the ranch and I was glad I decided to make the drive despite how tired I was and not having been home for long. The next and possibly most important thing we needed to do was decide where to eat on the way home and the Turnrow in Rowena TX would be the victim of my hunger. I ate what the cook there called, "the biggest burger he ever made", once and I planned on having him make it again but when we pulled into the parking lot it was closed, what a bummer. Out here you don't just go across the street to the next place, in fact it maybe another town or two before you find a cafe but we were saved by Alejandra's Restaurant in Ballinger.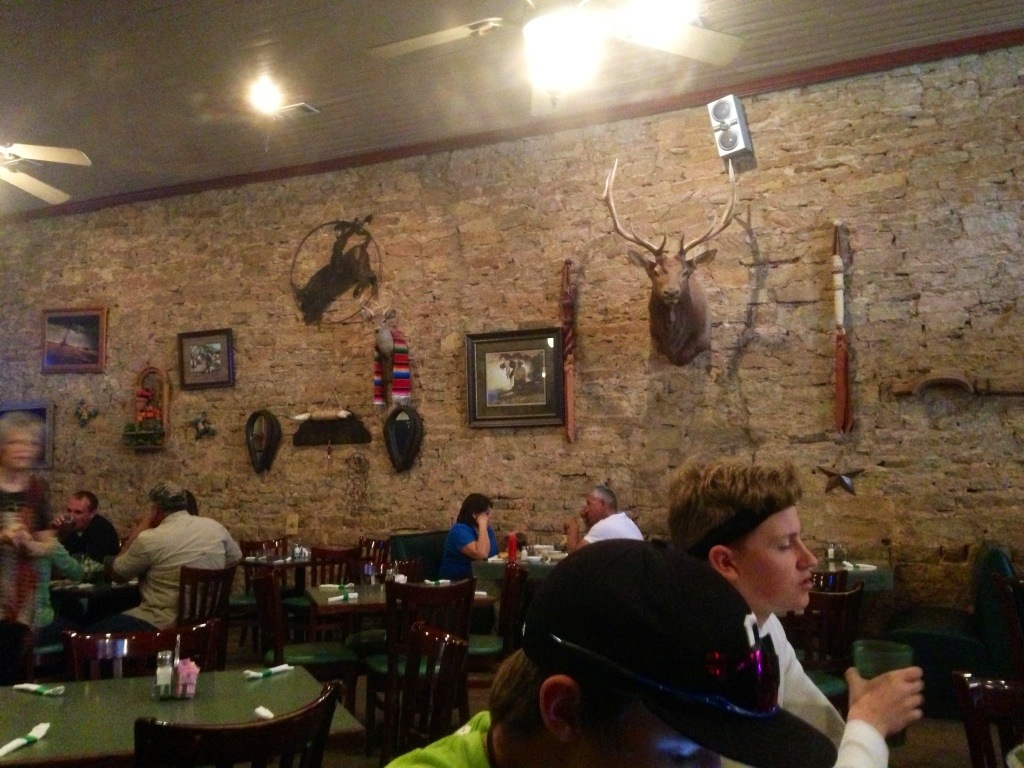 I had a big plate of enchiladas with some tacos and Alex had beef fajita nachos, both were good and the wait staff did a good job and you know I had to buy the tshirt. With a full belly and sweet tea to go we were on our way back home. I'll admit I struggled to stay awake while driving but we made it and another great weekend was in the books. We are lucky to get to do what we do and I hope later Alex realizes how trips like this have formed him into the man he will become.