Getting up in the morning isn't getting easier and I slept less every night because of my ribs I couldn't get comfortable. We decided more driving and less walking would be good so the plan was made to just take short walks a few hundred yards here and there to look in the bottoms and only walk if we needed to stalk a critter. Bo had told me about this spot holding huge herds of elk in September but they had usually moved out by now but the walk was short so we set out. Very nice view once again and I started looking into every crook and cranny for any sign of life.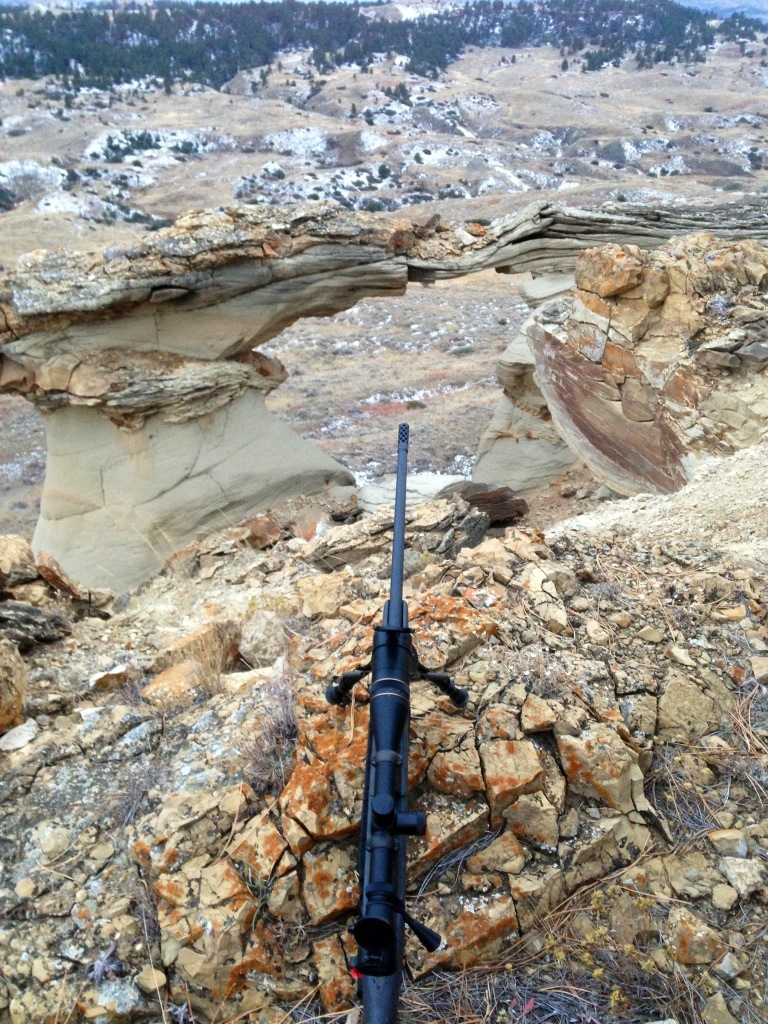 Bo was on his "A" game this morning he spotted a big bull elk right out in the open across from us, I completely missed seeing him somehow, and minutes later he found muleys below the elk. Two of these deer were bucks, after seven days we finally had a buck unaware of our presence and in a place not too hard to get to. Bo would stay on top and I would make my way down and back toward the deer, one of the problems would be the sun, if it stayed cloudy during the stalk I would be fine but if the sun came out it would be directly in my face and I doubt I would see them before they seen me but I was going anyway and its the only way I could pick out to go. I left Bo pretty satisfied I could into range and stalk these animals and if I got down in the bottom and couldn't see them I could look up to Bo on the peak for directions. I had walked about half a mile and the only way down was steep, very steep, but it was dirt not rocks. I figured what the heck Ive fell down worse so I turned and headed down. Half way down the hill in a slide I glanced up and 200 yards away in a sage brush flat was mule deer so as I'm sliding I grabbed a pine tree and held the gun against it trying to stop long enough to shoot as I could see a buck in the group. I got stopped mostly and flipped the safety off still not really as steady as I wanted to be I found the small bucks neck and squeezed the trigger, nothing happened, I glanced down and noticed the safety was half off. I guess because I was wearing heavy gloves I didn't get it pushed up so I slung my glove off flipped the safety off and got back on the now moving deer. I seen the doe in front of him go through a small hole in the tree so I put cross hairs on the hole and waited for him to pass. The up hill side is my right and the dirt under my left foot is giving way so I'm trying to stay on the deer basically with one knee buried in pine needles for grip, as the buck passed the hole I squeezed the trigger and killed a big branch on the tree. I can't explain the emotions I felt. I was so close to all our efforts paying off and I missed. I don't miss deer with a rifle really, I can't remember the last time but I also haven't hunted this type terrain. I wanted to just sit down and quit, my body hurt, I was tired, hungry, starting to get a bad attitude about this hunt and that's not what I wanted. I made the walk back to meet Bo and told him lets just go, I need a break from this, actually we both did. We had been hunting together for a week from daylight to dark, we didn't stop for naps or go to camp and eat we hunted and hunted hard and I felt like I let us both down so I told him lets pack camp up and go back home, it was Halloween and he could go trick or treat with the kids, so that's what we did.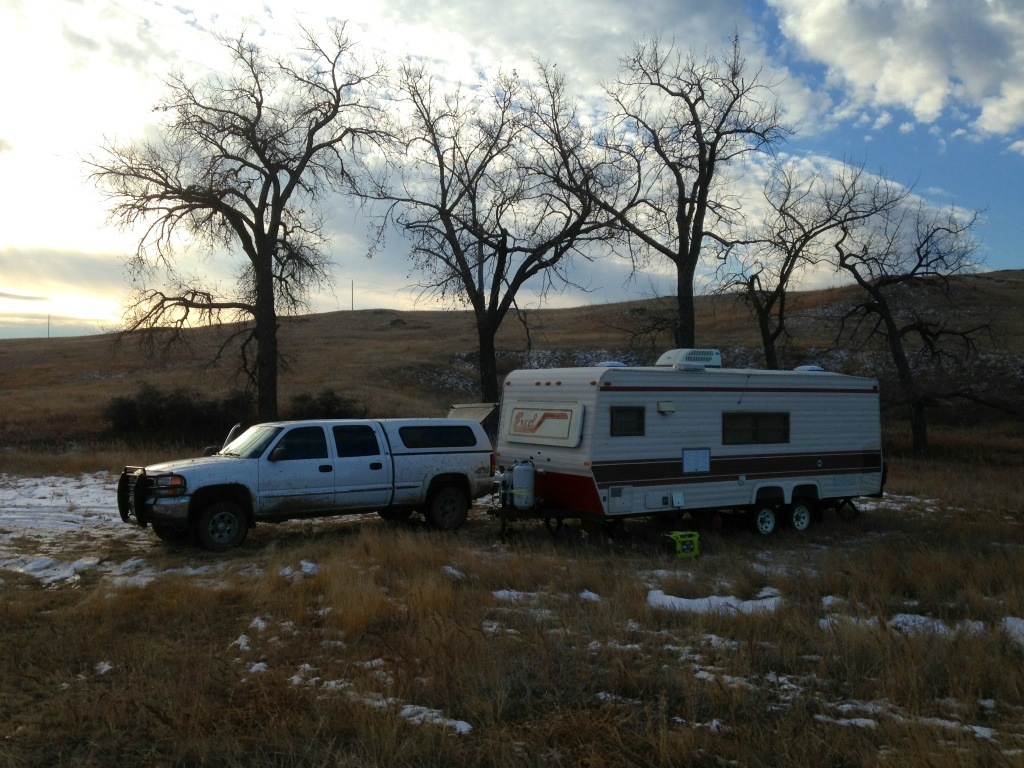 We talked about deer and how to get a big horn sheep tag, since apparently Im a good sheep guide but terrible at finding mule deer bucks, and made the nice drive to Glascow Montana to drop off the camper and maybe sneak in a cafe lunch.
The Willows Restaurant is where we stopped and honestly I didn't care what I had I just wanted food on a plate. I had some kind of burger with ham, bacon, couple kinds of cheese, and some grilled mushrooms, I loved it.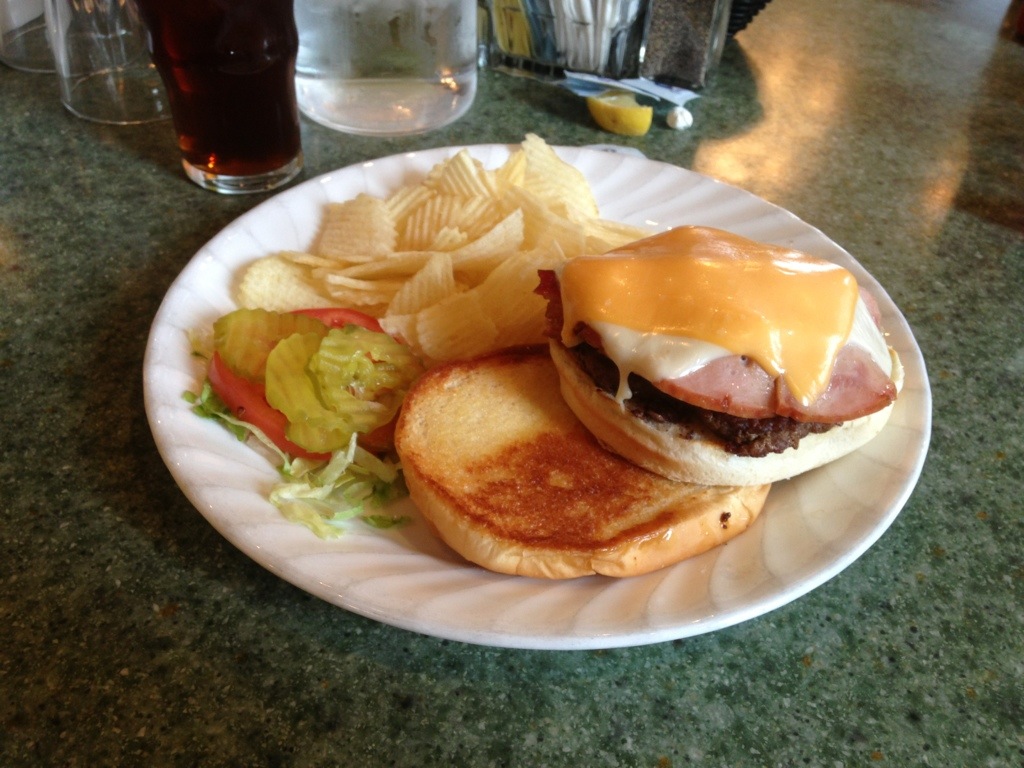 After the meal we headed back to Sidney so Bo could trick or treat with the kids, I would go to the farm down the road and watch the sugar beats again. The wind was howling but I picked out a downed tree and laid under it facing the wind and the sugar beats. A small doe was eating at one end and for what seemed like no reason she bolted into the trees, as I scanned around to see what she seen a dump truck is coming across the field to dump more beats.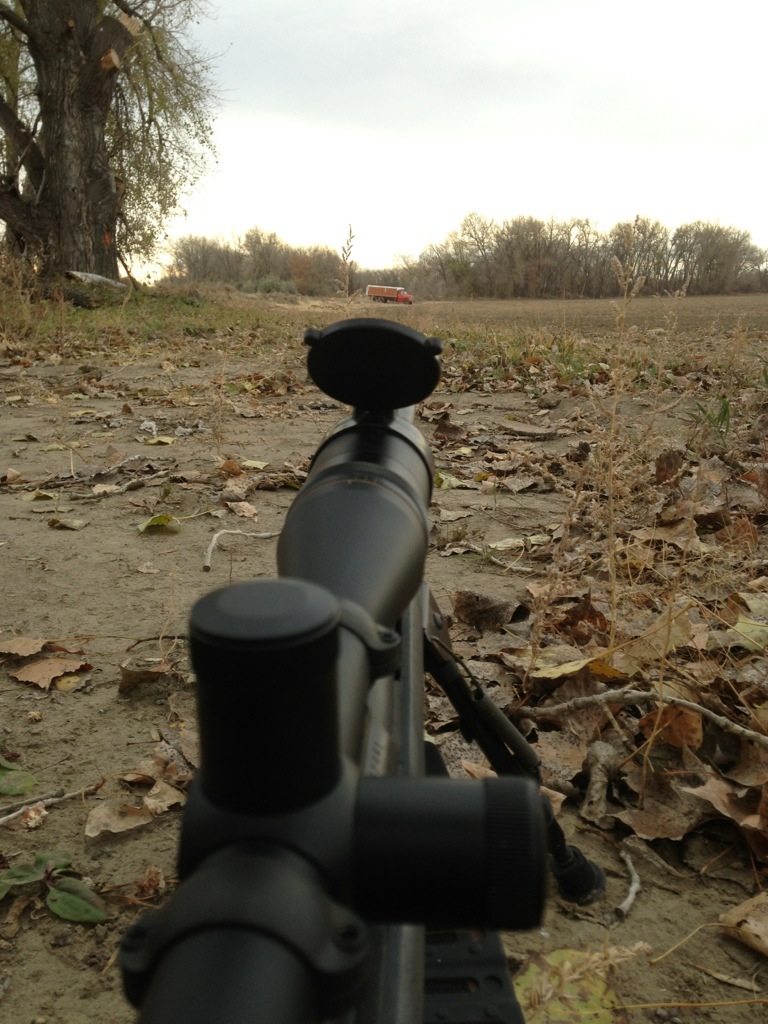 I'm sure the deer would love fresh beats but Ive never seen one fond of dump trucks. I started thinking this just wasn't meant to be what else could happen to keep me from killing a deer, the sun was setting on the Yellowstone River again and another day was gone. I was glad to be here but I thought about those hogs in Jack county and how I loved to hunt them, I guess I was getting a little home sick already. I went back to the house and had candy with the kids till their bellys hurt and I went to bed.