I needed to shoot my rifles and get ready for Montana next week so we decided to drive to Jacksboro Friday night and listen to the football game on the radio and hunt Saturday morning. The game wasn't much worth listening to as Graham rolled up a 40 point lead so I went to bed early. Alex decided he would hunt a new stand and I took the video camera to look for a nice buck I had some game camera pictures of hoping to see him in person so that I could decide if Alex should hunt him next weekend during the youth season. It was cold, 34 on my thermometer, but it felt like deer season and I loved it. I left before Alex as I had a bit of a drive to my spot so I wished him luck and told him let me know how its going. I got in thirty minutes before legal light and could hear something crunching on breakfast two minutes later, I couldn't make out the figures through binoculars so I figured a little lip squeak would bring them closer if it was coons and it only took ten seconds of squeaking for the first one to cover 100 yards and he was standing on his hind legs staring me down. I played this game with two more as they came out of the brush and I laughed each time, simple things for simple minds I guess. Half hour later two small bucks came in from behind me but they didn't like the looks of something because they were gone as fast as they got there. Next was a turkey parade, I heard the hens making their way through the woods as they stopped and picked up the half froze grasshoppers along the way. These made easy meals for the birds as they were very cold and couldn't get away, a few cold grasshoppers and some mesquite beans make a fine breakfast for any bird. Just as that flock was headed out another flock came in from the other direction, that brought the total to 26 on the morning. I was texting Alex on what I was seeing but he hasn't had much luck until about 8:30 when I got a text that simply said, "killed a bobcat", he's not much on words. I figured I was cold enough and Alex could use the help so I loaded the truck and left the birds feeding across the field.
Alex told me that a squirrel was on the ground eating when out of nowhere the cat pounced on him and I guess there was a little bit of a tussle because the squirrel got loose. Unlucky for the cat his pursuit of the meal took him closer to Alex and at 15 yards he was well within shooting range. The cat was quartering away walking slowly and Alex tried to lip squeak but said his lips were so cold they didn't make a noise so he just drew his bow, found the cat, and let the arrow go. The cat made a little half circle and piled up in a thorn bush.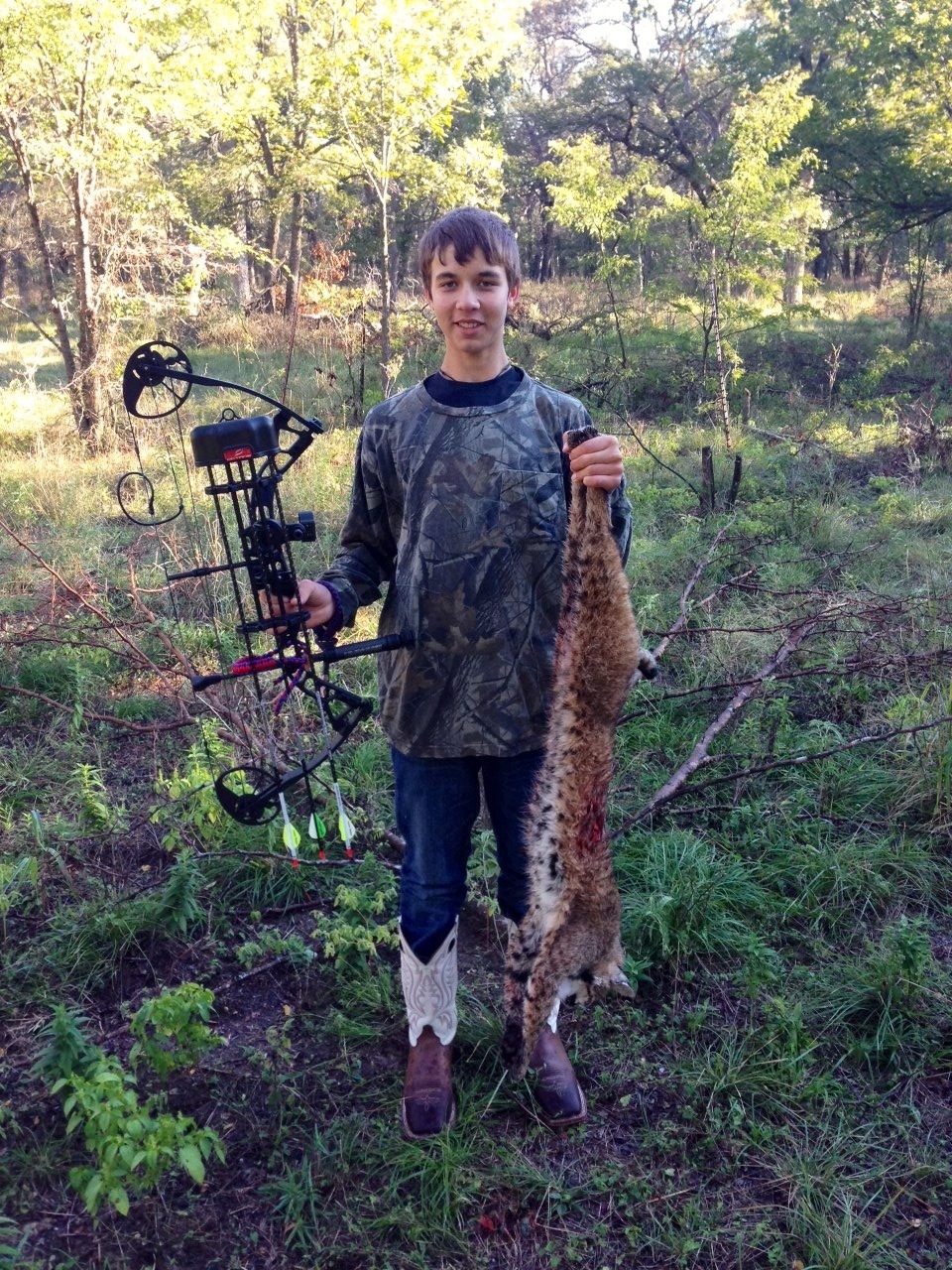 This is Alex's second cat and first with a bow which is a great accomplishment, cats aren't easy to kill and are even harder with bow and arrow, I'm proud of him.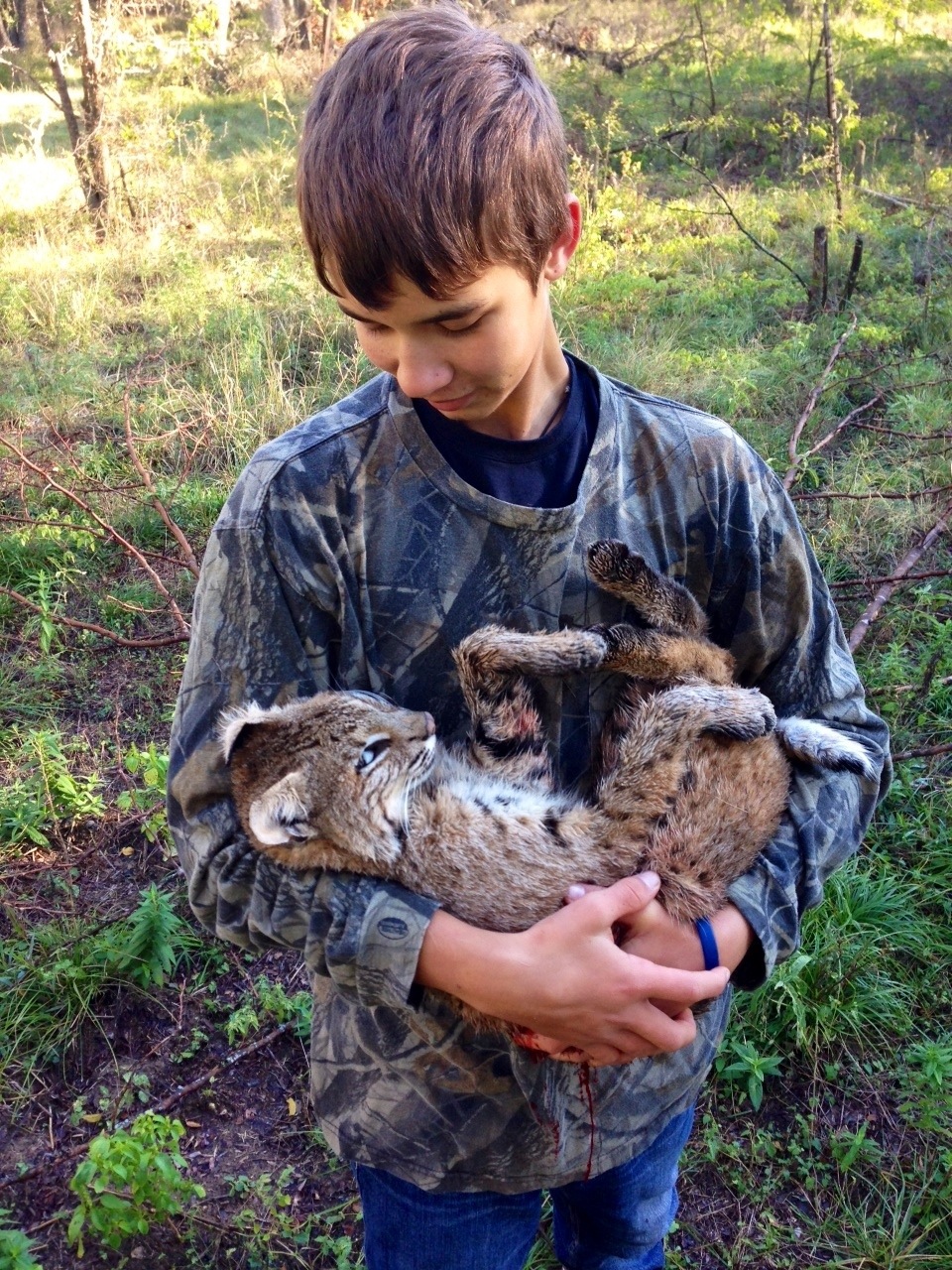 It wasn't hard to decide what to do next, lets go have some celebratory breakfast. I'll celebrate anything if it means I get breakfast, next stop Green Frog Cafe, Jacksboro Texas.
Of course this is my favorite spot, its my go to cafe after a cold morning hunt. Ive eaten here for years as have generations of Jacksboro residents. The original cafe opened in I think 1959 across the street from the current location. Today I had chicken fried steak, eggs, hash browns, biscuits, and gravy on everything, ok actually I had two chicken fried steaks but who's counting.

Alex had French toast, sausage, bacon and yes that's powdered sugar in the bowl.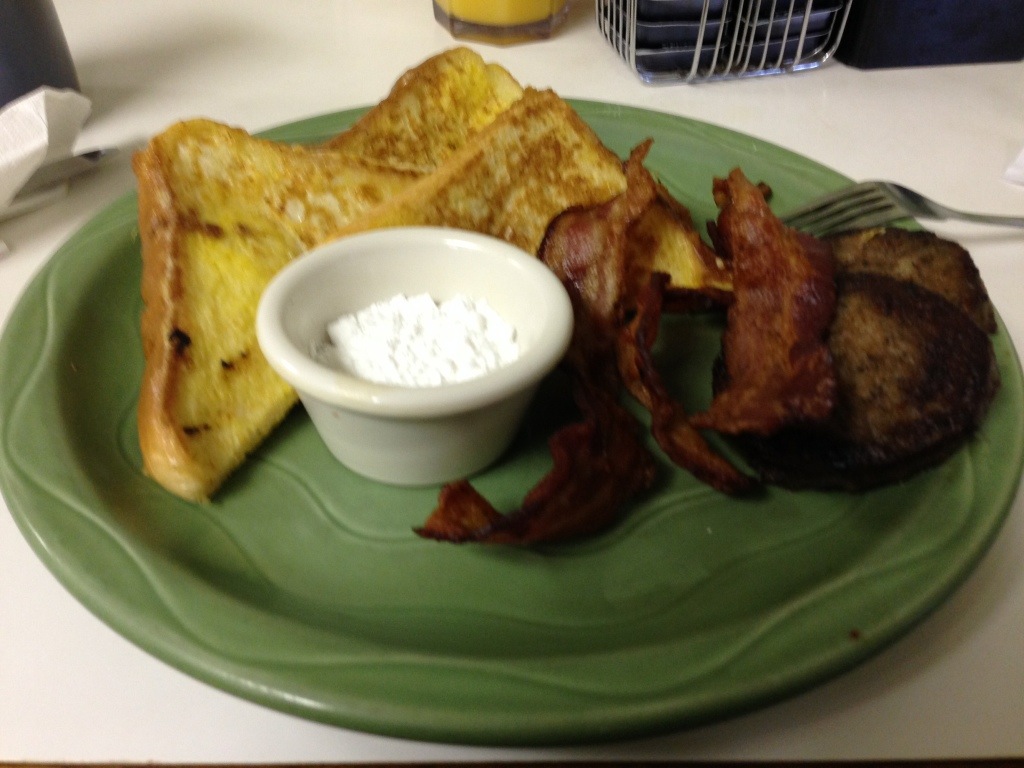 Alex has been having breakfast here basically his whole life and once when he was about 8 he ordered a cinnamon roll and the old waitress who was very good at her job but was still an old country lady says, "what kind of meat do you want with that?" Alex says "none." The waitress looks over her reading glasses and says,"you don't get a cinnamon roll without eating your meat first" I loved it, that's what any of our grandmas would say and when Alex glanced at me for advice I said, "you heard the lady you better order some meat". As we were eating I got a text from Nate that he had killed a nice fork horn buck on one of his places so we finished up our meal and went to help quarter a deer. After the cleaning it was off to the reloading bench to load up some bullets and get to the range to shoot the rifles in for Montana mule deer next week.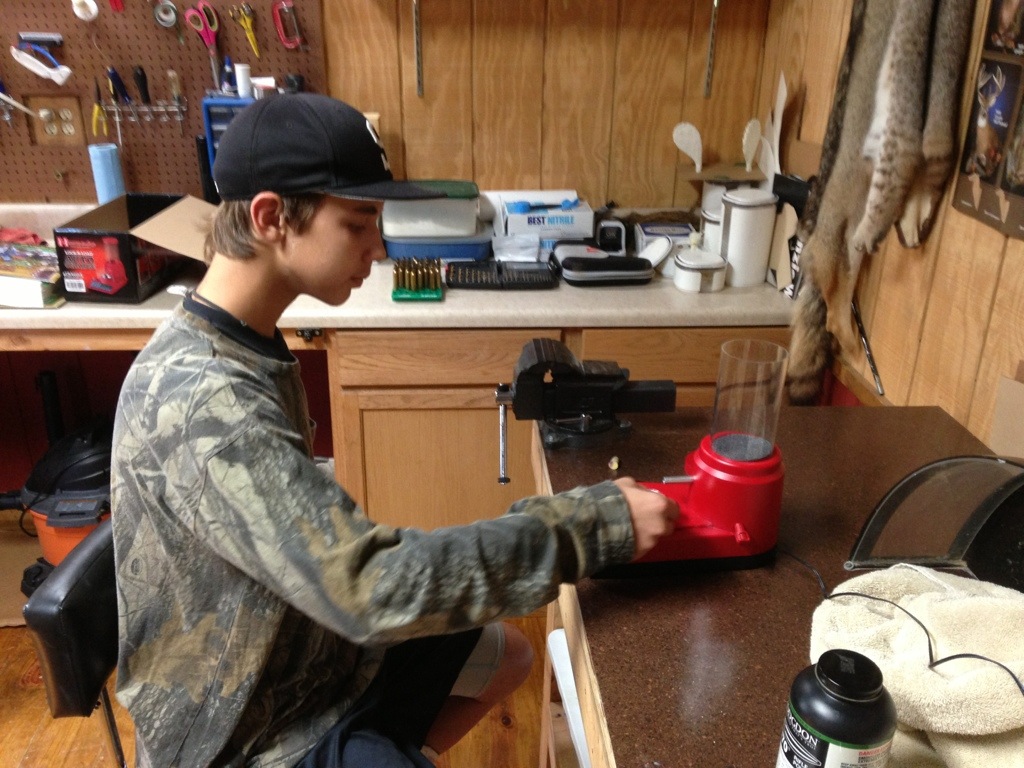 Nice little trip with a good breakfast and coffee and I sang some Kevin Fowler and Hayes Carl songs on the way home to Alex, I don't think he appreciates my singing but he tolerates it since I take him hunting and buy him some french toast.