I've known Hoss over 30 years and Cory over 20 and Nate's my brother so we are pretty familiar with each other so to say there's some bad jokes and smack talking would be an understatement but the worst line of the trip goes to Hoss for this comment that made me laugh. I get to the kitchen and say, "hey Hoss I smell something burning", his response, "its desire".
Here's some sort of caterpillar, if anyone knows what he turns into I'd like to know. Notice the fly for size comparison.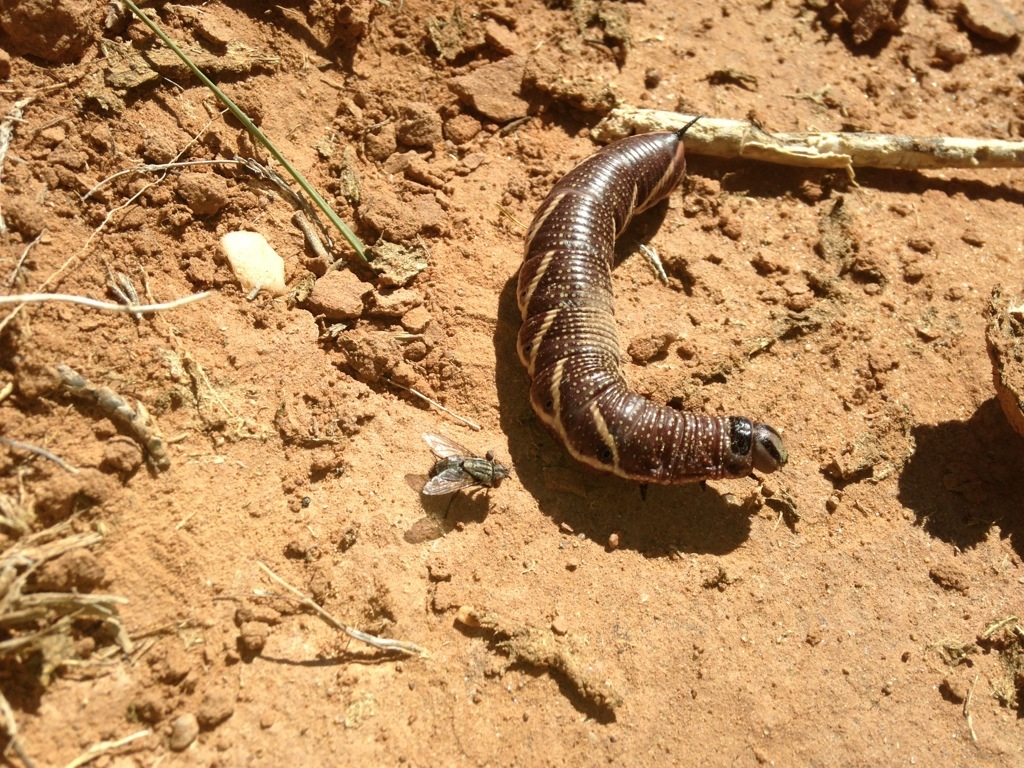 Plenty of tarantulas out there.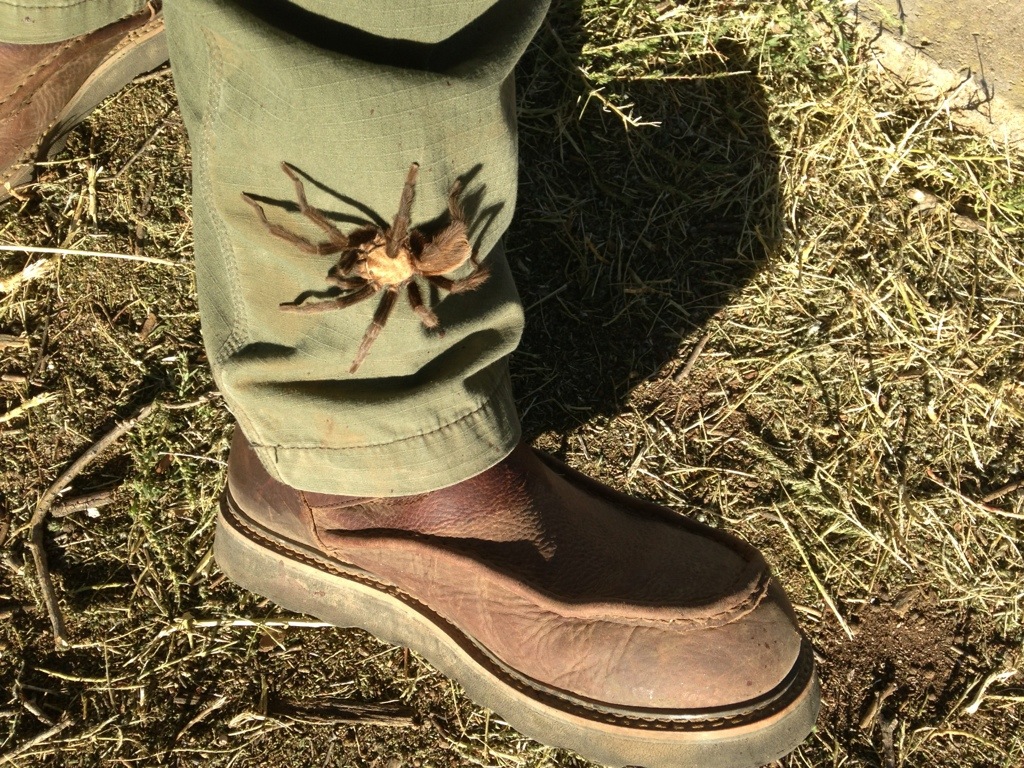 I'm not sure how this happened but this line of rocks that I think is iron ore, its very heavy and black, was just laying out by itself.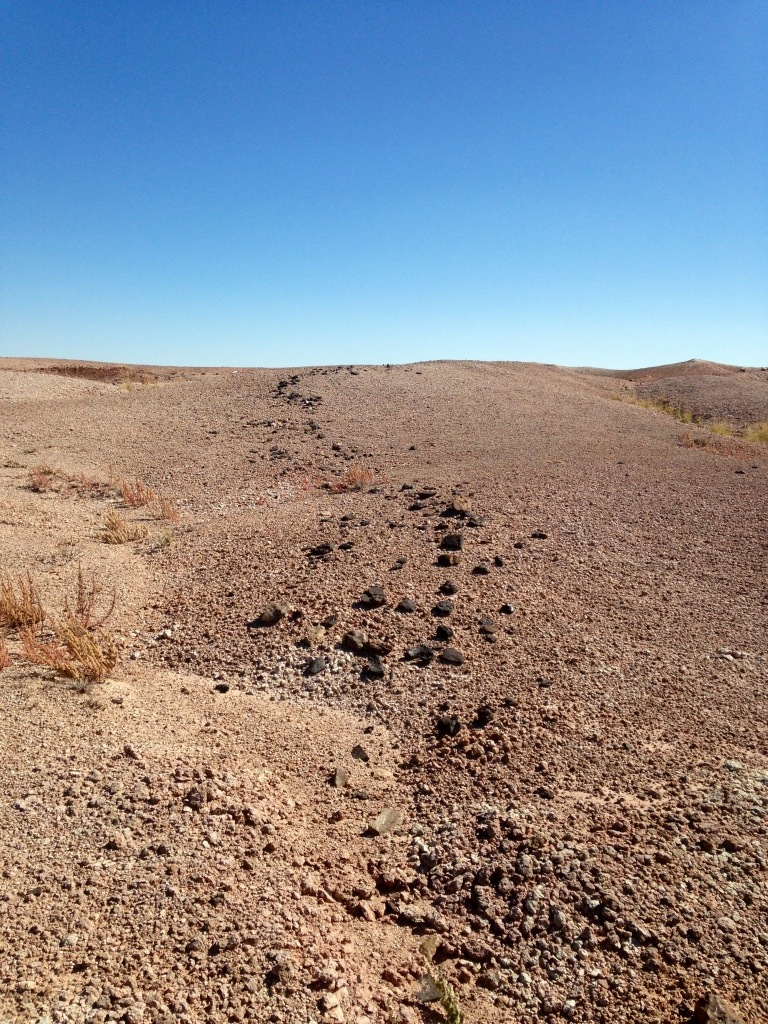 Ranger in the Badlands.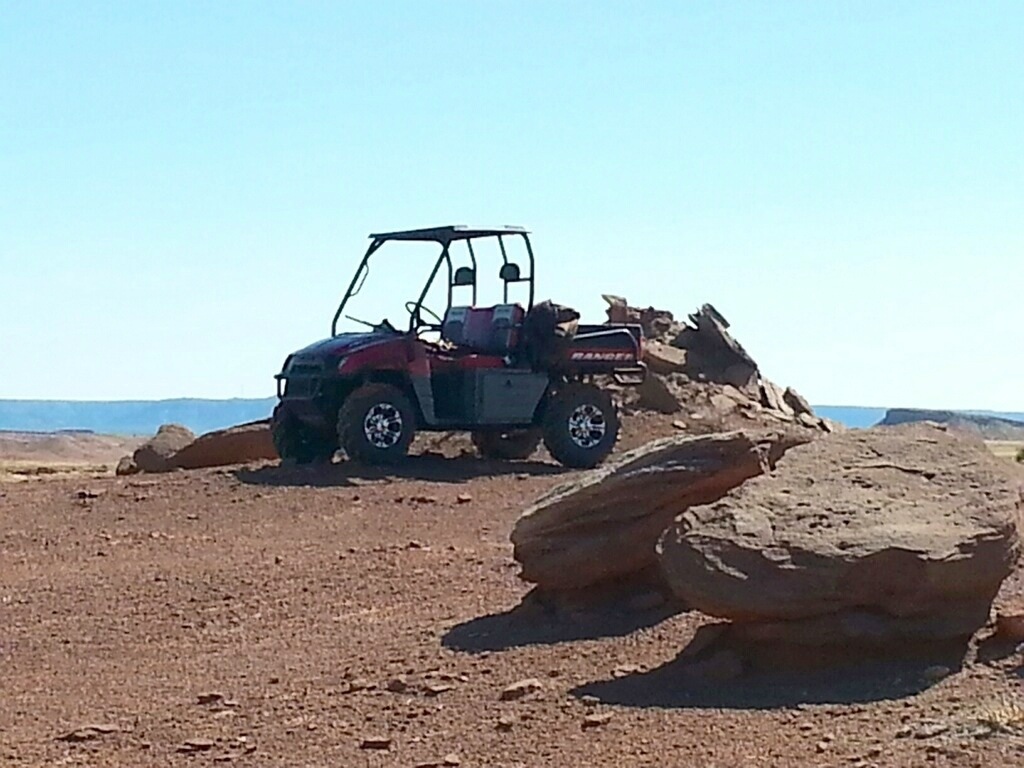 All three antelope caped and waiting for the ride home.