We left out early Thursday for Tucumcari New Mexico, I had a two hour drive to Graham to pick up Nate and the rest of the crew was to follow. Hoss, Cory and Cody were pulling the trailer full of Rangers and Nate and I had the Jeep loaded down and we were off. It didn't take long before a food and drink stop was needed but nothing special just some fried gas station food, I had some pretty good chicken livers, Nate grabbed pizza and we planned the next stop for the Big Texan in Amarillo. The Big Texan is more a tourist attraction than a quality steak house in my opinion but none the less it is basically the last real food we could get before Tucumcari. We had a couple steaks, a chicken fry, a burger and what to me was the best part of the meal, a big plate of calf fries, yes calf fries, for you Yankees these are, to put it frankly, bull nuts and they are great. We got out for about $125 which is probably high for what we got but it is a tourist attraction first and restaurant second.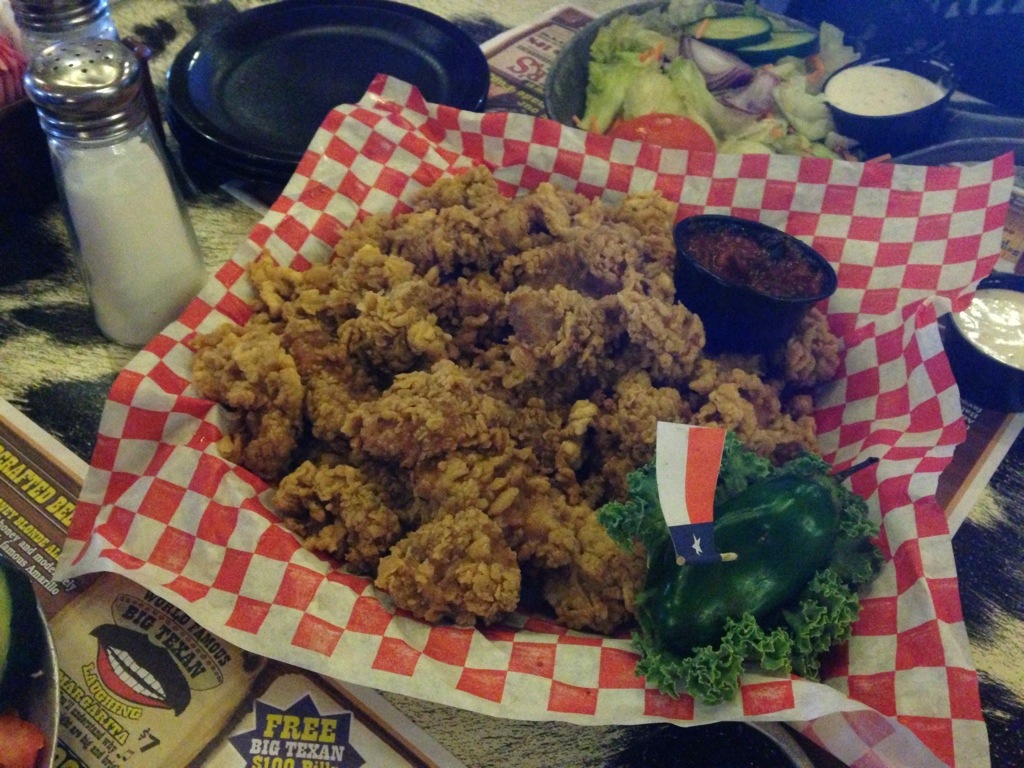 I had a chicken fry that was I'm sure a frozen patty and it was average but the people were friendly and our waitress may have been the best one Ive ever had. She made sure we had what we needed and best of all had a personality. I ask for change for a twenty and told her any way she brought it was fine, what she brought was a ten and a roll of quarters, she giggled when she sat it down and we all found it funny too but I was not to be outdone and took the roll broke it in half and hid the remaining quarters all over the table under glasses and on plates and in napkins for a tip. Just as I got to the door she caught me and said that was the funniest tip she ever had and thanked me for making her day.

All that was left to do now was get to Tucumcari in hopes of having enough time to do some scouting for an antelope for the next morning.
When we arrived and got settled we grabbed binoculars and headed toward the Mesa. We were treated by this sunset going down behind the Mesa and were anxiously waiting morning as the moon came up, and the coyotes howling reminding me that we would match wits over the next three days.