Its opening weekend of the Texas archery season and we are on the road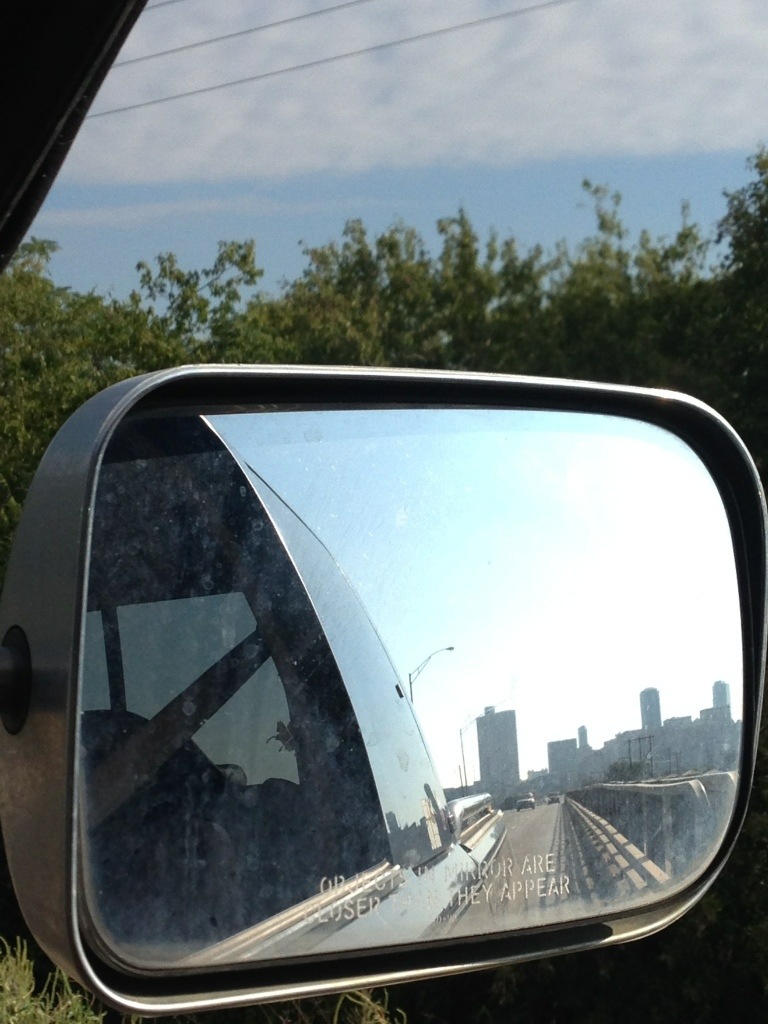 I hope that warning in the mirror about the objects being closer than they appear is wrong cause I want those buildings as far away as possible.
I think it was Mac Davis that said happiness is Lubbock Texas in your rearview mirror, well Mac the same applies to Ft Worth cause the smaller it gets in my mirror the bigger my smile gets. Now on to Jack county for some good food and a high school football game. How can it get any better?